Trump says Ukraine, China should investigate Bidens, Pence comes to his defense: Live updates
Kurt Volker is the first witness to testify in the impeachment inquiry probe.
Ever since House Democrats announced they would begin an impeachment inquiry into whether President Donald Trump pressured Ukraine's president to help investigate former Vice President Joe Biden and his son, developments have come at a whirlwind pace.
The president on Thursday said publicly that not only should Ukraine investigate the Bidens, but that China should as well.
Here is the latest. Please refresh for updates:
2:40 p.m. Trump: Impeachment "a sad day for our country"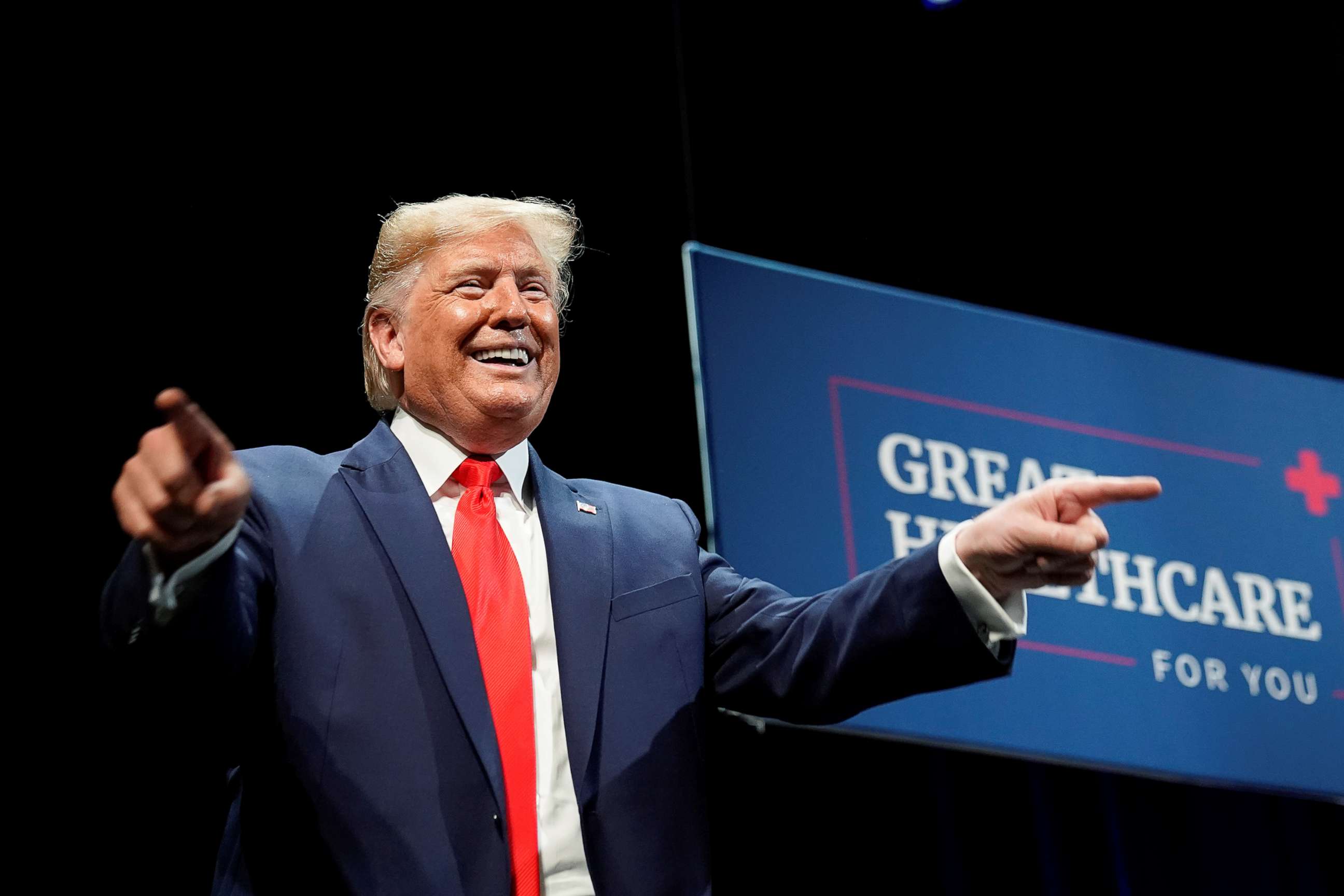 President Donald Trump spoke at what the White House said was an official healthcare event in Florida -- his first large, friendly crowd since the impeachment probe began. As supporters chanted "Four more years!," Trump said it would be a "sad day for our country" if Democrats succeeded in impeaching him.
2 p.m. Vice President Mike Pence defends Trump's Ukraine conversation and call for Bidens to be investigated
Vice President Mike Pence, speaking to reporters on a trip to Arizona, gave a full-throated defense of Trump's July 25 call with Ukraine's president that's at the center of the impeachment effort.
"Anyone that looks at the president's transcript will see that the president was raising issues that were appropriate, that were of genuine interest to the American people," Pence said. "And as more facts come out of this, as people take time to read the transcript of the president's call and reflect on these facts, they'll come to realize this is more of the same of what we've seen from Democrats in the last two and a half years."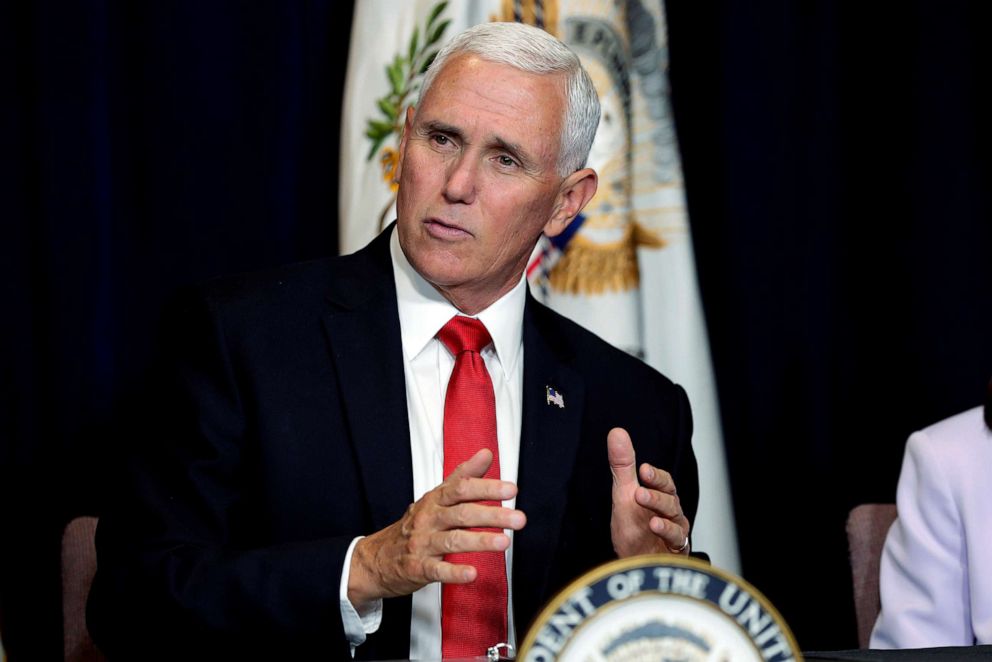 Pence voiced unqualified support for Trump's call to investigate his political opponent, Vice President Joe Biden, and his son Hunter Biden, who served on the board of a Ukrainian energy company at one point under investigation.
"I think the American people have the right to know if the vice president of the United States or his family profited from his position as vice president during the last administration," Pence said.
"I mean, the fact that my predecessor had a son who was paid $50,000 a month to be on a Ukrainian board, at the time that Vice President Biden was leading the Obama administration's efforts in Ukraine, I think that's worth looking into."
Biden has rejected the accusations.
-- ABC News' John Parkinson
1:40 p.m. Defense Department to hand over Ukraine-related documents to the Office of General Counsel
The Pentagon's General Counsel has ordered all Defense Department offices to provide "any pertinent documents and records to the Office of General Counsel" related to Ukraine security assistance.
"Today the General Counsel of the Department in keeping with past practice on matters of importance and to ensure that all appropriate department information is available in this matter directed that DoD offices should provide any pertinent documents and records to the Office of General Counsel for cataloging and review," Chief Pentagon spokesperson Jonathan Hoffman told reporters during an on camera briefing.
"With regard to the General Counsel memo my understanding is that this is a fairly standard practice when there is a significant level of Congressional or [inspector general] interest in a matter," he added.
Hoffman said the General Counsel may release the memo to the press either later Thursday or Friday morning.
-- ABC News' Elizabeth McLaughlin and Luis Martinez
10:37 a.m. Trump says Ukraine and China should investigate the Bidens
President Donald Trump extended his attacks on Rep. Adam Schiff along with former Vice President Joe Biden and his son Thursday morning while speaking to reporters at the White House South Lawn
On Wednesday, the president refused to answer a question at the center of the impeachment inquiry: On that July 25 phone call, what did he want Ukraine's president to do about Vice President Joe Biden and his son, Hunter?
However, on Thursday he seemed to provide more insight into what he did in fact seek from Ukraine's president and even went further to say that he wanted China to investigate Biden -- even as he faces an impeachment inquiry for pushing Ukraine to do the same.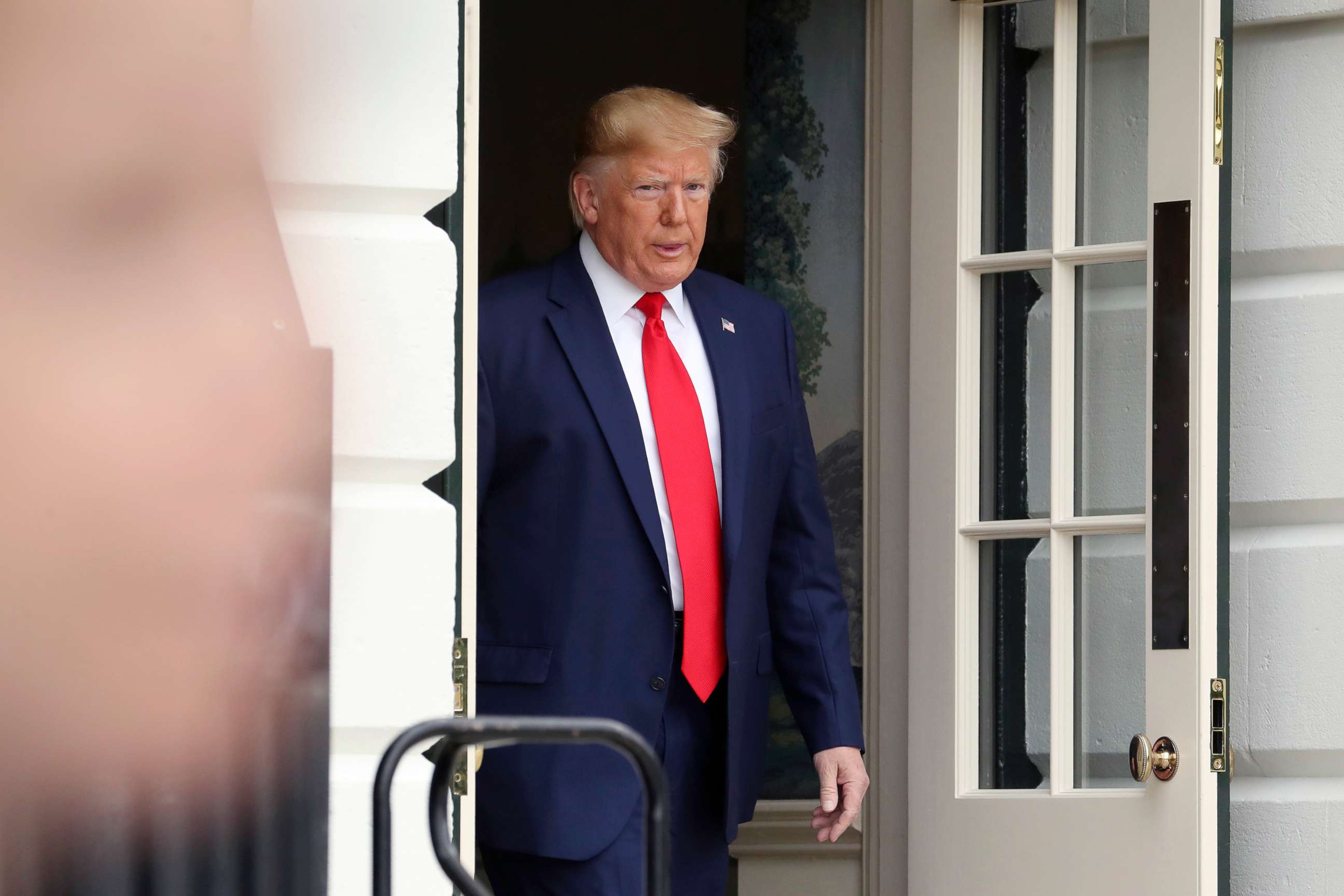 "I would think that if they were honest about it, they would start a major investigation into the Bidens," Trump said. "It's a very simple answer. They should investigate the Bidens. Because how does a company that's newly formed and all these companies if you look -- by the way, likewise, China should start an investigation into the Bidens. Because what happened in China is just about as bad as what happened with Ukraine."
Trump also expressed his frustration with Schiff calling him a "stone-cold liar."
"I can say Schiff has proven to be a liar," Trump said. "We've known it for three years because they've been trying to impeach for three years. He's a liar. He's a stone-cold liar."
-- ABC News' Ben Gittleson
9:06 a.m. Kurt Volker arrives for deposition
Kurt Volker, who resigned last week as the special envoy to Ukraine, is set to testify behind closed doors Thursday morning to the House Intelligence, Oversight and Foreign Affairs Committees.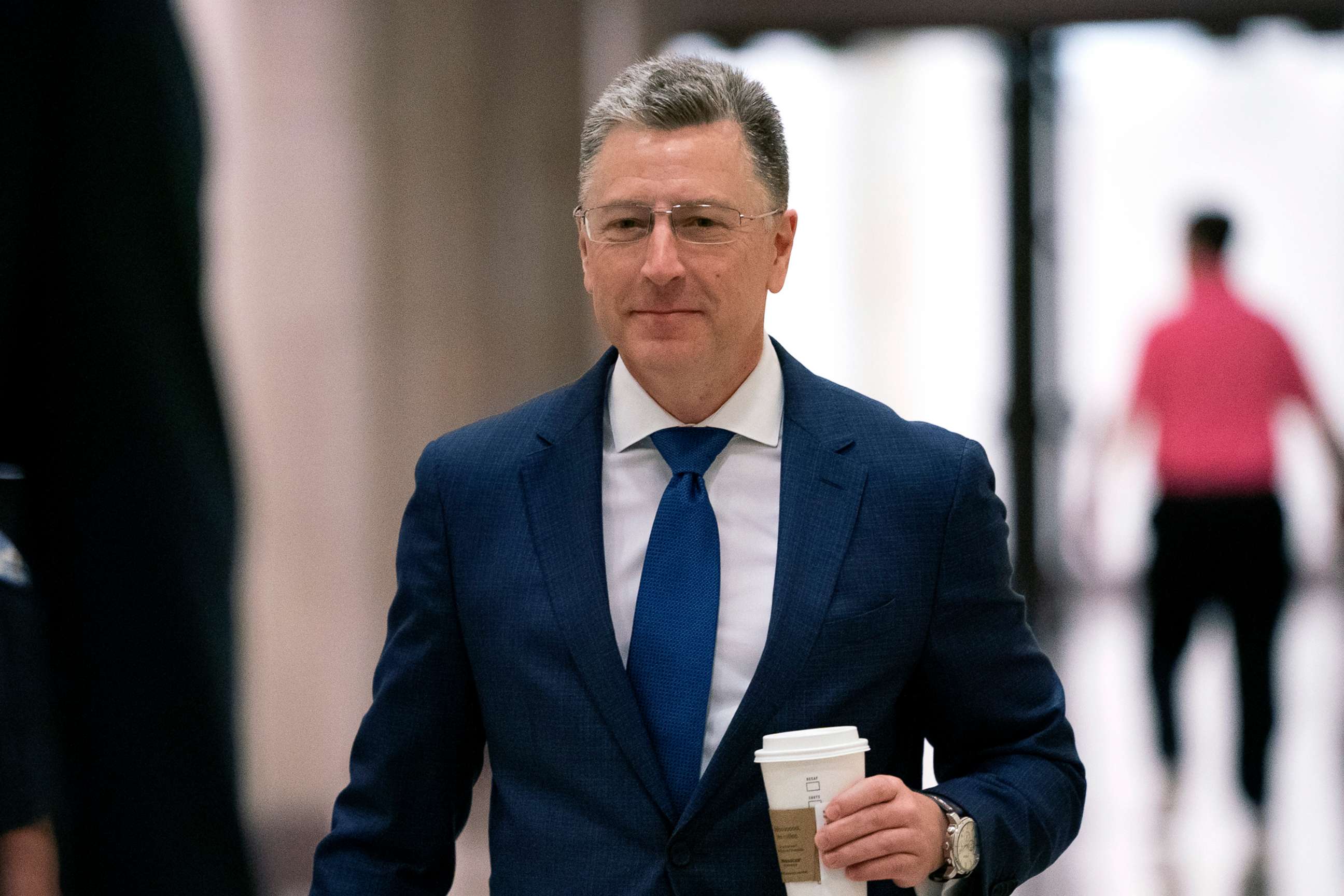 His deposition is set to focus on the explosive whistleblower complaint claiming that President Donald Trump ordered state officials to work with Ukraine to target political rivals.
Volker is now involved impeachment inquiry controversy due to his apparent efforts in facilitating a meeting between Trump and Ukraine's president. His Thursday testimony is the latest update in the overall controversy.
Volker arrived as the first witness to testify on Capitol Hill despite Secretary of State Mike Pompeo's refusal to allow State Department to testify.
-- ABC News' Allison Pecorin