The attorney for White House counsel Don McGahn sought to reassure Donald Trump's legal team in recent days that his client did not incriminate the president in his interviews with special counsel Robert Mueller's investigators, sources familiar with their communication confirm to ABC News.
"He did not incriminate him," attorney William Burck wrote in an email to Trump's lawyers, described to ABC News by sources with knowledge of the email.
The email was first reported by The Washington Post.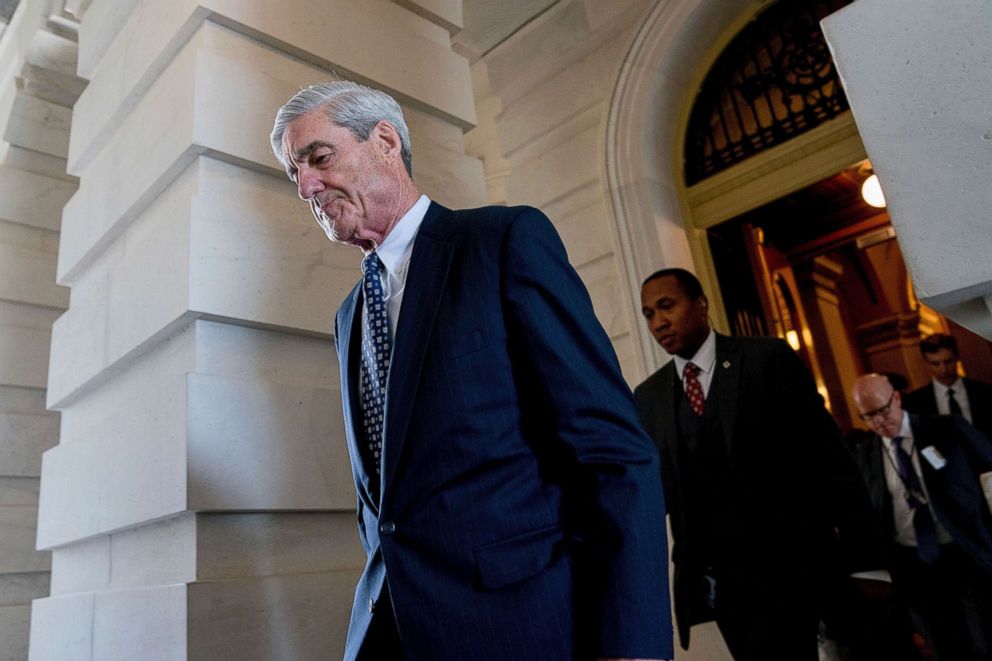 McGahn has spent more time speaking with Mueller's investigators than any other White House witness, sources have told ABC News. He has met with the special counsel's team on at least three separate occasions.
The White House has no way of knowing what exactly McGahn said during these multiple interviews -- and sources say they are relying on Burck's report back, as he was present during the questioning, according to sources with knowledge of the interviews.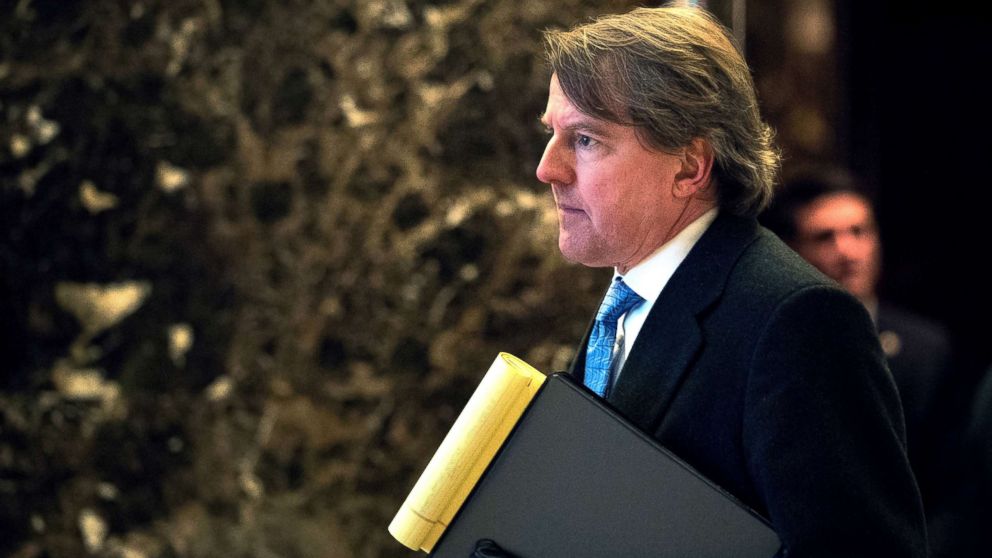 Burck declined to comment on the email. His message to Trump's team is an indication he has sought to counter speculation in the media that McGahn may have turned on Trump and provided damaging information.
He only issued this statement over the weekend when The New York Times first published a story about McGahn's extensive cooperation with the special counsel:
"President Trump, through counsel, declined to assert any privilege over Mr. McGahn's testimony, so Mr. McGahn answered the Special Counsel team's questions fulsomely and honestly, as any person interviewed by federal investigators must," Burck said in the statement.
Trump tweeted about the meetings between McGahn and Mueller early Monday, again stating he allowed the interviews. He also criticized Mueller with some of the harshest words of his presidency, calling him "disgraced and discredited."