After another installment of primary election drama, one of the most pivotal factors shaping the midterm elections re-emerged as a central theme Tuesday night.
Voters in Minnesota and Wisconsin — two key Midwestern targets for Democrats this cycle — turned out in record numbers for the primaries, reaching levels not seen in at least two decades. In Vermont, state officials saw an uptick in voter participation, which delivered resounding victories for Democratic nominee Christine Hallquist, the first transgender nominee for governor in the country, and incumbent Republican Gov. Phil Scott.
"It's obvious from the high levels of participation in the contested gubernatorial primaries in Minnesota and Wisconsin that Democrats appear to be particularly engaged," asserts Geoffrey Skelley at the University of Virginia Center for Politics.
Meanwhile, in Connecticut, voter turnout remained steady, reflecting similar engagement to previous years. But nationally, in primaries in every corner of the country, a recurring theme is surfacing: voter turnout is up, signaling an energized electorate across both parties in a critical year for Congress — in which both the Senate and House are in play.
Minnesota
In the historically blue Minnesota, a state that Hillary Clinton carried narrowly in 2016, by less than two percentage points over Donald Trump, both parties are making inroads in the hopes of garnering support from the valuable voter base.
Tuesday night's primaries proved just how significant Minnesota can be, as voters showed up in full force.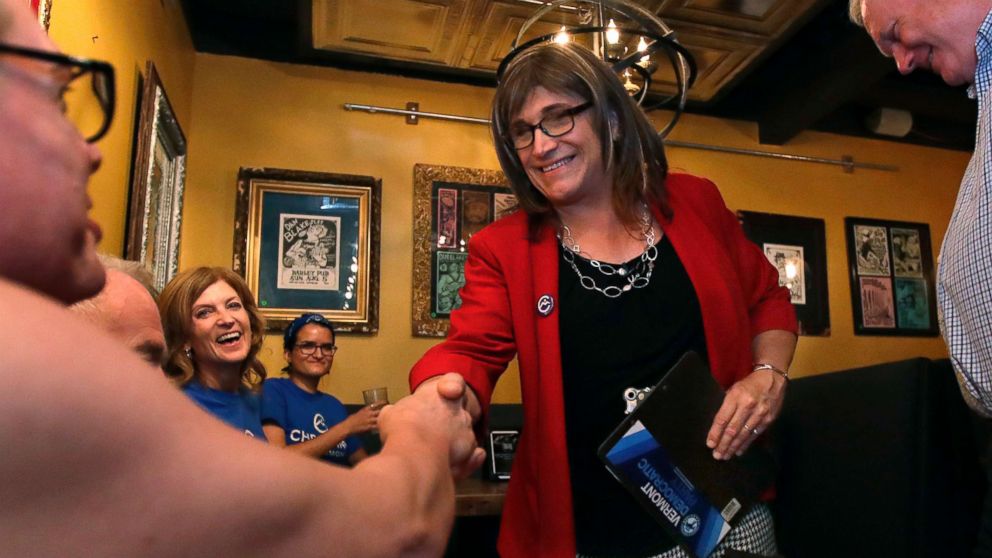 With 100 percent of precincts reporting, 902,119 Minnesota voters cast ballots based on unofficial results, according to the secretary of state. This is the highest number of voters at the polls in a primary since 1982.
The secretary of state's office also noted that the turnout rate was 22.7 percent, the highest number since 1994.
Wisconsin
Wisconsin represents another important barometer this cycle after Trump captured the state in a narrow win over Clinton, the first Republican presidential candidate to do so since 1984. Like Minnesota, voters in Wisconsin headed to the polls in commanding numbers.
In the Wisconsin contests, nearly a million voters showed up at the polls in the partisan primary, with 100 percent of precincts reporting.
Based on unofficial results, Tuesday night saw 993,847 votes cast for governor in the Democratic and Republican primaries (this doesn't include Libertarian, Wisconsin Green or Constitution Party candidates), according to the secretary of state.
The secretary of state's office told ABC News, "This was the highest turnout percentage since 2002 when it was 22.5 percent. The official number could be higher than 2002 when we get the total number of voters who participated."
Vermont
Another state that saw a sharp spike in turnout Tuesday night was the Green Mountain State. Based on unofficial results from the secretary of state, with 99.2 percent of precincts reporting, 107,049 voters cast ballots for a Republican or Democratic gubernatorial candidate. The secretary of state's office noted that turnout put the voter participation rate at around 22%, the highest turnout since 2010.
This number will continue to fluctuate marginally as state clerks continue to canvas, the secretary of state's office said.
Previous turnout percentages include 9 percent in 2014, 12 percent in 2012, and 24 percent in 2010.
"Normally we would expect a lower turnout during a midterm election Primary," Vermont Secretary of State Jim Condos said in a statement. "We're encouraged that Primary voter turnout in the last two election cycles has been amongst the highest in recent years, we always think that there's opportunity to do better and get more voters engaged in our democratic process."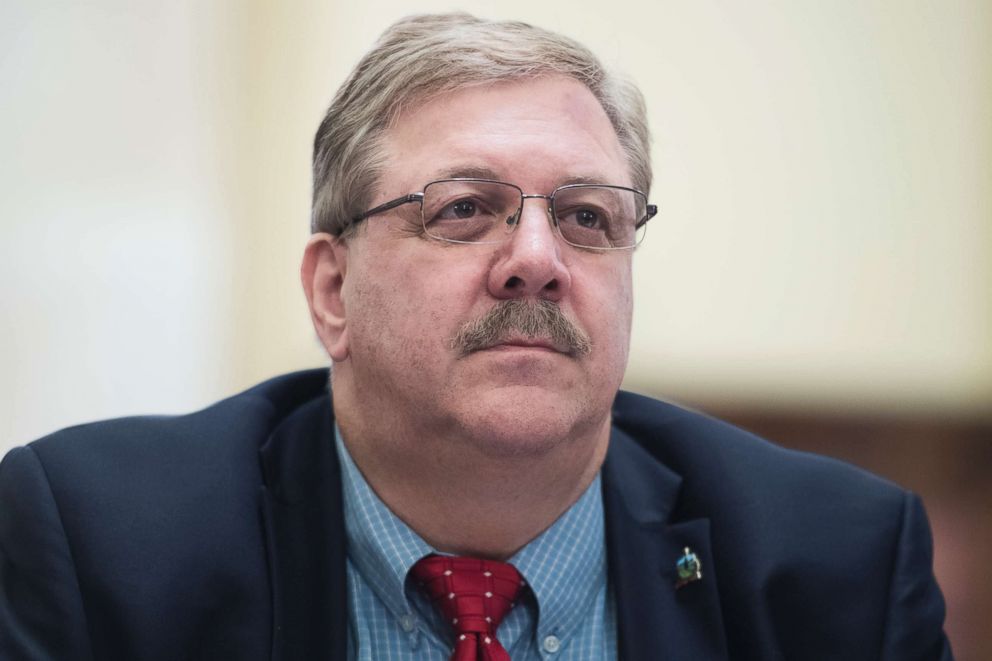 Connecticut
Despite Connecticut being staunchly blue, Republicans are seeking two rare opportunities in the state to gain ground, including the gubernatorial election and an open House seat in the 5th congressional district. Voter turnout will be a crucial factor this cycle in determining who will control the state's top office.
Based on unofficial results from the secretary of state, the total number of voters who cast ballots in Connecticut's primary stands at 267,844 – with 110,844 Republicans (31.9 percent) and 157,000 Democrats (29.71 percent).
These numbers are based on about 99 percent of precincts reporting in both primaries.
In 2010, the total number of voters who voted in the primary was 307,729 – with 124,754 Republicans (29.76 percent) and 182,975 Democrats (24.88 percent), according to the secretary of state. In 2012, the total number of voters who voted in the primary was 253,673 (22.4 percent). Those numbers were 114,765 for Republicans (27.7 percent) and 138,908 for Democrats (19.3 percent).
These numbers are on par with past primaries, according to the CT Mirror.
Voter turnout surging in 2018
Voters appear more engaged in the primaries elections this midterm season, based on the high numbers of ballots cast in U.S. House races, according to a recent analysis by Pew Research Center of state election returns. While 2018 turnout numbers in November are expected to surpass those of 2014, the question will be by how much?
"The higher turnout numbers certainly indicate a high level of engagement, at least for a midterm election," Skelley said. "But it's also important to remember that comparisons to 2014 might be problematic. After all, only 36% of the voting eligible population participated in the November midterm election that year, the lowest participation rate in a federal election since the 1942 midterm election."
"There are more contested House primaries this cycle than in 2014, and contestation tends to lead to more voter participation," he added.
This cycle, 340 House primaries were contested by at least two candidates as of July 27. This compares to 251 in 2014, according to the analysis.
"The total number of votes cast in Democratic House primaries so far this year is 84% higher than the total for the equivalent point in 2014," writes Drew DeSilver, a senior writer at Pew Research Center.
"Not only do about half of registered voters report being more enthusiastic than usual about voting, up from 40% in 2014, but turnout has surged in the 31 states that already have held their congressional primaries – particularly among Democrats," he continued.
The stakes are rising for both parties as Election Day nears, and voter participation seems to be shaping up a little differently this year. With Democrats showing up in significantly higher numbers than in previous midterm years, participation could be the difference maker in 2018, as these numbers continue to indicate a zealous electorate ahead of November.