In a court filing Wednesday, prosecutors representing the special counsel Robert Mueller asked a federal judge to take the first steps in the sentencing process for former Donald Trump campaign aide George Papadopoulos.
"The parties respectfully request that the Court refer this case for the preparation of a presentence investigation report," the filing reads.
Papadopoulos, a foreign policy adviser on the Trump campaign, pleaded guilty in October 2017 to lying to federal investigators. Since then, Papadopoulos has remained free on bond, cooperating with Mueller as the special counsel continues to investigate Russian meddling during the 2016 campaign, according to a court filing on his plea deal.
Papadopoulos admitted to misleading FBI agents about his correspondence with Russian nationals and attempts to arrange a meeting between the campaign and Russian officials, according to documents released shortly after his guilty plea last year. Mueller is investigating Russian meddling during the 2016 campaign.
"Moving ahead with the presentence report does not necessarily mean that the sentencing is coming up anytime soon," said Robert Mintz, a former federal prosecutor and head of the white collar criminal defense practice at the law firm McCarter & English. "If someone pleads guilty and is cooperating, typically he won't be sentenced until the full investigation and any related trials are completed."
A presentence investigation report (PSR) is prepared by the court's probation department in advance of sentencing. The reports are meant to assist the judge in fashioning an appropriate sentence. A report typically contains information about an offender's criminal history, acknowledgment of responsibility, status and role in the community, and any cooperation with the government in other investigations and cases. PSR's are confidential documents available only to the parties and the Court.
Wednesday's filing suggests Mueller's team is, at the very least, getting the ball rolling in the sentencing process. The next update to the court is scheduled to be filed on June 22, and the judge ordered the probation office to prepare a PSR for Papadopoulos by August 1.
"Prosecutors typically are cautious about sentencing for a cooperator and would not do so if they thought there was any realistic possibility that the cooperator would be needed," said Renato Mariotti, a partner at Thompson Coburn, LLP in Chicago, and a former federal prosecutor. "It certainly is an indicator to me that they don't really think that his cooperation is going much further than it already has."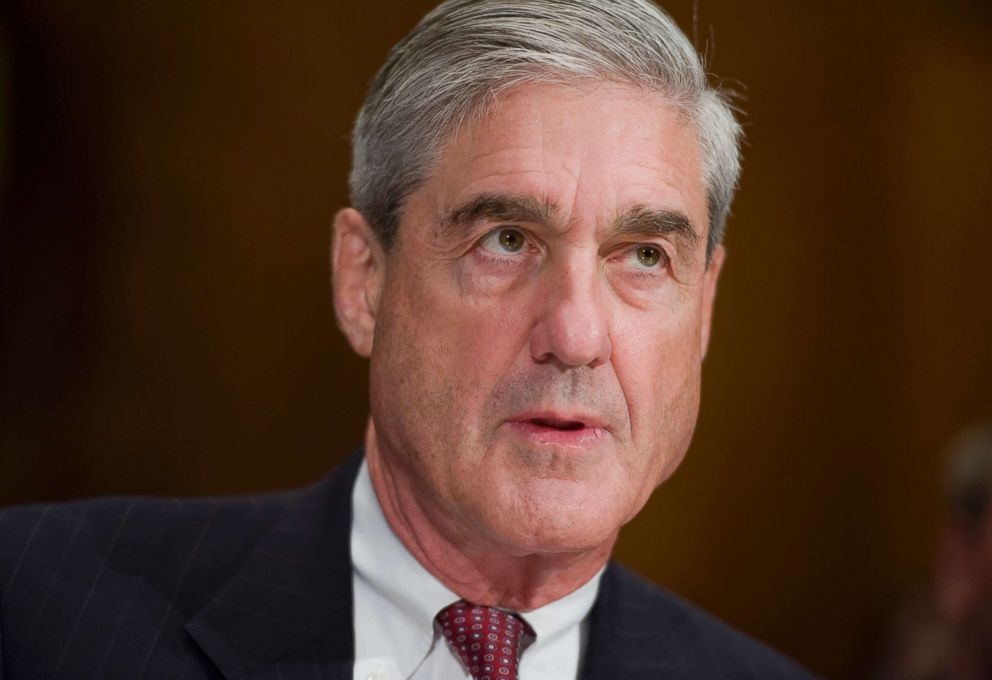 Papadopoulos attorney Thomas Breen has not responded to a request for comment from ABC News.
President Trump initially named Papadopoulos as one of his campaign's foreign policy advisers, calling him an "excellent guy" during an interview with The Washington Post editorial board.
After Papadopoulos came under scrutiny from the special counsel, advisers to the president sought to diminish Papadopoulos' role in the campaign, with one of Trump's former political advisers, Michael Caputo, going so far as to call Papadopoulos a "coffee boy."
In an interview with ABC News late last year, his then-fiancée, Simona Mangiante, said Papadopoulos "set up meetings with leaders all over the world" for senior Trump campaign officials and was "constantly in touch with high-level officials in the campaign."
That included direct communication with now-former senior Trump advisers Steve Bannon and Michael Flynn, Mangiante said, adding that she had seen correspondence supporting the assertion.
Papadopoulos and Mangiante were married in March.
After Papadopoulos pleaded guilty, President Trump tweeted that "Few people knew the young, low-level volunteer named George, who has already proven to be a liar," referring to Papadopoulos.