— -- Congress moved Monday night to protect amateur athletes from abuse, aiming to prevent another situation like Larry Nasser, who was sentenced to up to 175 years in prison last week on charges of sexually assaulting more than 150 young gymnasts.
The House passed a bill that would require amateur athletics organizations to immediately report sex-abuse allegations to law enforcement and strengthen oversight of gymnasiums, amateur sports organizations and coaches. The new mandatory reporting requirement would apply to 46 amateur sports with governing bodies recognized by the U.S. Olympic Committee, including gymnastics, figure skating, basketball, football, swimming, and track and field.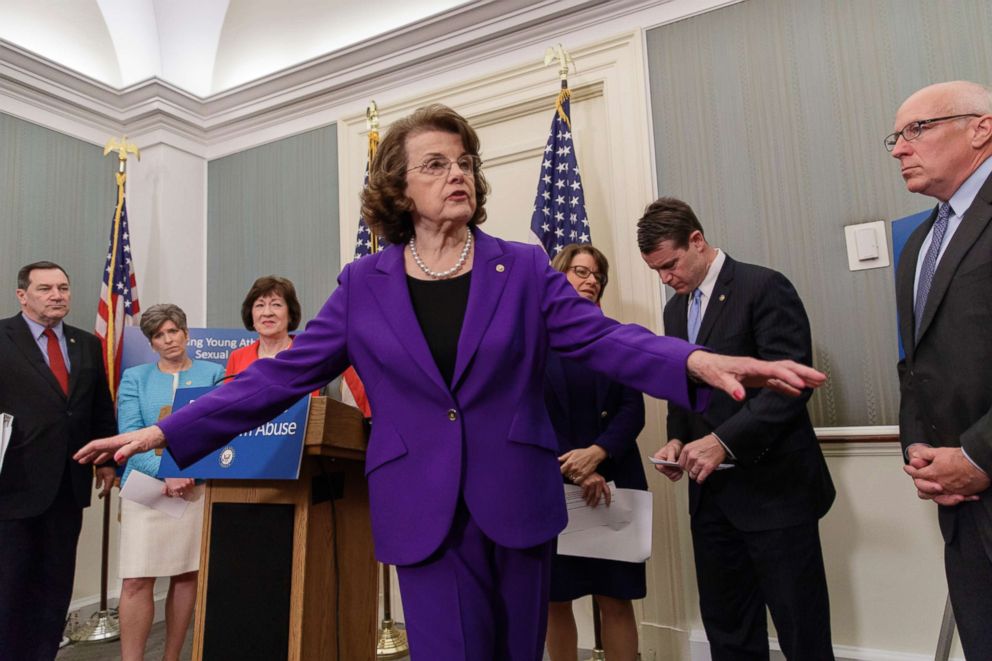 Sens. Dianne Feinstein, D-Calif., and Susan Collins , R-Maine, introduced the bill in March 2017. Feinstein said she met with some of Nassar's victims the month before and said in a statement that it was one of the "most disturbing, emotional" meetings in her 25 years in the Senate and that she promised the women she would do something.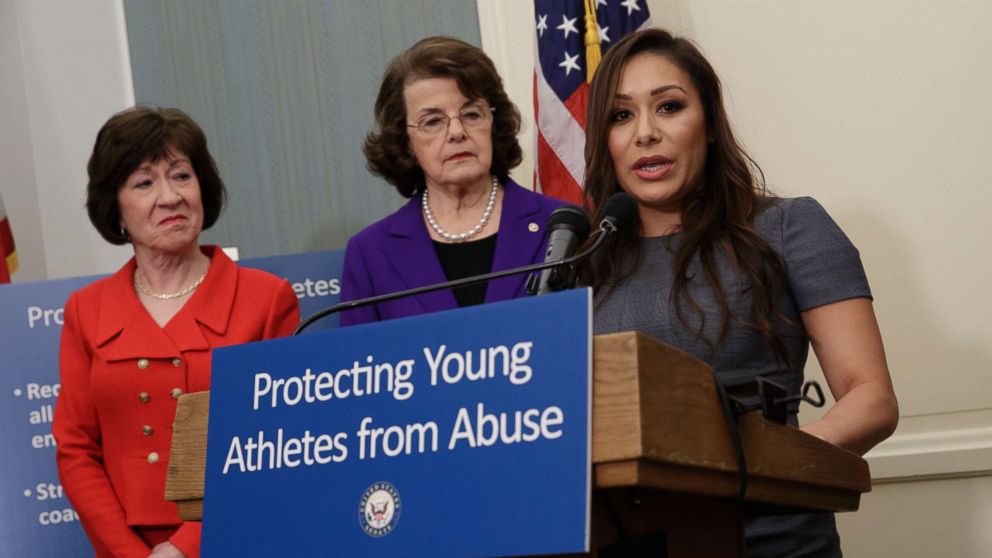 In the wake of Nassar's sentencing, focus has shifted to whether some the abuse could have been prevented if coaches or officials from USA Gymnastics or Michigan State University acted on complaints against him sooner. State investigators and congressional committees are investigating whether officials mishandled allegations of abuse against Nassar.
The Senate passed the bill unanimously in November 2017. After passing in the House on a 406-3 vote the bill now goes back to the Senate for another vote.