A bipartisan majority in the House of Representatives voted this week to revive the nuclear waste site at Nevada's Yucca Mountain, drawing fierce criticism from lawmakers in the Silver State.
The bill, H.R. 3053, was approved by a 340-72 vote that just five Republicans opposed. It would direct the Energy Department to revive the licensing process for Yucca Mountain to be designated as the country's permanent site for nuclear waste that's currently spread out in storage facilities in 121 communities across 39 states.
The Nuclear Waste Policy Act, enacted in 1982, established a national nuclear waste strategy and assigned responsibility to the Energy Department to dispose of nuclear waste. In 2002, Congress and then-President George W. Bush approved Yucca Mountain, where the Nuclear Regulatory Commission claims it could safely store nuclear waste for a million years, as a safe storage site for the waste.
Congress designated 147,000 acres in Nye County, Nevada, for the Yucca Mountain nuclear waste repository for spent nuclear fuel in 1987.
Nevada Democratic Rep. Jacky Rosen, a member of the House Armed Services Committee, warns of "serious dangers" the Yucca Mountain project could pose to national security operations by preventing Nellis Air Force Base and the Nevada Test and Training Range from completing their core missions, as well as the risk presented by transporting hazardous waste across the country's transportation infrastructure.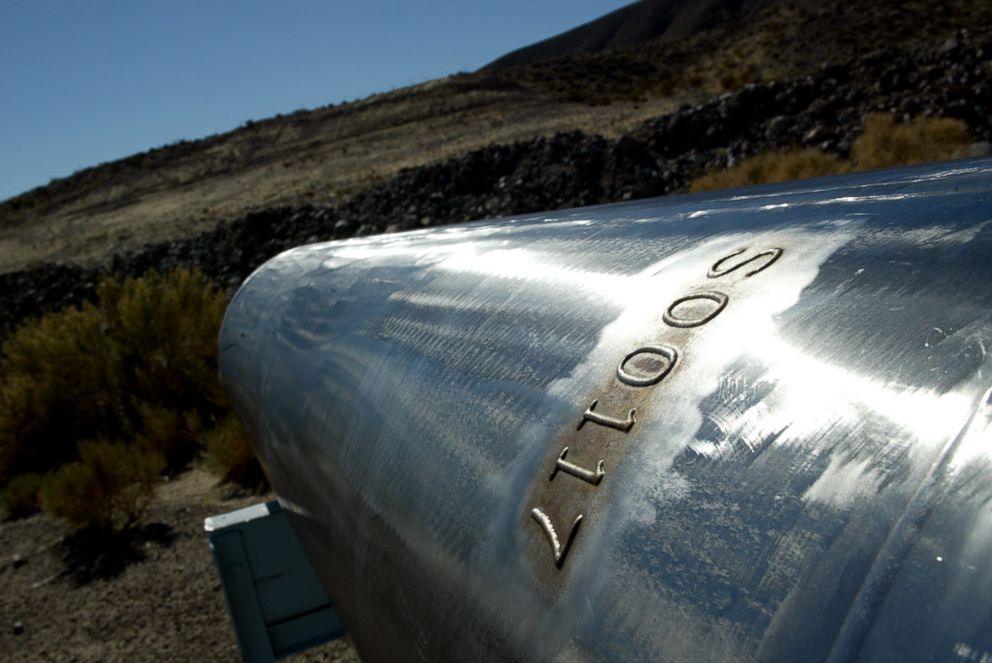 "Permanently storing nuclear waste at Yucca Mountain is a reckless and ill-conceived plan that could put communities across the country in danger, jeopardize our military testing and training, waste billions more in taxpayer dollars, and harm Nevada's tourism industry," Rosen, a candidate for U.S. Senate, said.
She added: "The fight to kill this failed project will continue, and I will keep working diligently in Congress to repurpose Yucca Mountain into something that can create jobs while keeping our families safe."
That sentiment was shared by the entire Nevada congressional delegation, as all four members -- one Republican and three Democrats -- voted against the bill.
"Since I was elected to Congress, I have always said I do not believe Yucca Mountain should be a simple dumping site for our nation's nuclear waste," Nevada Republican Mark Amodei said. "Designating one location as our nation's permanent repository for nuclear waste seems to me like an important issue that warrants a comprehensive evaluation.
"As part of that evaluation, if we're going to potentially transport nuclear waste across state lines by way of rail or surface transportation, then it's probably appropriate and responsible to talk about transportation plans -- certainly at the beginning stages of this project," he continued.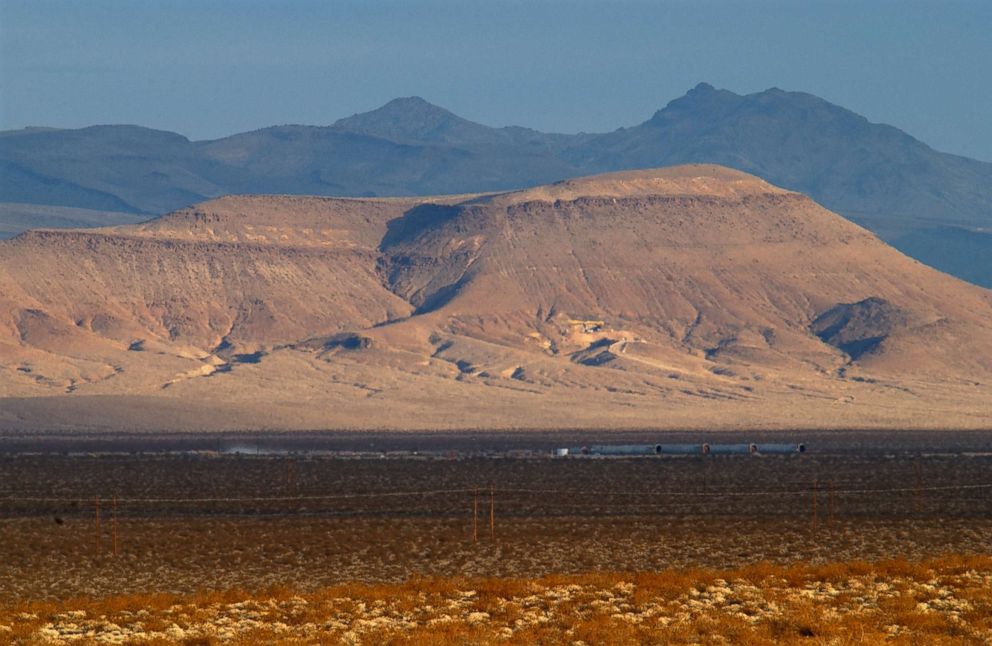 The measure heads to the Senate, where Nevada's bipartisan Senate duo -- Republican Dean Heller and Democrat Catherine Cortez Masto -- also stand ready to block the bill, with the support of Senate Minority Leader Chuck Schumer.
"The House bill to revive Yucca Mountain is dead on arrival," Cortez Masto and Schumer noted in a joint statement. "We will continue to make sure that any effort to restart this project fails."
Although many lawmakers eye Yucca Mountain as a permanent storage site, the legislation also authorizes the construction of an interim storage facility while Yucca is prepared for long-term storage.
The bill also amends the Nuclear Waste Policy Act of 1982 to direct the Energy Department to initiate a program to consolidate and temporarily store commercial spent nuclear fuel at a repository in New Mexico or Texas.
"This project, with community support, would continue to cement New Mexico as a national leader in nuclear energy production, development and disposal," Rep. Steve Pearce, R-N.M., said.
For other lawmakers hoping to send nuclear waste far from their districts, the bill would put the country back on track to establishing a long-term permanent site.
"The federal government must keep its commitment to safely dispose of nuclear waste and this proposal will put us back on track to advance to a long-term permanent site as well as more immediate interim options," said California Republican Rep. Darrell Issa, who represents the San Onofre Nuclear Generating Station.
Rep. Rick Allen, a Georgia Republican who represents a district where spent nuclear fuel sits at Plants Hatch and Vogtle, said the bill provides "practical reforms" to the country's nuclear waste management policy by ensuring that the federal government fulfills its mandate to dispose of nuclear waste.
"Not having a permanent geological repository, like Yucca Mountain, breaks the promise the federal government made back in 1982 to permanently dispose of used fuel and forces our communities to house and store nuclear waste -- even though ratepayers have paid more than $40 billion to the Department of Energy for this very purpose!" Allen exclaimed.
If passed by the Senate, a longshot by any measure, the bill would require the Nuclear Regulatory Commission to issue a final decision on the Yucca project within 30 months of enactment.