The nominee to command all U.S. troops in the Middle East told senators that the war in Afghanistan is at a stalemate and that the Afghan government cannot sustain the high number of losses to its troops.
Marine Lt. Gen. Kenneth McKenzie, who made the remarks during testimony before the Senate Armed Services Committee on Tuesday, also cautioned against a sudden withdrawal of U.S. troops because Afghan forces are "not there yet" in terms of being able to successfully defend the country.
McKenzie's use of the word "stalemate" to describe the 17-year war comes after Chairman of the Joint Chiefs of Staff Gen. Joseph Dunford used it last month when he described the Taliban as "not losing."
"They are not losing right now, I think that is fair to say," Dunford said during a security forum in Halifax, Nova Scotia in November. "We used the term stalemate a year ago and, relatively speaking, it has not changed much."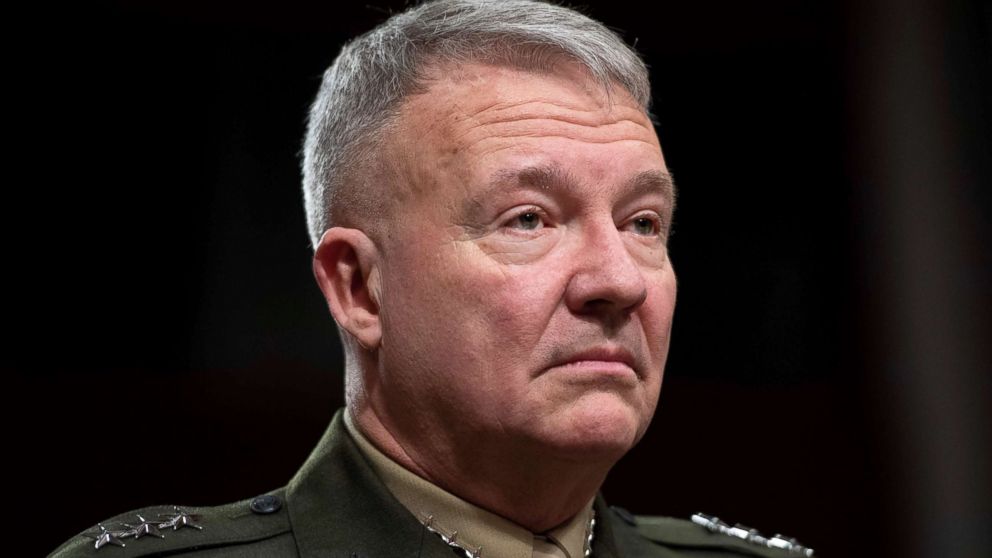 The percentage of territory controlled by the Afghan government has been largely unchanged in recent years, but Afghan forces have sustained heavy losses. Afghan President Ashraf Ghani said last month that nearly 30,000 Afghan forces had been killed in the fighting since 2015.
McKenzie told senators Tuesday that those Afghan losses "are not going to be sustainable unless we correct this problem."
"And I know that it has [Army Gen. Scott] Miller's direct attention," McKenzie added, referring to the commander of the Resolute Support mission and American forces in Afghanistan. "And if confirmed, it would be something that I would like to work with him on, as a matter of great importance.
He also provided a new estimate of Taliban fighters at 60,000, a much higher estimate than was given in last month's Department of Defense Inspector General's quarterly report which put its estimate between 28,000 and 40,000.
McKenzie emphasized that, while the military effort in Afghanistan is at a stalemate, diplomacy "is alive and being vigorously pursued now by [U.S. envoy for Afghanistan Zalmay Khalizad] and other actors in the region."
On Tuesday, a political delegation from the Taliban's Doha office arrived in Islamabad for additional talks with Khalizad, a Taliban source told ABC News.
November marked the deadliest month in over a year for U.S. troops in Afghanistan with the loss of six service members. A total of 14 American service members have been killed in Afghanistan this year.
ABC News' Aleem Agha contributed to this report.