WASHINGTON -- The TAKE with Rick Klein
We don't know if we'll be talking about ratification or repudiation, waves or wasted chances, or results as complicated as the times that brought them.
But we already know that history is being made.
It's being made in the record number of women running for office, in the rising generation of potential political stars, and the would-be firsts among minority and LGBT candidates.
It's being made by simple participation: More than 100 million Americans are expected to vote by the end of the day Tuesday -- a record for midterms.
And while President Donald Trump has sought to close with hardline messaging that worked once before, squint and you'll see history being made in the big issues being debated: race, gender, and equality, immigration and border security, health care and taxes, fairness and the economy, access to the ballot -- what kind of country Americans want to have.
Trump is the biggest presence in politics, yet even a Trump-era election does not necessarily move the way he wishes. Finally, Tuesday brings answers -- or at least the start of answers -- to big questions that have raged since 2016.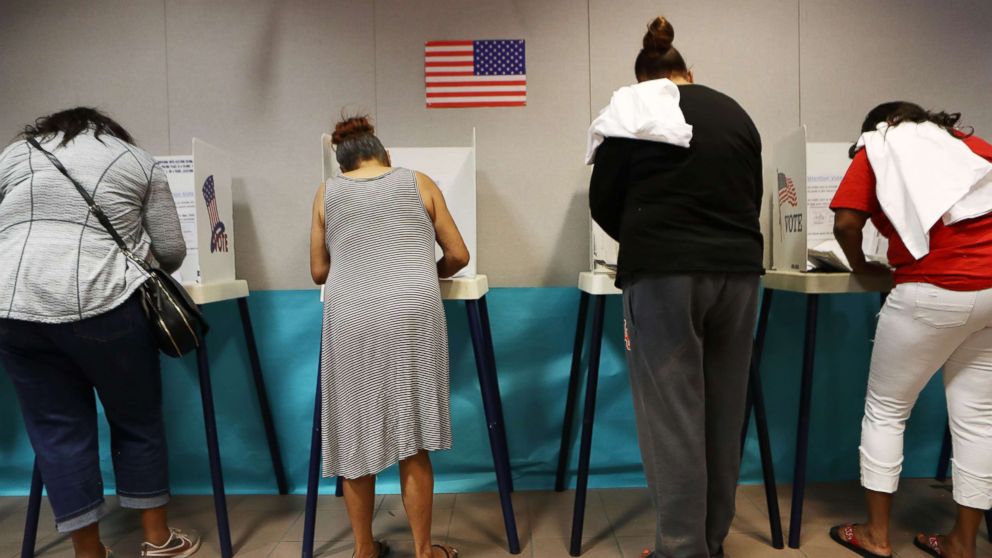 The RUNDOWN with MaryAlice Parks
One key indicator to track Election Day -- as the country looks for clues about how the night will go -- will be which issue voters say was at the top of their minds when they voted.
According to the latest ABC News/Washington Post poll, 78 percent of Americans think health care is a very important issue. That is likely good for Democrats who have been campaigning on health care, and, recent polling shows, holding on to voters' trust on the subject, too.
It is wild to think that, for a decade, midterms largely have been fought over the issue.
American voters clearly are begging for more.
Fascinating, too, that as the Democratic Party has worked to rebuild itself over the last two years, so many more Democratic candidates have decided to run on platforms that include a Medicare-for-all system or an early Medicare buy-in, even in traditionally red states.
Will the issue still rise to the top Tuesday? If so, it could tell us a lot.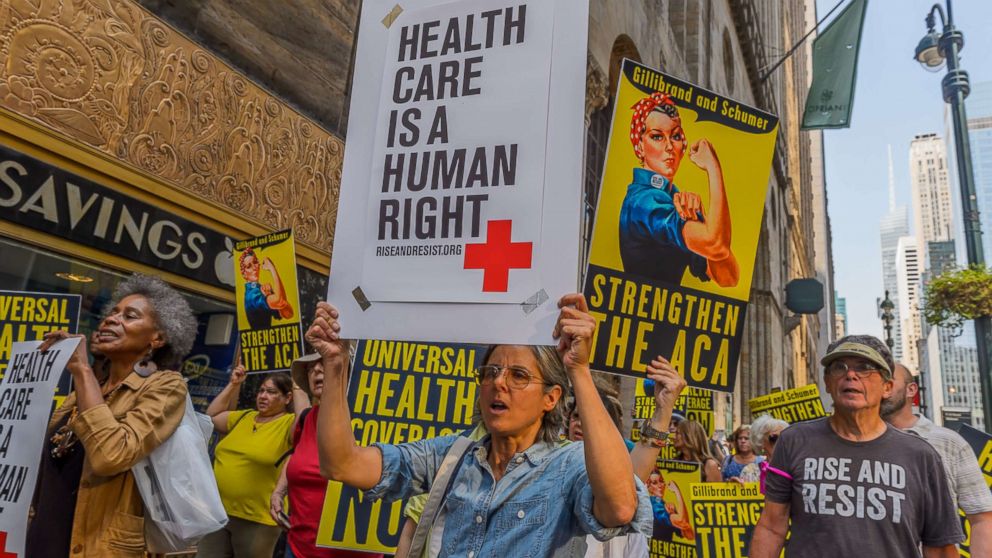 The TIP with John Verhovek
The 2018 midterms have been as divisive as any American election in recent memory.
But with Election Day finally here, top officials from both parties largely agree on a broad range of races that span across the country, from Maine to California, and are poised to decide control of the U.S. House.
One national Republican official described the states of Pennsylvania and New Jersey as a potential "bloodbath" for the party on Tuesday, while a top Democratic official said the party could pick up between six and eight seats in those two states.
Both parties are eyeing key races in states including California, Florida, Iowa, Minnesota and Texas, a confirmation that there are contests everywhere in this country that will tell the tale of 2018.
The visions offered by both political parties may be polar opposites, but there is bipartisan consensus about where this election will be won.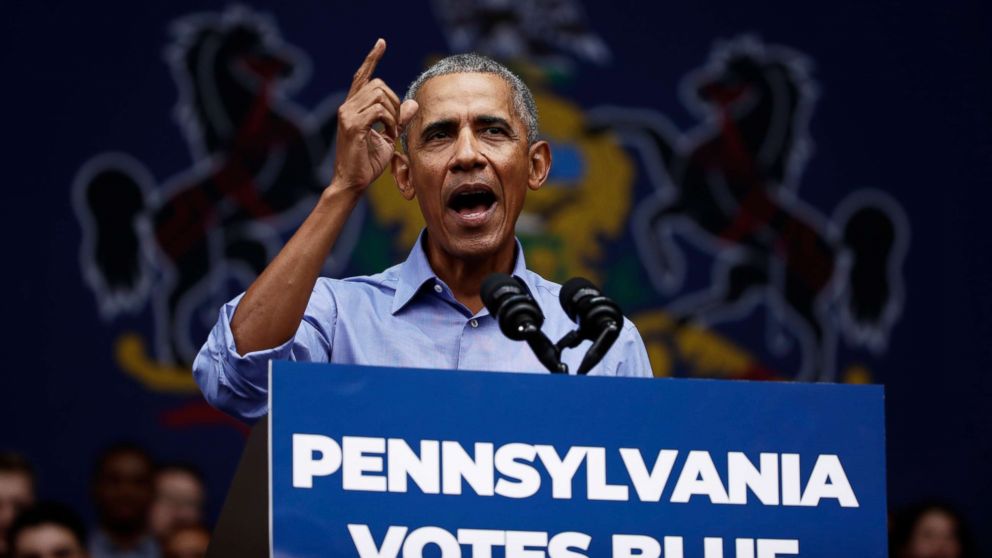 THE PLAYLIST
ABC News' Start Here Podcast. Tuesday morning's special Election Day episode features a roundtable discussion between ABC News Chief White House Correspondent Jonathan Karl, Deputy Political Director MaryAlice Parks and Senior National Correspondent Terry Moran. They break down the big themes and races as voters go to the polls. We check in with ABC News Senior National Correspondent Paula Faris, who spoke with Sen. Ted Cruz and Rep. Beto O'Rourke ahead of a tight Senate race in Texas. And, ABC News' Chris Good gives us an update on election security. http://apple.co/2HPocUL
FiveThirtyEight Politics Podcast: The Midterms Are Here. The day before Election Day, the FiveThirtyEight Politics podcast crew check the forecasts and other indicators one last time. The crew also asks whether President Trump's appeals on immigration in the final weeks of the campaign are helping Republicans. And they share what trends they are most interested in watching as the results roll in on Tuesday. https://53eig.ht/2PKDGwc
WHAT YOU NEED TO KNOW TODAY
ABC News Live -- the network's 24/7 streaming channel for breaking news and live events -- will offer continuous and commercial free coverage on Election Day starting at 4:30 p.m. ET on Roku, AppleTV, Amazon Fire TV, YouTube, Apple News, Facebook, Twitter and the ABC News site and mobile phone apps. ABC News will also provide comprehensive coverage, analysis and race updates on ABCNews.com, FiveThirtyEight.com and GoodMorningAmerica.com. Daily newscast "On Location" will feature segments on the midterms before, during and after Election Day -- exclusively on Facebook Watch.
The President has no public events scheduled.
House Democratic Leader Nancy Pelosi and Democratic Congressional Campaign Committee Chairman Ben Ray Lujan plan to hold an Election Day photo-op on Capitol Hill at 10 a.m.
The Note has a new look! Download the ABC News app and select "The Note" as an item of interest to receive the day's sharpest political analysis.The Note is a daily ABC News feature that highlights political analysis of the day ahead. Please check back tomorrow for the latest.