The TAKE withMaryAlice Parks
Washington headlines this week underscore patterns of behavior by the president.
First, when asked about former FBI Director Andrew McCabe briefing Republicans on investigations concerning him, President Donald Trump mostly resorted to name-calling.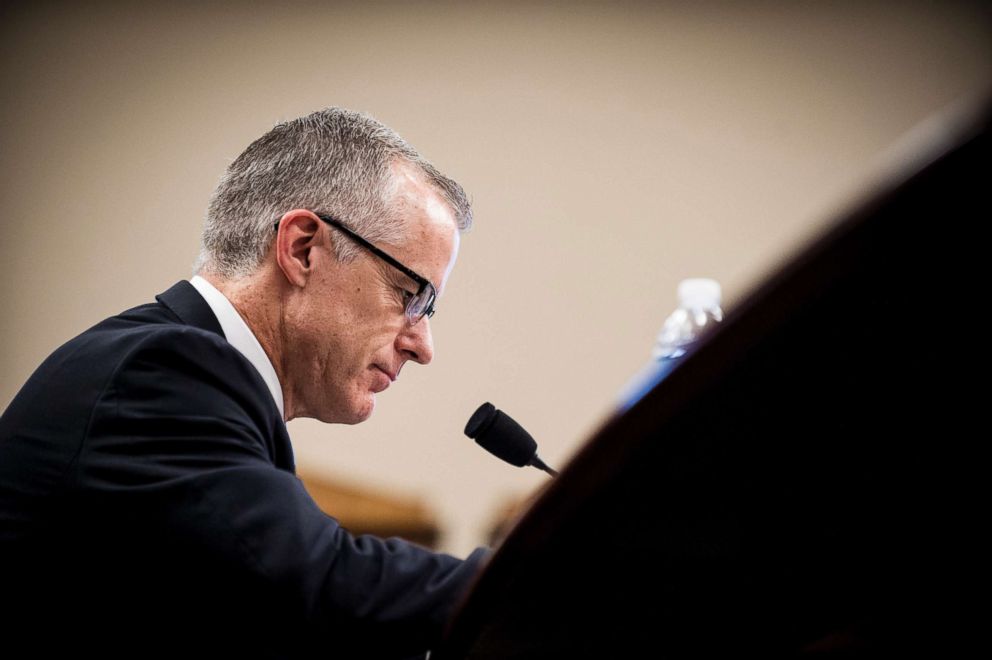 Second, while the president Wednesday denied reports that he had been considering giving his director of national intelligence the boot, he did little else to reassure Dan Coats. The president came nowhere near confirming his confidence in Coats. And it's a week before his second summit with North Korea.
On the other hand, maybe it's not surprising at all. The two have publicly disagreed on the state of play with the rogue nation, and Trump likes the idea of taking on problems alone and trusting his gut over policy experts.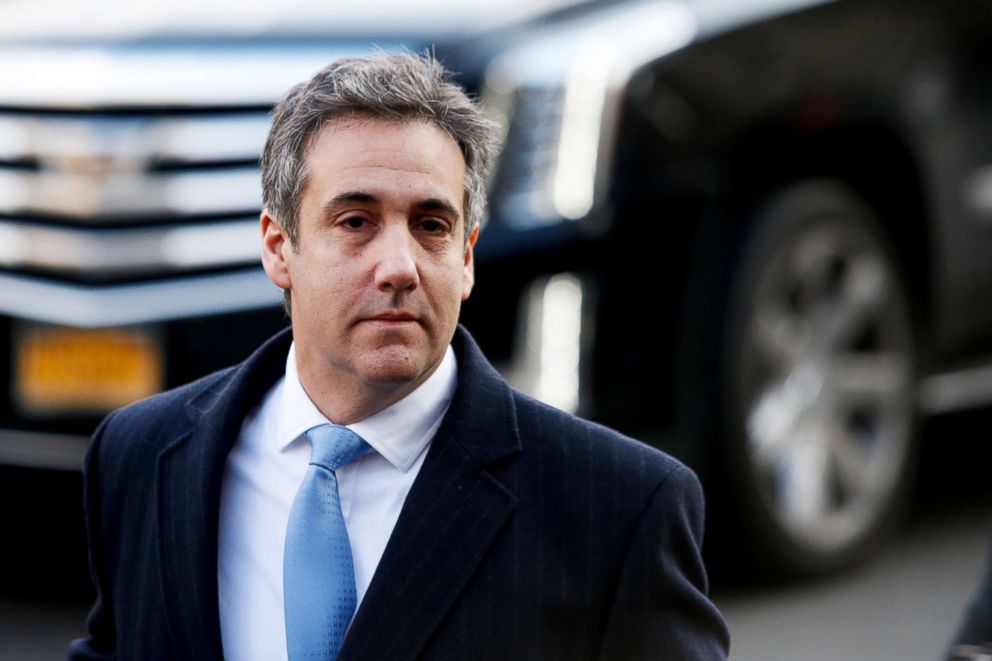 Third, if the president did ask about replacing the prosecutor in New York who was in charge of the investigation into his former lawyer, Michael Cohen -- as reported by The New York Times -- that could sound alarms to Democrats and even the special prosecutor about possible attempts to exert influence over investigations dealing with himself.
While the president's routine modes of operation are starting to feel predictable, that does not make some of his behavior less controversial.
The RUNDOWN with John Verhovek
Finally, after three days of painstaking testimony laying out the scope of an alleged election fraud scheme in North Carolina's 9th Congressional District, and the day after his son testified that he warned him of said scheme, Mark Harris will face the public on Thursday.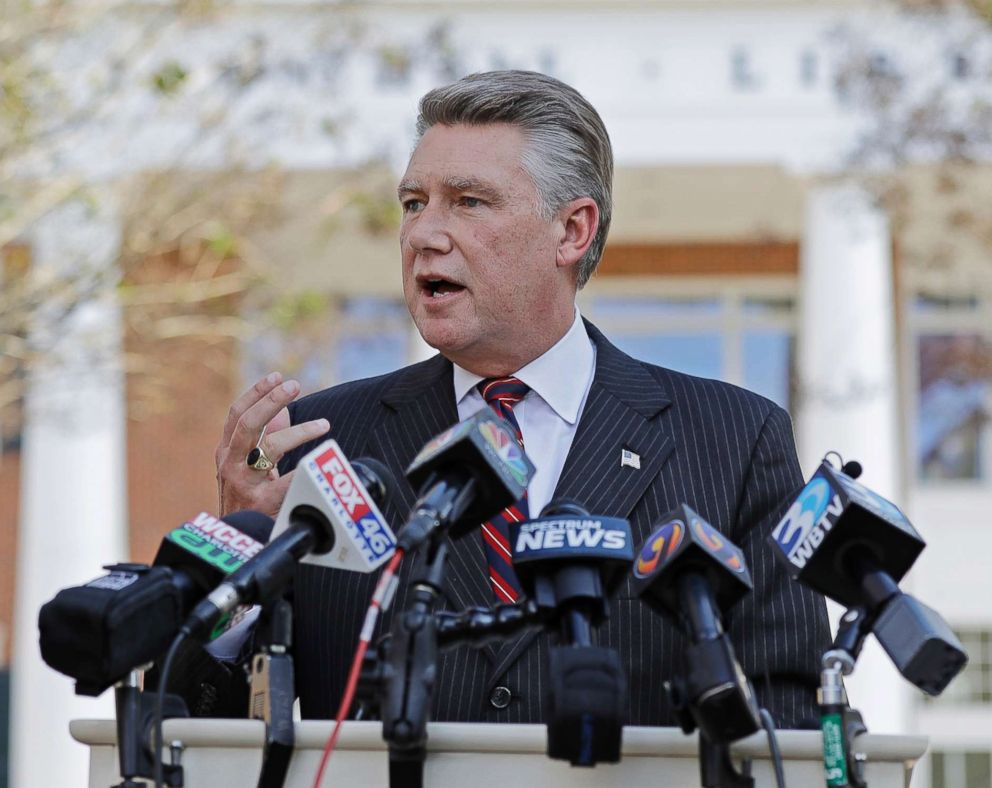 Harris is the Republican congressional candidate who hired McCrae Dowless, the now-infamous political operative who allegedly ran an absentee ballot scheme that could wind up triggering a new election in the district.
In a surprise twist on Wednesday, Harris' son John testified that he had warned his father directly about potentially illegal activity related to Dowless, but that his warnings were not met with action.
"They made mistakes in this process and they certainly did things differently than I would have done them," John Harris said of his parents Wednesday at a hearing of the North Carolina Board of Elections in Raleigh.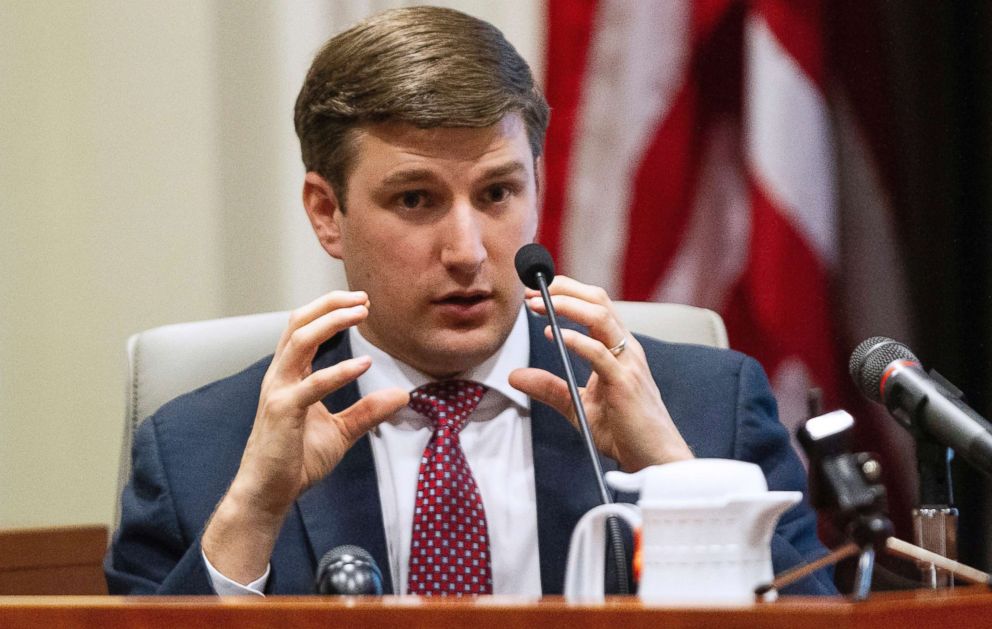 As he ended his testimony Wednesday, John Harris offered a bipartisan, public plea.
"We can all do a lot better than this," he said.
The TIP with Adam Kelsey
Asked shortly after Trump's presidential victory about the party's potential future leaders in an interview with The New Yorker, former President Barack Obama offered up a relatively unknown name: Colorado Sen. Michael Bennet.
It wasn't the first time Obama had high praise for the former Denver Public Schools superintendent and one-time chief of staff for former Denver Mayor John Hickenlooper. After Bennet was appointed to take over the Senate seat of Ken Salazar in 2009, Obama called him an "excellent choice" who "perfectly reflects the qualities of the ruggedly independent state he has been chosen to serve" and "an innovator in the public and private sectors."
Now, Bennet is taking the first step toward a potential presidential bid with a trip to Iowa starting Thursday. Name recognition could be a problem compared to some of his Senate colleagues-turned 2020 candidates, but he did earn some notoriety when he blasted Sen. Ted Cruz's "crocodile tears" over the government shutdown.
No matter what Bennet decides about a run, he should be mindful of one important point: his was one of three names Obama highlighted in The New Yorker story. Also mentioned were 2020 presidential candidates South Bend, Indiana, Mayor Pete Buttigieg and Sen. Kamala Harris of California.
THE PLAYLIST
ABC News' "Start Here" Podcast. Thursday morning's episode features ABC News Senior Washington Reporter Devin Dwyer, who breaks down the unanimous Supreme Court ruling in a case concerning private property seizures. http://apple.co/2HPocUL
WHAT YOU NEED TO KNOW TODAY
The president will have lunch with the acting secretary of Interior. He will then participate in a reception for National African American History Month in the East Room at 6:15 p.m.
Presidential candidate Sen. Kirsten Gillibrand, D-N.Y., will tour the Ann Richards School for Young Women Leaders and deliver remarks to students in Austin, Texas, at 2:50 p.m. local time.
Former Housing and Urban Development secretary and San Antonio Mayor, Julián Castro will make his first presidential campaign trip to Iowa. He will begin his visit at the State Capitol and meet with students and Democratic activists. Castro will be in Iowa throughout the weekend.
Download the ABC News app and select "The Note" as an item of interest to receive the day's sharpest political analysis. The Note is a daily ABC News feature that highlights the day's key political moments. Please check back tomorrow for the latest.