By 11:30 a.m. Wednesday, students and teachers across the country were settling back into the school day after morning walkouts in honor of the 17 people killed last month by a Florida gunman wielding an AR-15-style rifle.
A minute later, at 11:31 a.m., the National Rifle Association tweeted out a picture of such a weapon.
The gun rights advocacy group has been vocal in its support of the Second Amendment in the wake of the Parkland shooting, and it used the social media post to reiterate that message.
"I'll control my own guns, thank you," the tweet reads, followed by hashtags for the Second Amendment and the NRA, along with a picture of an AR-15-style weapon and the same caption alongside it.
Tens of thousands of students across the country walked out of class Wednesday, a month after the shooting in Parkland massacre.
Starting largely at 10 a.m. local time, many of the walkout participants stayed out of class for 17 minutes, in honor of the victims, and others participated in larger ceremonies or marches.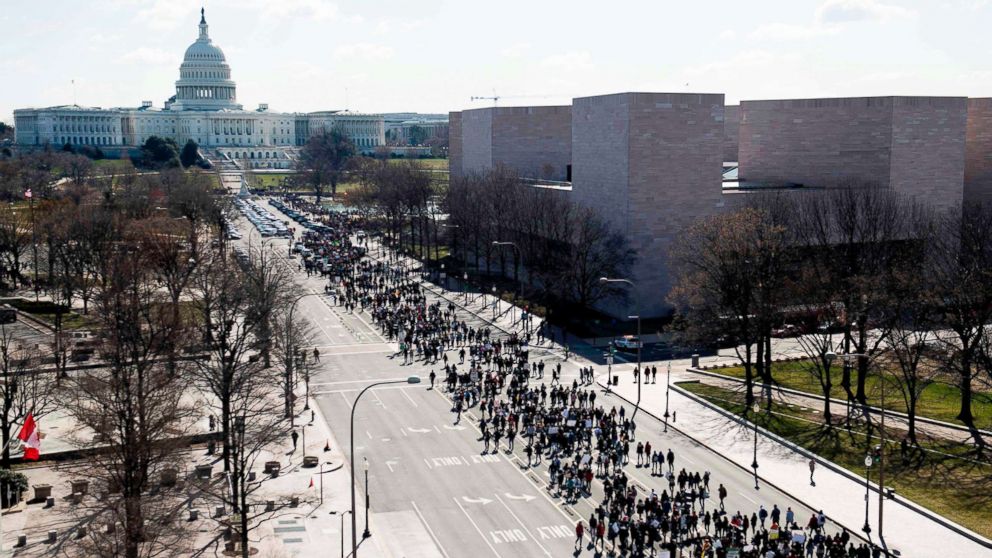 The NRA posted another tweet in what would have been the heart of the demonstrations, at 10:14 a.m., which included a video of Chris Cox, the chief lobbyist for the NRA's legislative arm.
"All of us, gun owners and non-gun owners alike want to live in safe communities and send out kids to safe schools. No one disagrees with that," Cox says in the video.
"Passing new gun control laws won't protect our kids because criminals willing to commit murder will never obey the law."
Later that day, the NRA also tweeted a congratulatory message for the passage of the STOP School Violence Act of 2018, which the House of Representatives passed Wednesday with bipartisan support.
The bill authorizes $50 million a year for grants to fund training and other initiatives intended to enhance school safety, and $25 million annually for physical improvements such as metal detectors, stronger locks and emergency notifications.
The bill now heads to the Senate for possible consideration.