Sen. John McCain was recalled at a national memorial service as a loving father, joke-telling friend and great statesman who "called on us to be better" than the "small" politics "born of fear."
Former President Obama capped off the service Saturday at Washington's National Cathedral that included tributes by family as well as former members of Congress and other prominent American officials. Obama's eulogy honored McCain's dedication to principles that transcend party or power.
"So much of our politics, our public life, our public discourse can seem small and mean and petty," Obama said. "It's a politics that pretends to be brave and tough but, in fact, is born of fear. John called on us to be bigger than that. He called on us to be better than that."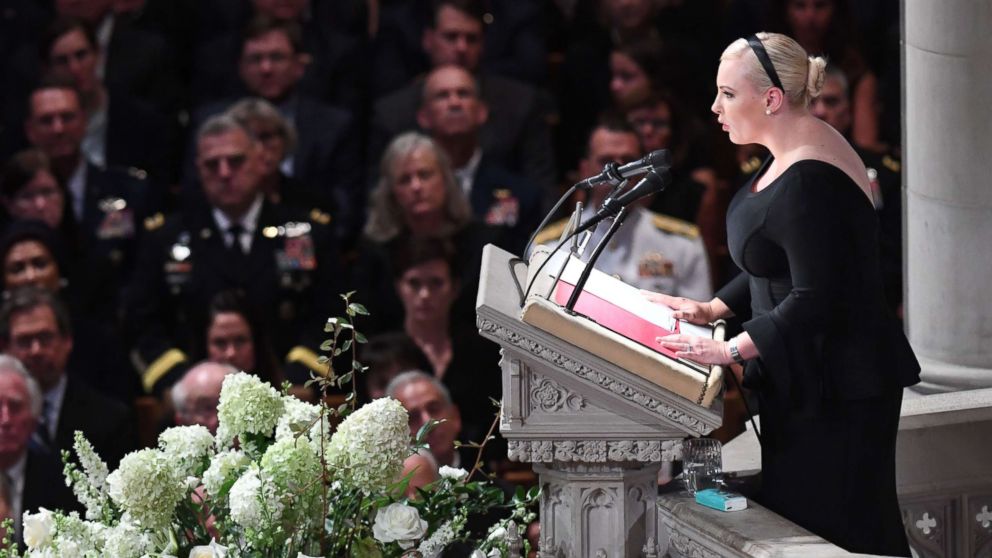 "What better way to honor John McCain's life of service than as best we can follow his example," Obama said. "By recognizing that there are some things bigger than party or ambition or money or fame or power ... Principles that are eternal. Truths that are abiding."
Prior to Obama, a longtime friend of McCain, former Sen. Joe Lieberman, elicited laughs from the audience of dignitaries and family with anecdotes about McCain's sense of humor.
"He loved to laugh and he loved to make other people laugh," Lieberman said. "If he heard a good joke, he'd tell it over and over and over again."
One of McCain's daughters, Meghan, said her father had been more than a war hero, senator and presidential nominee. He was also a devoted father who would carry her to bed as a little girl, kiss her skinned knee, and sometimes take her out of school to attend public town hall events.
"I know who he was, I know what defined him, I got to see it every single day of my blessed life. John McCain was not defined by prison, by the Navy, by the Senate, by the Republican Party or any one of the deeds in his absolutely extraordinary life. He was defined by love," Meghan McCain said.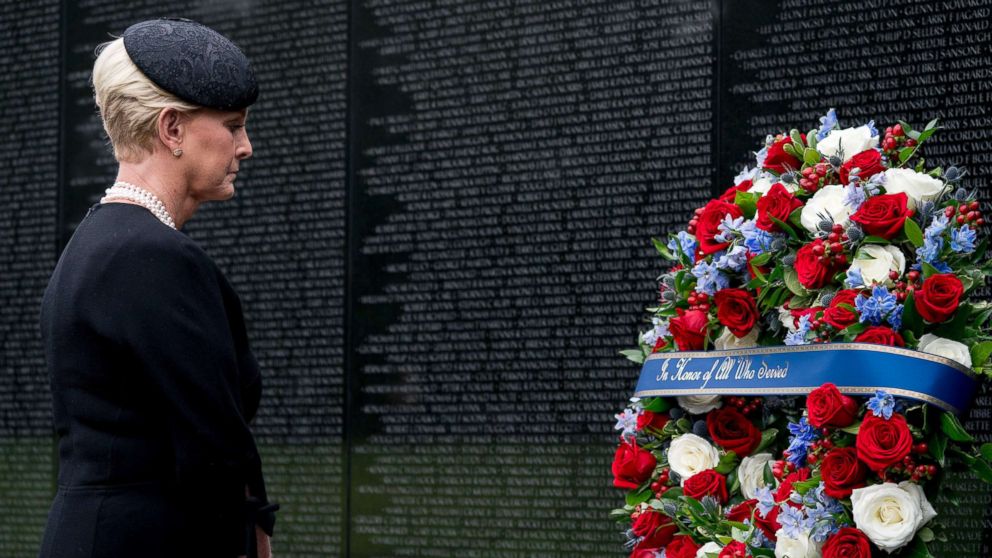 Former President George W. Bush recalled how McCain never hesitated to call out people in power if he thought they were abusing their authority, driven by his abiding need to "stand up for the little guy."
"He was honorable, always recognizing that his opponents were still patriots and human beings. He loved freedom with the passion of a man who knew its absence. He respected the dignity inherent in every life, a dignity that does not stop at borders and cannot be erased by dictators," Bush said. "Perhaps above all John detested the abuse of power. He could not abide bigots and swaggering despots, there was something deep inside him that made him stand up for the little guy."
Obama began his remarks by commenting on how McCain's request that he, a former rival in the 2008 presidential race, speak demonstrated the late senator's "irreverence."
"What better way to get a last laugh than to make George and I say nice things about him to a national audience," Obama said.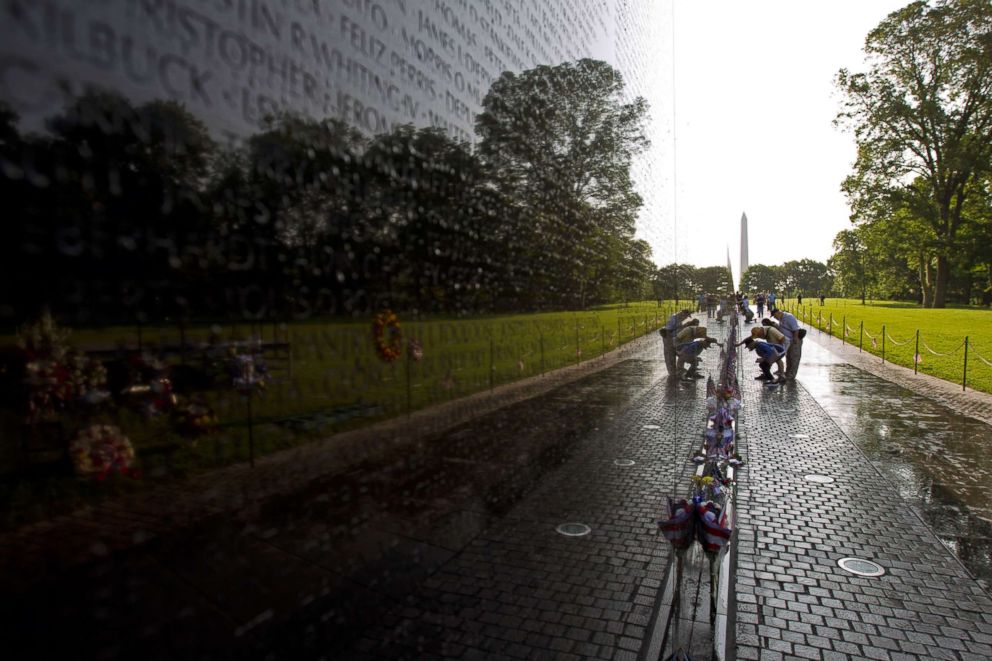 McCain's fellow elected officials also pointed out that while McCain was known for his sharp temper, he was quick to forgive and believed in honest argument between people who disagreed.
"We never doubted we were on the same team," Obama said. "For all our differences we shared a fidelity for the ideals for which generations of Americans have marched, and fought, and sacrificed and given their lives. We considered our political battles a privilege."
Others also honored McCain for, as Lieberman put it, "rejecting the mindless partisanship that has taken control of both of our parties.
"His death seems to have reminded people that these values are what makes a great nation,"Lieberman said.
Meghan McCain seemed to speak directly to the contrast between her father and President Trump, with whom he had a tense relationship. In an apparent reference to Trump's "Make America Great Again" slogan, she said, "The America of John McCain has no need to be made great again because America was always great."
"We gather here to mourn the passing of American greatness," Meghan McCain said. "The real thing. Not cheap rhetoric from men who will never come near the sacrifice he gave so willingly, nor the opportunistic appropriation of those who lived lives of comfort and privilege."
Former Secretary of State Henry Kissinger called McCain a "gift of destiny," a great personality who was able to inspire people and remind the country of its values during difficult times.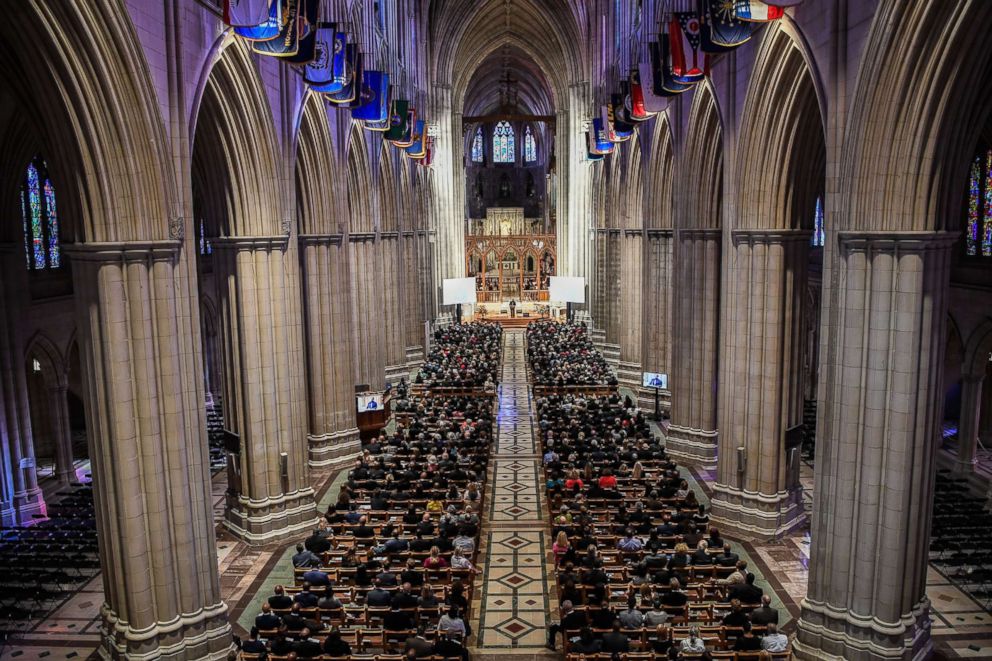 "The world will be lonelier without John McCain," Kissinger said. "His beliefs, his faith in America and his distinctive sense of moral duty. None of us with ever forget how even in his parting John has bestowed on us a much needed moment of unity and renewed faith in the possibilities of America. Henceforth the country's honor is ours to sustain."
The memorial service began after a military honor guard carried McCain's casket into the cathedral, escorted by honorary pallbearers including former Vice President Joe Biden and former New York City Mayor Michael Bloomberg.
On the way to the cathedral, the procession made a stop at the Vietnam War Memorial, where wife Cindy McCain laid a wreath honoring servicemen and women who died during the war. Defense Secretary James Mattis and White House Chief of Staff John Kelly, a retired Marine Corps general accompanied the McCain family to the war memorial.
Funeral services for former presidents have been held at the National Cathedral since 1901, according to its website. Most recently, a service for former President Gerald Ford was held there in 2007. The cathedral has also hosted funeral and memorial services for dignitaries such as astronaut Neil Armstrong and former South African President Nelson Mandela.
ABC News will broadcast coverage of the services starting at 9 a.m. ET on Saturday on the ABC network and ABC News Live on Roku. There will be full coverage of the memorial service on ABCNews.com.