Paul Manafort plea deal includes 'broad' cooperation with special counsel
Paul Manafort offered investigators information they consider valuable.
September 14, 2018, 1:41 PM
Paul Manafort, the onetime campaign chairman for President Donald Trump, has agreed to fully cooperate with prosecutors and pleaded guilty to two counts of conspiracy in a federal courthouse on Friday, a dramatic shift coming on the eve of a second trial.
In court Friday morning, prosecutors revealed that Manafort had completed a successful meeting with investigators in which he offered them information they considered valuable. They did not specify what information he agreed to share, but made clear the cooperation would be "broad" and would include participation in "interviews, briefings, producing documents, [and] testifying in other matters."
"You understand that you are agreeing to cooperate fully and truly" in this agreement? the judge asked. Manafort replied, "I do."
Special Counsel prosecutor Andrew Weissman told the court Manafort's "proffer session and cooperation ... led us to today."
The agreement marked a significant shift for the Mueller investigation – providing them cooperation from someone who participated in the now-infamous Trump Tower meeting, in which a Russian lawyer came to New York during the campaign promising "dirt" on Trump's Democratic opponent. As the campaign chairman, Manafort was also privy to the inner workings of the Trump campaign for critical months in 2016.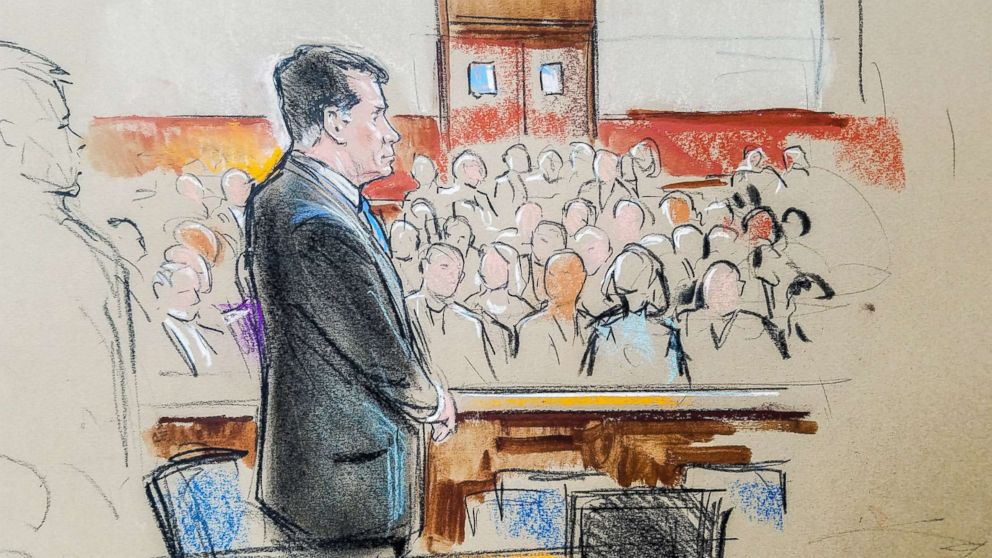 Prosecutors did not spell out what sentence reductions Manafort could expect in return for his assistance with the probe into possible Russian meddling in the 2016 elections. New court filings and court statements indicate that prosecutors have taken a number of the earlier charges against Manafort, including a money laundering charge that could, on its own, bring a 20-year sentence, and folded them into two charges that could yield five years for each count.
In a federal courtroom in Washington Friday, Judge Amy Jackson ran through the potential consequence Manafort could face if he breached his agreement with the Special Counsel, including additional prison time and the possibility of additional monetary fines.
Shortly after noon, an ashen Manafort was led out of court and back to confinement, with no chance to visit with his wife, who looked on. His lead attorney called it a "tough day" and told ABC News Manafort will fully cooperate.
"He accepted responsibility," attorney Kevin Downing said. "He wanted to make sure his family was able to remain safe and live a good life."
Former prosecutor Robert Mintz told ABC News the deal helped Manafort "because it caps his exposure."
"Make no mistake, this plea deal signals Manafort's full cooperation with the special counsel," Mintz said.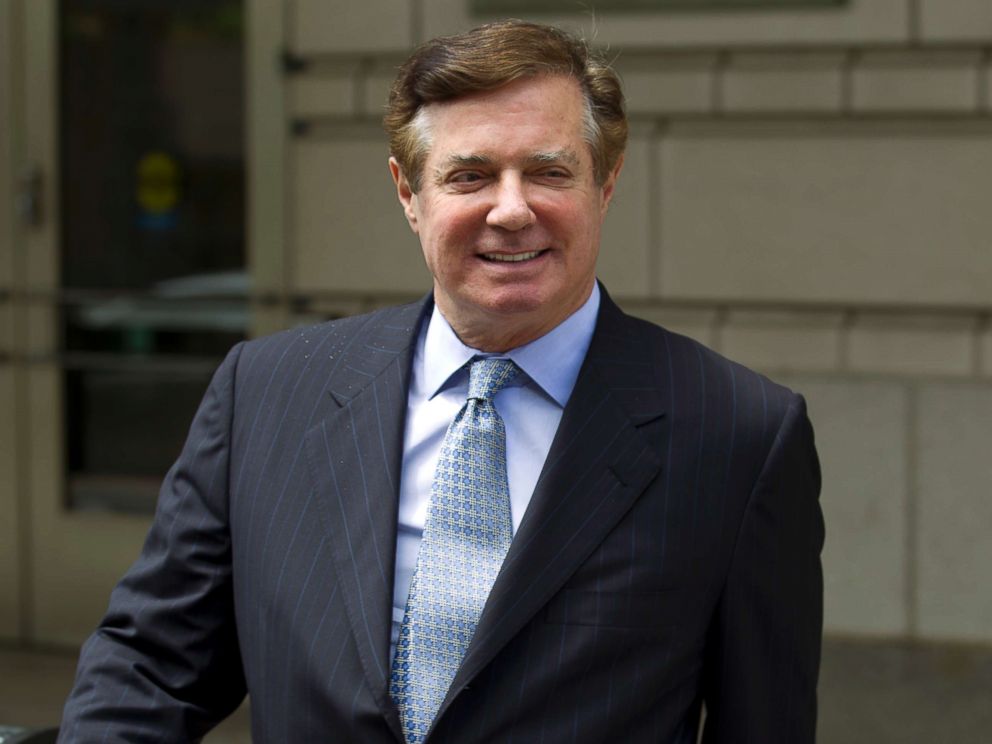 On Thursday, ABC News reported that Manafort's legal team had reached a tentative deal with Mueller's team after an hours-long meeting at the special counsel's downtown Washington, D.C., offices.
As part of his agreement with prosecutors, Manafort admitted guilt to ten related charges in Virginia that a jury was unable to reach consensus on at a trial last month.
Prosecutors, who made a point of noting the activity occurred "at least through 2016," used bank records and other documents to show what they say Manafort did to hide evidence of his work for Ukrainian politicians, hide millions in proceeds in offshore accounts, and then spend the money lavishly on clothing, luxury items, homes and cars.
Prosecutors also noted that Manafort was involved in dealings with several large Washington D.C. law firms, including one led by a one-time powerhouse in Democratic Party circles, Anthony Podesta. Podesta has denied wrongdoing but shuttered his firm not long after charges against Manafort were brought due in part to financial concerns.
Just under a year ago, the 69-year-old veteran GOP operative was charged in Washington, D.C., with several counts of fraud and failing to register as a foreign agent by the special counsel.
A second case was opened in Virginia earlier this year on related charges that ended with a jury finding Manafort guilty on eight counts out of an 18-count indictment, facing a maximum of 80 years behind the bars, though under sentencing guidelines the term is likely to be closer to seven years. He has not been sentenced in that case.
Both the White House and the Trump legal team stressed they believe the plea offers nothing new about the president or his campaign with Rudy Giuliani, counsel to the president, saying: "The reason: the President did nothing wrong and Paul Manafort will tell the truth."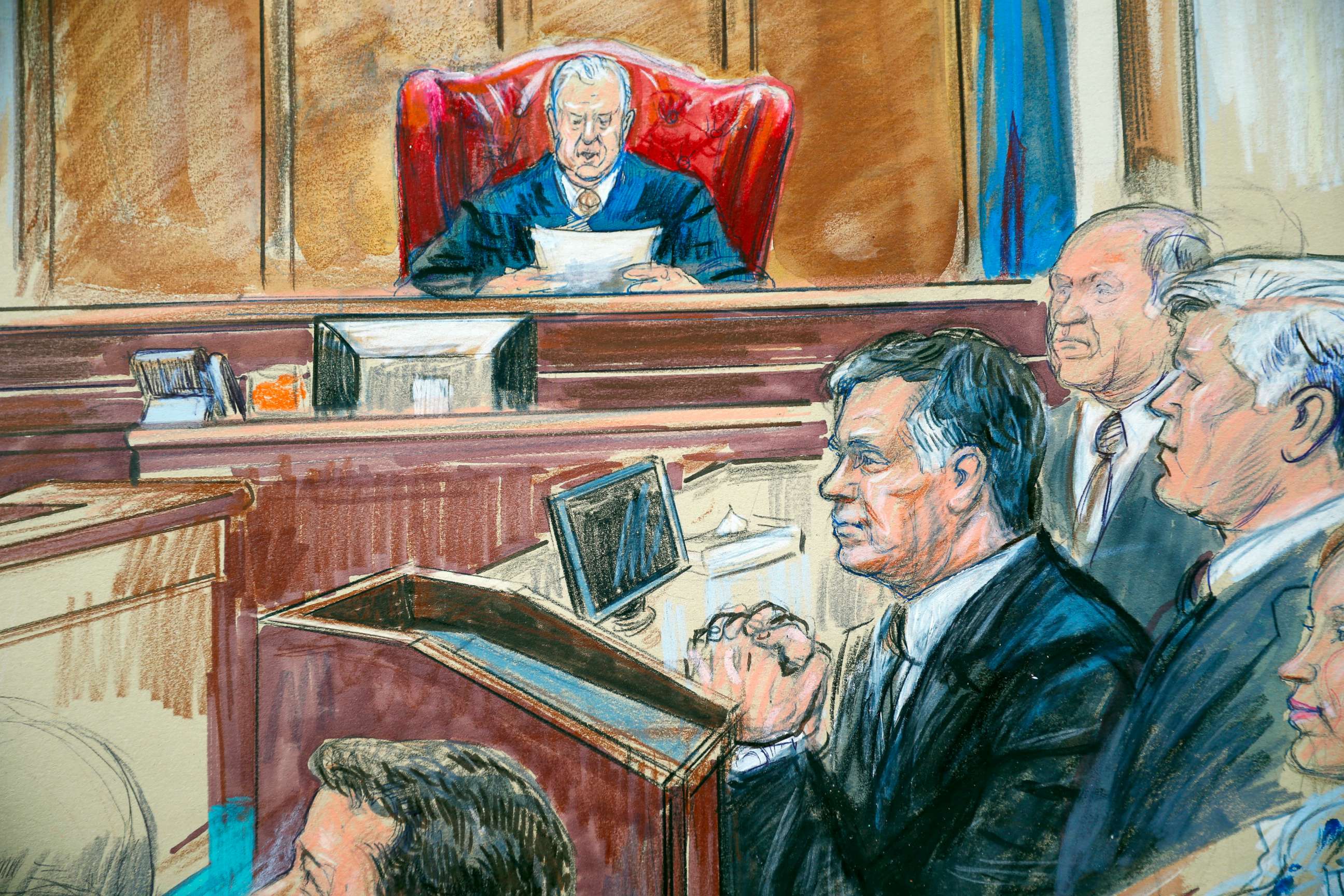 White House press secretary Sarah Sanders told ABC News: "This had absolutely nothing to do with the President or his victorious 2016 Presidential campaign. It is totally unrelated."
The White House made similar statements last month and Trump expressed sympathy for Manafort's legal plight.
I feel very badly for Paul Manafort and his wonderful family. "Justice" took a 12 year old tax case, among other things, applied tremendous pressure on him and, unlike Michael Cohen, he refused to "break" - make up stories in order to get a "deal." Such respect for a brave man!

— Donald J. Trump (@realDonaldTrump)

August 22, 2018