Former President George Bush took on another important role this weekend, walking his daughter down the aisle at her wedding.
Barbara Bush, the former first daughter, married her fiance, Craig Coyne, in Kennebunkport, Maine, on Sunday.
Her proud parents shared photos of the big day on Instagram Monday morning.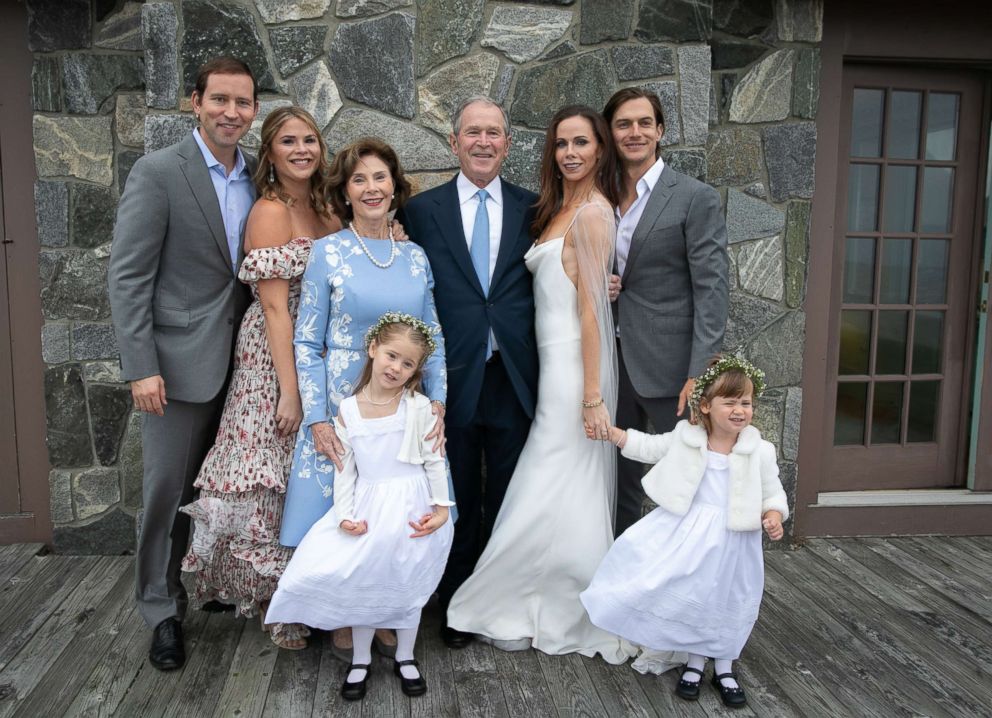 In one photo, George Bush can be seen walking Barbara, 36, down the aisle at the outdoor ceremony at the Bush family's compound.
George Bush paid tribute to his late mother, Barbara Bush, in the post, writing that his daughter and mother share similar traits.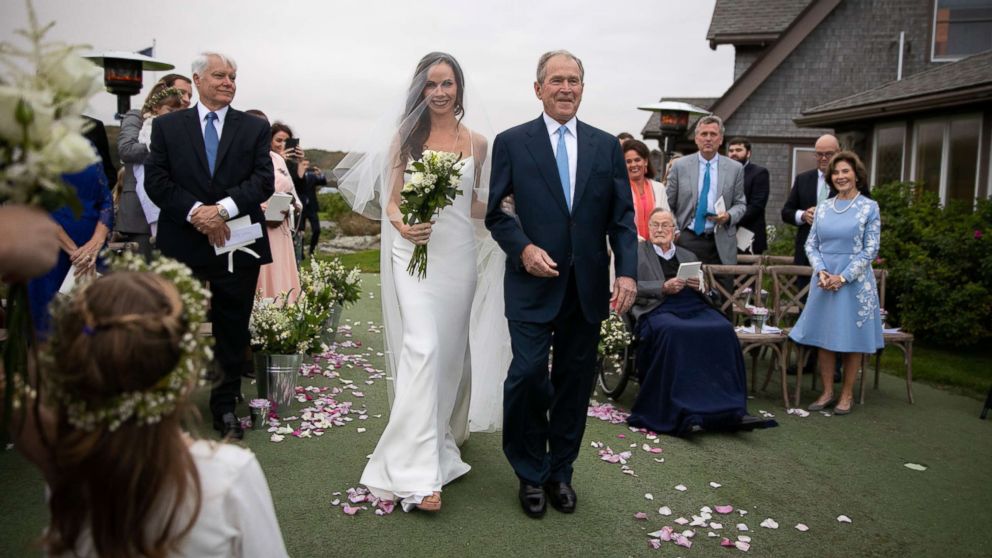 "Barbara is named for a unique and strong woman — and rightly so, because she is unique and strong. @laurawbush and I are so proud of our compassionate, daring, fierce, kind, intelligent, loving daughter. And we're thrilled to welcome Craig Coyne to our family," he wrote in his Instagram caption.
Former first lady Laura Bush shared a family portrait, which included Barbara's twin sister Jenna Bush Hager, her husband and daughters.
Laura Bush called it "a wonderful day."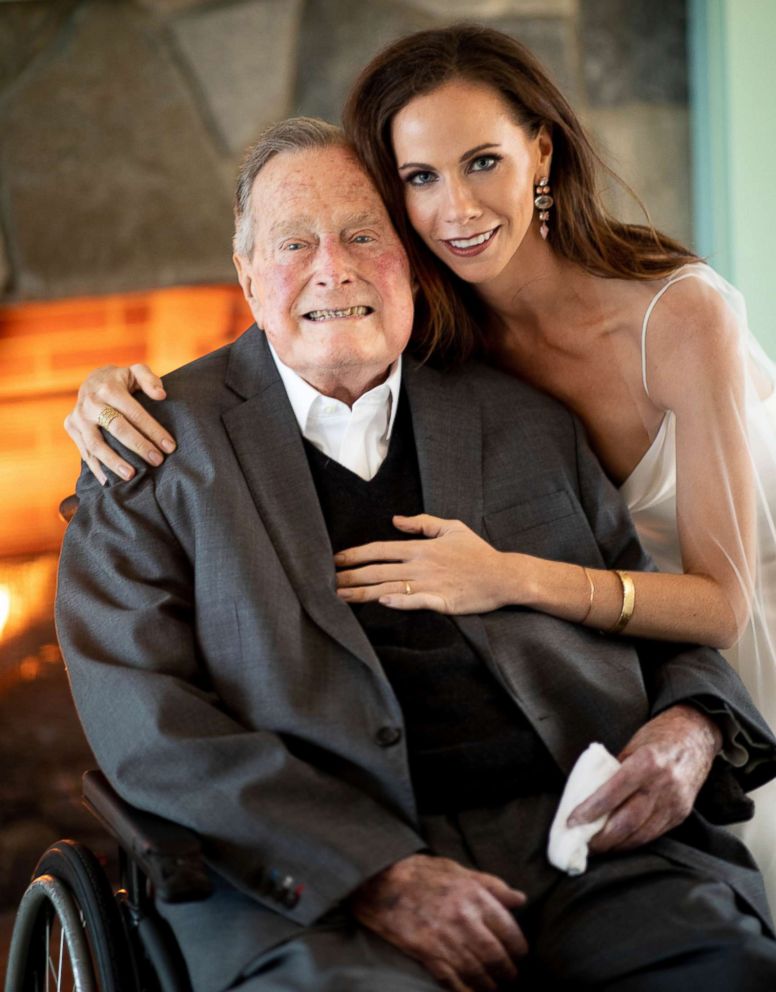 Barbara Bush told People magazine that only 20 family members were present for the "very short, sweet ceremony."
Her twin sister Jenna Bush Hager also shared photos from the memorable day, noting how her elder daughter Poppy did double-duty as both a flower girl and the ring bearer.
Hager told her fellow Today Show cohosts that it was a "very secret wedding a little bit like my elusive sister" and that it was "just family in a place that means family love."
She also said that part of the reason why the couple chose to get married on the Bush compound in Maine was so that their grandfather, former President George H.W. Bush, could attend.
Hager gave a speech during the reception, singing her sister's praises.
"I just told her and everybody how much she means to me but I ended with a letter that my grandfather wrote to my grandmother because I searched all the romantics and Shakespeare just wasn't doing it," Hager said in a phone interview on Today.
The photographer, Paul Morse, posted three photos from the ceremony, one showing how the couple was showered with white flower petals as they walked down the aisle after the ceremony.
The wedding ceremony was a true family affair, with the bride's aunt Dorothy Bush Koch officiating.
Barbara Bush wore a custom ivory silk Vera Wang gown. She told People that she kept with tradition by wearing a bracelet that her grandfather gave her grandmother Barbara, who died in April, as her "something borrowed" and a pair of earrings from her sister Jenna as her "something blue."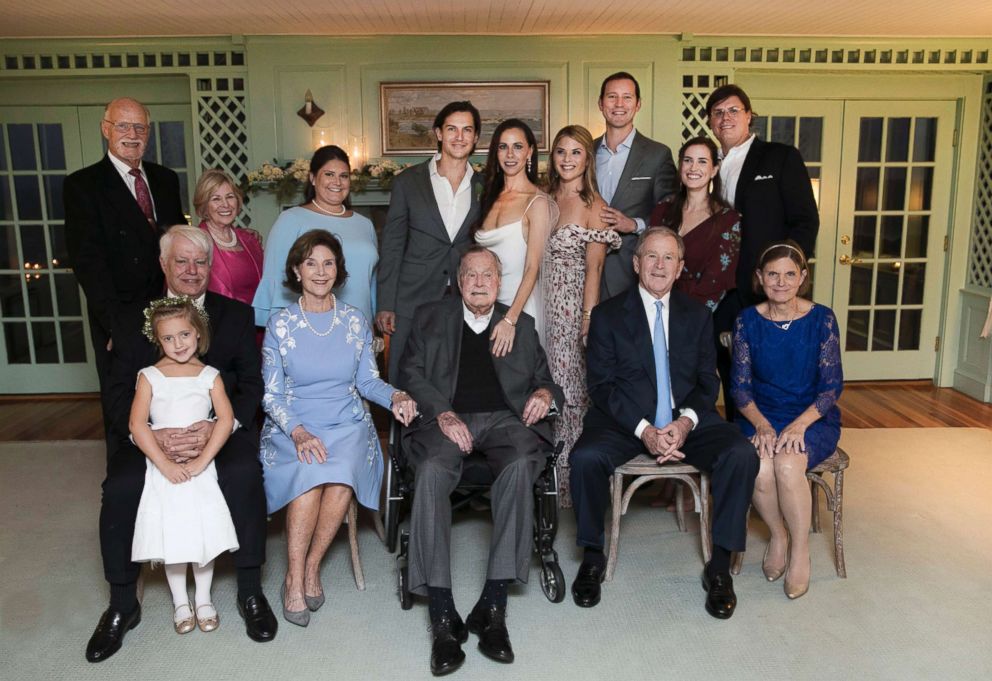 The groom is a screenwriter and the married couple will live in New York City, as does her sister Jenna and her family.
"We've been excited to do such a small wedding with just our family," Barbara Bush told People.