The U.S. will not negotiate a withdrawal of American troops from Iraq even after the country's parliament voted to expel foreign forces, Secretary of State Mike Pompeo said Friday, even challenging an Iraqi readout of his call with the prime minister on the subject.
But hours later in an interview with Fox News, President Donald Trump appeared to contradict that, saying that he would be "OK" with removing U.S. forces, seemingly right away.
The disagreement over American troops threatens to upend the partnership between the two countries at a pivotal time, potentially undermining their joint efforts to fight the terror group ISIS. But there is growing anger in Iraq, particularly among the Shiite majority, over U.S. strikes taken in the last month without the Iraqi government's prior permission on Shiite militias supported by the state.
The public spat started with Thursday's call between Pompeo and acting Iraqi Prime Minister Adil Abdul-Mahdi. Published Friday, the Iraqi readout said Mahdi asked Pompeo to send a U.S. delegation to Baghdad to negotiate the withdrawal of U.S. troops after Iraq's parliament passed a resolution Sunday that called for all foreign forces to leave the country.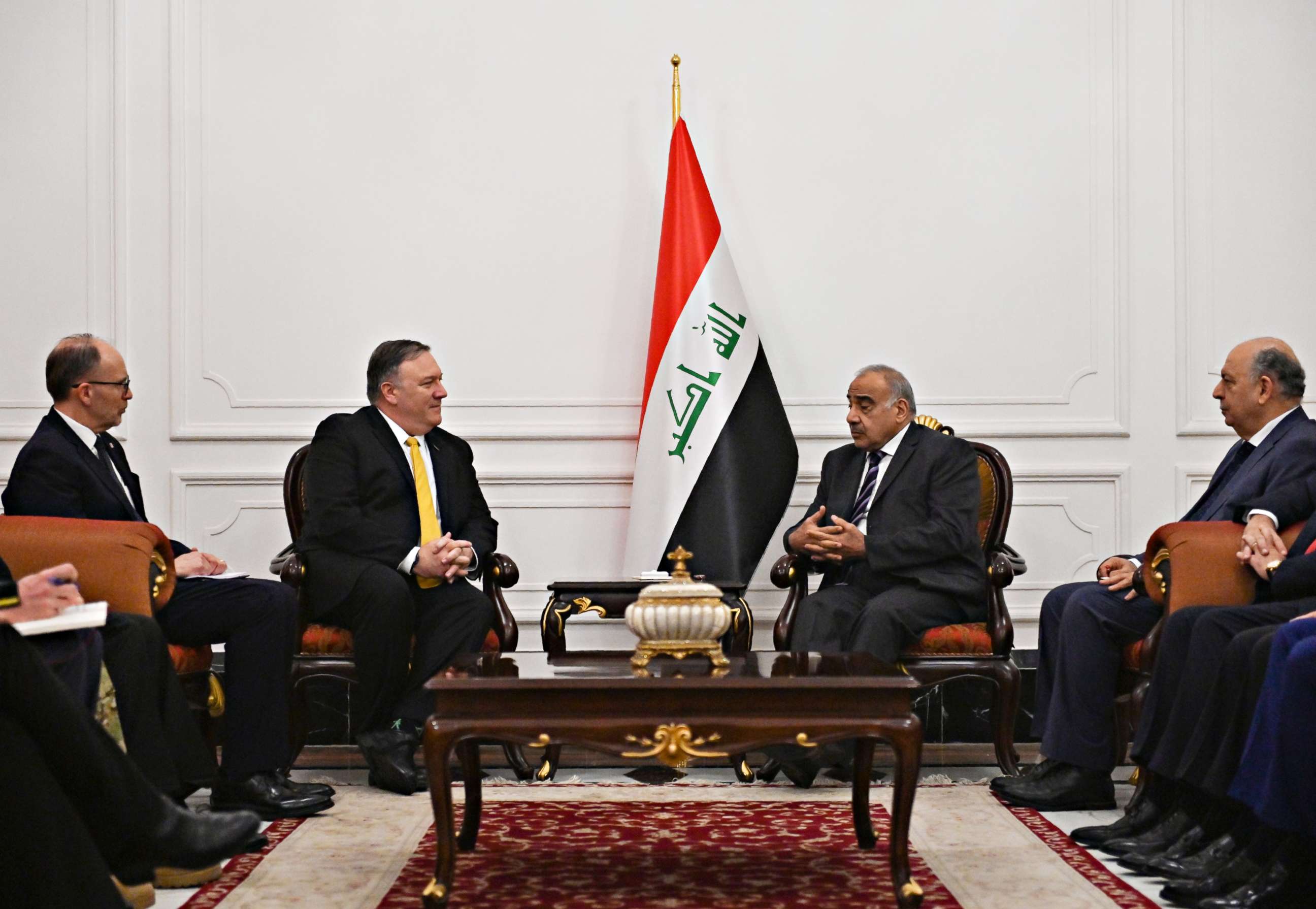 Mahdi had backed the resolution after last week's U.S. drone strike that killed Iranian Gen. Qassem Soleimani also killed the deputy chief of the Popular Mobilization Forces, the Iraqi Shiite militias that are supposed to be under state control. Mahdi issued a statement of mourning for that deputy, similar to one issued after U.S. strikes killed at least 25 fighters with one Shiite militia that the U.S. accused of attacking an Iraqi base and killing an American.
Under Iraq's system, the withdrawal resolution is not binding unless the prime minister enforces it. There are legal questions about Mahdi's ability to do so as an acting prime minister, and even then, a withdrawal of U.S. troops would have to be negotiated by both governments, according to their joint defense agreement.
A senior State Department official said Wednesday, "No one in the Iraqi government at this date that would want to pursue that." But Mahdi, a Shiite politician who was part of a political party aligned with Iraq's other key ally Iran, has since made moves to implement it, despite opposition from Sunni and Kurdish politicians and fears of the potential chaos and violence that could follow a U.S. exit.
"His Excellency also asked the U.S. Secretary of State to send delegates to Iraq to lay down the mechanisms for implementing the House's decision to safely withdraw troops from Iraq," Mahdi's office said Friday, adding, "Iraq is keen to keep the best relations with its neighbors and friends in the international community."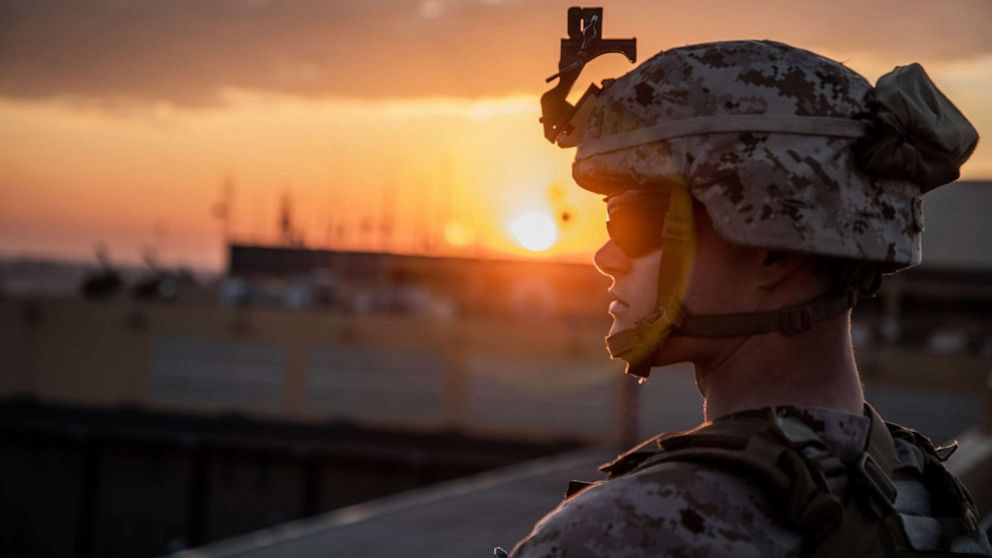 The U.S. readout of their call, however, made no mention of that, and hours later, the Trump administration fired back, saying it would not negotiate a departure.
"He didn't quite characterize the conversation correctly," Pompeo said at the White House.
His spokesperson, Morgan Ortagus, went even further, saying in a statement, "Any delegation sent to Iraq would be dedicated to discussing how to best recommit to our strategic partnership -- not to discuss troop withdrawal, but our right, appropriate force posture in the Middle East."
Instead, she said, there should be a "conversation between the U.S. and Iraqi governments not just regarding security, but about our financial, economic, and diplomatic partnership" -- a potential threat similar to ones President Donald Trump has made, demanding the Iraqi government pay for bases constructed by the U.S. to house American and Iraqi troops.
Ain al-Asad Air Base, one of those bases taken from Saddam Hussein's military during the Iraq War and rebuilt by U.S. forces, came under Iranian missile fire this week -- a retaliation by Tehran for Soleimani's killing.
"As times change and we get to a place where we can deliver upon what I believe and the president believes is our right structure, with fewer resources dedicated to that mission, we will do so," Pompeo added.
But that dismissal of a U.S. withdrawal was undermined by Trump's comments hours later. When asked by host Laura Ingraham about Mahdi's position and a possible withdrawal, Trump said, "I'm OK with it."
Trump campaigned on withdrawing the U.S. from the Middle East after two decades of American troops deployed in Iraq, Afghanistan, and Syria, but he's added an additional 17,500 troops to the region since last spring.