Pompeo heading to North Korea as regime shows little progress towards denuclearization
New satellite imagery shows North Korea expanding a ballistic missile plant.
Three weeks after the historic meeting between President Trump and North Korean dictator Kim Jong Un, Secretary of State Mike Pompeo will return to North Korea on Thursday at a time the regime has done little to publicly show it is working towards denuclearization.
Although face-to-face talks between the two parties resumed at the Demilitarized Zone over the weekend, new satellite imagery, first reported by the Wall Street Journal, showed North Korea has expanded a key missile-manufacturing plant – one that builds ballistic missiles that could target U.S. military bases or allies in East Asia and re-entry vehicles with warheads that could reach the U.S. homeland, according to analysts from the Middlebury Institute of International Studies at Monterey, Calif.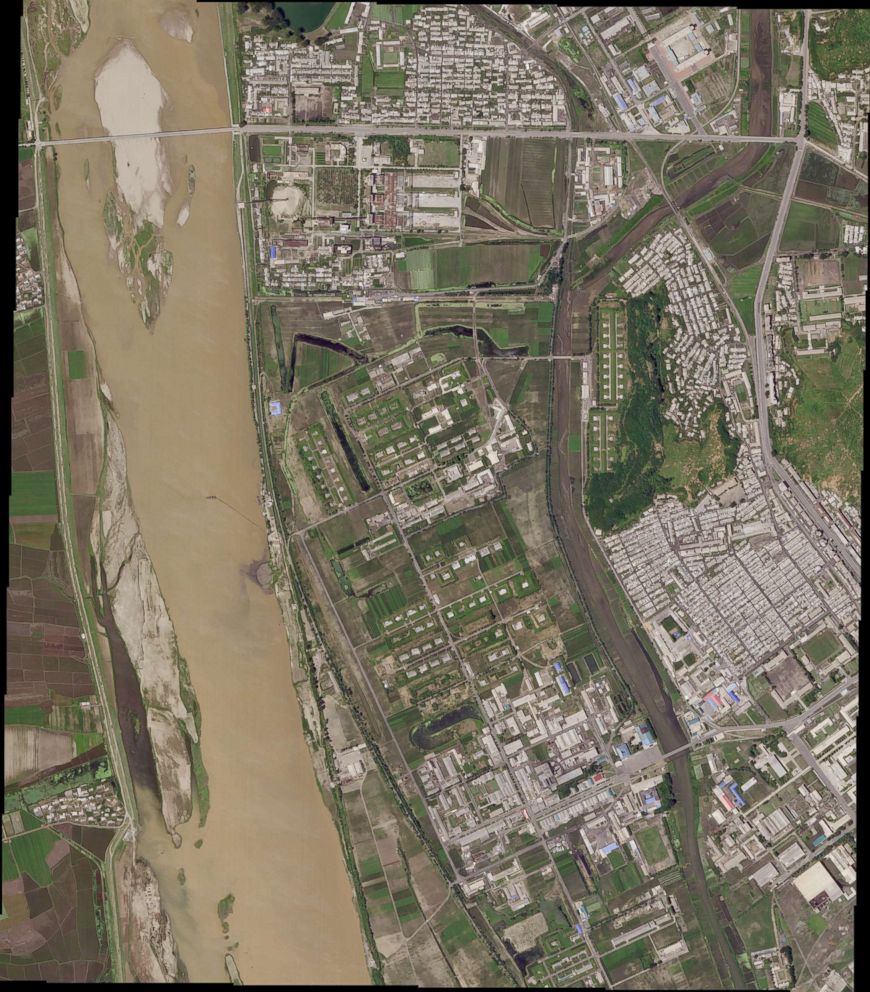 The Washington Post also reported on Saturday that a newly revised Defense Intelligence Agency assessment said North Korea did not intend to fully surrender its nuclear stockpile and may be looking to conceal its weapons and production facilities, including secret facilities not previously disclosed.
Both National Security Adviser John Bolton and White House press secretary Sarah Sanders declined to comment on intelligence reports, but Sanders insisted Monday that the White House is "continuing to make progress" on its negotiations with North Korea.
"These conversations are continuing to evolve. I'm not going to get into the details, but I can tell you that progress continues to be made," Sanders added, specifically citing a lack of ballistic missile and nuclear tests from North Korea. North Korea declared on New Year's Day that it no longer needed those tests because it had perfected its nuclear weapons program.
Meanwhile, United Nations forces are still waiting at the Korean border village of Panmunjom to receive the remains of Americans who died during the Korean War – even though it was one of the four central agreements in Trump and Kim's joint declaration.
With no word yet on why there have been delays, 100 wooden casket-like transit boxes arrived at the border last week to be in position to transport remains to U.S. custody. But Pentagon spokesperson Col. Rob Manning told reporters Monday he was unaware of a timeline for any transfer, saying U.S. diplomats are still working with North Korea. The State Department told ABC News it had no update on the transfer of remains.
Immediately following the summit, Trump also announced the U.S. was canceling a major joint military exercise with South Korea scheduled for August, Ulchi Freedom Guardian – even calling it a "war game," and "provocative" - the same language used by North Korea and China.
It was criticized as a major concession, surprising the Pentagon and the South Korean and Japanese governments. But the administration has framed it as a goodwill gesture to keep negotiations going, with Secretary of State Mike Pompeo telling ABC News the day after the summit that it was about "setting the right conditions for moving forward with" talks.
Last week, a senior defense official said the U.S. would have data points "pretty soon" that would determine if North Korea was "operating in good faith or not." The U.S. intelligence community has several ways to assess North Korea's nuclear and ballistic missile programs, including satellite imagery, seismic sensors, and infrared systems.
"There will be specific asks and there will be a specific timeline when we do present the North Koreans with our concept of what implementation of the summit agreement looks like," the official said.
Defense Secretary James Mattis told reporters one week after the Singapore summit that while he had not seen any indications that North Korea had dismantled its nuclear program, he "wouldn't expect that at this point" because "detailed negotiations" had not begun.
With the U.S. team meeting North Koreans at the DMZ Sunday, it seems those talks have – but so far, all signs indicate that the regime is not taking meaningful steps to hold up its end of the agreement.