Pompeo, North Koreans talk trust in first meetings since Singapore summit
Pompeo met with North Korean counterparts for nearly three hours in Pyongyang
PYONGYANG, North Korea -- Secretary of State Mike Pompeo and an American delegation met with their North Korean counterparts for nearly three hours in Pyongyang Friday, the first face-to-face meeting for the U.S.'s top diplomat after President Trump and Kim Jong Un signed a joint declaration in Singapore last month.
But the meeting was low on details, with the two sides emphasizing the need to build trust amid growing doubts about North Korea's commitment to "complete denuclearization" after several reports they were moving forward with their nuclear weapons program.
"The more you come, more trust we can build between one another," Kim Yong Chol, North Korea's former spy chief and Pompeo's primary interlocutor for nuclear negotiations, told the U.S. team at the top of their meeting while reporters were allowed in.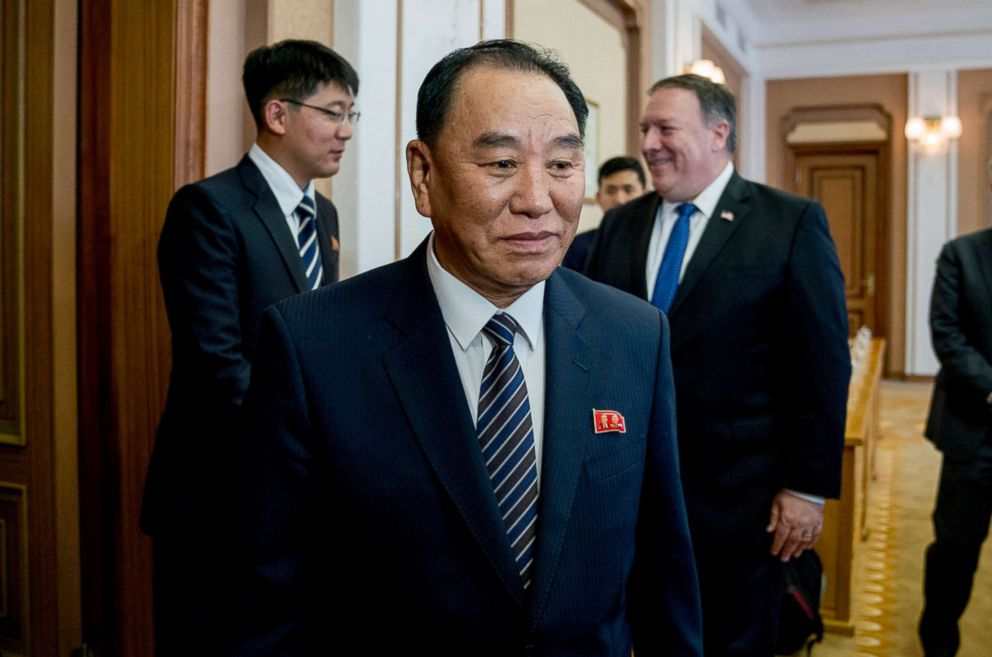 Pomepo said yes and added, "I'm looking forward to our time together today." The words "nuclear," "weapons," and "denuclearization" were not used in their opening remarks to each other.
The format for the meeting was unusually relaxed for such a high-stakes summit. The U.S. delegation was left waiting around for Kim Yong Chol to arrive, and there weren't enough seats at the table for the U.S. negotiators. Pompeo joked once the meeting started that if he comes again after this, his third trip to North Korea this year, he will have to start paying taxes.
Before the meeting, State Department spokesperson Heather Nauert cautioned expectations should not be high, saying they don't expect any deliverables like a timeline or blueprint for denuclearization, an accounting of North Korea's weapons and facilities, or even an update on the status of American remains from the Korean War.
Instead, it seems as though the U.S. needs to get assurances that Kim is still committed to the document he signed in Singapore that calls for the "complete denuclearization of the Korean Peninsula" – and to determine what that phrase means to each side.
The administration has been pushing back on reports that it is softening its demands of North Korea, with Nauert saying in a statement Thursday, "Nothing could be further from the truth. Our policy toward North Korea has not changed, we're committed to a denuclearized North Korea."
But that does mark a shift from the U.S.'s earlier demands for North Korea's "complete, verifiable, irreversible denuclearization." In recent days, the State Department has shifted to using the phrase "final, fully verified denuclearization," including in a Pompeo tweet Thursday.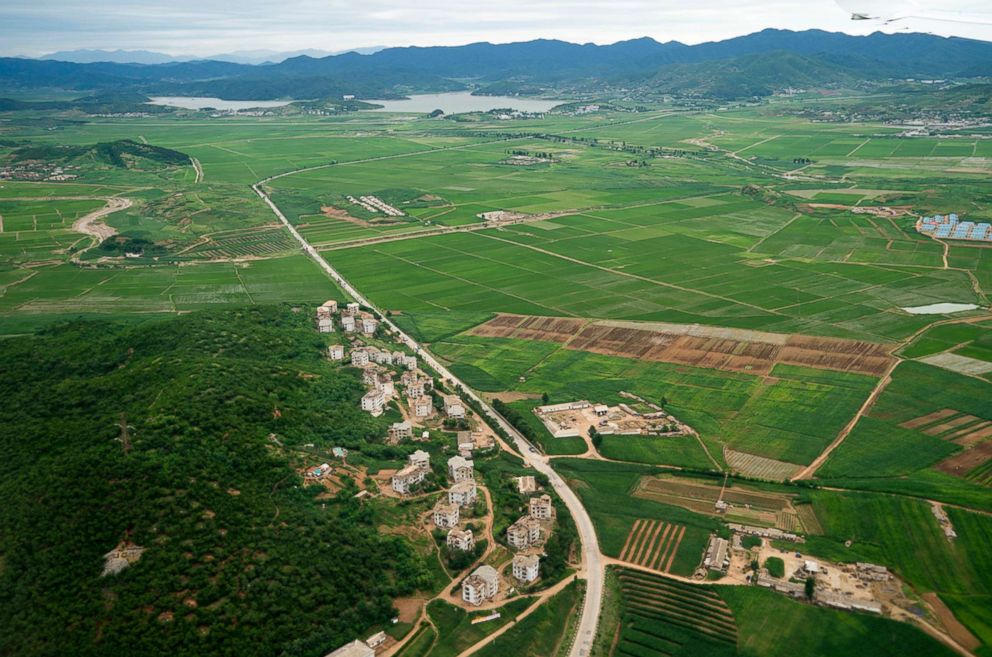 While Pompeo has dismissed questions about "semantics" as both insulting and ludicrous, North Korea analysts note that it shows a large gap between the two sides, one that the administration cannot paper over for long.
"So far principal results of Singapore summit have been to sow doubts about US commitment to its South Korean ally, to weaken sanctions on NK, and to raise questions about US seriousness given enormous gap between rhetoric of denuclearization and reality," tweeted Richard Haas, president of the Council on Foreign Relations and a top foreign policy adviser to both Presidents Bush.
The two sides will meet again on Saturday morning at 9 a.m. in Pyongyang, although it's unclear if Pompeo will meet with Kim Jong Un, as he has on his previous two visits. A State Department official told ABC News that if the meetings go well, they assume Pompeo will meet with the dictator, but they're still not sure.
South Korean media reported Friday that Pompeo brought with him an Elton John CD signed by President Trump that includes the song "Rocket Man" – the derogatory nickname Trump used to use for Kim. But Nauert and other officials said they did not know anything about such a gift, and Pompeo himself laughed off the reports when asked by reporters.
Friday's meetings took place at the Paekhwawon, or 100 Flowers Garden, an elite guesthouse where former Secretary of State Madeleine Albright stayed in 2000. Located a short drive from the massive mausoleum where North Korea's former leader Kim Il Sung and Kim Jong Il lie in state, the guesthouse is part of a complex that includes beautiful grounds with gardens and a lake.
The U.S. delegation includes several State Department officials and other members of the administration. Perhaps most importantly there are U.S. Ambassador Sung Kim, who has led the team of negotiators that hammered out Trump and Kim's joint declaration and met again this past Sunday at the Demilitarized Zone between North and South Korea, and CIA Korea Mission Chief Andy Kim, who has been Pompeo's right-hand man on this issue since his time as CIA Director.
There's also National Security Council Korea Director Allison Hooker and Deputy Assistant Secretary of State for East Asian and Pacific Affairs Alex Wong, who joined Pompeo for his trip to Seoul and Beijing after the Singapore summit to debrief the South Koreans, Japanese, and Chinese.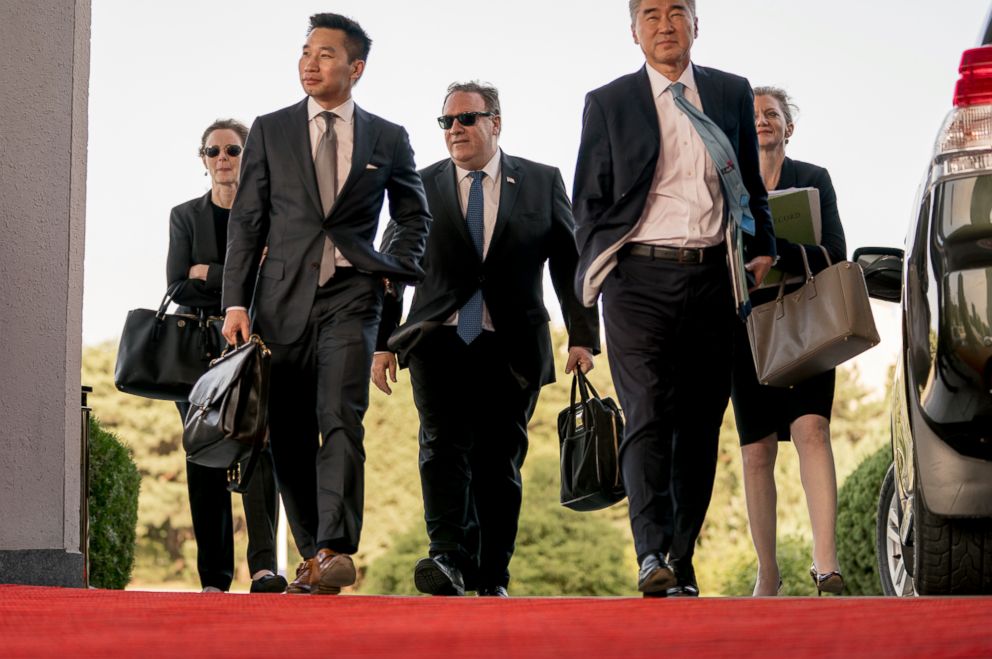 Although the talks have yielded nothing so far, Trump has spent the weeks since his summit celebrating it as a major success: "We signed a wonderful paper saying they're going to denuclearize their whole thing. It's going to all happen," Trump told a political rally in Montana Thursday night, although it's unclear if that's what North Korea believes it agreed to.
"Eight months, no nuclear testing, no missiles, no anything," he added, saying that lack of testing by North Korea was a sign of success. But North Korea declared its nuclear weapons program was "complete" on New Year's Day and did not require any more testing.
Analysts also note that nuclear weapons systems can be improved and expanded without full-blown tests; for example, South Korean intelligence reportedly believes North Korea is quietly working on submarines that can launch nuclear-armed ballistic missiles.