— -- President Donald Trump, who spent the weekend monitoring Hurricane Irma from Camp David with members of his cabinet, called the Category 2 storm "some big monster" today.
"You don't want to be in that path," Trump said, referring to residents of Florida who remained along the coast. "That's a path you don't want to be in. And we tried to warn everybody and for the most part they've left but that's a bad path to be in."
As Trump landed in Marine One on the South Lawn of the White House, Hurricane Irma was making landfall on the western coast of Florida. Trump said that he has been in communication with federal agencies and state governors currently on the front lines of the storm.
He praised the United States Coast Guard and Federal Emergency Management Agency, saying their work has been "incredible."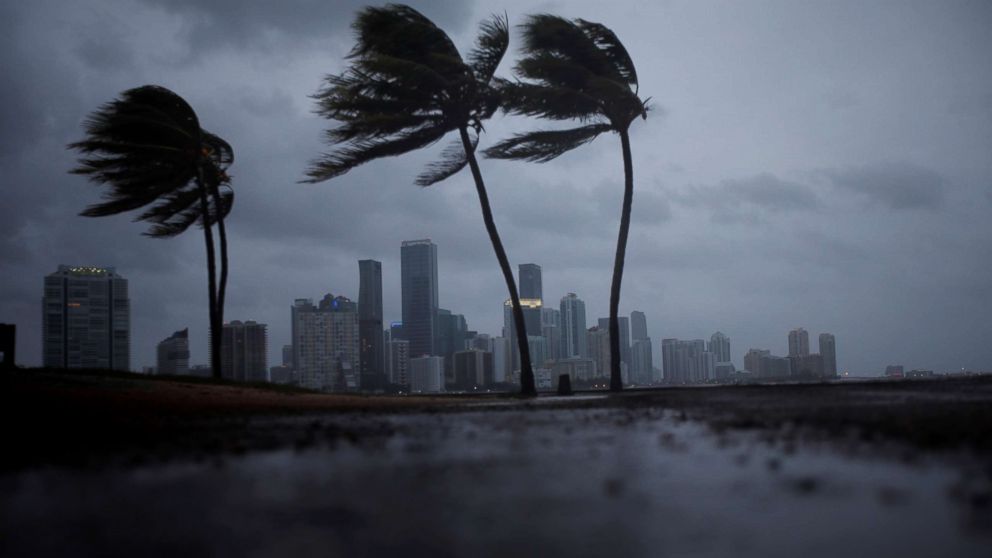 "The Coast Guard has been amazing, what they're doing, right in the middle of the storms. FEMA has been incredible, we're working very well with the governor and the other governors in the surrounding states," said Trump.
He went on, "I'll tell you we have great people and a group that truly deserves credit is the United States Coast Guard what they've done. They're going right into that and you never know whether you're going to come back out. ... So now we'll see what happens but really the hard part is just beginning. We'll see what happens."
As for the damages from Irma, "It will cost a lot of money but right now we're worried about lives, not costs," Trump said.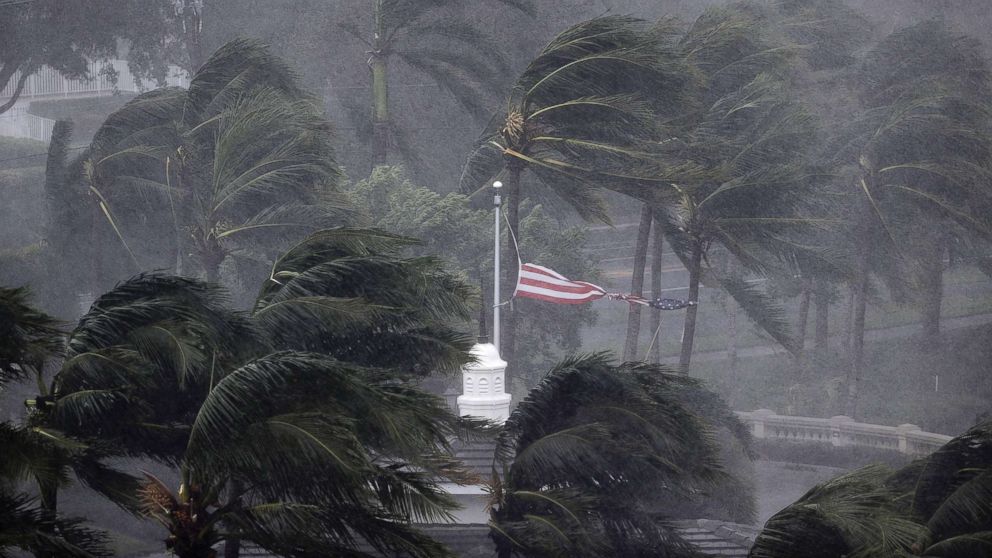 On Sunday afternoon, he approved a Florida Disaster Declaration, making federal funds available for residents in affected areas.
Trump also said that he plans to visit Florida "very soon." After Hurricane Harvey, the president traveled to Houston, Texas, to meet with volunteers and residents.
In the meantime, the president plans on working to coordinate the efforts between the White House, federal agencies and states in need.
"Look, it's going to play out over the next five or six hours. I'm going in now for meetings but it's all about coordination," he said. "I think we're really well coordinated as well as you can possibly be."
More than 2 million people in Florida are currently without power and at least three people have been killed. Irma is now headed toward Ft. Myers, Florida, after making landfall in Cudjoe Key and Marco Island.