Prosecutors allege Russian agent maintained 'duplicitous relationship' with political operative
Based on the description, the person is believed to be Paul Erickson.
Federal prosecutors believe that Maria Butina, the Russian gun-rights activist who was recently arrested and charged with acting as a foreign agent, maintained a "duplicitous relationship" with an American political operative for the purposes of gaining access to U.S. political organizations.
Identified in court filings only as "U.S. Person 1," a 56-year-old political operative, private messages exchanged between them and surveillance conducted by federal law enforcement paint a picture of this person as someone Butina, 29, could rely on. Butina lived, at times, with U.S. Person 1. She asked U.S. Person 1 for help with her homework. As she prepared to move out of her apartment, U.S. Person 1 helped her arrange to rent a U-Haul and purchase moving boxes.
But U.S. Person 1 appears to have done much more than help a expatriate graduate student adjust to life in the United States. He also, prosecutors say, "worked with Butina to arrange introduction to U.S. persons having influence in American politics," including high-ranking members of the NRA and organizers of the National Prayer Breakfast, "for the purposes of advancing the interests of the Russian Federation."
Based on the prosecutors' description, "U.S. Person 1" is believed to be Paul Erickson, a longtime GOP operative who is known to have had close ties to Butina. It is unclear whether he is cooperating with authorities in the case against Butina or whether he is under investigation himself, but he could be in serious trouble.
"He's got real exposure here," one former federal prosecutor told ABC News. "If he knew that he was helping [Butina], he may himself have a foreign agent problem."
ABC News' attempts to reach Erickson have been unsuccessful. Butina, meanwhile, pleaded not guilty in court on Wednesday, and her attorney, Robert Driscoll, called the charges against her "overblown."
But the descriptions of the person believed to be Erikson's alleged activities in the court filings have made him a fascinating character in an already twisted tale.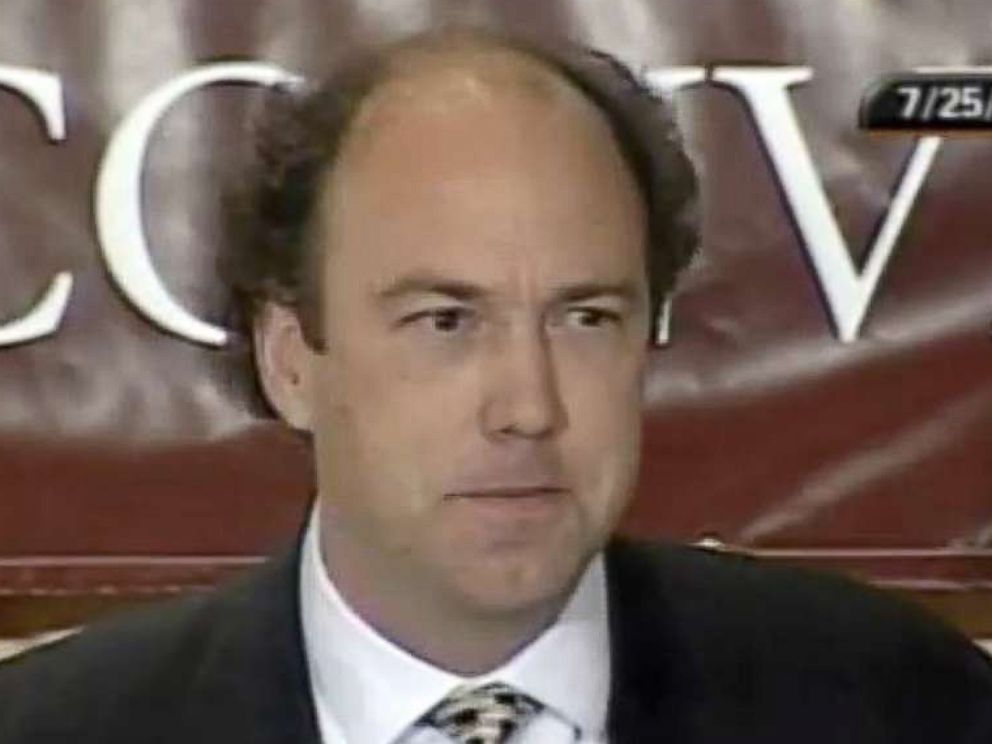 Erickson, 56, has a long and tangled record in Republican politics. In the 1980s, after graduating from Yale, Erickson served as Treasurer of the College Republican National Committee. Erickson then wrote a comedy sketch called "Fritzbusters" in 1984, which parodied Democratic presidential candidate Walter "Fritz" Mondale, the New York Times reported at the time.
After earning his law degree from the University of Virginia in 1988, Erickson embarked on a series of unconventional professional endeavors, including co-executive producing an anti-communism film starring Dolph Lundgren with Jack Abramoff called "Red Scorpion." The Rapid City Journal, a South Dakota newspaper, has reported that Erickson then travelled to Nicaragua in 1990 to "observe U.S.-backed Contra rebels putting down their arms after Soviet-supported President Daniel Ortega agreed to abide by the results of a popular election."
Erickson found his way back to Republican politics in the U.S. in 1992, joining conservative icon Pat Buchannan's presidential campaign as a national political director. In the mid-1990s, Erickson and Abramoff joined forces again, opening up a lobbying firm whose clientele included Zairean strongman dictator Mobutu, the Washington Post reported at the time.
"I've enjoyed 33 years of wildly diverse business ventures all around the world in industries ranging from hotels to housing to entertainment to energy," Erickson told the Rapid City Journal.
In 2007, Erickson was sued for $190,000 by conservative activist Brent Bozell, who claimed in the lawsuit that Erickson had failed to repay an investment, court documents showed. Bozell won a breach of contract judgment in 2008, though it's unclear whether Erickson ever completed the payment.
According to the affidavit attached to the indictment, Butina first made contact with U.S. Person 1 around 2013. Within two years, Butina and U.S. Person 1 appear to have hatched a plan to improve U.S.-Russia relations through an unnamed gun-rights organization that had what Butina described as a "central place and influence" in an unnamed political party as "the largest sponsor of the elections to the US congress, as well as a sponsor of The CPAC conference and other events."
Shortly after, U.S. Person 1 emailed Butina a list of potential media, business and political contacts, writing that "you could NOT do better than the list I just emailed you … YOU HAVE ALREADY MET ALL OF THE AMERICANS necessary to introduce you to EVERYONE on that list … I and your friends in America can't make it any easier for you than that."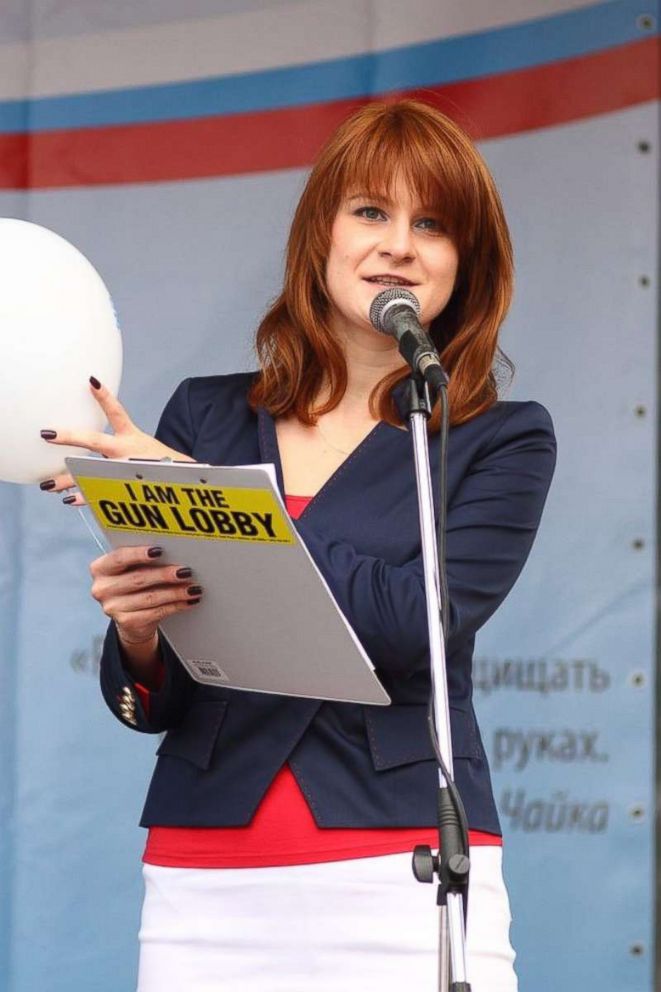 By 2016, Butina had set her sights on a bigger target. She emailed U.S. Person 1 in September, saying "we only have 2 month [sic] left before the US elections and it's the time for building an advisors team on Russia for a new president."
A month later, U.S. Person 1 emailed an an unnamed acquaintance touting his involvement in "securing a VERY private line of communication between the Kremlin" and leaders of an unnamed political party through an unnamed gun rights organization.
Following Donald Trump's election, Butina appears to have used U.S. Person 1 to get as close to the president as she had ever been. U.S. Person 1 arranged for Butina and a Russian delegation to attend the 2017 National Prayer Breakfast the following February, where President Trump was the keynote speaker.
U.S. Person 1 even helped Butina book a hotel, advising her to place $3,500 on "one of your Russian charge cards" to pay the deposit "to be safe."
By then, Butina appears to have become a fixture in Erickson's life. Butina attended events in South Dakota, where Erickson lived. Erickson established a mysterious South Dakota-based company with Butina called Bridges LLC. Neighbors at the South Dakota apartment complex where Erickson lived remember Butina. One of them, Elaine Ahlemeier, says the couple seemed nice and she suspected nothing.
What few people appeared to know, and what prosecutors now allege, was that despite appearances, Butina "appear[ed] to treat that relationship as simply a necessary aspect of her activities."
"On at least one occasion," prosecutors claim, "Butina offered an individual other than U.S. Person 1 sex in exchange for a position within a special interest organization. Further, in papers sized by the FBI, Butina complained about living with U.S. Person 1 and expressed disdain for continuing to cohabitate with U.S. Person 1."
Agents moved to arrest her this week, prosecutors say, because they feared she might attempt to flee: Her lease was ending, she had wired money to an account in Russia, and she appeared to be packing up her belongings.
Butina's attorney says that's not true. She was preparing, he said in court on Wednesday, to move to South Dakota – with her boyfriend.
ABC News' Ali Dukakis and Carol McKinley contributed to this report.
Editor's note: This story has been corrected to note that the source quoted above is a former federal prosecutor.