Read opening statements of Bill Taylor and George Kent from impeachment hearings tied to Trump-Zelenskiy call
Wednesday marks the first day of public hearings in the impeachment inquiry.
November 13, 2019, 1:08 PM
The first public impeachment hearings tied to a phone call between President Donald Trump and Ukraine President Volodymyr Zelenskiy began on Wednesday, with House Democrats calling on Ambassador William Taylor, the United States' top diplomat in Ukraine, and Deputy Assistant Secretary of State George Kent, the State Department's top career official focused on Ukraine, to testify.
In his opening statement, Taylor focused primarily on Ukraine, and its importance "to the security of our country." As he said in his closed-door testimony, Taylor told the House Intelligence Committee that it would be "crazy" for the U.S. to withhold military aid.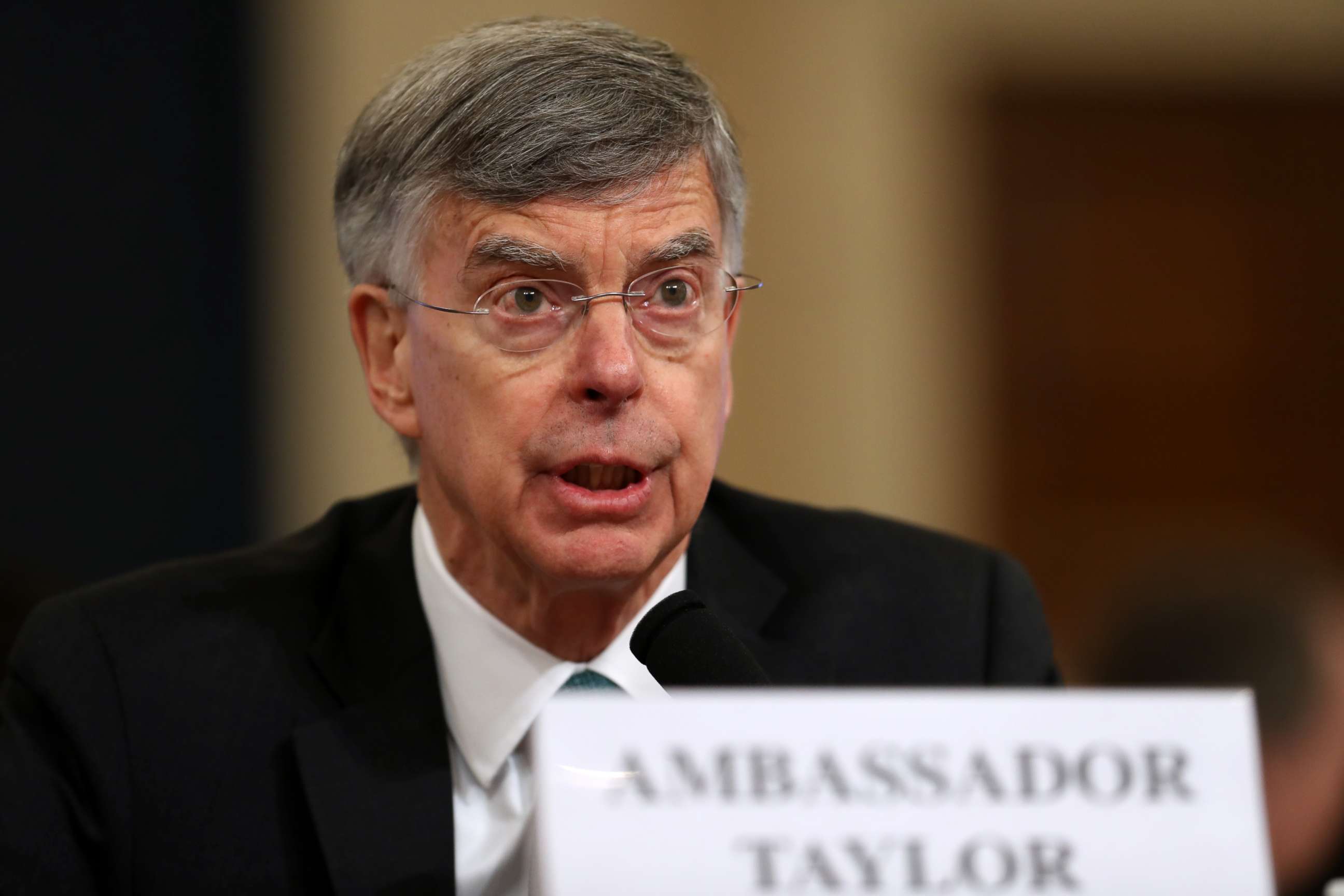 "I wrote that withholding security assistance in exchange for help with a domestic political campaign in the United States would be crazy," he said. "I believed that then, and I believe it now."