A growing number of conservative Republicans are blaming what they call "woke" policies for the failures of two big banks this past weekend -- but what exactly are they talking about?
None of the critics has provided evidence to prove the Silicon Valley Bank's policies on diversity and "ESG" -- so-called environmental, social and governance investing -- led directly to its collapse, with most experts pointing instead to a cash crunch due to surging interest rates.
Yet, that hasn't stopped Republicans from seizing on the "woke Biden bank" line as a convenient political talking point -- one they've been using to attack the administration and Democratic-supported policies on issues across the board.
In a new op-ed in The Daily Mail on Tuesday, former Vice President Mike Pence blamed Silicon Valley Bank's failure on the company for having "engaged in risky borrowing and lending on behalf of California's donor class while committing billions of dollars to woke projects fighting climate change," he wrote.
"Banks make foolish decisions enabled by imprudent government policies and the American people pay the price," Pence wrote, calling Biden "disingenuous" for saying taxpayers won't now see higher fees in the fallout.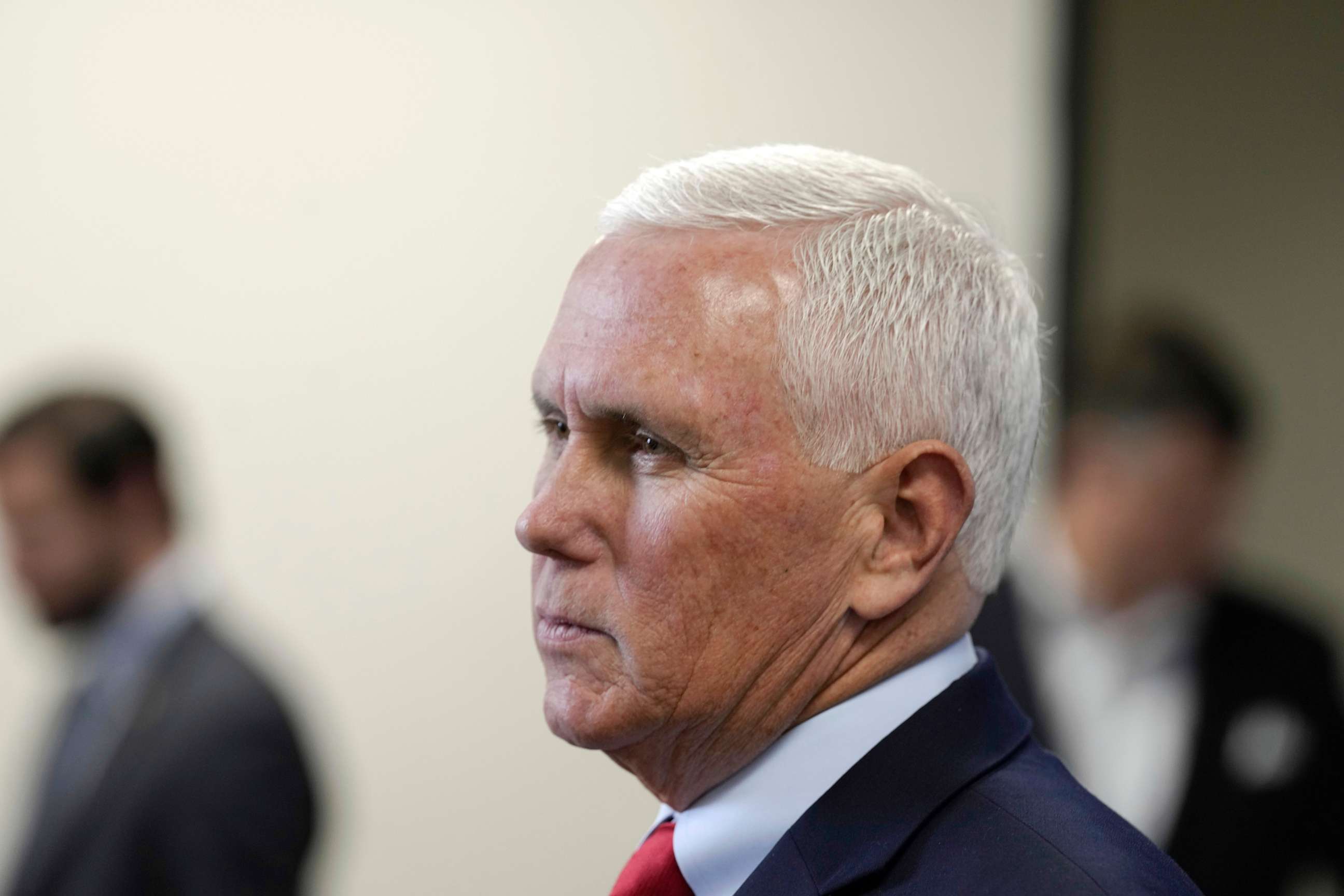 Pence, notably, served as vice president when then-President Donald Trump signed a banking deregulation bill in 2018 -- which Democratic Sen. Elizabeth Warren and independent Sen. Bernie Sanders say led directly to Silicon Valley Bank and Signature Bank collapsing.
But his language echoes a growing chorus of Republicans like Missouri Sen. Josh Hawley, who called federal regulators stepping in to pay off deposits a "woke bailout," and House Oversight Chair James Comer, who on Sunday called Silicon Valley Bank "one of the most woke banks" on Fox News.
"We see now coming out they were one of the most woke banks in their quest for the ESG-type policy and investing," Comer said. "This could be a trend, and there are consequences for bad Democrat policy."
Florida Gov. Ron DeSantis, who appears to be preparing a run for president in 2024, in an appearance on Fox News on Sunday, also raised the prospect of Silicon Valley Bank being "so concerned with DEI and politics," referring to diversity, equity, and inclusion, that it "really diverted from them focusing on their core mission."
Silicon Valley Bank had documented efforts "to build a diverse workforce" where "all employees are connected, celebrated and supported."
GOP Rep. Ronny Jackson of Texas also blamed what he called Silicon Valley Bank's "WOKE agenda" for its collapse, claiming the company wasted money on ESG policies and "CRT CRAP," he said, referring to Critical Race Theory.
"How much money did they WASTE on financing ESG/CRT CRAP? The insane left-wing agenda is BANKRUPTING our future. Go woke, GET BROKE!" Jackson tweeted Monday.
While conservatives team up against "woke" policies, Democrats have laid blame on the 2018 deregulation law, which they say allowed for Silicon Valley and Signature Banks to not be held to the same scrutiny as larger banks.
Democratic Sen. Chris Murphy of Connecticut on Monday mocked Republicans calling Silicon Valley Bank a "woke California bank."
"Count me in for all the 'woke means everything I don't like or understand' content," Murphy tweeted.
The definition of "woke" changes depending on who's speaking, but Republicans have used the term recently to call out what they say are the identity-based social justice issues some Democrats and progressives now push for on multiple fronts.
Conservative Republicans also blame President Joe Biden for what they call a "Biden bailout" of "Big Tech" as the administration seeks to avoid such language sparking fears from the 2008 financial crisis.
As Biden also tries to avoid the word "bailout," in assuring Americans that taxpayers will not rescue the failed banks, Republicans are characterizing federal regulators stepping in on Sunday as just that.
GOP Rep. Marjorie Taylor Greene summarized the situation from her point-of-view over Twitter, saying, "the fools running the bank were woke and almost became broke, but the Democrats and the Fed swooped in to make sure their woke donors at SVB didn't go under."
Former Trump aide Stephen Miller has called on House Republicans to investigate how much time and money was spent on "equity" and "climate scams," as well as "which Dem entities … benefited the most from SVB's risky behavior."
A Wall Street Journalist columnist, too, took up the talking point in an op-ed on Monday -- criticizing the bank for tracking the diversity of its board Black and LGBTQ+ members of Silicon Valley Bank's board.
"In a proxy statement SVB notes that besides 91% of their board being independent and 45% women, they also have '1 Black,' '1 LGBTQ+" and '2 Veterans,'" wrote Andy Kessler. "I'm not saying 12 white men would have avoided this mess, but the company may have been distracted by diversity demands."
Biden asked Congress on Monday to strengthen the rules regulating banks, hoping to reinstate some banking regulations rolled back in 2018 under the Trump administration.
"Americans can rest assured that our banking system is safe," Biden said from the White House. "Your deposits are safe. Let me also assure you, we will not stop at this. We'll do whatever is needed."
His comments came after the Treasury Department, the Federal Reserve and the FDIC issued a joint statement on Sunday to announce that they were "taking decisive actions to protect the U.S. economy by strengthening public confidence in our banking system."
"Depositors will have access to all of their money starting Monday, March 13," it said, but, "Shareholders and certain unsecured debt holders will not be protected," and, "No losses will be borne by the taxpayer."