Republicans are rallying behind Donald Trump in the face of his historic indictmenton federal charges.
Before the indictment was unsealed Friday, much as they did after he was charged in New York on 34 felony counts, party leaders focused their attacks on the Department of Justice and President Joe Biden.
"Look, this is a sad day for America to see a former president of the United States facing indictment under federal law," former Vice President Mike Pence said as in an interview with radio host Hugh Hewitt on Friday. "And again, I think it sends a divisive message across the country, and a terrible message across the wider world."
Rife within the party's response to the new charges in connection to Trump's handling of classified documents are unsubstantiated accusations of weaponization and an alleged DOJ double standard.
Trump has denied any wrongdoing, calling the federal indictment a political persecution. Many of Trump's political allies and 2024 rivals, alike, have repeated that narrative.
Here are their main arguments they're using in his defense.
'Weaponization' of Justice Department claim
"The weaponization of federal law enforcement represents a mortal threat to a free society," Florida Gov. Ron DeSantis, Trump's biggest adversary in the Republican primary, tweeted on Thursday.
Sen. Tim Scott, another 2024 Trump challenger, decried "weaponization" as he told Fox News: "What we see is a justice system where the scales are weighted."
House Speaker Kevin McCarthy pledged to "hold this brazen weaponization of power accountable."
"Today is indeed a dark day for the United States of America. It is unconscionable for a President to indict the leading candidate opposing him," McCarthy said.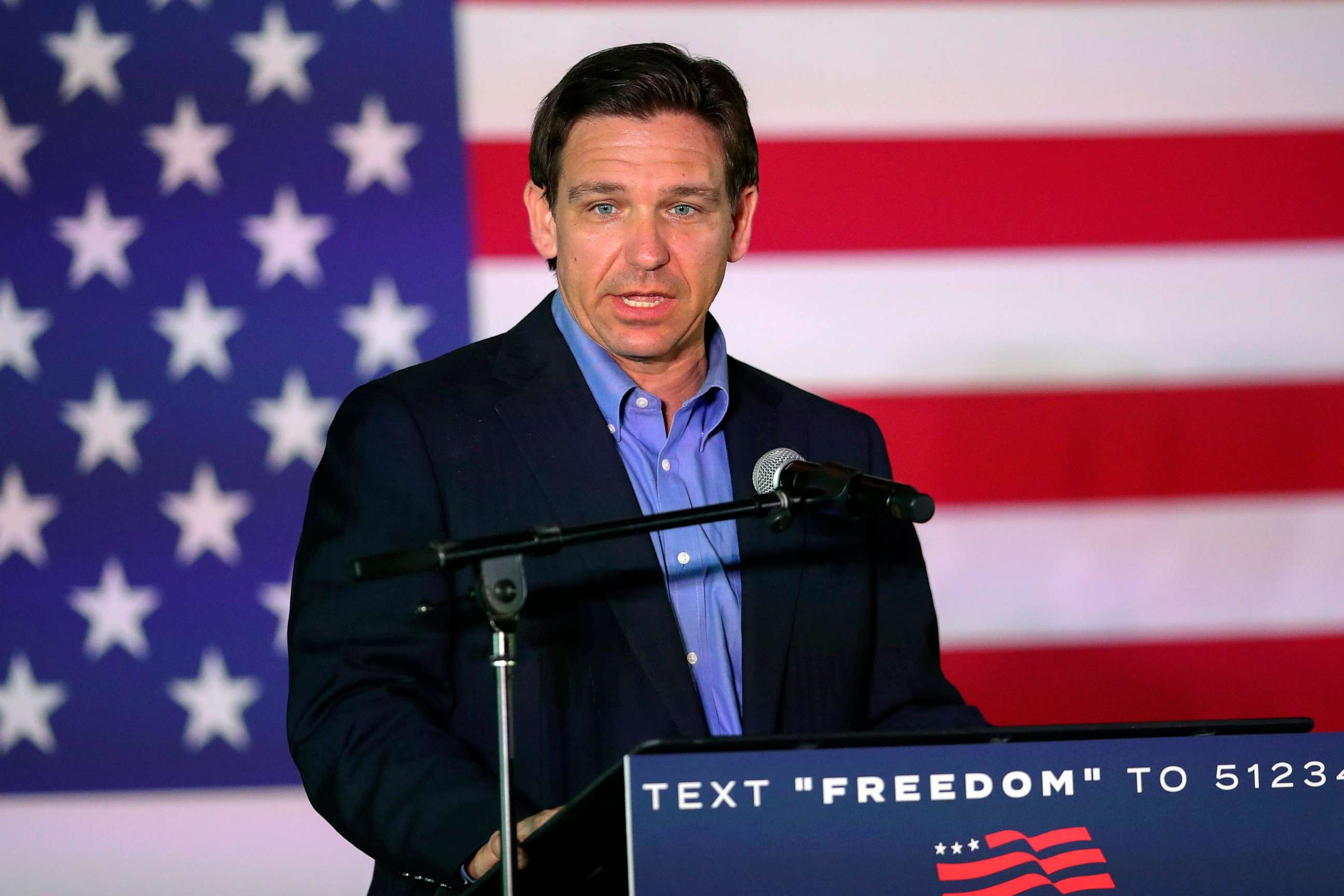 Rep. Jim Jordan, one of Trump's biggest allies on Capitol Hill, sent a letter to Attorney General Merrick Garland Friday requesting more documents related to the Mar-a-Lago search.
"The indictment creates, at the minimum, a serious appearance of a double standard and a miscarriage of justice…" Jordan wrote, calling the indictment "politically motivated prosecution."
Others, like House Majority Whip Steve Scalise and Rep. J.D. Vance, have repeated Trump's claims that this is an effort to keep him out of the White House.
"Joe Biden is weaponizing his Department of Justice against his own political rival," Scalise said.
Congressional Republicans have long criticized the Department of Justice, and one of their first actions upon taking back majority control of the House was to establish a select subcommittee to investigate the "weaponization" of the federal government.
President Joe Biden, hours before news broke of Trump's indictment, said Americans should trust the Department of Justice in light of attacks on it from Trump and others.
"Because you notice, I have never once, not one single time suggested to the Justice Department what they should do or not do relative to bringing a charge or not bringing a charge. I'm honest," Biden said.
Double standard?
Many Republicans were quick to highlight that Trump is not the only person being investigated for having classified documents in his possession.
"Joe Biden kept classified documents for decades," McCarthy said.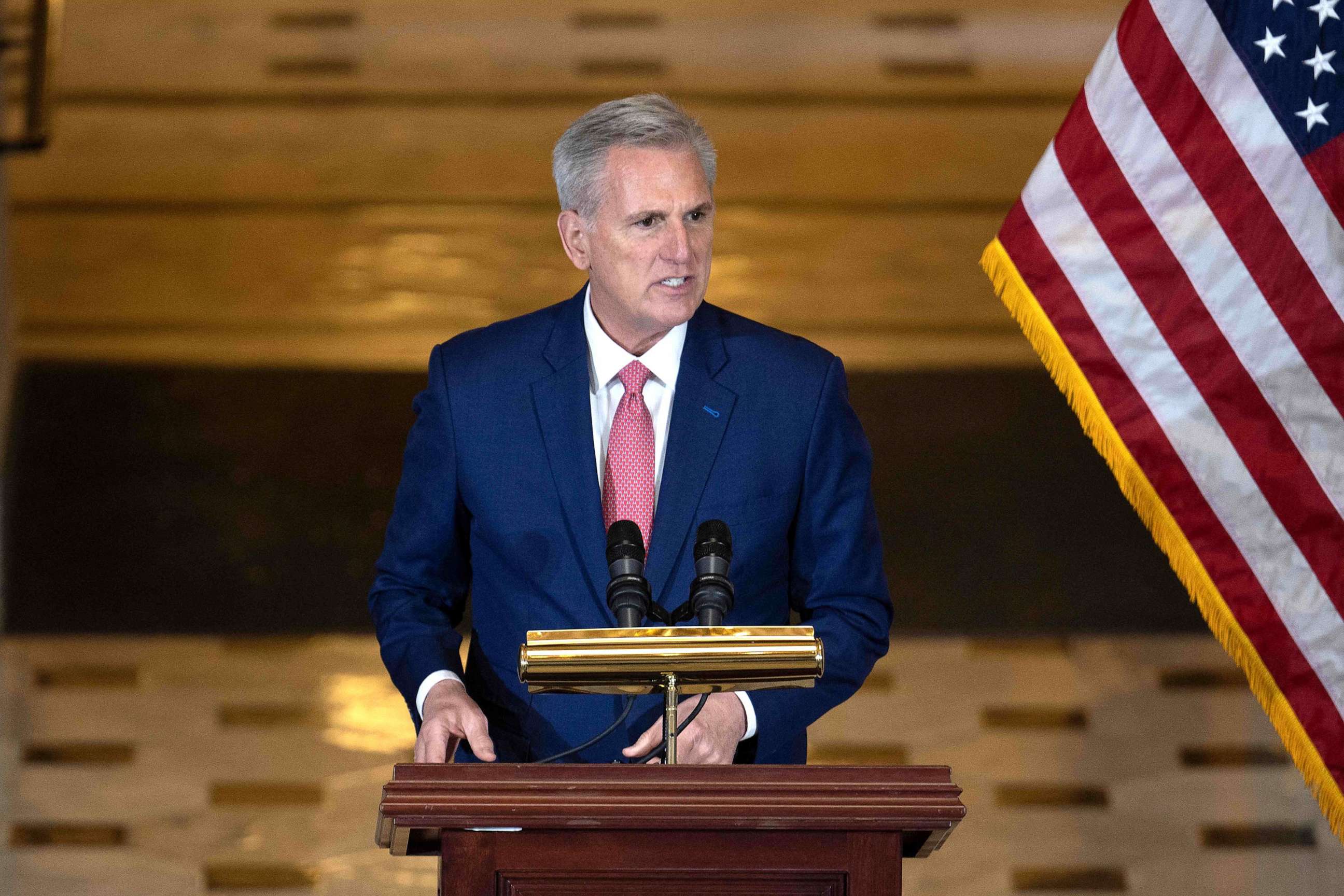 "The handling of classified materials of the United States is a serious matter," Pence, who also had documents at his home but has been cleared in a DOJ investigation, said Friday. "That's why after repeated discovery of classified materials in the personal residence of President Biden dating all the way back to his days as vice president.
A special counsel has been separately investigating documents found at Biden's home and his office.
Experts have noted the apparent differences in Trump and Biden cases, including how each responded to law enforcement and their intent in possessing the documents.
The Republicans speaking out against Trump
While a significant portion of prominent GOP figures are backing Trump, some are pointing to this second indictment as
"While Donald Trump is entitled to the presumption of innocence, the ongoing criminal proceedings will be a major distraction. This reaffirms the need for Donald Trump to respect the office and end his campaign," said Republican presidential candidate Asa Hutchinson.
Sen. Mitt Romney, R-Utah, said in a statement Friday that Trump "brought these charges upon himself by not only taking classified documents, but by refusing to simply return them when given numerous opportunities to do so."
"These allegations are serious and if proven, would be consistent with his other actions offensive to the national interest, such as withholding defensive weapons from Ukraine for political reasons and failing to defend the Capitol from violent attack and insurrection," Romney said.