Who is special counsel Robert Hur, the Trump appointee overseeing DOJ's Biden probe?
Robert Hur is a former U.S. Attorney for the District of Maryland.
Attorney General Merrick Garland has appointed former U.S. Attorney for the District of Maryland Robert Hur to oversee the Department of Justice's investigation into President Joe Biden's handling of classified documents.
Garland signed an order appointing Hur to serve as special counsel on Thursday, as the White House revealed that more classified documents had been found at Biden's Wilmington home, in addition to those discovered at his personal office in Washington, D.C.
"I am confident that Mr. Hur will carry out his responsibility in an even-handed and urgent manner and in accordance with the highest traditions of this department," Garland said.
Hur, who currently is a litigation partner at Washington, D.C., law firm Gibson, Dunn & Crutcher, said he plans to "conduct the assigned investigation with fair, impartial, and dispassionate judgment."
"I intend to follow the facts swiftly and thoroughly, without fear or favor, and will honor the trust placed in me to perform this service," he said in a statement.
Prior to joining the firm, Hur oversaw one of the largest U.S. Attorney's offices in the nation as the chief federal law enforcement officer in Maryland from 2018 to 2021. He was appointed by former President Donald Trump and unanimously confirmed by the U.S. Senate to the role.
The move marked a return to the office; Hur was an assistant U.S. attorney in the District of Maryland from 2007 to 2014, during which he received the Attorney General's Distinguished Service Award for "superior performance and excellence as a lawyer," according to the DOJ.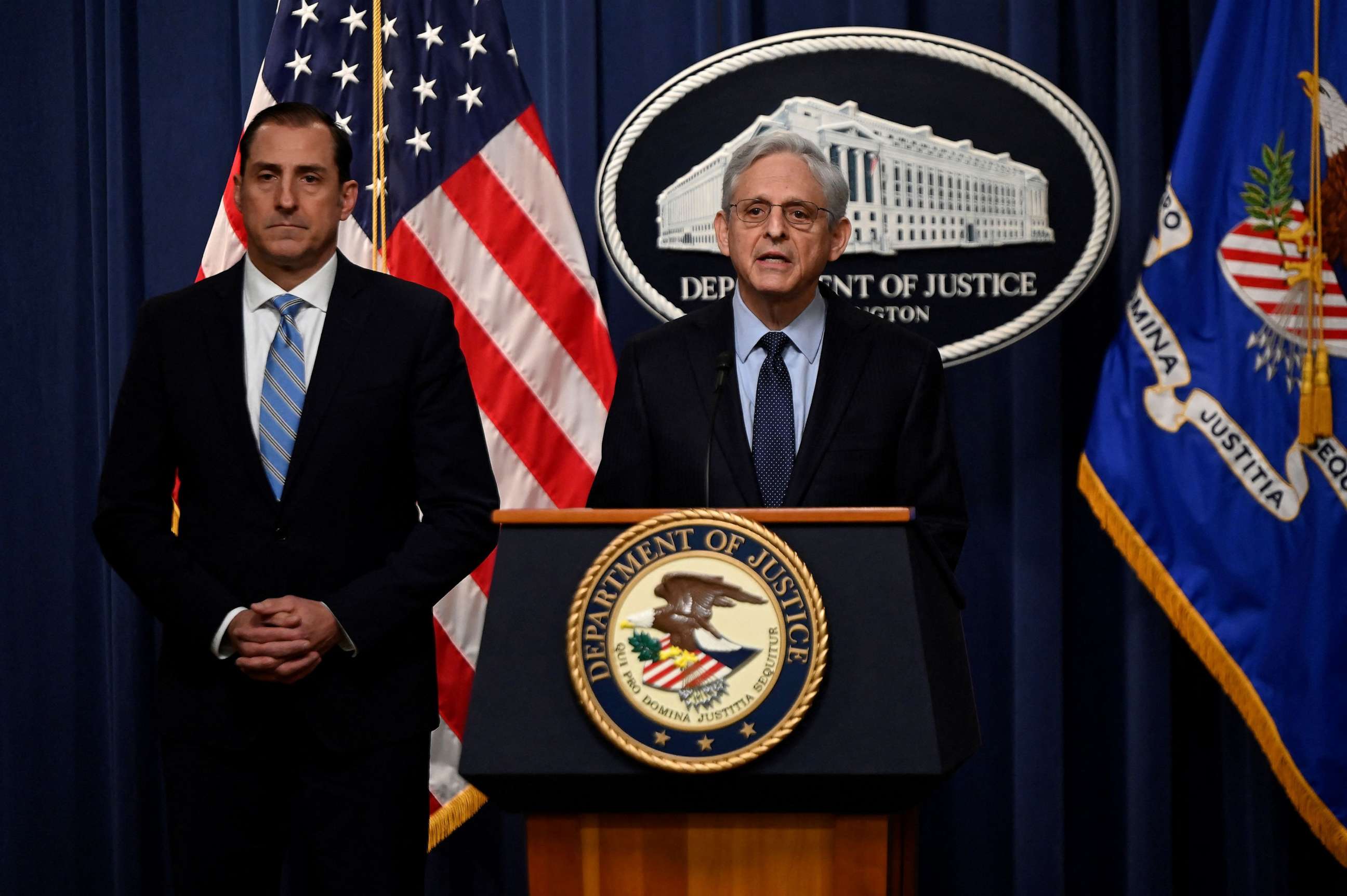 Hur briefly worked in a senior leadership position for the Department of Justice from 2017 to 2018, until his U.S. attorney appointment. As the principal associate deputy attorney general, he was the principal counselor to Deputy Attorney General Rod Rosenstein and served as the point person coordinating with special counsel Robert Mueller's office in the investigation of Russian interference in the 2016 presidential campaign.
Rosenstein later recommended Hur to take his former position leading the U.S. Attorney's Office in Maryland.
"I think the most important thing to know about Rob Hur is he understands the need to ignore politics and focus on what matters in the Department of Justice and that is you make decisions based upon the facts, the law and the applicable Department of Justice policies. And Rob knows he's gonna come in for a lot of criticism from both sides, but he understands you need to ignore that and do the right thing," Rosenstein said in a statement following Hur's appointment as special counsel.
Hur also served as special assistant and later counsel to Christopher Wray, then-Assistant Attorney General in charge of the Justice Department's Criminal Division, prior to his work as an assistant U.S. attorney in the District of Maryland.
Hur began his legal career as a law clerk for Chief Justice William Rehnquist and Judge Alex Kozinski of the U.S. Court of Appeals for the Ninth Circuit. He received his bachelor's degree from Harvard College and law degree from Stanford Law School.
Hur's appointment as special counsel follows that of Jack Smith, a longtime federal prosecutor and former head of the Justice Department's public integrity section, who is overseeing the DOJ's investigation into former President Donald Trump's handling of classified materials after leaving office.
ABC News Alexander Mallin contributed to this report.