Roy Moore accuser: I got him banned from the mall
Eight women have accused Moore of sexual misconduct.
November 16, 2017, 12:16 PM
— -- An Alabama woman who has accused Republican U.S. Senate candidate Roy Moore of sexually harassing her in the late 1970s said he was banned from the mall where she worked after she complained about his repeated, unwanted advances toward her.
"I went to my manager and talked to him about it and asked him, basically, what could be done," Becky Gray told ABC News late Wednesday night. "Later on, he…came back through my department and told me that [Moore] had been banned from the mall."
Gray said she has grown increasingly frustrated with critics who continue to question the veracity of numerous women's claims of being sexually harassed four decades ago by the embattled former Alabama chief justice.
"It also upsets me where I read where a person says, 'Well, why didn't they come forward 40 years ago?'" Gray said.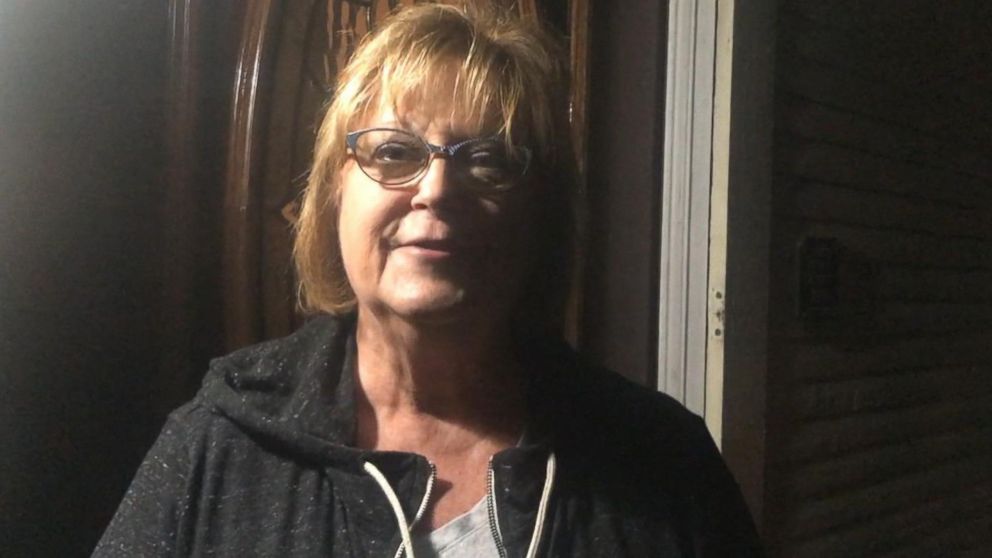 She went on, "These women have no reason to lie about their sexual encounters… so I just don't understand people that don't believe that it's true. There's a lot of shame to this, and for those women who did have sexual encounters with Moore, I commend them for coming out - I really do. It's about time."
Moore has emphatically denied ever sexually harassing women, and is not currently facing any criminal charges. He has not addressed Gray's allegations.
In an interview with MSNBC on Wednesday, Moore's lawyer said because of unrelated litigation, he is familiar with the complaint procedures at the mall. "From what I have been told, [there] has never been a list with Roy Moore banned from being at the mall," he added.
Moore and his attorney have challenged claims by another accuser, Beverly Young Nelson, that he sexually harassed her when she was 16 years old. The upcoming Dec. 12 special election to replace former Alabama Senator Jeff Sessions, who was appointed attorney general by President Donald Trump, is key to Senate Republicans. If Moore's Democratic challenger Doug Jones wins the election, it would narrow Republicans' majority from 52-48 to 51-49, and threaten to derail the GOP's legislative agenda. Senate Republicans have repeatedly called in recent days for Moore to withdraw his candidacy - a request he has vehemently rejected.
Gray said she was in her early 20s and working at a department store in the Gadsden Mall when Moore took a "creepy" interest in her. She said that she doesn't recall the specifics of their interactions, but "I just remember he asked me out [and] I told him that I was in a relationship, because basically to me he was kind of creepy."
"I mean, you've got to understand - when you're that age, somebody in their 30s might as well have been 40 or 50 - to me anyway," she said.
Gray said Moore was undeterred by her rejection.
"He'd come back through [the department store] and if I was working, he would stop by and chit chat and that sort of thing, and it just kind of got creepy to me," she claimed.
Gray said she found it strange that a grown man was hanging around the mall on weekend nights.
"Every Friday and Saturday night, he was down at the mall. Nobody his age is at the mall! You know, parents are dropping off their 12 year olds and 13 year olds, 14 year olds. I mean, come on, I just thought that was really creepy even way back then," she said.
Gray told ABC News she shared her stories about Moore with co-workers and family members over the years, but didn't come forward publicly until The Washington Post first reported earlier this month the allegations against Moore from other alleged victims.
"I [have] repeated this story...many times. People who know me know what I've always said about him, and that he was not Christian, and that he was a pervert," she said.
She said she is heartened that other accusers have come forward – even after all these years.
"You've got to think back at the times, really, and how you were taught not to, you know - I mean, you just didn't believe children when they come out and said anything. You didn't come forth [to say] that you had been abused," she said.