Andrew Giuliani, the son of close Trump ally and embattled former New York City Mayor Rudy Giuliani, has jumped into the race for governor of New York.
He held a press conference Tuesday afternoon after launching a campaign video hours earlier.
"It's time for change. Like my parents before me, New York is in my blood. I've been raised from New York. I know who we are, what we can be and where we need to go," he said in a video launching his campaign. "It's time to stand and honor the great heroes of New York. The greatest chapters of New York are yet to be written. And as your governor, let's write the greatest comeback story ever. It's time to bring back New York."
ABC News previously reported that Giuliani was "strongly considering" a bid to run against three-time incumbent Gov. Andrew Cuomo, a Democrat, and that he was meeting with Republican leaders across the state.
"We can make New York, truly, the beacon of hope in the world," he said at a press conference Tuesday afternoon. "I look forward to going across the state, and showing New Yorkers exactly why and how I am qualified for this. But the truth is, I have a vision, and I know that I can get this done."
Rep. Lee Zeldin and Rob Astorino, who was the GOP's nominee for the office in 2014, are the other Republicans in the race to replace Cuomo, although Cuomo hasn't officially announced his intent to seek a fourth term.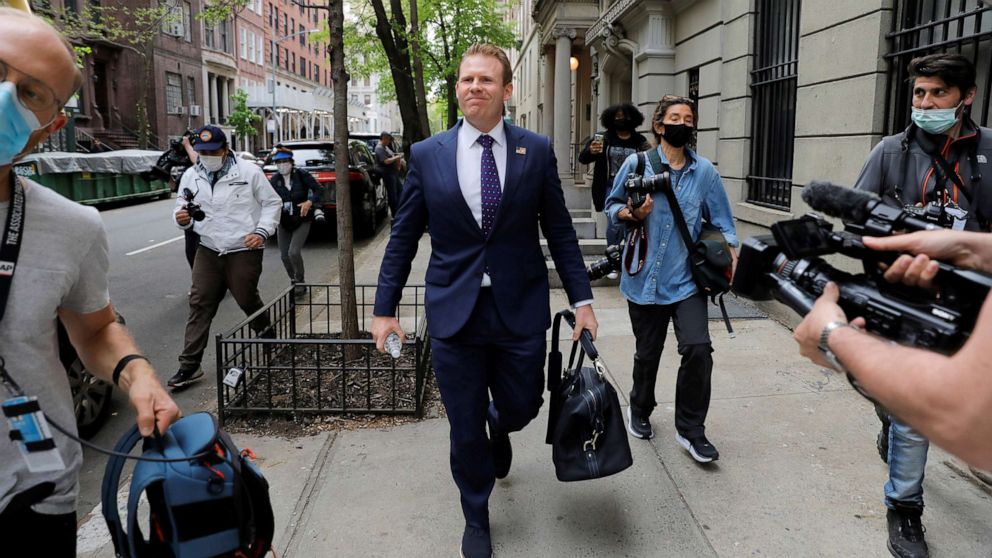 "I'm a politician out of the womb. It's in my DNA," Giuliani told the New York Post. "Giuliani vs. Cuomo. Holy smokes. It's Muhammad Ali vs. Joe Frazier. We can sell tickets at Madison Square Garden."
Rudy Giuliani served as former President Donald Trump's personal attorney. Andrew Giuliani, who served as Trump's special assistant in the White House, said Tuesday at a press conference that he'd spoken to Trump about running.
"I'm not gonna run away from my past, I worked for years in the White House for President Trump. I'll say that right now I'm not running from and I'm not hiding from it. I'm very proud of many of the policies that we were able to accomplish," Andrew Giuliani said during Tuesday's press conference, adding that he and Trump "just had a great conversation last night and this morning. He has been very, very important in terms of the strategy of all this."
Ahead of the 2008 election, Andrew Giuliani, who was 21 at the time, told The New York Times he and his father were trying to reconcile their relationship after not speaking "for a decent amount of time." He said Tuesday that his father was playing a role in his campaign so far.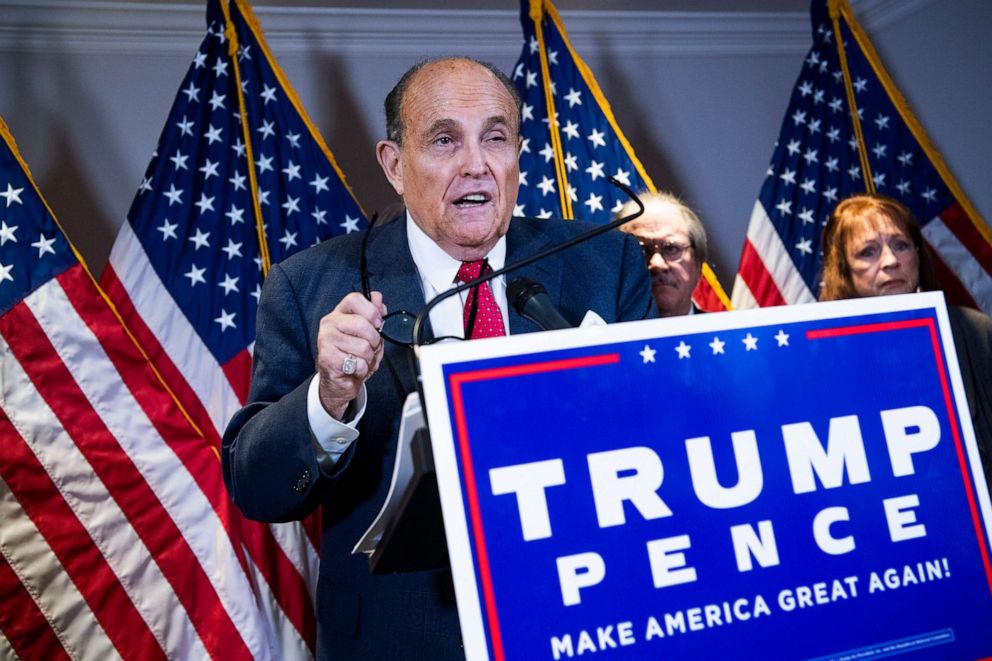 "We had a long conversation last night throughout this entire process. We've had great conversations and really I've gotten a lot of experience from him," he said at the press conference. "What I can tell you is, there's no more effective playbook than the Giuliani playbook and we will be implementing the Giuliani playbook to make sure that we continue to turn around New York state."
The elder Giuliani is currently under investigation after federal investigators executed search warrants on his Manhattan home and office. The warrant cited Giuliani's work on matters related to Ukraine and his business dealings with two indicted Soviet-born associates.
ABC News' John Santucci contributed reporting.