Embattled New York Republican Rep. George Santos launched his reelection bid Monday despite being mired in scandals over false claims about his background and questions about his campaign finances.
In a press release announcing his 2024 reelection bid, Santos made no mention of the various investigations into the scandals, instead casting himself as a fighter for his Long Island constituents.
"As a first-generation American, I am no stranger to the issues affecting my district," he said, saying he'd tackle immigration, the cost of living, crime and other policy issues.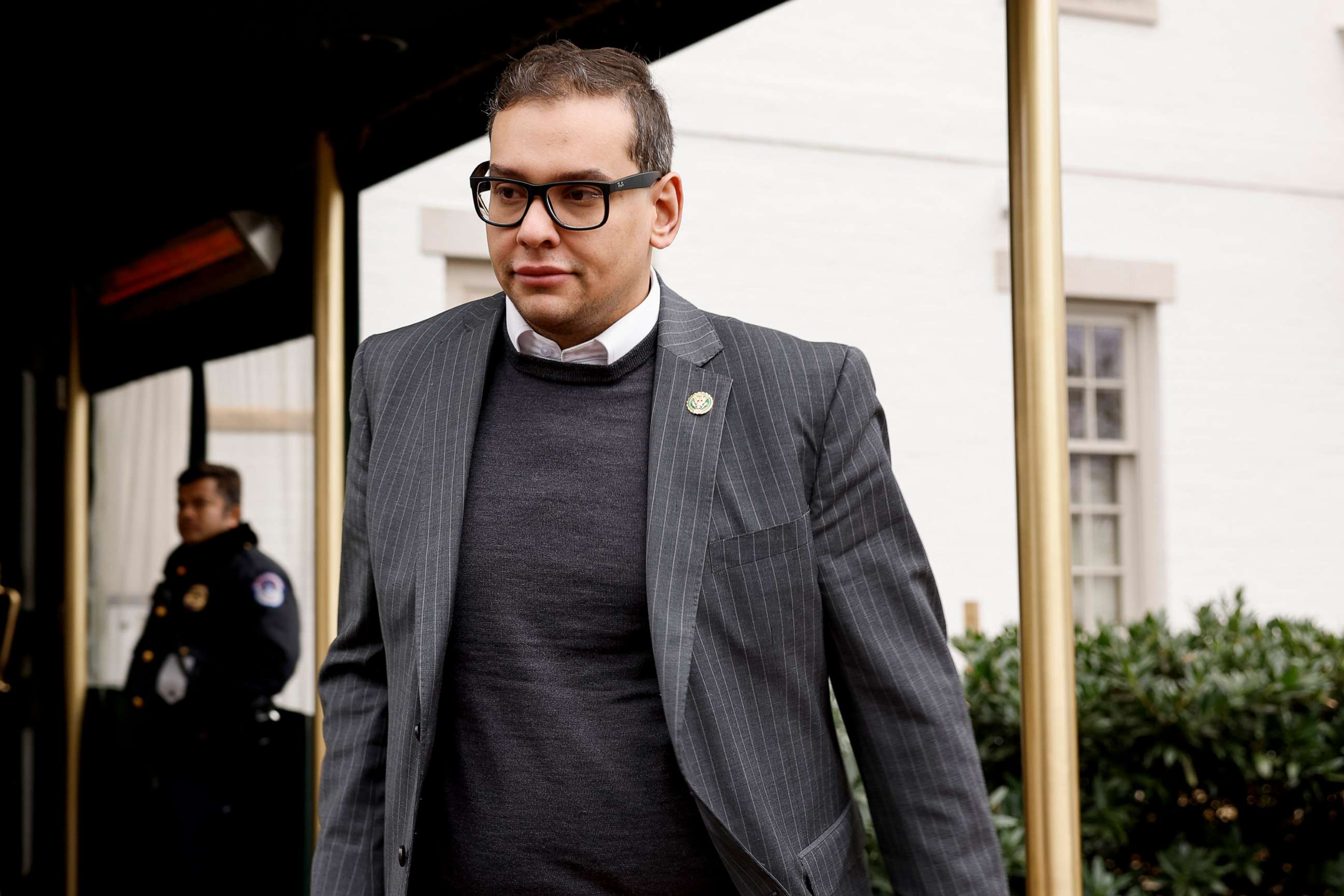 "Since the Left is pushing radical agendas, the economy is struggling, and Washington is incapable of solving anything, we need a fighter who knows the district and can serve the people fearlessly, and independent of local or national party influence. Good isn't good enough, and I'm not shy about doing what it takes to get the job done. I'm proud to announce my candidacy to run for re-election and continue to serve the people of NY-3," he added.
Santos first burst onto the scene in 2022 after winning a Long Island seat that, along with other Republican House flips, helped deliver the chamber to the GOP.
After the election, however, reports surfaced revealing that Santos lied about several parts of his biography, including his education, past employment, religious affiliation and even claims that his mother was killed during the Sept. 11, 2001, terrorist attacks.
Later, Santos was accused of swindling a homeless veteran out of money to save his dying dog and faced questions over how he financed his campaign, a claim he denied.
The House Ethics Committee is investigating Santos' 2022 campaign finances, and the Federal Election Commission also is reportedly conducting its own probe.
Santos has said he will comply "100%" with the House Ethics Committee, which is probing numerous allegations against the freshman Republican.
The Securities and Exchange Commission also reportedly interviewed two people about Santos' role in a firm that shut down in 2021.
Prosecutors with the U.S. Attorney's Office for the Eastern District of New York were also looking into Santos, sources told ABC News in December. It's not clear precisely what they were investigating, though the man whose dog died did publicly say members of the office had reached out to him.
"I am not a criminal," Santos said in December.
The litany of controversies led local Republicans to cut ties with Santos. Republican House members from nearby districts said Santos should resign, as did the Nassau County GOP.
"Today, on behalf of the Nassau County Republican Committee, I'm calling for his immediate resignation," party chairman Joseph Cairo said at a news conference in January, accusing Santos campaign of being founded on "deceit, lies and fabrication."
On Monday, Cairo said, "The Nassau County Republican Committee is focused on the future, and George Santos has no place in upcoming Nassau GOP campaigns. We will not nominate George Santos for re-election to Congress or for any other office. The serial liar has disgraced the House of Representatives and has deceived the public."
Animosity among his congressional colleagues ran so deep that they unveiled a bill, seemingly targeted at Santos, that would prevent House members "from receiving compensation for biographies, media appearances, or expressive or creative works" if they have been convicted of financial offenses or campaign finance fraud.
Beyond the scandals, Santos would also appear to have an uphill climb to retain his seat either in a primary or general election.
It is expected that Santos would face a GOP challenger, and even if he makes it through the primary, he would end up facing off against a Democrat in a typically blue district with a woefully depleted bank account.
New campaign finance disclosures show that Santos' campaign raised just $254 from a New York based individual named Sacha Basin and a little more than $5,000 in unitemized small-dollar contributions. However, he spent over $8,000 returning past contributions, and ended March with barely over $25,000.
William O'Reilly, a New York GOP strategist who advised now-Rep. Mike Lawler's, R-N.Y., successful 2022 campaign in suburban New York, said Santos has a "0.0% chance" of winning reelection.
"Santos has a wicked case of political cooties, and virtually no one on the right side of the aisle will lift a finger for him," O'Reilly said. "This is a vanity announcement; there's no chance that Mr. Santos will be elected to another term."
ABC News' Hannah Demissie contributed to this report.