Santos denies new allegation he organized 2017 credit card skimming operation
Gustavo Ribeiro Trelha made the claim in a sworn statement to authorities.
Rep. George Santos on Friday denied a new allegation from Gustavo Ribeiro Trelha that he was behind a credit card skimming operation that resulted in fraud charges for Trelha back in 2017.
Politico first reported Thursday that Trelha, who was convicted and deported to Brazil, sent a sworn statement to federal authorities this week accusing the New York Republican of organizing the operation in Seattle, Washington. The U.S. Secret Service confirmed to ABC News it received a letter from Trelha that is identical to the one published by Politico and that it is being reviewed.
"I was an asset in helping take down a ring of criminals in 2016 who fell on my lap," Santos claimed in response to the allegation. He told reporters on Friday he "instantly started working with Seattle PD" and cooperated with the FBI and Secret Service.
"I did exactly as I was instructed at the time by law enforcement," Santos said. He added, "I'm innocent. Never did anything of criminal activity."
The embattled congressman, who admitted to fabricating parts of his biography and has been challenged on many other aspects of his purported background, is facing multiple investigations from prosecutors and Congress. He's denied any criminal wrongdoing.
ABC News previously reported that Santos was interviewed by the U.S. Secret Service in 2017 as part of the ATM fraud investigation that targeted Trelha, sources familiar with the case said.
According to the sources, the case began when police in Seattle spotted Trelha removing a device from a bank ATM known as a card skimmer, a device used to steal cardholders' information. Trelha had been living in a Seattle hotel where authorities subsequently found multiple card-skimming devices, sources said.
The shipping address on the packaging for some of those items was the same address where Santos lived in Florida, the sources said.
In the recent sworn declaration first obtained by Politico, Trelha said Santos provided the equipment and taught him how to use it, and that they split the profits evenly.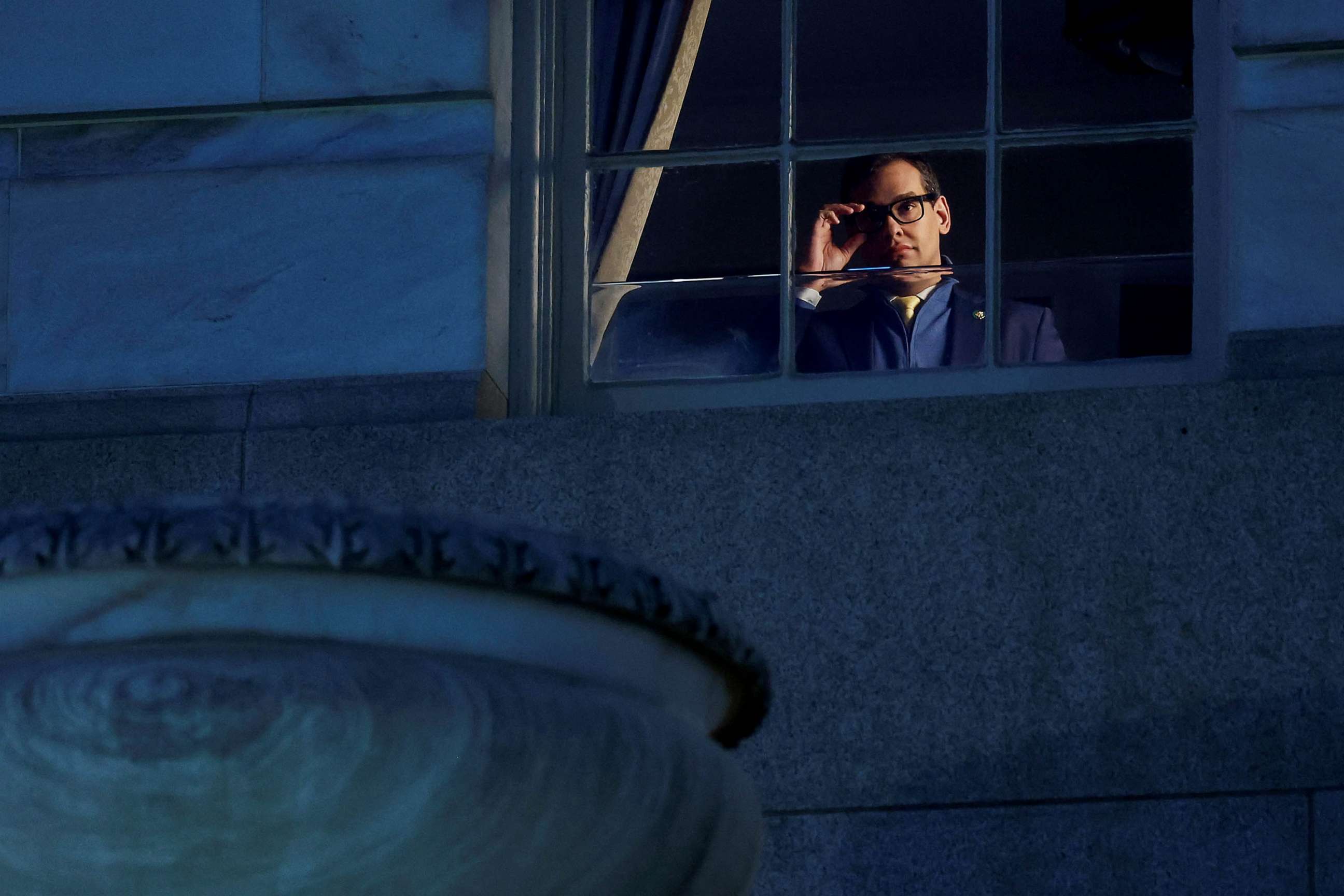 Santos on Friday denied that Trelha was ever his roommate, stating Trelha merely took over Santos' lease when Santos' mother was dying. One of Trelha's roommates then contacted Santos for help when his friend got arrested, Santos said.
"Went down to Seattle ... when I get there, I find out what it is," Santos said, saying that's when he began to cooperate with authorities.
He claimed his cooperation "got everybody arrested and deported" and said he is "adamant" that Trelha lied to the FBI.
Santos told reporters that while there is no guarantee he will not be prosecuted, he is "very confident I can fight this one. It's very easy."