— -- Sen. Chuck Schumer's office says the Senate Democratic Leader was the target of an attempted smear campaign in which someone forged a sexual harassment claim against him and shopped phony court documents to major media outlets.
Schumer's office told ABC News that it has filed a report with the Capitol Police.
The 13-page document, which ABC had obtained from sources, resembles a legal complaint filed by a former Schumer staffer in U.S. District Court for the District of Columbia. It appears to detail alleged incidents of sexual harassment directed at one of his female staffers on Capitol Hill.
During a phone conversation, the former staffer said flatly that she never experienced any misconduct during her time on Schumer's staff and never filed a complaint with the Hill's Office of Compliance.
"The claims in this document are completely false, my signature is forged and even basic facts about me are wrong," the former staffer listed as the plaintiff in the document told ABC News in a statement.
ABC News found no record of a federal court filing under the woman's name in U.S. District Court for Washington, D.C.
"I have contacted law enforcement to determine who is responsible. I parted with Senator Schumer's office on good terms and have nothing but the fondest memories of my time there," she said.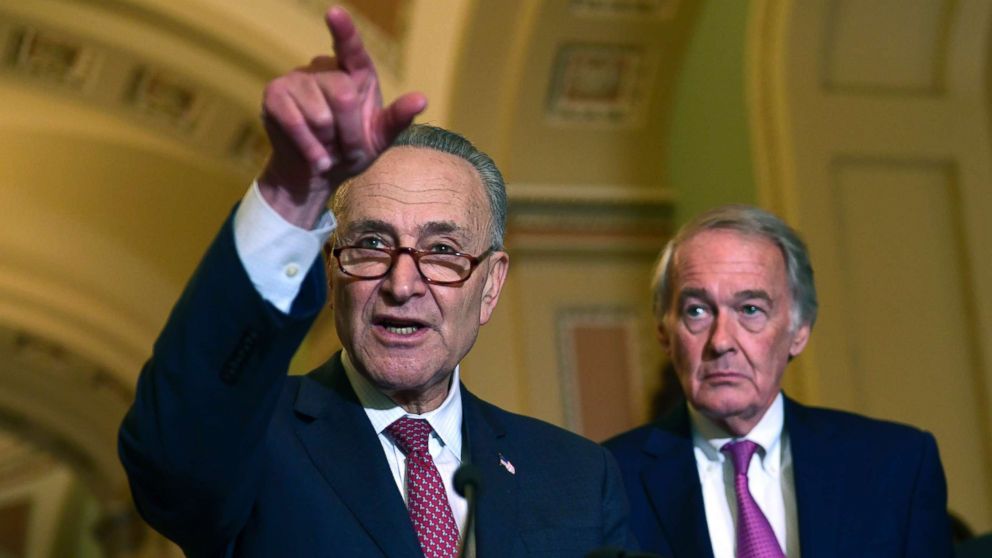 The woman told ABC News she planned to report the matter to police on Tuesday.
A review of the document by ABC News found several unusual formatting and stylistic features. Numbering along the side of the page is not found on Washington, D.C. legal documents, for example. Also, the alleged plaintiff represented herself without a lawyer -- called "pro se" in legal terminology -- but yet the document used language heavy in legalese.
A source close to Schumer also questioned several of the dates associated with the alleged inappropriate behavior in the document. In one case, the claim alleges Schumer was in Washington when in fact he was in New York City on that date; in another instance, it lists an incident that took place in Washington when the senator was in France, the source said.
"The document is a forged document and every allegation is false. We have turned it over to the Capitol Police and asked them to investigate and pursue criminal charges because it is clear the law has been broken," said Schumer communications director Matt House in a statement.
"We believe the individual responsible for forging the document should be prosecuted to the fullest extent of the law to prevent other malicious actors from doing the same."
House said reporters from the Washington Post, CNN, BuzzFeed and others have all inquired about the document.
ABC News' Devin Dwyer contributed to this report.