Sen. John McCain, who was diagnosed with an aggressive form of brain cancer last year, has decided to discontinue treatment, his family said in a statement Friday.
Interested in
John McCain?
Add John McCain as an interest to stay up to date on the latest John McCain news, video, and analysis from ABC News.
Last summer McCain said he had been diagnosed with an aggressive glioblastoma, "and the prognosis was serious," his family said in a statement.
"In the year since, John has surpassed expectations for his survival. But the progress of disease and the inexorable advance of age render their verdict," the McCain family said. "With his usual strength of will, he has now chosen to discontinue medical treatment. Our family is immensely grateful for the support and kindness of all his caregivers over the last year, and for the continuing outpouring of concern and affection from John's many friends and associates, and the many thousands of people who are keeping him in their prayers. God bless and thank you all."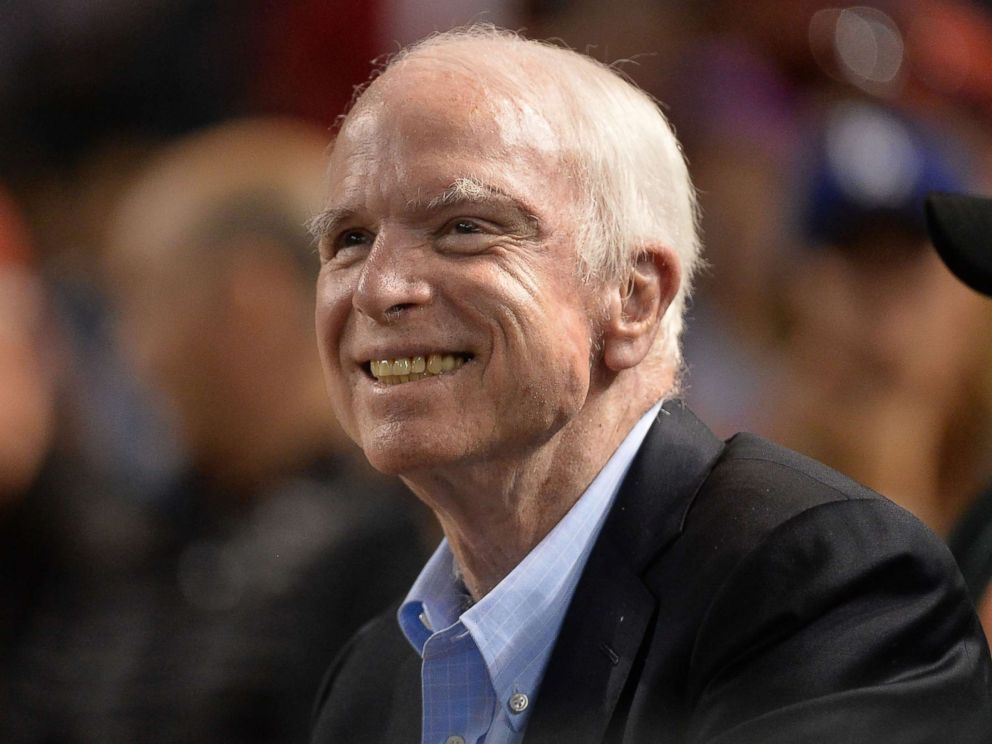 McCain's wife, Cindy, and daughter, Meghan, thanked the teams who took care of him and members of the public who have supported their family.
One of McCain's closest friends in the Senate, Sen. Lindsey Graham of South Carolina, said in a statement that Cindy McCain and their family were providing "abiding love, care, and dedication" for John McCain.
"Cindy remains steadfast and is traveling every step of the way on this difficult journey with John. The love provided by Meghan and the McCain children to their father has been comforting to witness. The entire McCain clan is doing exactly what the McCains have done through generations — rise to the meet the challenge. In addition, John's deeply loyal staff and devoted friends are pouring their hearts out and doing everything they can to make this burden bearable. John's medical care providers represent the best of their profession," Graham said in a statement.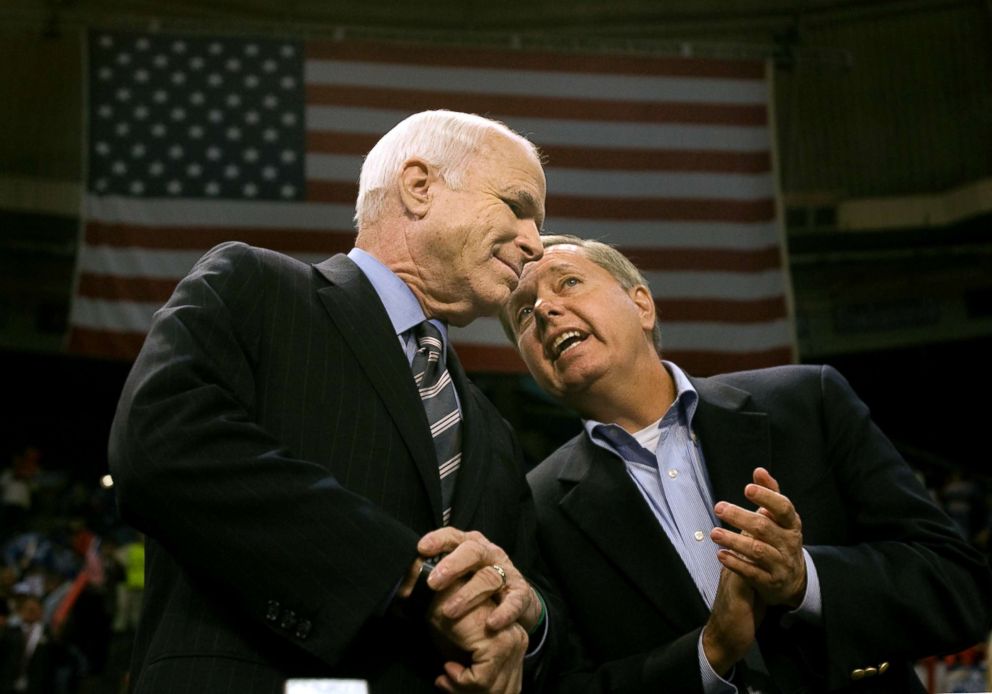 Congressional leaders, members of Congress and lawmakers who worked closely with McCain also posted messages of support on social media.
Very sad to hear this morning's update from the family of our dear friend @SenJohnMcCain. We are so fortunate to call him our friend and colleague. John, Cindy, and the entire McCain family are in our prayers at this incredibly difficult hour.

— Leader McConnell (@SenateMajLdr) August 24, 2018
John McCain personifies service to our country. The whole House is keeping John and his family in our prayers during this time.

— Paul Ryan (@SpeakerRyan) August 24, 2018
John McCain's life has been one of service and sacrifice. His strength and resolve enabled him to endure 5.5 years as a prisoner of war, and to continue to serve his country for decades.

— Martha McSally (@RepMcSally) August 24, 2018
No man this century better exemplifies honor, patriotism, service,
sacrifice, and country first than Senator John McCain. His heroism
inspires, his life shapes our character. I am blessed and humbled by
our friendship.

— Mitt Romney (@MittRomney) August 24, 2018
Prayers for @SenJohnMcCain and his family at this most trying time ???? May comfort and peace envelope them. May my friend sense appreciation for his inspiration to serve something greater than self ???????? - Sarah Palin pic.twitter.com/5KbI3IpUel

— Sarah Palin (@SarahPalinUSA) August 24, 2018
ABC News' Ali Rogin contributed to this report.