Michael Cohen's relationship with the Swiss drug company Novartis was more extensive than the company previously disclosed, as shown in newly uncovered emails exchanged by President Donald Trump's former lawyer and the company's former top executive.
In a report released by Senate Democrats on Friday morning blasting Cohen for "selling access" to the White House, senate investigators revealed that they have obtained dozens of emails between Cohen and former Novartis CEO Joseph Jimenez. These communications, shared exclusively with ABC News, shed new light on the services Cohen provided through Essential Consultants LLC, a shell company he formed shortly before Election Day.
Novartis paid $1.2 million to Essential Consultants, the same company Cohen used to make payments to the adult film star known as Stormy Daniels to keep quiet about her allegations of an affair with Trump.
In one exchange, Democrats say Cohen appeared to discuss drug pricing proposals with Jimenez after meetings between the administration and the pharmaceutical industry. In another, he appeared to encourage Novartis to consider investing in a pharmaceutical company tied to a firm linked to a Russian billionaire that Cohen also represented.
"What he was selling was a line of access to the Trump administration," said Sen. Ron Wyden, one of the Democrats who released the report, a copy of which can be read below. "That would be how I would characterize it."
Lanny Davis, an attorney for Cohen, disputed the conclusions drawn by Senate Democrats, saying Trump's former personal attorney never lobbied the administration or Congress for Novartis.
"Mr. Cohen, who never introduced anyone from Novartis to anyone in the administration or Congress, did not 'sell access.' As a consultant, he provided strategic advice to his client," Davis said.
In an early version of their agreement, Novartis specifically asked Cohen to "provide access to key policymakers in the US Government" under the contract's scope of work. Cohen deleted that reference, replacing it in the final version of the contract with an offer "to provide consulting and advisory services."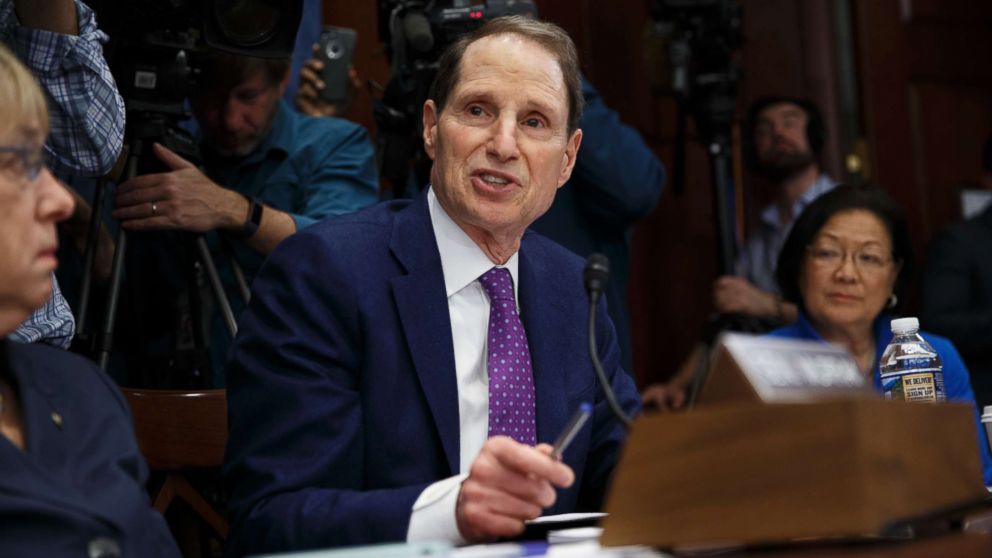 Wyden told ABC News he believes Cohen's intentions were clear, but said many questions remain and he and his colleagues will continue to investigate.
"What troubles me is that it sure looks like what Novartis got out of this deal was a direct line of access to the White House for their priorities," Wyden said. "We still don't know the kind of White House access Cohen was granting to undisclosed clients, or whether Cohen served as a foreign agent."
Following the release of the report, a spokesperson for Novartis provided a statement to ABC News acknowledging those additional communications but disputing the conclusions drawn from them. Novartis executives "never asked Mr. Cohen to perform any services on our behalf after March 1, nor did he perform any," a spokesperson said.
"We disagree with the report's conclusion that we issued a misleading public statement regarding the extent of our engagement with Mr. Cohen," the spokesperson said. "As we have already acknowledged, Novartis made a mistake in entering into the contract with Michael Cohen. And in hindsight – and certainly knowing everything we know now – we should have tried to terminate the contract with Mr. Cohen regardless of our views at the time of its legal enforceability."
Novartis provided the documents to the Senate voluntarily, while Wyden said other clients of Cohen's consulting company, including AT&T, have declined Senate requests to provide their records of communications with Essential Consultants.
The White House and the president's personal attorneys declined to comment. Representatives for Jimenez, the former CEO, did not respond to a request for comment.
In a letter to employees in May after news of the agreement with Cohen became public, current Novartis CEO Vasant Narasimhan wrote that the company "made a mistake" in working with the longtime Trump insider but maintained that its contact with Cohen was brief and inconsequential.
Executives held only a single meeting with Cohen, the company said, before they realized the relationship would prove unhelpful and lamented that they were obligated under their contract to pay out the $1.2 million in fees they owed him. Cohen never lobbied the administration on behalf of Novartis, former CEO Jimenez told Bloomberg and Forbes, and he never provided access to the Trump administration.
"Michael Cohen was somebody who was introduced to us, and he was unknown to us, but he was said to be somebody who could help," Jimenez said in May. "After my team met with him individually, it was clear that he oversold his abilities."
The newly disclosed emails show Cohen had multiple contacts with Jimenez on substantive matters, including federal drug pricing policy, over the course of six months.
In June 2017, Jimenez, replying to a request from Cohen, sent an email containing a six-point plan for the Trump administration entitled "Drug Pricing Cost Initiatives. In their response to the senators, Novartis said Cohen told Jimenez at the time that a "friend with experience in the pharmaceutical industry" was preparing ideas for a discussion with Trump administration officials.
Cohen responded that "the information you provided was a great beginning. I am expecting to receive in a few days their version and will scan to you under privileged and confidential communication."
Novartis wrote in their letter to the Senate that Cohen "never told Mr. Jimenez the name of his friend or any other person his friend was working with." Novartis also said the discussion of drug policy was not part of their consulting agreement, but rather a discussion held as "a courtesy."
Democrats claim several of those points were similar to proposals included in a report Trump released in May 2018 outlining the administration's priorities on addressing the cost of prescription drugs, but it is unclear whether they were drawn from the company's six-point plan -- a list including cost-lowering initiatives Novartis and other pharmaceutical companies had advocated for publicly.
According to Bryson Morgan, a Washington attorney who served as Investigative Counsel at the U.S. House of Representatives Office of Congressional Ethics, if Cohen made contact with President Trump or other federal officials, he would have been required to register as a lobbyist.
"That's lobbying," he said. "It's the public's right to know who is trying to influence the government, and through what means, and for what compensation. It's an important mechanism for the public being able to hold their public officials accountable."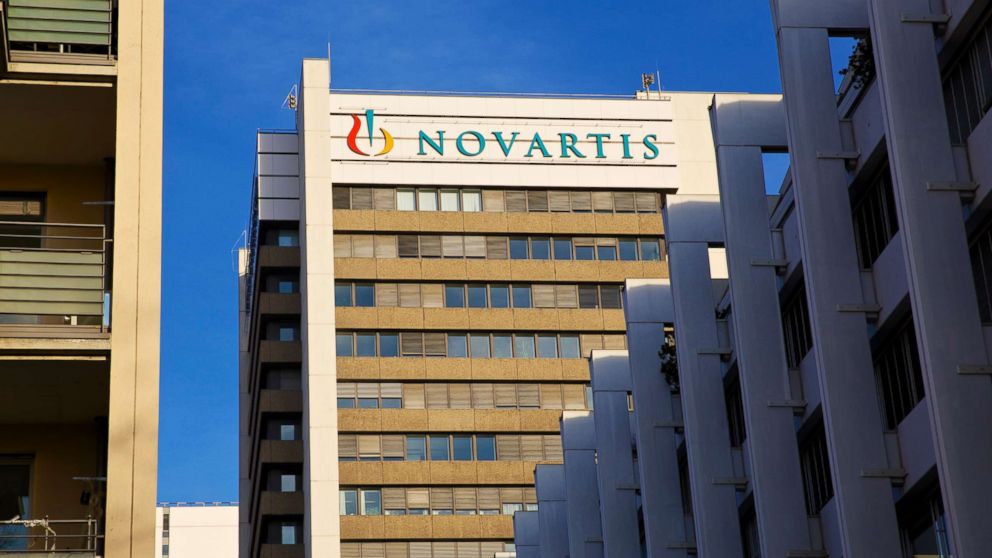 It is unclear whether the Novartis arrangement has any connection to ongoing investigations into Cohen's business activities or Special Counsel Robert Mueller's ongoing investigation of Russian meddling in the 2016 election.
Novartis was contacted by Mueller's team in November of 2017 about its agreement with Essential Consultants. In addition to contacts about drug pricing, Cohen also communicated with Novartis about an autism drug being developed by Yamo Pharmaceuticals, a company linked to investment firm Columbus Nova, which had also signed him to a hefty consulting contract.
Columbus Nova is run by Andrew Intrater, an American businessman whose cousin, Viktor Vekselberg, is a Russian billionaire with close ties to Russian president Vladimir Putin. Vekselberg was recently sanctioned by the U.S. Treasury alongside his company Renova Group.
Intrater is a minority investor in Hoffman Technologies LLC, the controlling shareholder of Yamo Pharmaceuticals, the company revealed in a letter to Democrats.
"Mr. lntrater appraised Mr. Cohen of the Varno project and asked him if he knew anyone who would be interested in partnering with the company, advocacy groups and/or attract pharmaceutical industry partners," the company wrote.
A spokesman for Columbus Nova has not responded to a request for comment.
Late last year, Vekselberg was stopped at a New York airport by federal agents working for Mueller and questioned, according to the New York Times. The Times also reported that Intrater was separately interviewed by the special counsel.
Last month, ABC News reported that guest lists show Vekselberg and Intrater attended the "Candlelight Dinner" in Washington's Union Station on the eve of Trump's inauguration, a perk for major contributors to the Presidential Inaugural Committee.
According to a source familiar with the arrangements, they were seated at the dinner next to Michael Cohen and his family.