Why would senators not be given access to the Biden and Trump classified documents?
Officials aren't commenting, but experts maintain that it's a delicate process.
Blistering criticism this week from Democrats and Republicans on the Senate Intelligence Committee -- that the administration is "stonewalling" their efforts to review classified materials -- has highlighted a new question in the documents cases related to Joe Biden and Donald Trump:
Why aren't the senators being given access to the sensitive materials, and how does that process normally work?
In the last six months, federal authorities have taken possession of classified documents at both Biden and Trump's homes and said the men retained the records after they left office (in Biden's case, from his time as a vice president and senator).
The Department of Justice has since appointed special counsels to investigate both matters.
"There's no reason why Congress cannot review these documents in a secure, classified setting so we can make an assessment about what damage it may have caused to national security," Arkansas Republican Tom Cotton, a member of the Senate Intelligence Committee, said Wednesday after a two-hour briefing with Director of National Intelligence Avril Haines.
Multiple senators left that briefing demanding to see the documents in both cases.
"It is our responsibility to make sure that we, in our role as intelligence oversight, know if there's been any intelligence compromise," Chairman Mark Warner, D-Va., said.
The Office of the Director of National Intelligence declined to comment in response to that criticism.
Separately, an intelligence official told ABC News that the Justice Department and its special counsels are in charge of access to these documents. The administration isn't sharing the documents with senators due to concerns about any potential for interference with the investigations, the official said.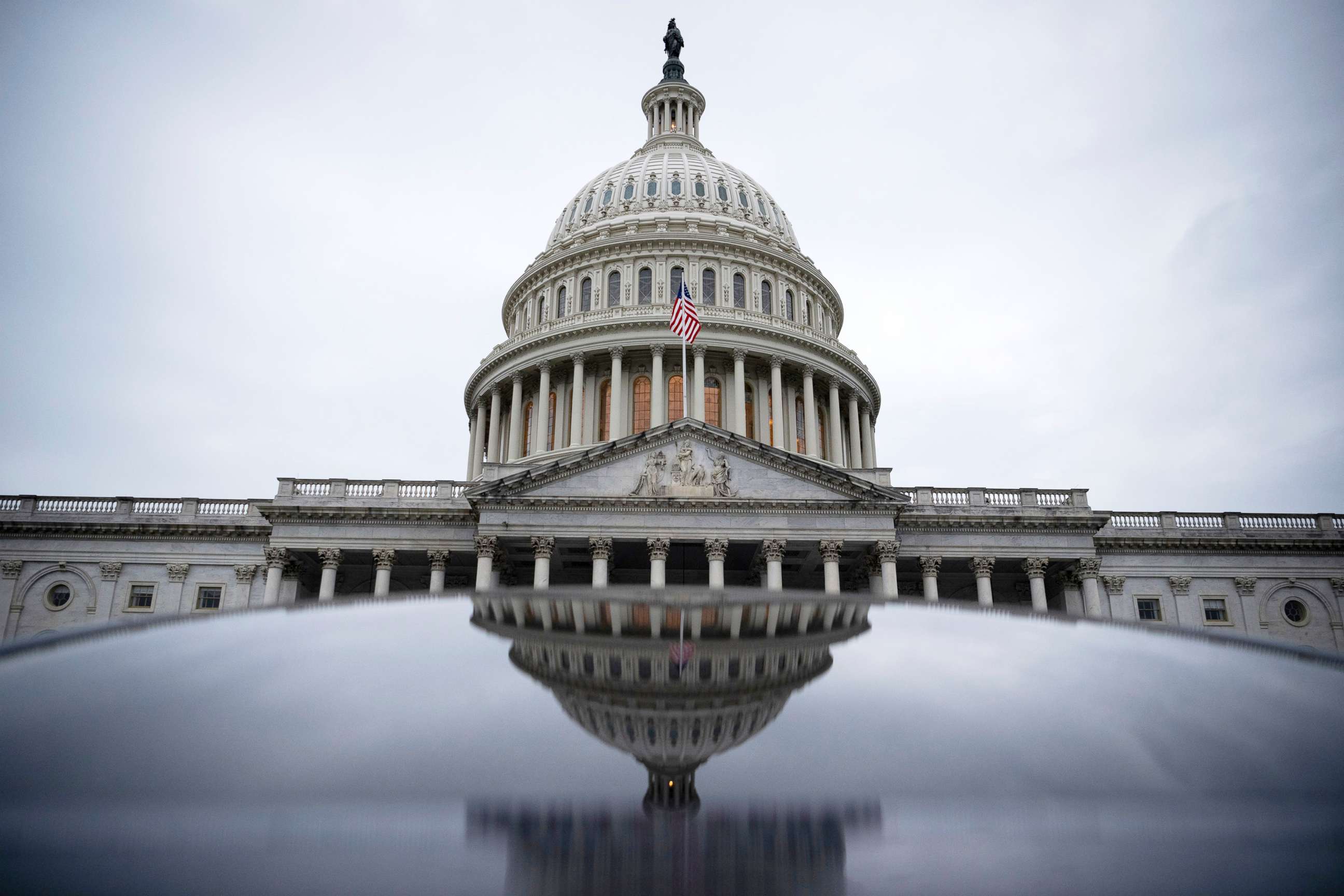 Warner said Wednesday that waiting for the permission of a special counsel was "not going to stand."
The offices for both special counsels declined to comment.
ABC News contributor Darrell Blocker, who spent 32 years in the U.S. intelligence community, including as a senior officer for the CIA, said that the process of providing classified info to Congress can take a while.
When a congressional committee makes a request to see documents, like they would have in the Biden or Trump cases, the intelligence community first needs to determine which agency classified the document in the first place, according to Blocker. Each agency has a different way of handling how people outside their agency handle it, and they have to work their way through that.
Then, they have to figure out if releasing that information would in any way pose a threat to ongoing operations or compromise intelligence gathering methods or sources, Blocker said. The members of the Senate and House intelligence committees and their staffs are known for their adherence to secrecy and not leaking information to the press.
To give a general sense of the timeline on when classified material is usually shared, Blocker estimated that if a committee requested a handful of documents, it would probably take at least a number of days, perhaps weeks at most. Typically, each document would be treated separately, he said.
But if Congress has requested more than that, it would take longer, Blocker said -- especially since in this case, the materials involve presidents, one of whom was also a former vice president and senator. All of that complicates and lengthens the process of getting the info to Congress.
The federal government has said that classified materials were first recovered from Trump in January 2022, while Biden first voluntarily returned classified materials in November.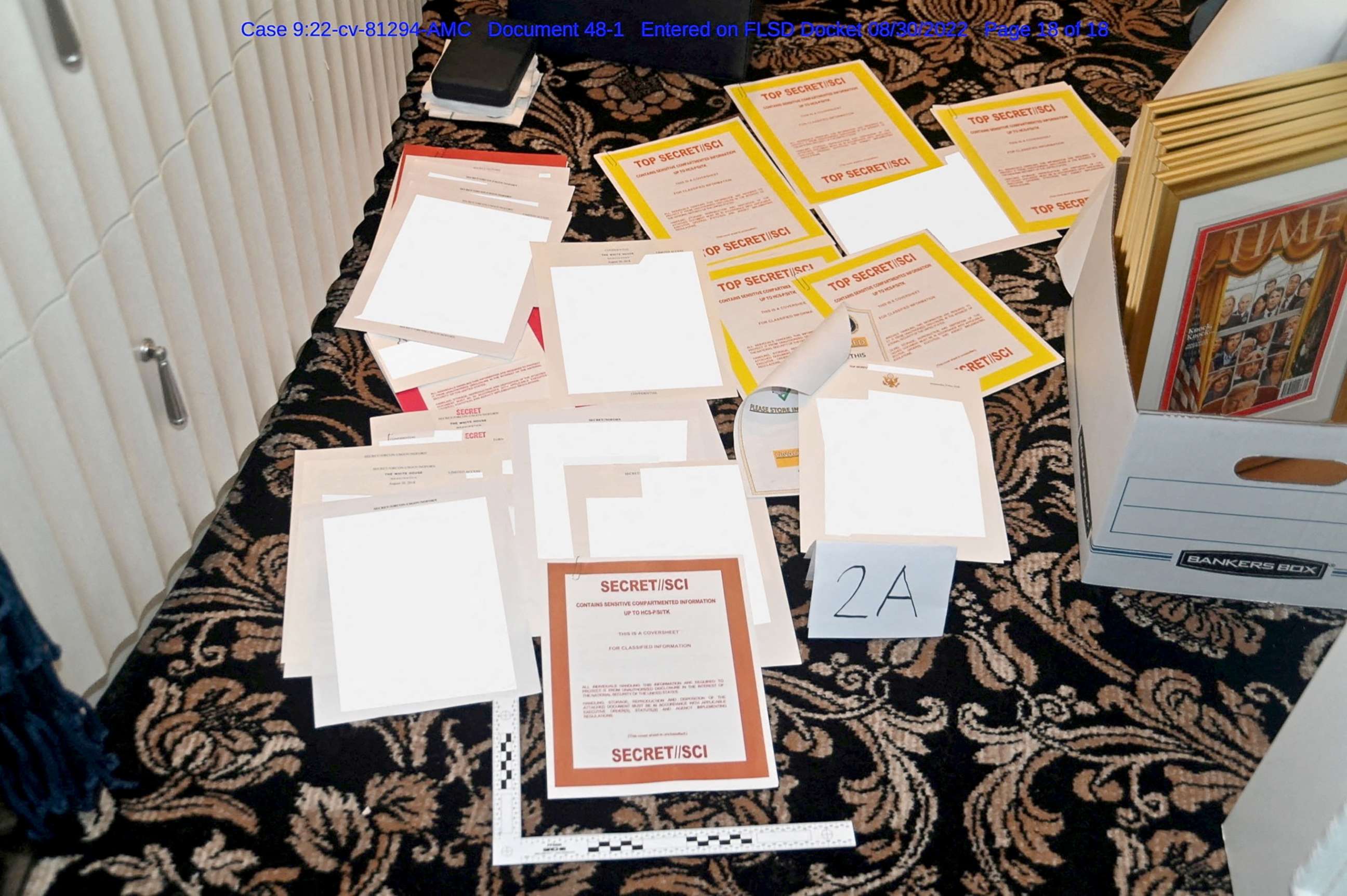 Warner, the Senate intelligence chairman, noted on Wednesday that his committee was given rare access to the most sensitive documents during the investigation of links between Trump and Russia, which was conducted by a special counsel at the Justice Department, Robert Mueller.
"Our committee got those briefings, in certain cases because we had the trust of the intelligence community -- had access to even raw intelligence -- but it was handled appropriately," Warner said. "Our goal is to make sure that we make that intelligence assessment of whether our nation's security has been compromised."
But ABC News contributor Mick Mulroy, a former CIA officer and deputy assistant secretary of defense, said the comparison with the Mueller investigation of Trump and Russia wasn't apples to apples: In that case, Mulroy said, the senators got to see the intelligence that Mueller was looking at. With Biden and Trump's handling of classified information, it's what the person being investigated had been looking at. Mulroy thought there likely wasn't any precedent for this situation.
He said the decision to let the senators see the documents ultimately belonged to Haines, the director of national intelligence -- and that the only person she answers to is the president.
"My guess is she would not want to coordinate with the White House," Mulroy said, noting the intelligence community tries to stay apolitical. "I don't see how she could consult with the person being investigated about what she should do."
ABC News' Justin Fishel, Alexander Mallin, Allison Pecorin, Cindy Smith and Trish Turner contributed to this report.