A pair of Senate Democrats introduced a bill Wednesday that would prevent President Donald Trump from unilaterally drawing down the American troop presence on the Korean peninsula – not necessarily because he's said he will, but because they don't want to rely on his word that he won't.
Other measures that also tie the president's hands, but don't go as far, are already closer to being passed as part of an essential military policy bill.
The new legislation, from Sens. Chris Murphy, D-Conn., and Tammy Duckworth, D-Ill., would prevent Trump from withdrawing troops from South Korea unless the secretary of defense says it's in the interest of national security and that it would not undermine the security of allies in the region.
"U.S. troops are not bargaining chips to be offered up in an off-handed manner," Duckworth said in a statement.
During his summit with North Korean dictator Kim Jong Un, Trump announced the U.S. would be ending large-scale annual military exercises conducted with South Korea but insisted that the status of the 28,500 American soldiers on the peninsula is not up for negotiation.
"They are going to stay. We didn't even discuss that, that wasn't discussed," Trump said in an interview with Voice of America.
But he also said, during a press conference, that he still wants to draw down troops in Korea at some point – just not as part of negotiations over the North's nuclear capability.
"At some point, I have to be honest. I used to say this during my campaign… I want to bring our soldiers back home. We have 32,000 soldiers in South Korea. I would like to be able to bring them back home. That's not part of the equation. At some point, I hope it would be," he said.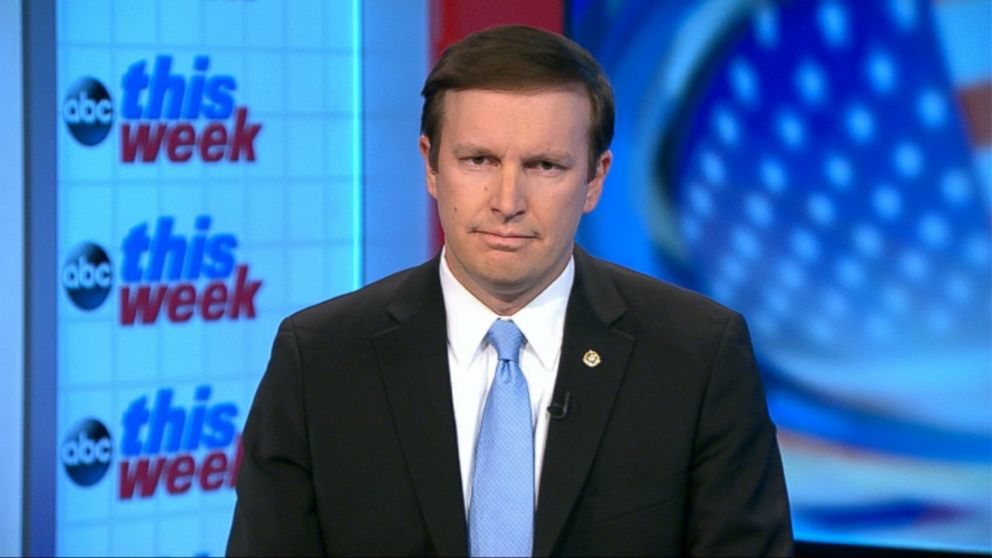 That type of uncertainty was enough for Murphy to try to establish some new restrictions.
"I don't think it's smart policy for Congress to rely on the word of the president," the Connecticut Democrat told ABC. "This time he gave away exercises for nothing, what's to stop him from giving away troops for nothing?"
The two Democrats want their amendment added to the Senate's version of the National Defense Authorization Act, which sets military policy for the next fiscal year. The House's version already has a similar provision, which would limit funds that can be used to reduce troop levels in South Korea, and the Senate includes a "sense of the Senate" provision stipulating that "the significant removal of the United States military forces from the Korean Peninsula is a non-negotiable item" as it relates to North Korea's denuclearization.
Once each chamber passes its respective NDAA, the two must be merged in what is known as a conference committee.
So while Murphy would obviously like to see his bill passed, he acknowledged that this year's NDAA will be making some sort of a statement warning the president not to try to reduce troop levels in South Korea unless there is a national security imperative.
Sen. Dan Sullivan, R-Alaska, who wrote the sense of the Senate resolution, said he is concerned Trump might try to limit troop numbers on the Korean peninsula, which he warned would play right into China's desires to have an unchallenged presence in the region.
"The Chinese have probably been coaching Kim Jong Un to seek that as part of the nuclear negotiation goals," he told ABC.
Last month, Trump ordered the Pentagon to issue options for reducing the American presence in South Korea, despite his administration's assurances that they were not a bargaining chip in the Kim talks.
Sen. Lindsey Graham, a South Carolina Republican, said those kinds of comments indicate that it might be time to consider tying the president's hands when it comes to defense on the peninsula.
"I generally wouldn't be open to that, but I might be now," he told ABC, although he added that the Senate should hold a hearing on the Murphy/Duckworth proposition before any votes are contemplated.