3 Senior ISIS Leaders Killed in US Airstrikes in Iraq
Targeted Strikes Having Major Effect on ISIS Leadership
December 18, 2014, 4:20 PM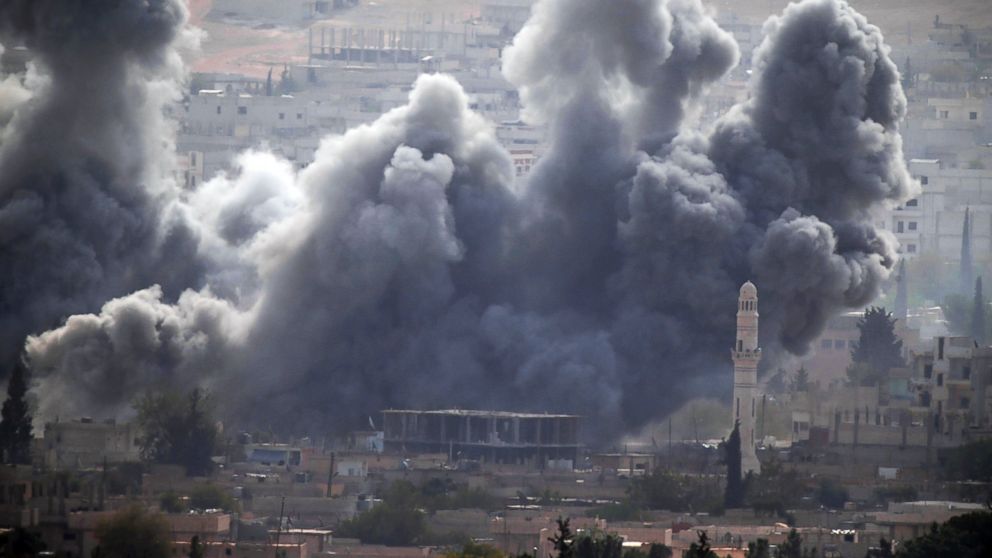 — -- Three senior ISIS leaders have been killed in recent weeks by U.S. airstrikes inside Iraq, including the terror group's right-hand man, the Pentagon confirmed. The news comes as the American commander leading the U.S. effort against ISIS in Iraq and Syria says coalition efforts are having a "significant impact" on the terror group's operations.
Gen. Martin Dempsey, chairman of the Joint Chiefs of Staff, disclosed the strikes against the ISIS leaders in an interview Thursday with the Wall Street Journal.
"It is disruptive to their planning and command and control," Gen. Dempsey said. "These are high-value targets, senior leadership."
"I can confirm that since mid-November, targeted coalition airstrikes successfully killed multiple senior and mid-level leaders within the Islamic State of Iraq and the Levant (ISIL)," said Pentagon Press Secretary Rear Admiral John Kirby, who used another name for ISIS.
"We believe that the loss of these key leaders degrades ISIL's ability to command and control current operations against Iraqi Security Forces (ISF), including Kurdish and other local forces in Iraq," said Kirby.
U.S. officials said that among the two ISIS leaders killed in early December was Haji Mutazz, who is described as a "deputy wali" or "governor." They describe Mutazz as being the right-hand man to Abu Bakr al-Baghdadi, the leader of ISIS.
Also killed in December was Abd al Basit, whom the officials described as the head of ISIS military operations in Iraq.
Another strike in late November also resulted in the death of Radwin Talib, who is described as having been the Wali, or governor, in Mosul.
One official said that the targeting of senior level leaders is being done to set the conditions for an eventual Iraqi military offensive into Mosul. U.S. officials have said that the Mosul offensive could occur late in 2015 though the Iraqi military seems intent on a faster timeline.
Lt. Gen. James Terry, the commander of the Combined Joint Task Force, Operation Inherent Resolve, told reporters at a Pentagon briefing that the U.S. and its coalition partners have conducted 1,361 airstrikes in Iraq and Syria.
"Combined efforts like these are having a significant effect on Daesh's ability to command and control, to resupply, and to conduct maneuvering," said Terry.
Terry said that ISIS "has been halted and transitioned to the defense and is attempting to hold what they currently have." He would not provide a timeline for a potential Iraqi counterattack in Mosul, but said in the meantime Iraq's military will conduct local counteroffensives.
On Tuesday the Kurdish Peshmerga launched a counteroffensive in northwestern Iraq to retake areas near Sinjar and Zumar. The coalition has launched 53 airstrikes since Tuesday night in support of the Kurdish operation that Terry said had led to the seizure of 100 square kilometers of territory.
The U.S and five Arab nations have also conducted hundreds of airstrikes inside Syria, namely the city of Kobani along the border with Turkey. The airstrikes in that city have blunted an ISIS offensive against Syrian Kurdish fighters. At a congressional hearing last week, Brett McGurk, one of the administration's point men in building the coalition against ISIS, said the airstrikes there have "resulted in nearly 1,000 ISIL fighters killed, including many leaders."