— -- Another outdoor excursion in Russian's vast wilderness, another series of shirtless Vladimir Putin photos.
The brawny, bare-chested Russian leader, 65, was photographed Thursday taking a dip in the frigid cold waters of Lake Seliger, located about five hours northwest of Moscow. Putin was celebrating the Epiphany, which in Eastern Christianity, commemorates the baptism of Jesus Christ.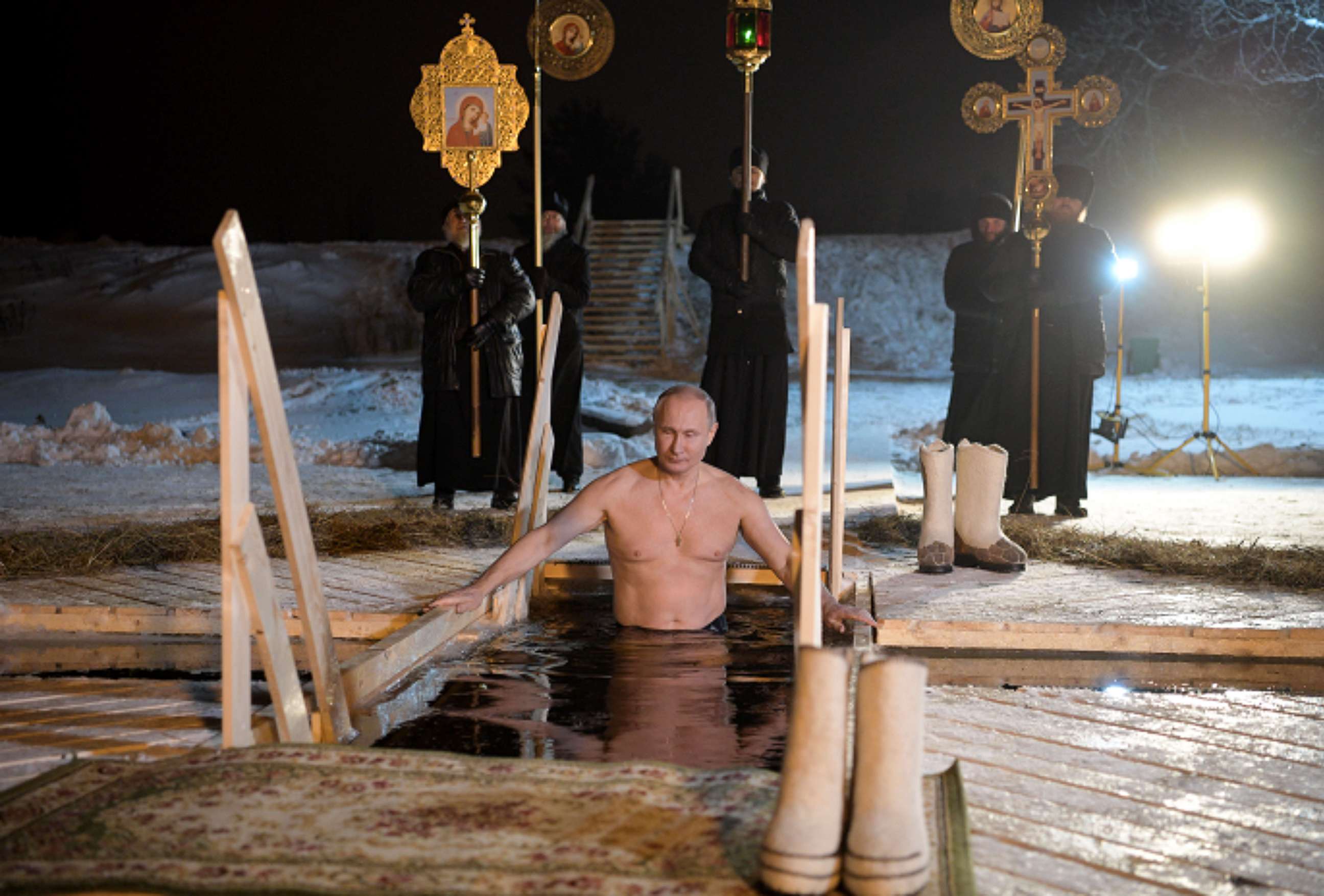 While this most recent outing was spiritual in nature, his past shirtless endeavors have illustrated his fondness for celebrating all things machismo.
One of the most iconic photos -- and one of the first shirtless images to nearly break the Internet -- is of a shirtless Putin in August 2009 riding a horse while on vacation outside the town of Kyzyl in Southern Siberia.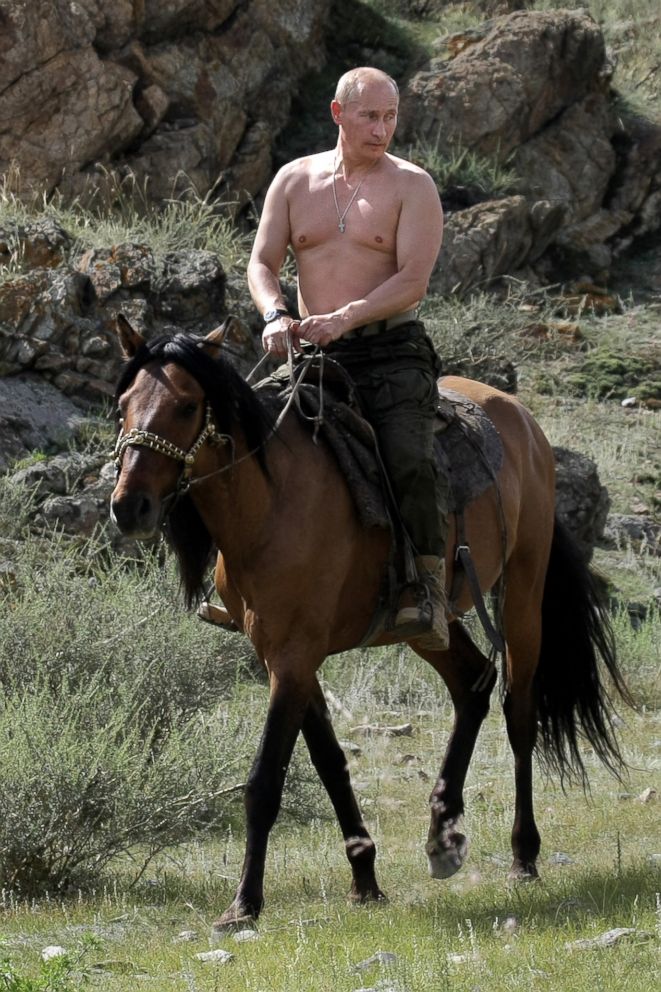 And this past August, the leader -- who some may say has a "dad bod" -- was photographed sunbathing, fishing and hiking in Southern Siberia. He was also photographed sunbathing and fishing with Russian Defense Minister Sergei Shoigu, who also dropped his top.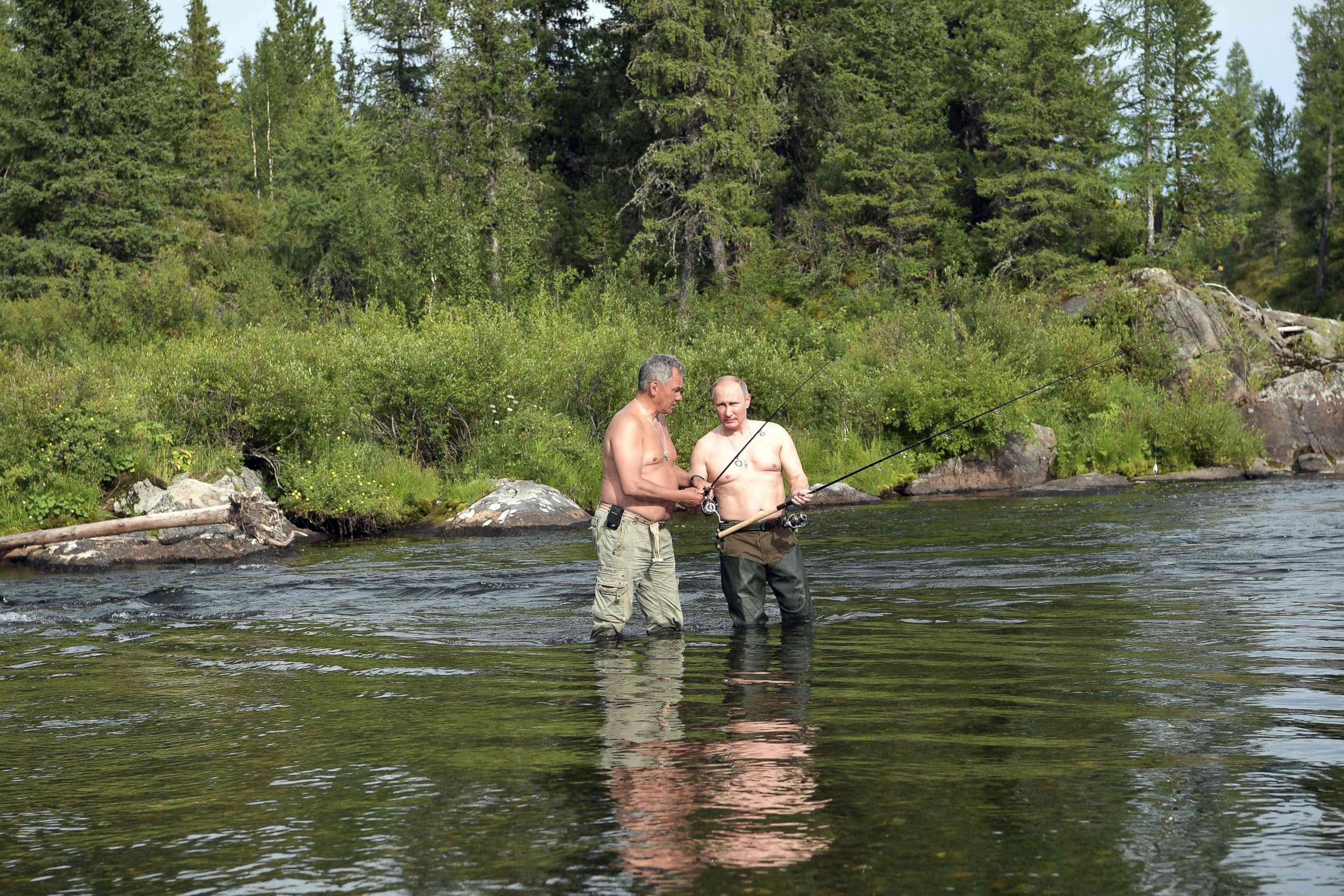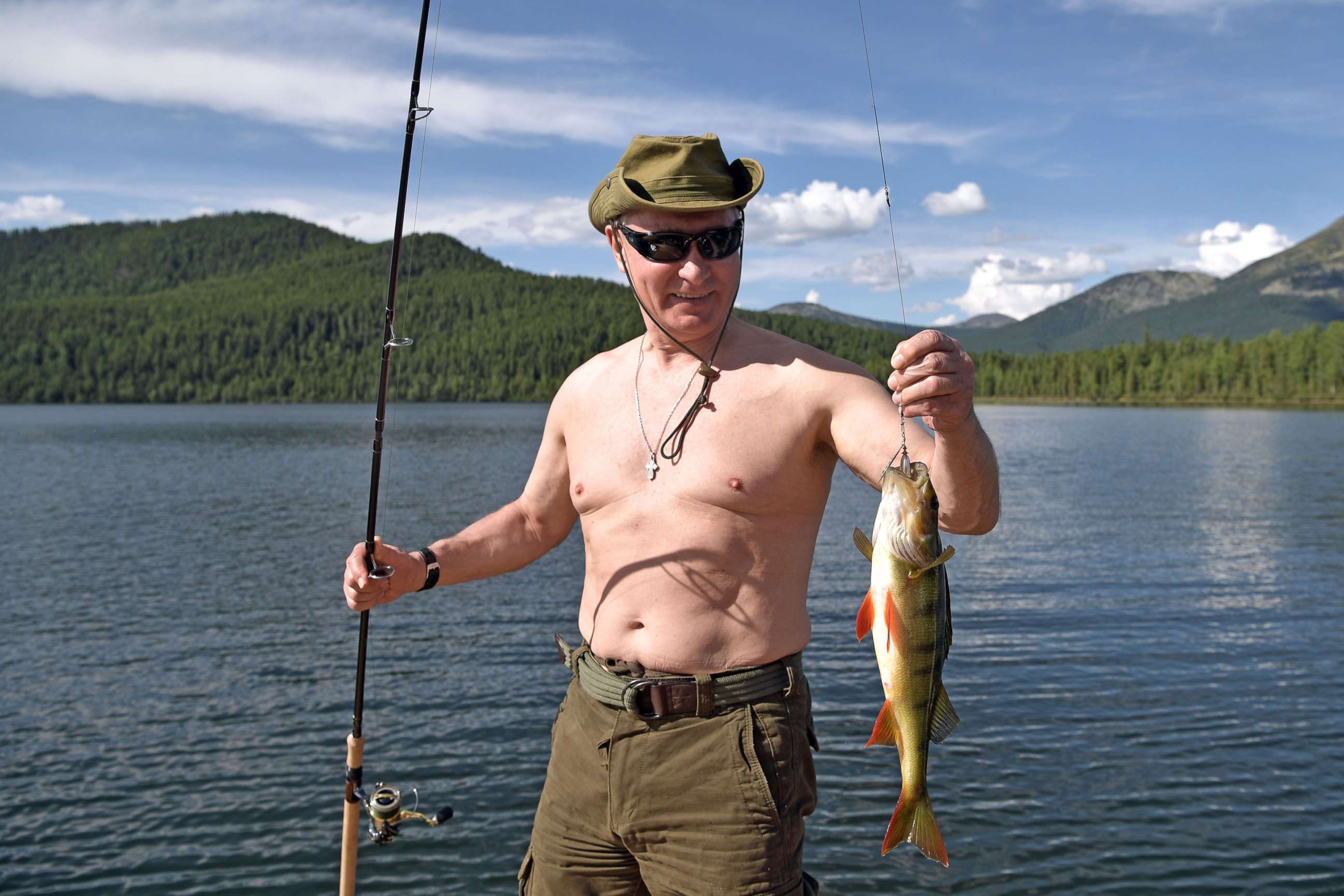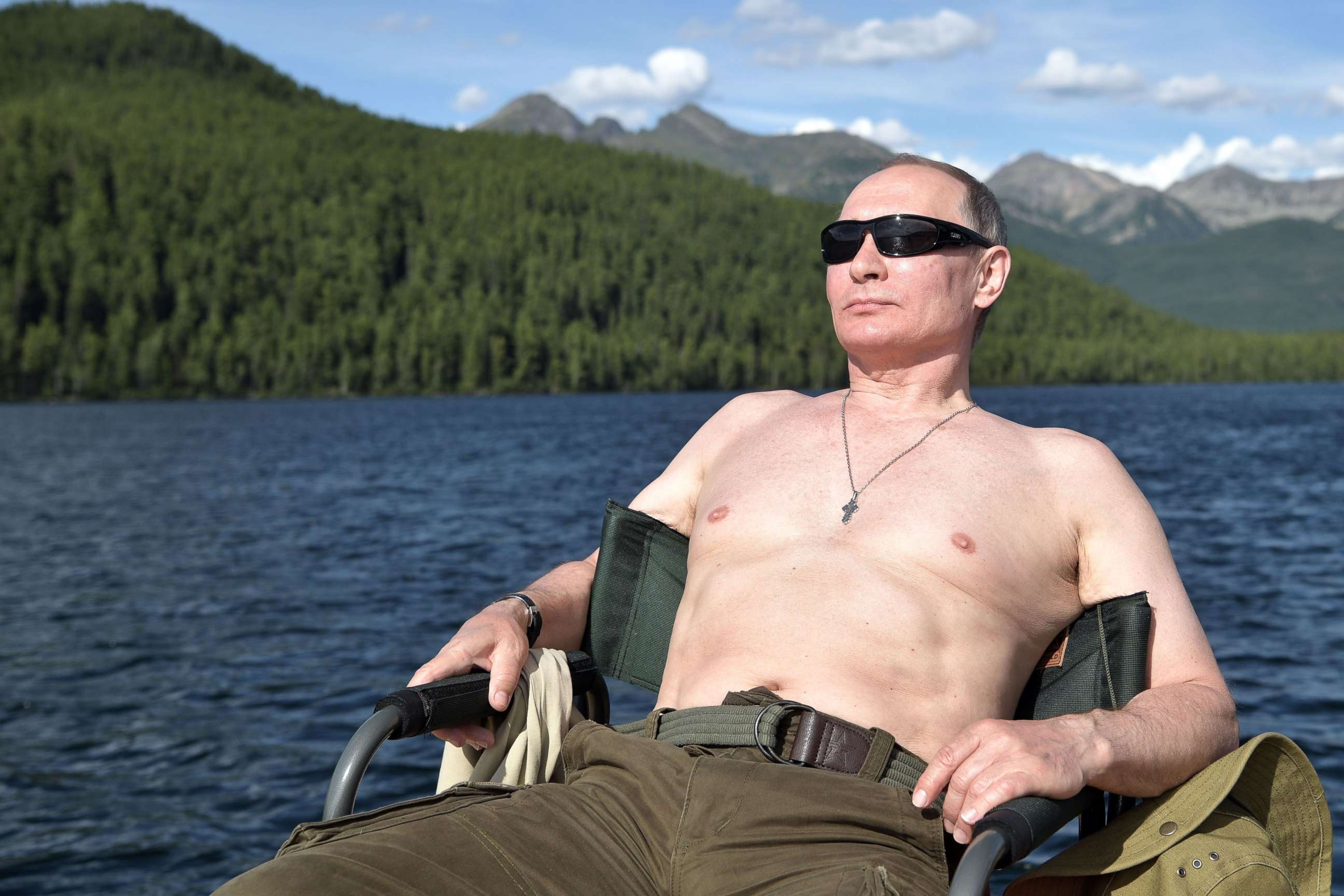 When footage of Putin's August vacation was broadcast on Russian state television, it emphasized "the physical fitness of the president."