Next time you're catching a flight, think about how many times you're asked to prove you are who you say you are. At the ticket counter, at security and again at the gate -- sifting through your wallet, phone or bag for those verifying documents.
It's a time consuming process for any passenger, especially those flying internationally, but necessary for security on the ground and in the air.
But for some passengers at Atlanta Hartsfield-Jackson International Airport, the world's busiest, there's a few less steps. Just look up and smile for the camera.
Delta Air Lines says their international passengers in Terminal F are the first in the country to have access to biometric technology "from curb to gate," designed to streamline a faster, safer journey onto their flight.
"As a flyer you'll save nine minutes of boarding time a flight flying internationally. So that's nine less minutes you've got to wait in line to get on the aircraft," Delta's Chief Operating Officer Gil West told ABC News. "Rather than having somebody in front of you fumble for their passport and wait for them to do it, wait for somebody to read it," West added.
So how does it work?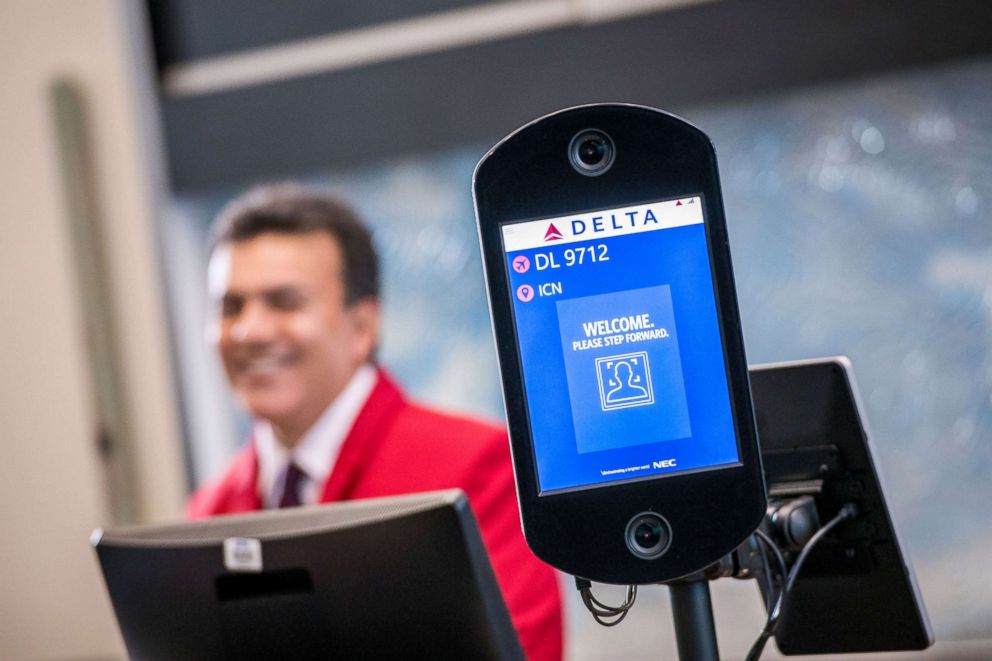 First, book an international flight on Delta out of Atlanta (there's plans to expand the program to their smaller hub in Detroit soon). Make sure you enter your passport information during on-line check in. If you don't, no big deal, you can just do it at the airport.
After arriving at the airport, find one of the kiosks in the lobby. You will have more traditional check-in options or you can select "Look."
The camera will perform a facial scan and, if you are who you say you are, match that scan against your passport or visa photo on file with Customs and Border Protection.
If you need to check a bag, the camera will scan your face again at the counter, functioning as your ID and your boarding pass.
You will repeat this process at security and at the gate when you board. A grand total of four times you'd normally scan multiple documents, but instead just look up. Smiling is not required if you are not in the mood.
But please, don't forget to bring the passport. You'll need it when you arrive at your destination.
Delta says they do not store the images of passengers. And, if customers do not want to participate, they just proceed normally, as they've always done, through the airport.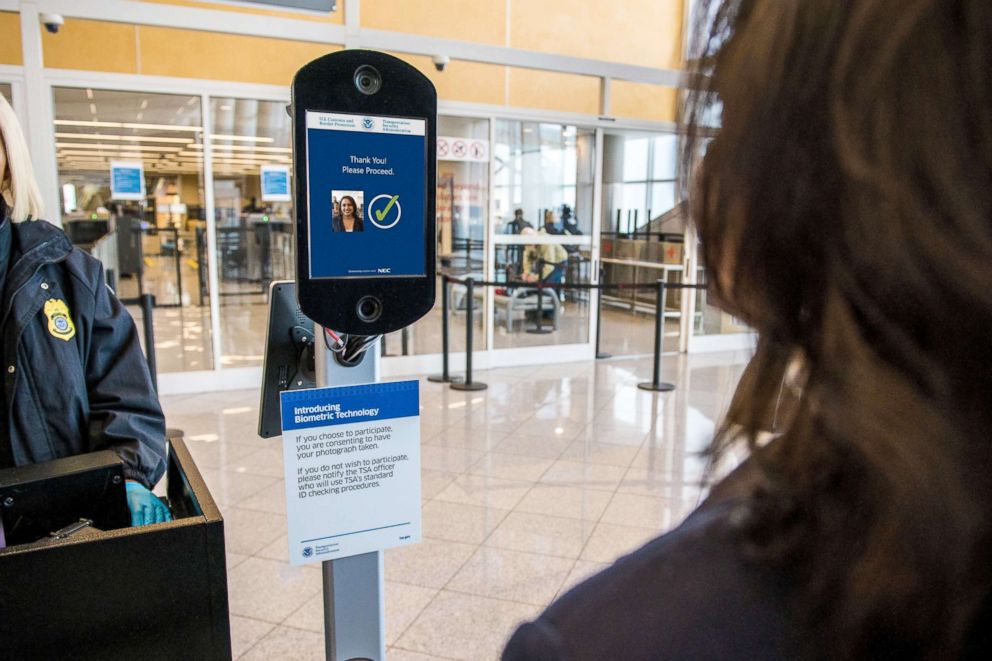 "Nearly all 25,000 customers who travel through ATL Terminal F each week are choosing this optional process, with less than 2 percent opting out," Delta said in a press release.
The airline will make Detroit the next home of the "biometric terminal," available to internationally traveling Delta passengers in 2019.
The technology isn't just good news for passengers, but checking images on file with the Department of Homeland Security against the image of the passenger who showed up, provides a clearer picture of who is on each flight, according to CBP's Executive Assistant Commissioner John Wagner.
"We run a series of national security checks, law enforcement checks against that information with the biometrics," Wagner told ABC News. "It allows us to make sure that it belongs to the person."
CBP has been using biometric technology at ports of entry into the country for months and has caught at least 36 people lying about their identity using it.
"Through our inspection, we determined they were not U.S. citizens," the agency said.
In the future, the technology is expected to grow to other airlines. But for now is only in use in Atlanta's international terminal.