Washington -- Two years into the presidency of Donald Trump, it is no longer news that the world of sports -- athletes, franchises, the brands and the sneakers -- are inextricably linked to politics.
The football field has become a setting of one of the most passionate and controversial protests for social justice; sports television has increasingly become a space for cultural and political debates; and CEOs of athletic brands have taken public stands on everything from immigration to criminal justice reform to presidential tweets.
And while some of the nation's top sneaker and sportswear retailers -- from Under Armour to Adidas to Nike -- have been caught in the crosshairs of Trump-related controversy over the past few years, some are increasingly and intentionally diving into political debates and drawing a line in the sand on some of the most polarizing issues in the country.
Tommie Smith, the famed U.S. Olympian and legendary civil rights activist who has partnered with Puma on #REFORM, their latest social activism campaign, says the shift in sports marketing is the "right thing" and points to an evolution of the athlete's role in society.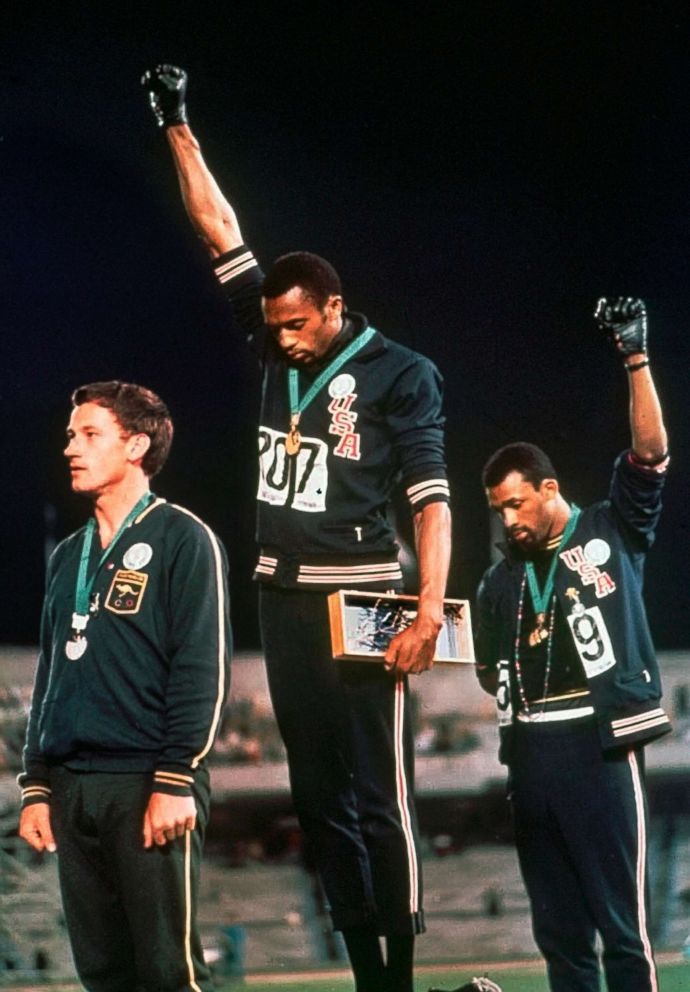 "I think athletes feel much freer now to say what's on their mind rather than speaking about topics by the dollar signs. They are more active and freer now to talk," Smith told ABC News, reflecting on how the political climate has changed since his iconic 1968 summer Olympics protest with fellow sprinter John Carlos.
When Smith and Carlos raised their black-gloved fists to protest racism in America after winning the gold and bronze medals, respectively, they were admonished for politicizing the Olympics, suspended from the U.S. team and banned from the Olympic Village.
"Athletes are very smart nowadays and they can stand up and speak their needs without being afraid that their salaries are going to be cut. It's called justice within one's self," Smith added.
Picking a team
While some recent political statements in sports have prompted a string of boycotts, becoming political for corporations is not as risky as it once was, sports marketing experts told ABC News.
And in many cases, it's actually good for business, they said.
Mark Conrad, the director of the sports business program at Fordham University, told ABC News that we are "living in a heightened age of divides based on age, demographics and in some cases race."
This is prompting companies to take a stand on divisive issues, he added, and while this trend has "erupted" in the past few years, "the forces that caused the eruption have been around for the last decade."
"This is a change in the very traditional or conservative view that endorsement companies or sports companies have had in the past -- trying to not rock the boat, not to get into politics, trying not to affect sales," Conrad said.
And companies are now targeting "a core group of consumers" as opposed to a "large swath," he added.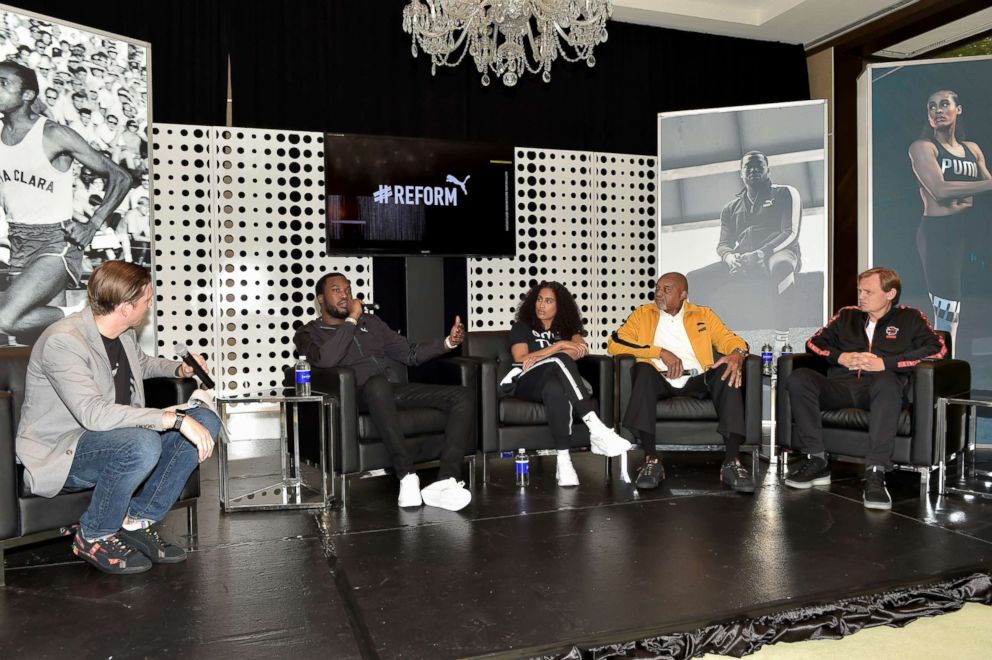 Adam Petrick, Puma's global director of brand and marketing, told ABC News that the company's own research shows that the "trend toward activism" has been "shockingly massive" among young people for the past few years and this has directly informed the brand's statements and decisions on social activism.
"There is a lot of research and data that I've seen recently out there that indicates that our youngest consumer audience is more activist than they have been in recent decades. I think we are seeing roughly a 300 percent increase in activism amongst consumers in the youngest age group like 14 to 18," Petrick said.
In the latest example of sneaker activism, Puma on Thursday released its "Peace on Earth" sneakers -- a special edition pair of kicks with a message on gun violence. For each sneaker sold, Puma pledges to donate $5 to the Trayvon Martin Foundation to help fight gun violence.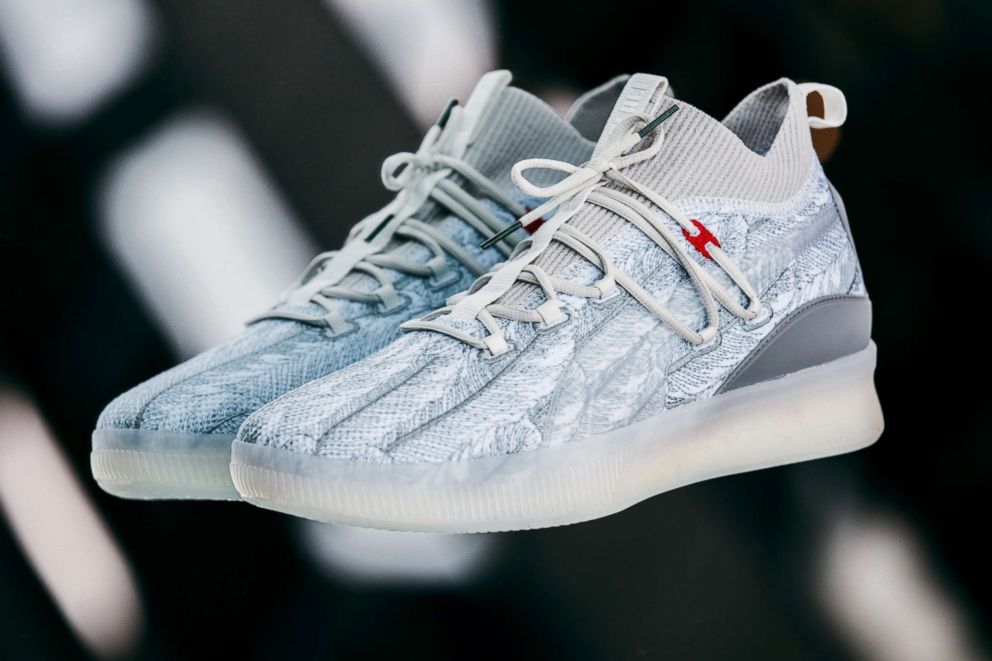 When asked if Puma is concerned about alienating some consumers by taking a stand on such a divisive issue, Petrick said the company isn't saying "guns are all inherently bad."
"What we're saying is this is a complicated issue," he said. "But there's an opportunity to contribute our voice to that discussion and let people know where we stand. We stand with the side of peace and with the side of limits on gun ownership."
Building relationships
Branding specialist Jazerai Lord, who leads impact strategies at "Crush and Lovely" and the former director of operations at "Kicks on Fire," has been on the frontlines of sneaker culture for more than a decade. She has worked with major brands like Reebok, New Balance and Under Armour on campaigns to help them connect with young consumers of color.
While sportswear brands "are making some conscious efforts to make change" and are doing it with "more aggression," Lord said, this trend is "coming on the heels of the culture saying, 'We're not going to stand for this anymore.'"
"I fail to see a lot of it as really groundbreaking because from our view is, 'What took so long and how can we do more?'" she said.
Lord added that she "wasn't surprised" when Colin Kaepernick, the former San Francisco 49ers quarterback, became the newest face of Nike's "Just Do It" campaign because Nike has a history of being "disruptive." Kaepernick was the first NFL player to take a knee on the football field during the playing of the national anthem to protest racism and police brutality.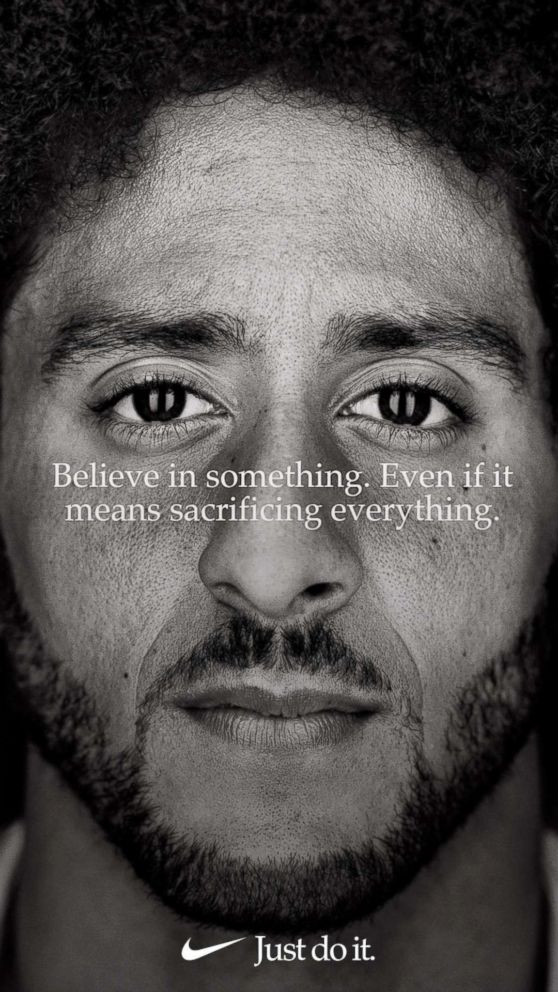 "It's their job to do it and they do it well ... you expect Nike to do it, though," she said. "We're seeing a lot of things that we expect and I would just like to see something that we don't."
Nike's decision to use Kaepernick for its campaign got the attention of the president, who had repeatedly lashed out at the players who knelt during the national anthem and at the league for not taking what he believed was a strong enough stance to discipline them.
"Just like the NFL, whose ratings have gone WAY DOWN, Nike is getting absolutely killed with anger and boycotts. I wonder if they had any idea that it would be this way? As far as the NFL is concerned, I just find it hard to watch, and always will, until they stand for the FLAG!" Trump tweeted in September.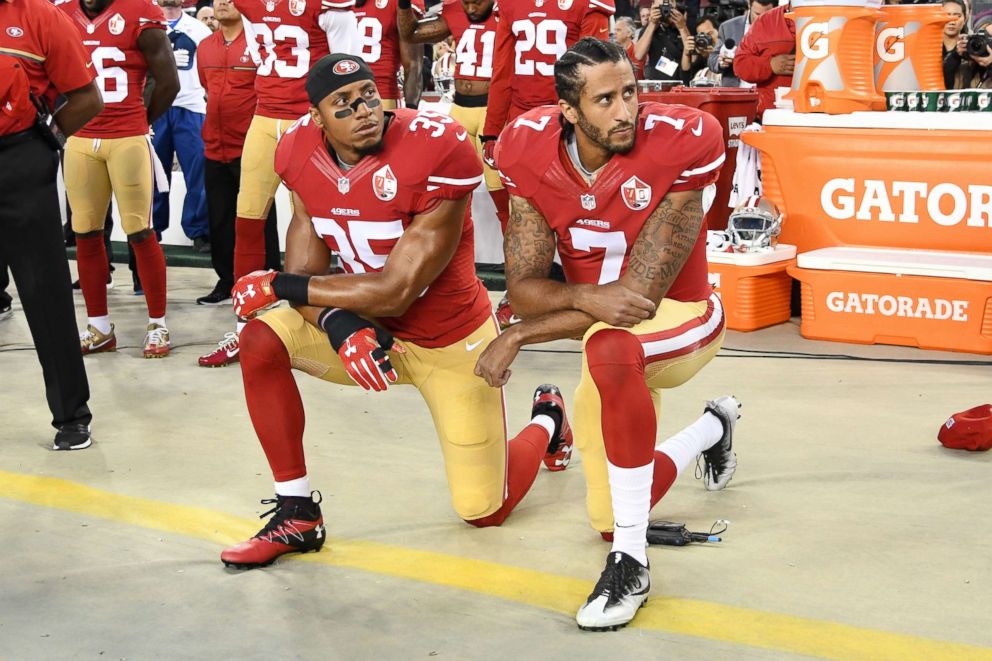 But on Friday, Nike stock rose and the company exceeded expectations for second-quarter sales, the period during which it released the Kaepernick ad.
Understanding the culture
Political activism in the corporate world is not only happening on the left. Chick-fil-a, the fast food chain that supports Christian groups and closes on Sundays, continues to open new locations. Sales continues to surge, too, even after some backlash from progressives over reports that the company, according to HuffPo, donated nearly $2 million to groups that oppose same-sex marriage.
And gun companies have been actively lobbying against more stringent gun control measures.
This past year, Racked reported that Dick's Sporting Goods faced some backlash from gun retailers who vowed to stop doing business with the company after it announced it would no longer sell assault rifles.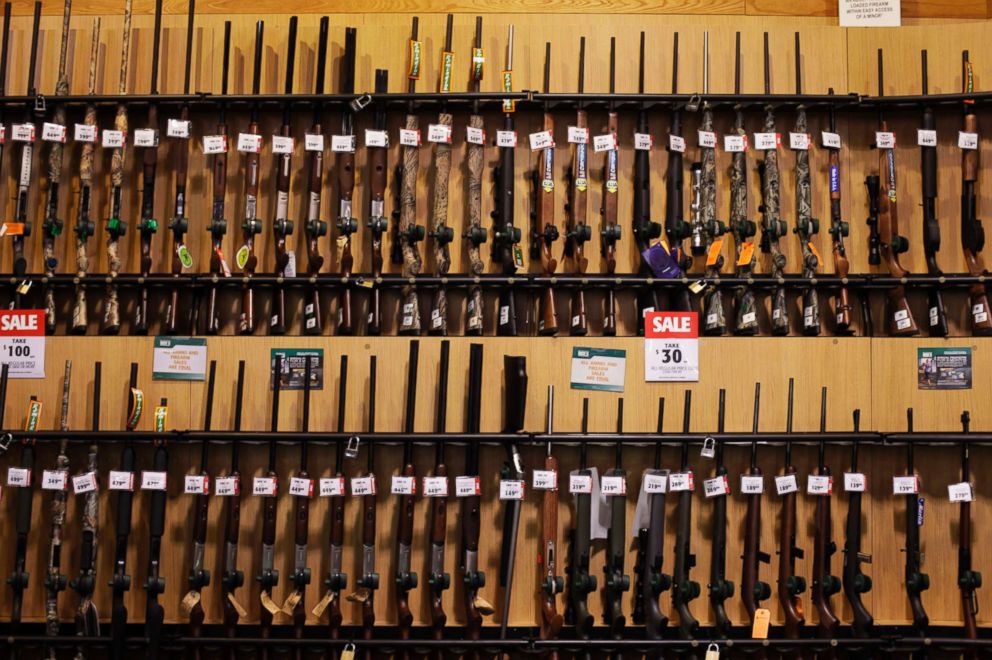 But Whitney Wagoner, the director of the Warsaw Sports Marketing Center at the University of Oregon, says the political statements that companies are taking are a reflection of where their target consumer group generally stands.
While "there's no doubt" that some political statements can "alienate some segments," leading sportswear retailers "are playing the long game and investing in younger consumers -- teens and college-age people who will be consumers for the next 50 years," Wagoner said.
And this new generation, she added, is much more comfortable with the blurring of the lines.
"In the old days when I was a kid you were one thing or another thing. That's not the world anymore and that's not how young people see the world," Wagoner said. "So, this thing about 'shut up and dribble' or 'stay in your lane,' that is an old construct where we defined people in a pretty binary way and that's just not how young people see the world."
The "shut up and dribble" comment is a reference to when Fox News host Laura Ingraham said on her program that NBA superstar LeBron James should do just that instead of involving himself in politics. James also used the phrase as a title of a three-part documentary on Showtime that explores the changing role of black athletes in society.
Lord, meanwhile, says sportswear retailers, who are at the center of this convergence of music, art, politics, fashion and culture, have long recognized that sneaker culture is about more than just the shoes.
"Everything is sneakers because sneakers are the hub of living your dream, the hub of creative dreams and in 2018-2019 everybody wants to be a creative," she said.
This is evident in the countless collaborations between sportswear retailers, athletes, hip-hop artists and musicians over the years, including PUMA's collaborations with Rihanna, Jay Z and Meek Mill, Adidas' partnership with Kanye West on Yeezy, and Nike's dealings with James, Kevin Durant, Travis Scott, Drake, music producer and designer Virgil Abloh -- just to name a few recent examples.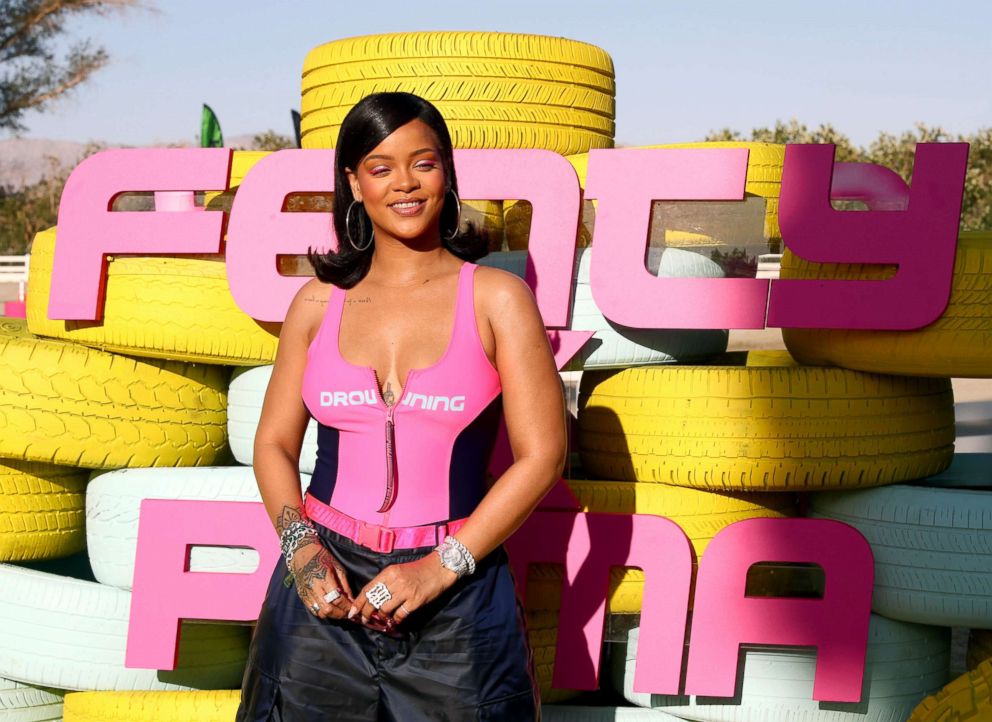 "As the culture gets more politicized, as the culture gets more charged, I think we have an obligation to reflect that," Petrick said. "We want to engage in the same things that are interesting to our consumer because frankly, it's not just good business but a net positive for the world."
ABC News' Soo Youn contributed to this report.