— -- States have taken the lead on gun control legislation as conflict in Washington D.C. on a path forward has left substantive congressional action on a national level in doubt.
The pressure on state and local lawmakers crafting laws is heaviest in Florida, where the Feb. 14 deadly mass shooting at a Parkland high school sparked a national conversation on gun policy reform.
Lawmakers in the Sunshine State face a ticking clock on voting proposed measures into law – the state legislature is only in session until March 9 and then it's done for the year.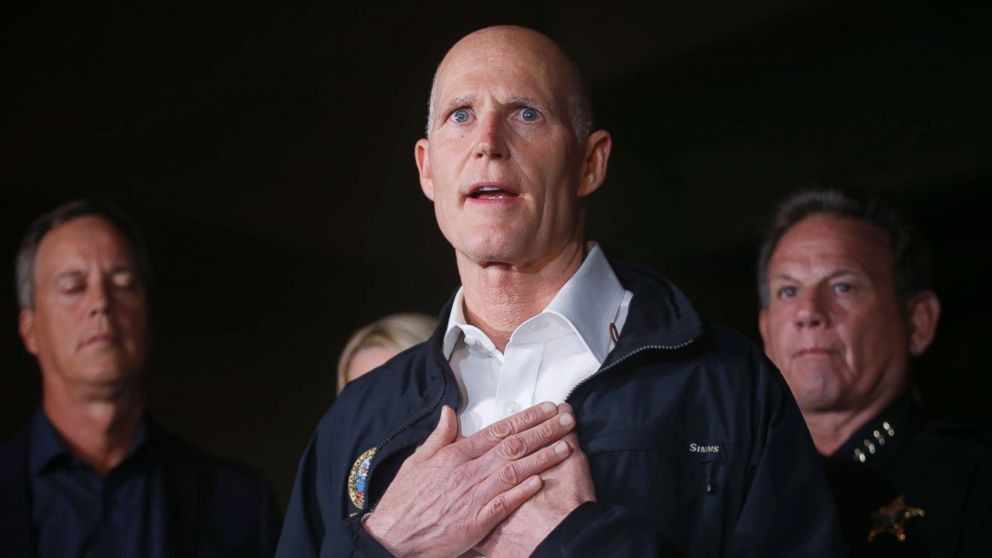 There are two leading measures in the GOP-controlled Florida State House, both of which include a controversial proposal to arm teachers.
But political observers fear momentum is moving too slow to get legislation to Gov. Rick Scott's desk by next Friday.
A staffer in the Florida statehouse told ABC News that negotiations are ongoing to reconcile the two bills — one of which is in the House, one of which is in the Senate — with the hopes of bringing the legislation to the floor of each chamber by the middle of next week.
It is highly likely the provision to arm teachers will be included in the final proposal. It is unknown if Scott, who said he opposes arming teachers, would sign legislation that includes that provision. He was in the statehouse Thursday morning to remind lawmakers he opposes it and he brought with him Ryan Petty, the father of Parkland victim Alaina Petty, to help him lobby lawmakers.
Politics is at play here. Florida, despite its purple politics in presidential years, is seen as a gun-friendly state where much of the population are hunters and support gun rights.
Scott is widely speculated to be a candidate for the GOP Senate nomination. He is term-limited out of the governor's mansion and is reportedly considering a challenge to Democratic incumbent Sen. Bill Nelson. Meanwhile, state House Speaker Richard Corcoran is expected to announce his gubernatorial bid after the legislative session ends.
Candidates for both Senate and the governor's races have offered a variety of proposals on school safety. But no consensus has emerged. The state has a late primary – August 28 – so don't be surprised if this issue comes up in candidate debates as the date approaches.
There have been 2,340 deaths from gun violence thus far in 2018 and 26 mass shootings, according to the Gun Violence Archive.
States are considering a variety of proposals, which reflect the political bend of the people in their constituency.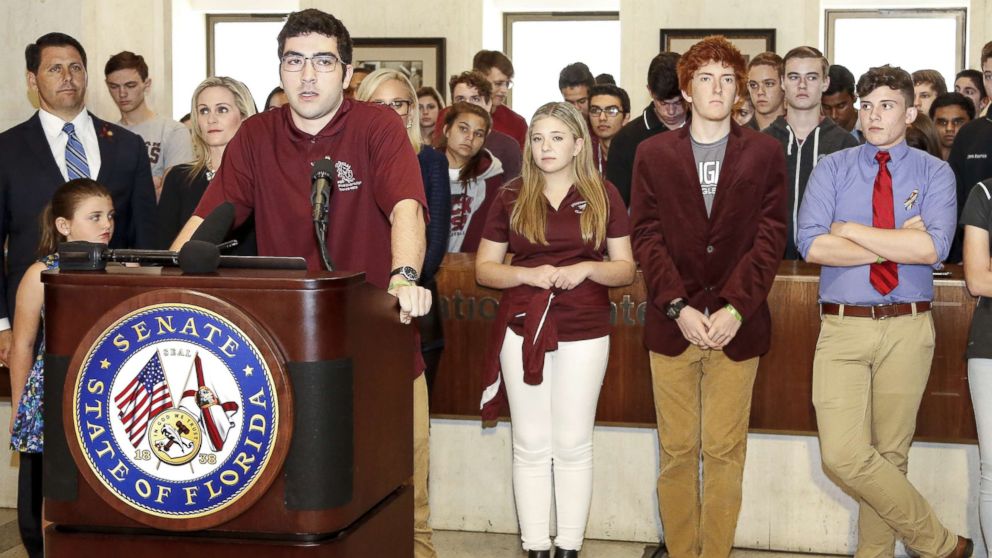 Washington state legislature passed legislation to ban the sale of bump stocks this week. Democratic Gov. Jay Inslee, who is said to be considering a 2020 bid and confronted Trump about arming teachers during a White House meeting with governors, is expected to sign it.
Democratic Gov. Gina Raimondo of Rhode Island, who faces a tough reelection bid, signed an executive order on Monday for a "red flag" policy that allows relatives or the police to ask judges to temporarily strip gun rights from those showing warning signs of violence. California, Connecticut, Indiana, Oregon and Washington state also have red flag laws and more than a dozen other states are considering similar measures, according to the Associated Press.
Daniel Webster, the director of the Johns Hopkins Center for Gun Policy & Research, said there are opportunities for states to pass laws in specific areas of gun restrictions, particularly in those "red flag" policy areas. He told ABC News that is "fairly popular" to pass state laws that "are tailored in a manner to really identify or have a process to identify someone who is violent, dangerous or represents an immediate threat."
He added that "I think there will be movement in many state legislatures on issuing protect orders, addressing any gaps in the domestic violence gun restrictions. The big question is how far will states go with background checks."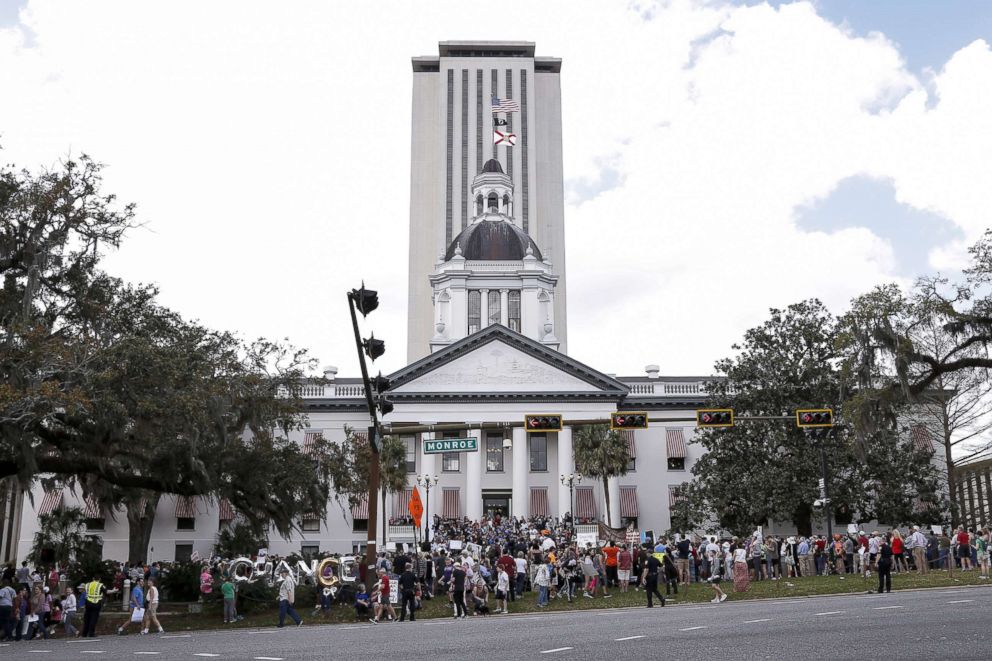 Additionally, there is already a cross section of restrictions across the country, differing from state to state. And what is illegal in one state could be legal in its neighbor.
Different states, for example, have different ages to purchase a gun. In Vermont you can purchase a rifle at 16. But in most other states you have to be at least 18, according to the Giffords Law Center to Prevent Gun Violence.
Several states are considering laws that would raise the gun purchase age to 21, including Florida, California, Illinois, and Washington state.
But other states, particularly those in the West and Midwest, have a long tradition of hunting and gun ownership.
Wyoming Gov. Matt Mead told ABC News his state would not support raising the purchase age to 21.
"For me, I think about our service men and women who are in the military and not only need to be are required to use firearms. We're a firearms state. I recall back my own personal experience where we had a shooting range at the bottom of our high school so I'm not sure that's an effective way to address the situation," he said at the National Governors Association meeting. "So that's now a way I would go in Wyoming."