Supreme Court upholds Arizona restrictions in major voting rights, racial discrimination case
The case tested whether Arizona restrictions violate the 1965 Civil Rights Act.
A divided US Supreme Court on Thursday upheld two Republican-backed Arizona voting restrictions, rejecting claims that they discriminate against minority voters and imposing new limits on the landmark Voting Rights Act.
The 6-to-3 decision, breaking along ideological lines, overturned a lower court ruling to uphold Arizona's policy of invalidating ballots cast in the wrong precinct and a law criminalizing the collection of mail ballots by third-party community groups or campaigns.
Democrats had argued that data show both restrictions disproportionately hurt Latino and Native American voters in violation of Section 2 of the Voting Rights Act, which prohibits any policy that "results in the denial or abridgment of the right to vote of any citizen on account of race or color."
Justice Samuel Alito, writing for the court's six conservatives, said Section 2 requires equal openness to voting, not equal outcomes.
"It appears that the core of [Section 2] is the requirement that voting be 'equally open.' The statute's reference to equal 'opportunity' may stretch that concept to some degree to include consideration of a person's ability to use the means that are equally open. But equal openness remains the touchstone," Alito wrote.
"Mere inconvenience cannot be enough to demonstrate a violation of [Section 2]," he added.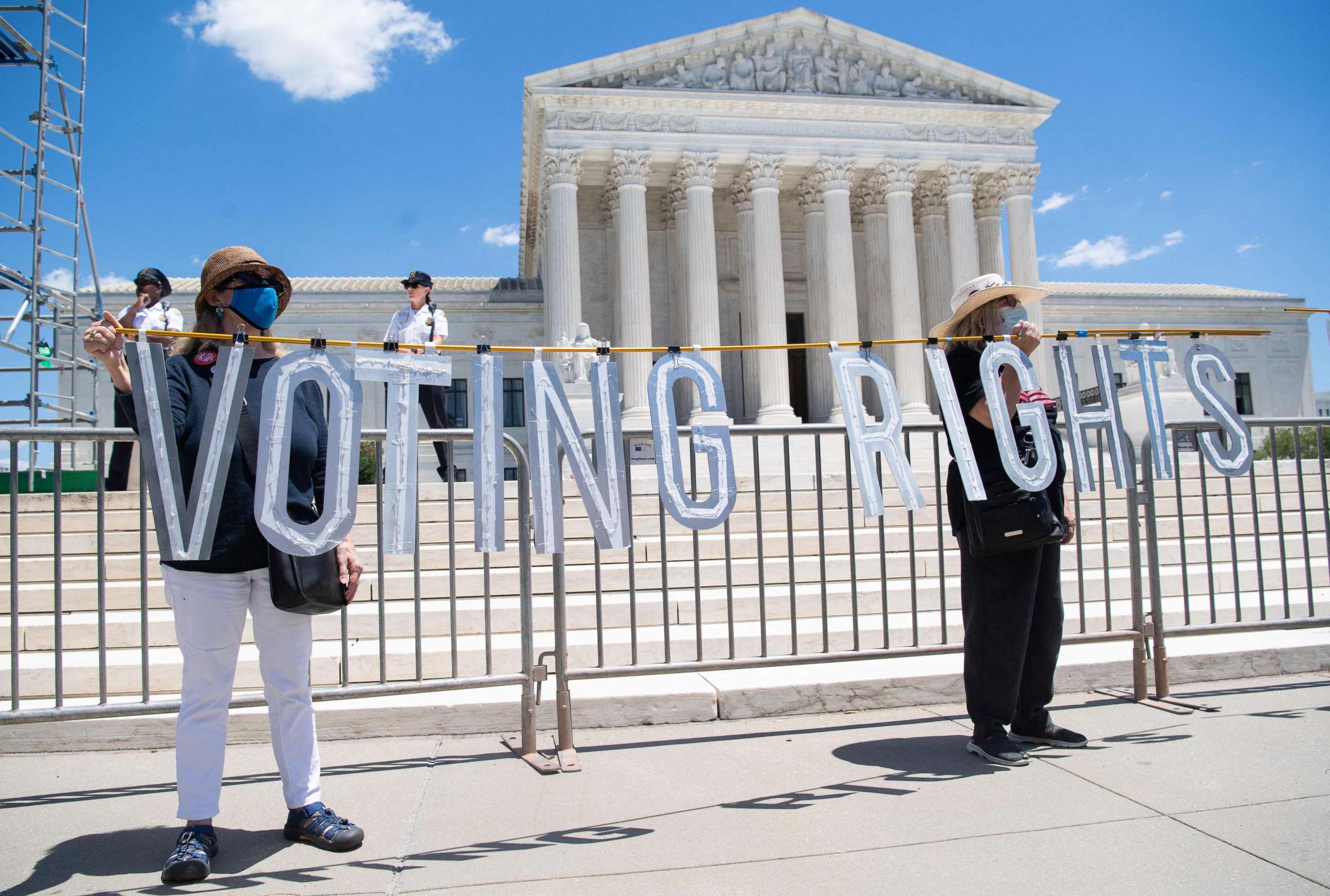 Civil rights advocates, Democrats and the court's three liberal justices warned that the decision's more stringent approach to racial disparity in voting will weaken the protections intended by Congress.
"This Court has no right to remake Section 2. Maybe some think that vote suppression is a relic of history—and so the need for a potent Section 2 has come and gone. But Congress gets to make that call," Justice Elena Kagan wrote in dissent. "Because it has not done so, this Court's duty is to apply the law as it is written."
"The law that confronted one of this country's most enduring wrongs; pledged to give every American, of every race, an equal chance to participate in our democracy; and now stands as the crucial tool to achieve that goal. That law, of all laws, deserves the sweep and power Congress gave it. That law, of all laws, should not be diminished by this Court," she wrote.
The decision is the court's most significant on voting rights in nearly a decade since the justices in 2013 effectively gutted Section 5 of the 1965 Voting Rights Act, which had required states with a history of discrimination to "pre-clear" any new voting rules with the Justice Department.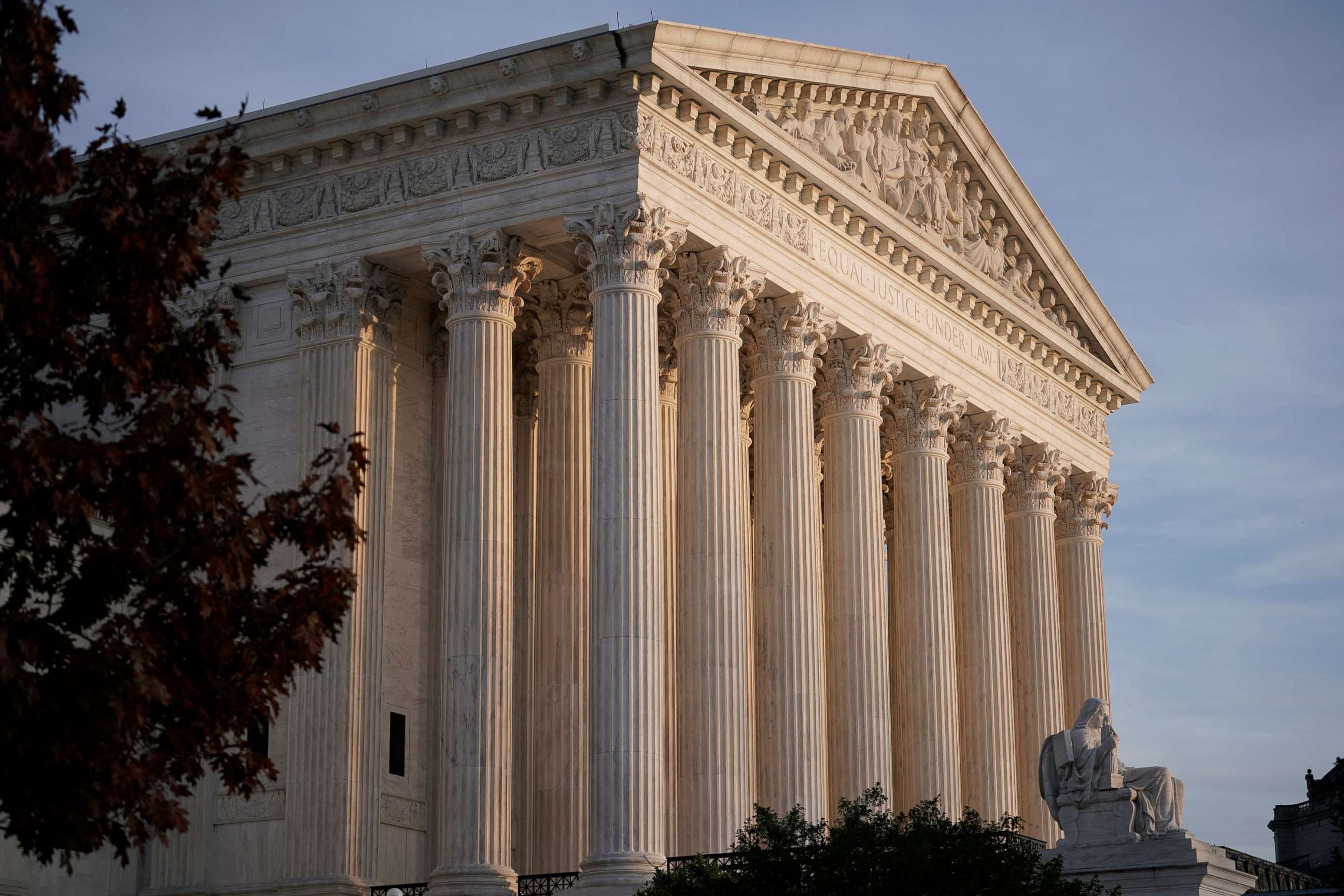 The ruling could have a sweeping impact on the fate of state election laws as dozens of GOP-led states push for voting restrictions in the wake of former President Donald Trump's claims of 2020 election fraud. Republicans in 48 states are pushing more than 389 restrictive bills that would make it more difficult to cast a ballot, according to the liberal Brennan Center for Justice.
"The court made clear that it is skeptical of claims that states are discriminating on the basis of race in voting, even as it acknowledged that that is still a real threat that we face in this country," said Sean Morales-Doyle, acting director of voting rights at the Brennan Center. "Even if there's no evidence that there's anything going wrong with elections, [the court said] Arizona can use the lie that there might be something going wrong with elections to justify passing restrictive laws."
Justice Alito stopped short of mandating a new test for determining racial discrimination in voting laws but offered a series of "guideposts" he said judges should consider: the size of a voting rule's burden; the degree to which it departs from past practice; the size of racial disparities; and the overall level of opportunity afforded voters within a state's entire system for casting a ballot.
"No one suggests that discrimination in voting has been extirpated or that the threat has been eliminated," Alito wrote, "but Section 2 does not deprive the states of their authority to establish non-discriminatory voting rules."
Justice Kagan called Alito's list of guidelines "a list of mostly made-up factors at odds with Section 2 itself."
The law, she says, is written with a focus squarely on the effects of a voting restriction. "It asks not about why state officials enacted a rule, but about whether that rule results in racial discrimination. The discrimination that is of concern is inequality in voting opportunity."
Alito fired back, calling Kagan's interpretation "radical."
"I thought it was a big win, obviously not only for Arizona but for election integrity measures for the Constitution," Arizona Attorney General Mark Brnovich told ABC News. "Arizona has a whole plethora -- we have an entire menu of options for how we can vote. We don't want anyone's votes diluted or discarded or thrown away, but we all want to have confidence in the results."
Democrats and civil rights advocates say the guidelines laid out by Alito will make it more difficult to win legal challenges against restrictions like tighter rules for absentee ballots, reductions of drop boxes, stricter ID requirements, bans on ballot collection, purges of voter rolls, and even criminalizing of water distribution to people in long voting lines.
"This is a ruling that definitely will make it easier for states to impose restrictions, harder for plaintiffs and voting rights groups to challenge these kinds of restrictions, and could really impact the outcome in close elections going forward," said Kate Shaw, Cardozo law professor and ABC News legal analyst.
President Biden said in a statement that he was "deeply disappointed" in the Supreme Court's decision and that it inflicts "severe damage" to the Voting Rights Act. "After all we have been through to deliver the promise of this Nation to all Americans, we should be fully enforcing voting rights laws, not weakening them," Biden wrote.
Republican National Committee chairwoman Ronna McDaniel called it a "resounding victory for election integrity."
"Democrats were attempting to make Arizona ballots less secure for political gain, and the Court saw right through their partisan lies," she said in a statement.
A new ABC News/Washington Post poll finds that Americans by a 2-1 margin call it more important to make it easier to vote lawfully than to make it harder to vote fraudulently.
Sixty-two percent in the national survey, completed Wednesday night, say it's more important to pass new laws making it easier for people to vote lawfully; 30% instead say it's more important to pass new laws making it harder to vote fraudulently.
There are sharp partisan and ideological differences. Eighty-nine percent of Democrats prioritize making it easier to vote lawfully, as do 62% of independents, dropping to 32% of Republicans. Still, that means a third of Republicans hold this view, which is at odds with the national party's focus on the issue.
Earlier this month, Congress failed to advance a sweeping overhaul of federal election laws backed by Democrats and the White House that would have established new baseline standards for mail-in voting, early voting, ID requirements and voter registration. Republicans were staunchly opposed.
"The Court's decision, harmful as it is, does not limit Congress' ability to repair the damage done today: it puts the burden back on Congress to restore the Voting Rights Act to its intended strength," President Biden said.
Civil rights advocates reacting to the Court's decision said the fight is not over.
"We have an opportunity here. The Supreme Court didn't help us. State legislators aren't helping us; they're actually erecting barriers. But voters have the power to overcome those barriers," said Alex Gulotta, a voting rights advocate and state director of All Voting Is Local. "Congress has the power to change this. State legislators have the power to change this, and the people will not be silenced and they're going to have a government that reflects who they are."