NASHVILLE, Tenn. -- Former Democratic Tennessee Gov. Phil Bredesen extended an olive branch to the president saying he'd like to work with Donald Trump in lowering the prices of prescription drugs in America.
The current Senate candidate Bredesen unveiled his plan while speaking to the Economic Club of Nashville Tuesday afternoon in the Bridgestone Arena. The former governor said he believes the U.S. should negotiate a "favored nation clause" with pharmaceutical companies in order to bring the cost of the drugs down to what they cost in other industrialized countries such as Australia, the United Kingdom and Germany. The clause ensures a seller gives a buyer the best terms for something available to others.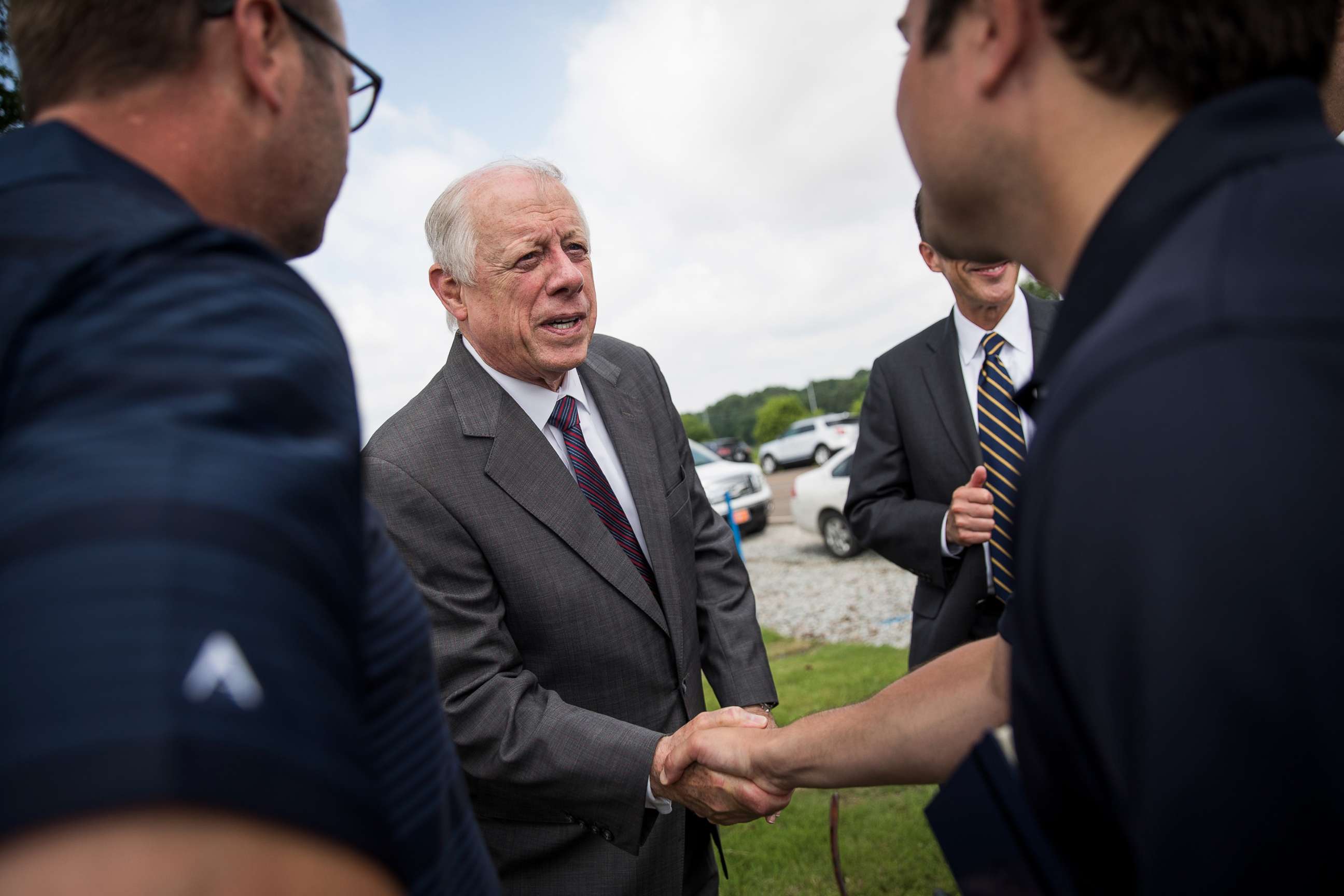 Under his plan, Bredesen said the United States, which is often the largest buyer of prescription drugs, will pay whatever price manufacturers determined, as long as it is in line with other countries.
"Very simple and straightforward," he said. "A couple of small changes in the laws and we could immediately do that."
Bredesen addressed the potential concerns some might have about his plan. He mentioned that drug companies often cite research and development as a reason for high prices. Bredesen said that there's no reason America should be footing the bill for research over other countries, saying that other developed nations should pay their fair share.
Bredesen also rejected the idea that the U.S. paying less for the medications would cause some to lose their jobs. Bredesen jokingly said that the only jobs affected would be the lobbyists, but added, "I'm sure they can find other jobs very easily and quickly."
Bredesen thought his proposal would be of interest to Trump because he believes that the president is "an excellent negotiator" and "an accomplished businessman" and that this has some aspects of the president's America First policy. Bredesen said that "if [the president] comes here again before the election is over to campaign for my opponent, I'll try to get a half an hour of his time and have a chance to talk to him about it."
Trump called Bredesen a "tool" at a rally in Tennessee back in late May.
The former governor is locked in a tight battle with Rep. Marsha Blackburn, who was campaigning in Hickman County on Tuesday. The race gained considerable national attention last week when pop star Taylor Swift endorsed Bredesen over Blackburn in the race in her adopted home state.
Bredesen later told reporters after his speech, "The next trip might be a little bit one step too clever, but if I am elected, I would have no problem at all in saying, 'Let's go talk to some of the staff members of the president and let's figure out how we might do something like this on a bipartisan basis.'"
The Tennessee Republican Party chairman Scott Golden responded to Bredesen's request to speak with the president in a statement, calling it "just another political stunt from Phony Phil Bredesen."
Trump endorsed Blackburn after her primary win on Aug. 3, calling her "an outstanding person & great supporter of mine" on Twitter.