TIMELINE: EPA chief Scott Pruitt's condo controversy, explained
Pruitt rented a bedroom in a D.C. townhouse tied to a lobbyist couple.
Feb. 17, 2017: After being nominated by President Donald Trump, former Oklahoma Attorney General Scott Pruitt is confirmed by the Senate to the lead the Environmental Protection Agency (EPA).
Early 2017: Pruitt began renting a bedroom in a Washington, D.C. townhouse co-owned by the wife of a lobbyist with energy industry clients, J. Steven Hart, property records show. Most notably, Hart's firm has lobbied on issues related to the export of liquefied natural gas, though a spokesman for Hart said his client did not lobby the EPA or the Department of Energy in 2017 or 2018. According to the Center for Responsive Politics, Cheniere Energy Inc., which owned the only active liquid natural gas export plant in the United States at the time, reported paying Hart's firm $80,000 in 2017.
March 29, 2017: Pruitt's security detail broke down the door of the condo, believing Pruitt was unconscious and unresponsive and needed rescue, a source familiar with the incident told ABC News. It is unclear what led to the panic that caused the response, but police recordings obtained by ABC News show that a Capitol Police officer called 911 at the behest of Pruitt's security detail, which had tried unsuccessfully to reach him by phone and by banging on the building's front door. Pruitt declined medical attention, and a police report was never filed. The EPA eventually agreed to reimburse the condo owner for the damage to the door in the amount of $2,460, an amount first reported by The Washington Post.
May 2017: Pruitt's daughter McKenna, who served as a White House intern, stayed in the two-bedroom condo during her internship, according to two sources familiar with the living arrangements. According to her LinkedIn page, she served as a clerk in the White House Counsel's office between May and August of 2017. Vicki Hart, who co-owns the condo, said the one-bedroom lease agreement was for Pruitt only. "If other people were using the bedroom or the living quarters, I was never told, and I never gave him permission to do that," she said.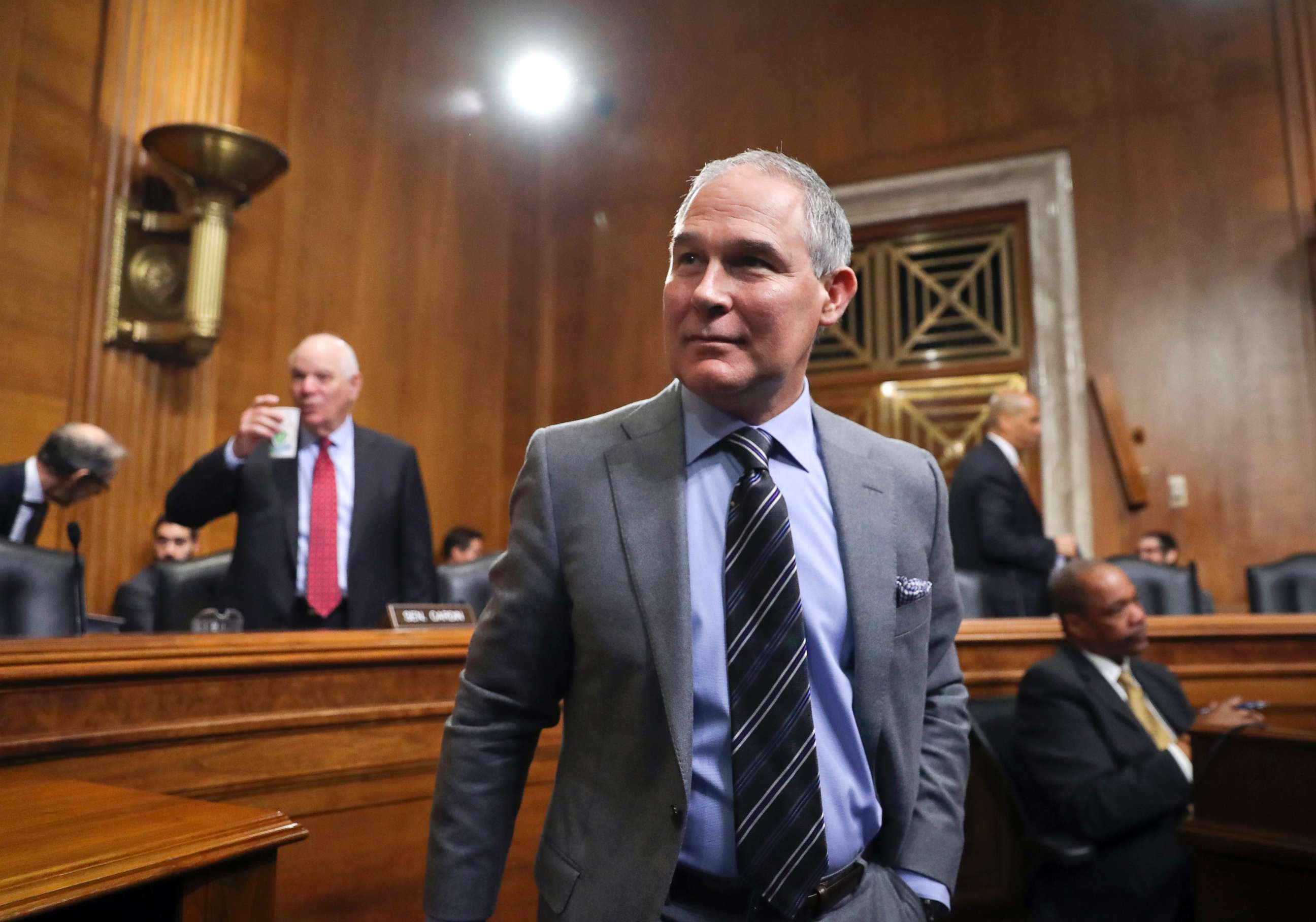 August 2017: Pruitt moved to a new residence.
December 2017: Pruitt traveled to Morocco, where according to an EPA press release, liquid natural gas exports was a topic of discussion. Cheniere Energy spokeswoman Rachel Carmichael told ABC News the company ended its relationship with Hart's firm in December 2017.
March 29, 2018: ABC News first reported the details of the arrangement, raising questions about whether Pruitt had received an improper gift from a lobbyist tied to energy companies whose businesses could be affected by regulatory decisions made by the EPA, the agency Pruitt had recently begun to lead. EPA officials scrambling to explain the rental agreement issued an initial retroactive ethics ruling from the agency's senior ethics official, Justina Fugh, saying she found the housing agreement was permissible and that it was a routine business transaction with a personal friend.
March 29, 2018: Later that day, the EPA showed Bloomberg News cancelled checks detailing six payments Pruitt made to a limited liability corporation co-owned by J. Steven Hart's wife Vicki from March to September 2017. According to Bloomberg, a source compared the lease to an "Airbnb-style arrangement," in which he was charged $50 per night even though the condo is in a prime location, less than a block from the U.S. Capitol complex, and other apartments in the building complex have rented for as much as $5,000-a-month, according to a source familiar with a neighboring lease.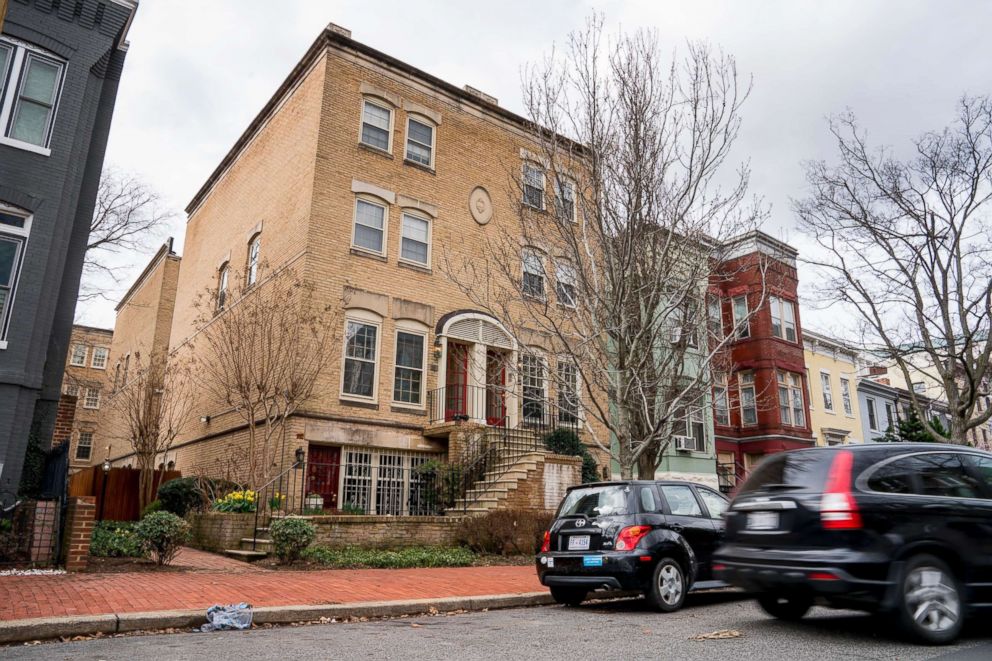 March 30, 2018: The District of Columbia's Department of Consumer and Regulatory Affairs wrote on Twitter that their office would be conducting an investigation into whether the unit was legally rented. Staff from the EPA ethics office met with staff from the EPA public affairs office to discuss the issue and then released a new ethics statement. "Entering into the lease was consistent with federal ethics regulations regarding gifts, and use of the property in accordance with the lease agreement did not constitute a gift as defined in those regulations," said the EPA memo, signed this time by Kevin S. Minoli, who is identified as the "designated agency ethics official" for EPA.
April 1, 2018: Chris Christie, an ABC News contributor and former governor of New Jersey, told ABC News Chief Anchor George Stephanopoulos on "This Week" that the Trump transition team responsible for vetting Pruitt was "brutally unprofessional" and that Pruitt likely faces trouble following the reports. "I don't know how you survive this one," he said. But President Trump's friend Christopher Ruddy, an ABC News contributor and the founder and CEO of news and opinion site Newsmax, suggested Pruitt could weather the storm: "The president looks very holistically at their whole job performance and I think he'll apply that same formula to Scott Pruitt."
April 2, 2018: ABC News reported that a prominent ethics expert has raised serious concerns about the propriety of the retroactive ethics reviews. "This ethics opinion is highly unusual and problematic in many respects," said Noah Bookbinder, the executive director of Citizens for Responsibility and Ethics in Washington, a non-partisan public advocacy group.
ABC News' John Santucci, Matthew Mosk, Stephanie Ebbs, Cheyenne Haslett and Pete Madden contributed to this report.