The Trump Organization's controller is expected to testify Thursday before a grand jury in New York that is investigating whether former President Donald Trump played a role in the hush payment to adult film actress Stormy Daniels ahead of the 2016 presidential election, sources familiar with the matter told ABC News.
Jeffrey McConney has worked at the Trump Organization for more than three decades and was a subordinate to its former chief financial officer Allen Weisselberg, who is now serving jail time after he pleaded guilty to tax fraud.
McConney appeared more than a half-dozen times before a grand jury about illegal practices at the Trump Organization and he testified at the company's trial late last year that resulted in a conviction on charges it paid certain executives as independent contractors and through under-the-table perks.
McConney is expected to appear before the new grand jury convened to hear evidence by the Manhattan District Attorney's Office about the payment to Daniels meant to keep quiet about her long-denied affair with Trump, the sources said.
A spokeswoman for the district attorney's office declined to comment. An attorney for McConney also declined to comment.
McConney's anticipated grand jury appearance was first reported by CNN.
The former publisher of the National Enquirer, David Pecker, appeared before the grand jury earlier this week, the sources said. Pecker helped broker a $150,000 payment to Daniels, according to federal prosecutors who previously investigated the arrangement and reached a non-prosecution agreement with Pecker's employer, AMI.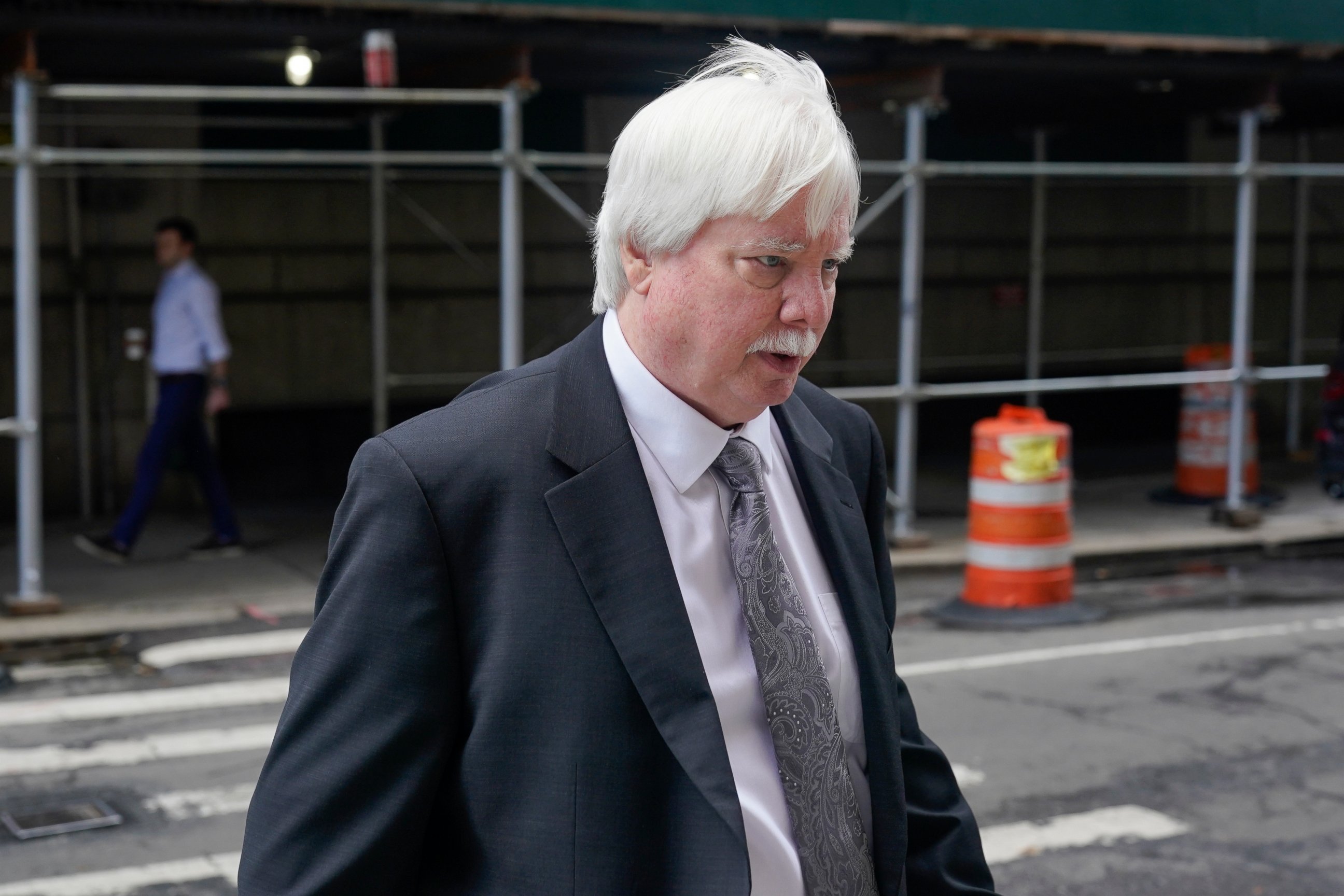 Pecker interviewed Daniels about her alleged affair in June 2016 and agreed to acquire the story for the purposes of burying it, a practice known in the tabloid industry as "catch and kill."
Prosecutors believe the payment violated campaign finance laws governing expenditures made for purposes of influencing an election and in coordination with a candidate or his campaign.
Trump has denied knowing about the payment that was arranged through his former personal attorney, Michael Cohen.
The Manhattan District Attorney's Office is investigating whether the Trump Organization falsified business records in the way it recorded a reimbursement payment to Cohen, sources familiar with the investigation have told ABC News.