Transgender gubernatorial candidate Christine Hallquist says Trump 'wants to eradicate my community'
Hallquist could make history Tuesday as the nation's first transgender governor.
Montpelier, VERMONT -- With a population of just over 600,000, the state of Vermont, which sent a Democratic socialist to the U.S. Senate — and is poised to do so again on Tuesday — is not high on anyone's list of battleground states this cycle.
But a potentially historic race pits the first openly transgender gubernatorial nominee for a major party in U.S. history, Democrat Christine Hallquist, against Republican incumbent Gov. Phil Scott — it has drawn national attention as a politically tense and divisive election season draws to a close.
That division is not lost on Hallquist, the former CEO of the Vermont Election Co-op who still faces a steep challenge in unseating Scott, who maintains a reputation as a popular moderate even though he rankled some conservatives in the state by signing gun control reforms into law earlier this year.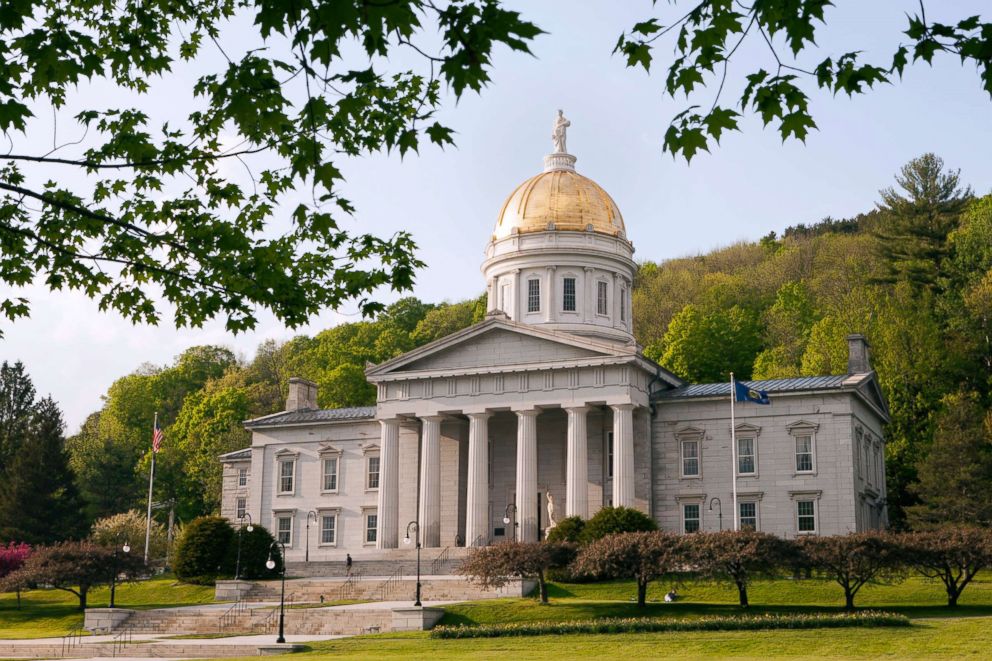 When asked by ABC News about the historic nature of her candidacy and the effect it could have on political participation in this country and the current political tone, Hallquist did not mince words as she cast doubt on the transgender community's safety in the Trump era.
"Donald Trump has decided he wants to eradicate my community. And I'm not sure what happens when you get federal overreach. I don't think we're safe in Vermont," Hallquist said.
According to Victory Fund, an outside group that tracks LGBTQ candidates across the country, there are just 13 openly transgender politicians serving in public office in the United States.
The 62-year-old Hallquist also said that the history she made really depends on the outcome of the election on Tuesday.
"This is a referendum on the future of our state and our country," Hallquist said, "I am proud of the fact that I am the first transgender major party candidate for governor, but I'm not sure what that means if we don't change the direction."
"Everybody needs to know this is a really important election," she added. "I believe nationally our democracy is hanging on by a thread right now, and I believe in Vermont we are setting ourselves up for a very expensive future."
When asked by ABC News about the outpouring of support she's received from across the U.S. since she won the Democratic primary in Vermont this summer, Hallquist said she appreciates it but is focused on winning come Tuesday.
"I say thank you for thanking me, but go vote."
Most political observers still consider Hallquist a firm underdog. Despite Vermont's deep blue reputation, the governor's mansion has changed hands between parties three times since 2000. In his 2016 bid for governor, Scott also won by more than eight points.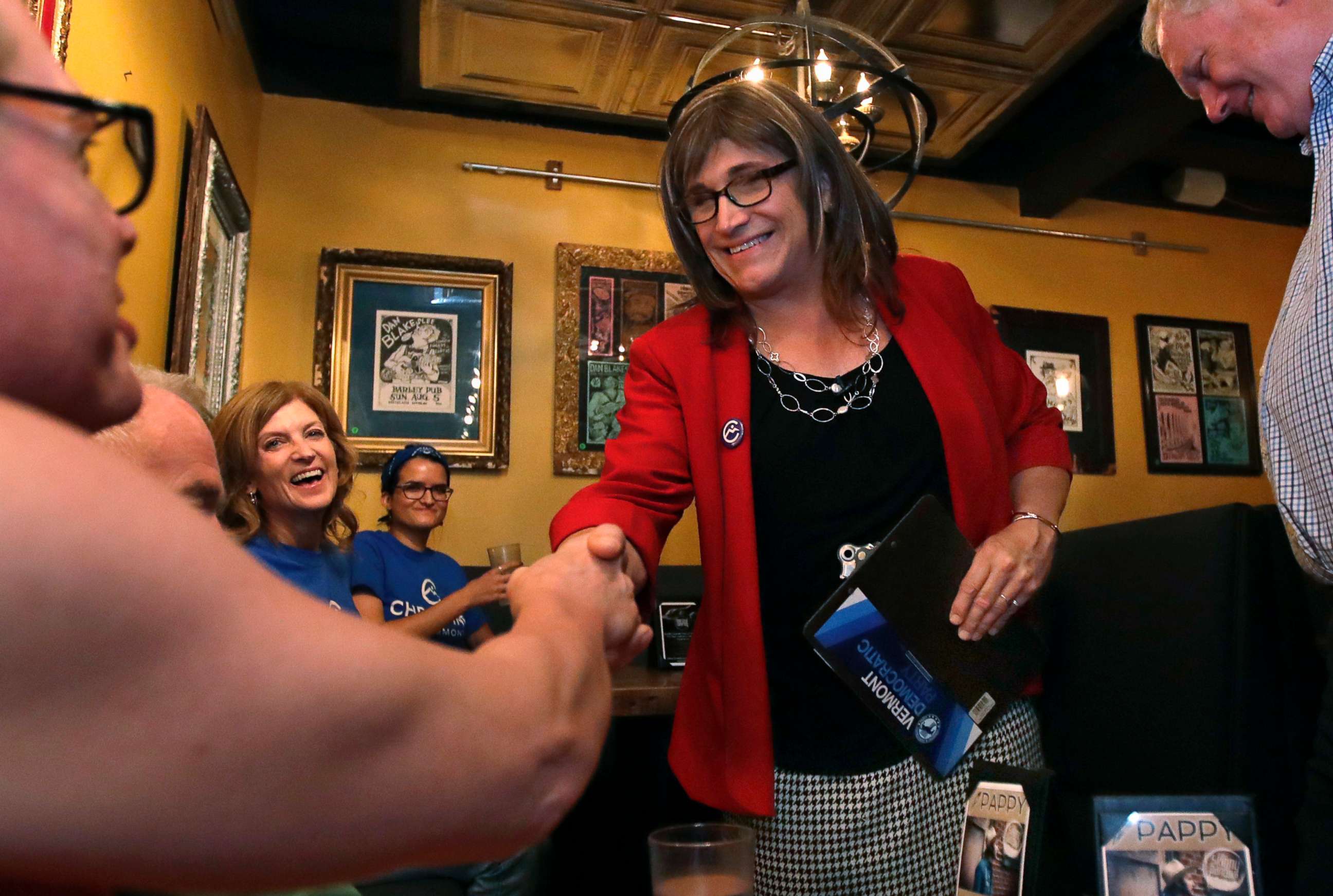 ABC partner FiveThirtyEight currently gives Scott a 19 in 20 chance of winning re-election in the Green Mountain state.
When it comes to Trump, Scott has largely kept his head down in his bid for a second term, but he spoke out against the president after the violence that erupted during a white nationalist rally in Charlottesville, Virginia in the summer of 2017.
"His refusal to denounce bigotry and hateful ideals, I think, is unacceptable," Scott said of Trump at the time, according to the Burlington Free Press. "I think you have to confront that, and I believe that we have an obligation to stand up to white supremacy, bigotry and neo-Nazism, and it has no place in our nation.
But those odds have not stopped Hallquist from making an aggressive anti-Trump pitch to voters, even as she denies she is tying Scott to the commander-in-chief.
"I am not trying to tie Donald Trump to Phil Scott," Hallquist said during a press conference Thursday at the Vermont State House in Montpelier. "Donald Trump is a psychotic despot, I would never do that."
Hallquist and Scott will face off Thursday night in the final debate of the general election at St. Michael's College in Colchester, which is just outside Burlington.