President Donald Trump defended his response to the death of Sen. John McCain in a recent interview.
Trump came under public pressure to acknowledge the former Vietnam prisoner of war and longtime senator after initially releasing only a short tweet of condolences and lowering the White House flag for less than 48 hours instead of waiting to raise it to full-staff until McCain's body is interred, as is protocol.
The White House eventually returned the flag to half-staff under pressure from veterans groups and even some of its own staffers.
When asked whether he missed an opportunity to unite the country, Trump stood by his actions.
"No, I don't think I did at all," he said in the interview with Bloomberg News.
"I've done everything that they requested and no, I don't think I have at all," he said.
Trump and McCain clashed in recent years, with the clearest, earliest public example coming during the presidential campaign in 2015 when Trump said McCain, who was held captive in Hanoi during the Vietnam War for five years, was "not a war hero," adding, "I like people that weren't captured."
McCain crossed party lines in July 2017 to vote against the White House-backed skinny repeal of Obamacare, and Trump has brought that "thumbs down" vote up in many speeches since, slamming the senator's actions.
"We had our disagreements and they were very strong disagreements," Trump said to Bloomberg News Thursday. "I disagreed with many of the things that I assume he believed in."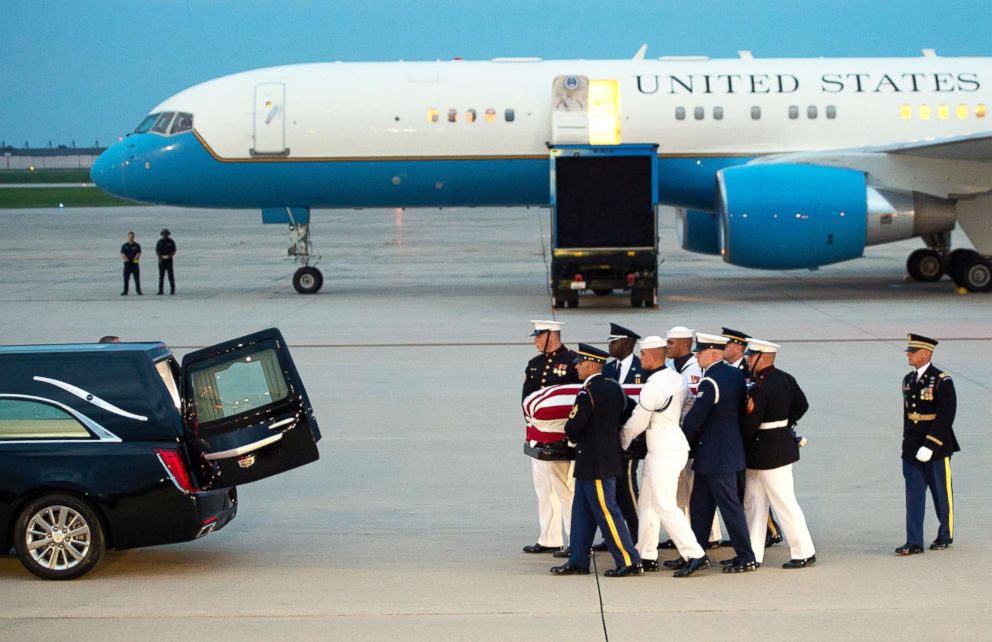 McCain's body arrived in Washington Thursday after two days of memorials in his adopted home state of Arizona. Former Presidents George W. Bush and Barack Obama, both of whom defeated McCain in his 2000 and 2008 presidential runs, respectively, will give eulogies for McCain at his service in the National Cathedral Saturday.
Vice President Mike Pence is slated to attend but Trump is not, as McCain requested.
McCain died last Saturday of brain cancer four days before his 82nd birthday.