Trump and DeSantis are 'wrong' on Ukraine policy, 2024 GOP hopeful Will Hurd says
The former Texas congressman announced his White House bid last week.
The latest 2024 hopeful, former Texas Rep. Will Hurd, on Sunday stressed that he stood out in the crowded Republican primary field because of his belief that American needs stronger leadership on the world stage, particularly on Russia's invasion of Ukraine.
"We've seen over the last couple of days that we need people that have a real experience when it comes to national security," Hurd told ABC "This Week" co-anchor Jonathan Karl. "And look, Donald Trump has some good ideas, but he ... lacked an ability to leverage the government in order to execute on those things. People like Ron DeSantis don't have that experience when it comes to foreign policy."
"It's unfortunate the two leading Republican nominees for president, Donald Trump and Ron DeSantis, [their] policy on Ukraine is wrong," Hurd said. "I wish they would stop fighting with American companies like Disney and be more interested in supporting our allies against attacks against democracy."
Trump has maintained that if he were still in office, Russia would never have invaded Ukraine -- and if he's reelected, he has boasted that he could almost instantly resolve the conflict. DeSantis was criticized this year for labeling the invasion a "territorial dispute," which he later said was misunderstood. He's called Russian President Vladimir Putin a "war criminal."
Hurd, a former CIA clandestine officer, on "This Week" also accused the Biden White House of "wringing their hands and doing nothing" as a mercenary group mounted an aborted revolt in Russia over the weekend.
He said America should have been "planning with Ukrainians on how to take advantage of this opportunity," to help them more in their fight, and he called on America to increase its military backing to include a no-fly zone. The U.S. has resisted that, fearing it could escalate the fighting.
"The thing that I get frustrated [with is] this old fashion concept of escalation," Hurd told Karl. "What did Vladimir Putin do when he had somebody barreling down the highway to come to Moscow? He didn't escalate. ... He capitulated," Hurd continued, referring to the mercenaries who reached a deal with the Kremlin as they marched to the capital.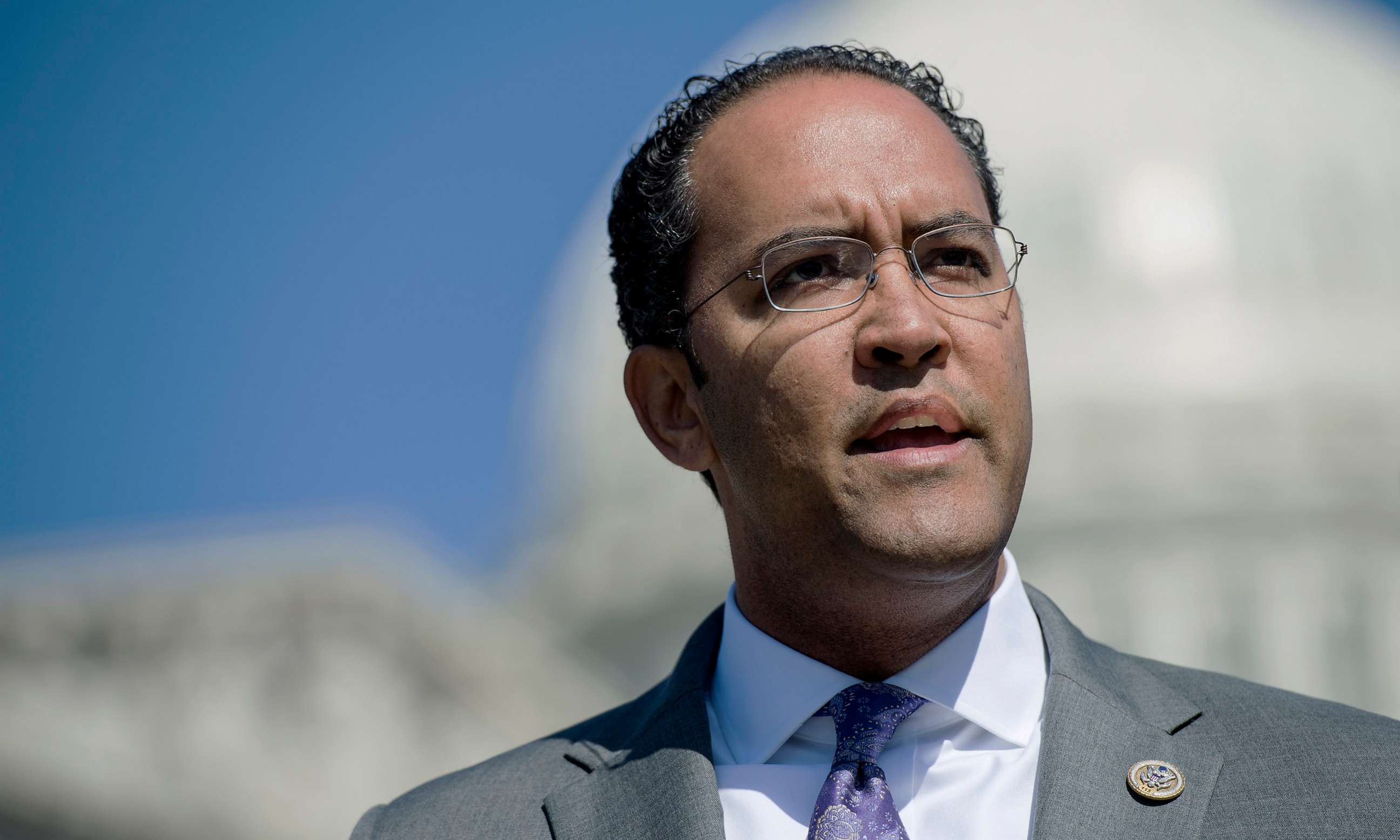 Hurd also seized upon a comment made earlier on "This Week" by U.S. Secretary of State Antony Blinken, when Blinken said the U.S. was supporting Ukraine taking back territory that's been captured from them by Russia over the last 16 months -- rather than since 2014, when Crimea was illegally annexed.
"I hope that was just him misspeaking," Hurd said.
Karl pressed Hurd on what he sees as his chances after he jumped into the GOP field on Thursday. The slate of more than a dozen candidates is currently led by Trump.
Hurd acknowledged being a "dark horse" but again pointed to his focus on national security as what sets him apart.
"The last two administrations, President [Joe] Biden and President Trump, has failed in the western hemisphere to build our allies," Hurd argued. "And why should every American care about this? Every American should care, because the Chinese government is trying to surpass us as a global superpower."
Karl then asked Hurd, seen as a more moderate Republican, if he would consider joining a faction of center-leaning politicians who have indicated they may rally around a third-party ticket next year if the major nominees are Biden and Trump.
"My goal and my focus is winning the Republican nomination. I'm in this to win it," he said, adding, "Nobody thought a Black Republican could win in a 72% Latino district [in Texas], and nobody thought I could win reelection. I know how to do that, and the way to do it is simple: Engage and go to places where people don't expect you to go."