— -- A Jamaican-born fashion model is taking on Donald Trump, saying the modeling agency owned by the presidential candidate lured her to New York to work at age 17 with the promise of riches and fame and then treated her "like a slave."
The model, Alexia Palmer, said in a lawsuit against the agency that she received only $3,880 plus cash advances totaling $1,100 over a three year period, even though Trump Model Management filed immigration documents to obtain a special work visa, called an H-1B, for Palmer, certifying she would work "full-time" and earn $75,000 a year.
"That's what slavery people do," Palmer told ABC News. "You work and don't get no money." The agency took 80 percent of her earnings as expenses and fees but only found her 21 shoots over three years. And under the terms of her visa, she could not work anywhere else if she wanted to stay in the U.S.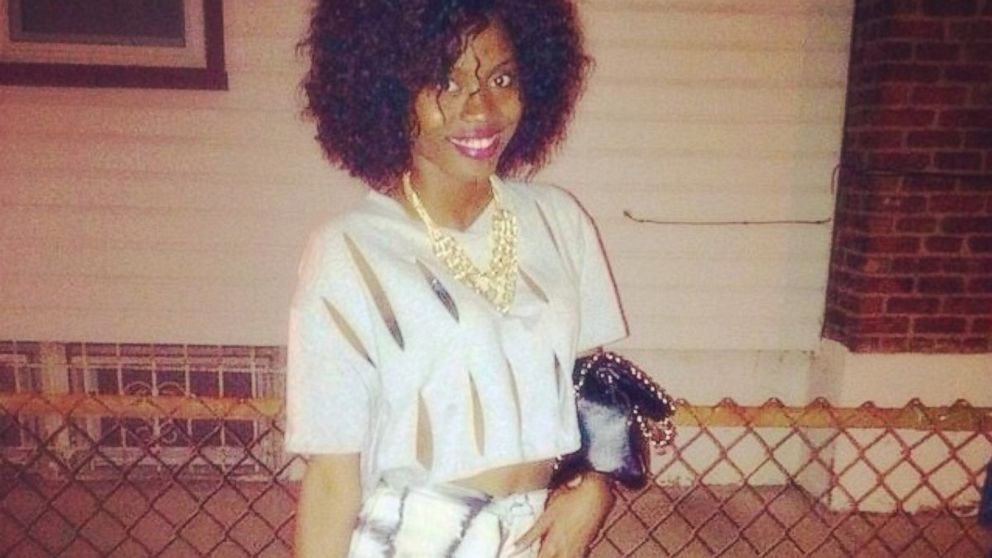 Trump's attorney, Alan Garten, disputed Palmer's claim, saying she was treated the same as any other fashion industry prospect and made little money because "she had a lack of work."
"Anything she's saying about being treated as a slave is completely untrue," Garten said. "The greater demand for the model, the better that model does. In the case of the individual you're talking about, there wasn't -- unfortunately -- a lot of demand for the model."
Immigration experts told ABC News that this type of arrangement -- bringing in a worker on a promise of pay that never comes -- is a troubling abuse of the foreign work program.
"I'd say that somebody's got some explaining to do," said Robert Divine, a former chief counsel to the United States Citizenship and Immigration Services agency during the Bush administration. "It would be extraordinarily unusual for that to be legal."
Palmer's case comes as Trump is increasingly being questioned by his political rivals about his treatment of women and immigrants, and specifically, his frequent use of the guest worker visa known as H-1B. Both Republican presidential candidates Marco Rubio and Ted Cruz took swipes at Trump about his use of foreign workers under the visa program. Trump has vacillated on the subject, defending his use of H-1B visas at his country club resorts, saying American workers would not be willing to take seasonal jobs as waiters and dish washers. He disavowed and then renewed his support for a position laid out in a recent statement, which called for an end to "rampant, widespread H-1B abuse."
"I will end forever the use of the H-1B as a cheap labor program, and institute an absolute requirement to hire American workers first for every visa and immigration program. No exceptions," says the statement, posted to Trump's website.
Trump has criticized companies who use the H-1B program, including Disney, ABC News' parent company. Firms have argued that foreign workers are brought in not to save money but to take on seasonal or specialized jobs that cannot otherwise be filled.
At the same time, The New York Times reported that Hillary Clinton and her political allies are planning to highlight reports of Trump's derogatory treatment of women.
For the billionaire real estate mogul, the SoHo-based Trump Model Management is a little-known holding in a vast global empire. The modeling business brought the Republican presidential contender between $1 million and $5 million in annual earnings, according to his public financial disclosure reports. The agency has also had a history of ties to Trump's personal life. He has dated at least two models who worked there, including the woman who would become his third wife, Melania, who made a splash while the two were dating in 2000, posing nearly nude in the cockpit of a Trump private jet for a spread in British GQ.
The agency provided models to show off the fashion brand of Trump's daughter Ivanka, who also "made a lot money as a model, a tremendous amount," Trump told Howard Stern.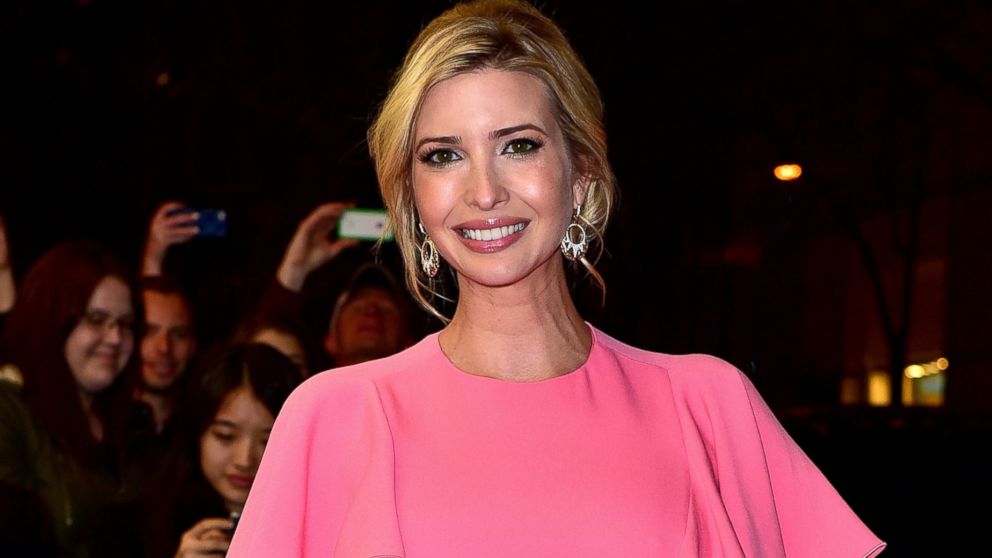 The head of Trump Model Management, Corinne Nicholas, served for years as a judge for Trump's Miss Universe beauty pageants, and a contract with the firm was offered as a prize to winners of Trump's Miss Teen USA contest. A Trump model helped anchor a short-lived reality show created by Trump for MTV, called Pageant Place. It lasted one season.
The agency's website says it recruits girls as young as 14, scouting potential talent around the world. More than 100 Trump models have come to the U.S. on H-1B work visas. Federal labor laws require employers to commit to a set wage for those workers, and, to prevent companies from undercutting American workers, that wage must be better than the typical wage for an American worker.
Alexia Palmer, now 22, said she was 17 when she signed with Trump, spotted by a local agency after finishing second place in a Kingston, Jamaica talent contest.
"I was very excited because all the girls in Jamaica wanted to be signed with an agency [in New York]," she said. "When I went there, they were telling me... I'm going to sign with an agency and my life is going to change."
Her visa application declared that she would have full-time work with Trump Model Management, with an annual wage of $75,000. But in a federal lawsuit she filed last year, she contends that is not what happened. The agency deducted thousands of dollars in fees for a range of services provided to Palmer. Among those, fees for a cell phone, a promotional video, test photos, makeup, airfare to photo shoots, and car service.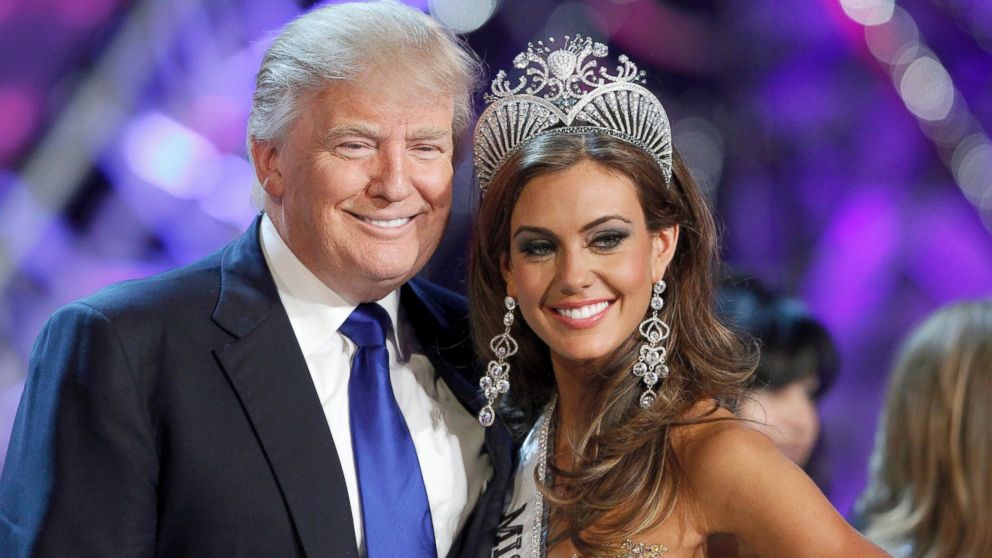 Palmer's attorney, Naresh Gehi, said he expects a number of other former Trump Model Management models to join the lawsuit, which he is seeking to have certified as a class action on their behalf.
Gehi called the arrangement "a blatant violation of the immigration laws, a blatant violation of getting people from a foreign land to this country and exploiting them."
The Trump agency's lawyers argue that Palmer worked "less than ten calendar days during her entire three year business relationship with [Trump Model Management] -- an amount which indisputably sets her hourly wage well above the federal minimum wage."
Garten said the agency served as Palmer's manager, not as her employer, saying "there was no employer-employee relationship." Instead, he said the arrangement with Palmer was typical for model managers who hunt for prospects and then hope to attract interest in their look from fashion industry customers.
"It's a good-faith estimate of what a model who is marginally successful may make," Garten said. "Actually most models who are marginally successful make far more than that. She just wasn't."
Garten said the arrangement with Palmer was typical for model managers who hunt for prospects and then hope to attract interest in their look from fashion industry customers.
"That is how the industry works, and it is fair," Garten told ABC News. "The agency is entitled to make money off of her work, and the better she does the more she makes... If that it's unfair then you would never have Heidi Klum and Claudia Schiffer and Linda Evangelisa. There would be no models and there would be no industry because no one ever made money."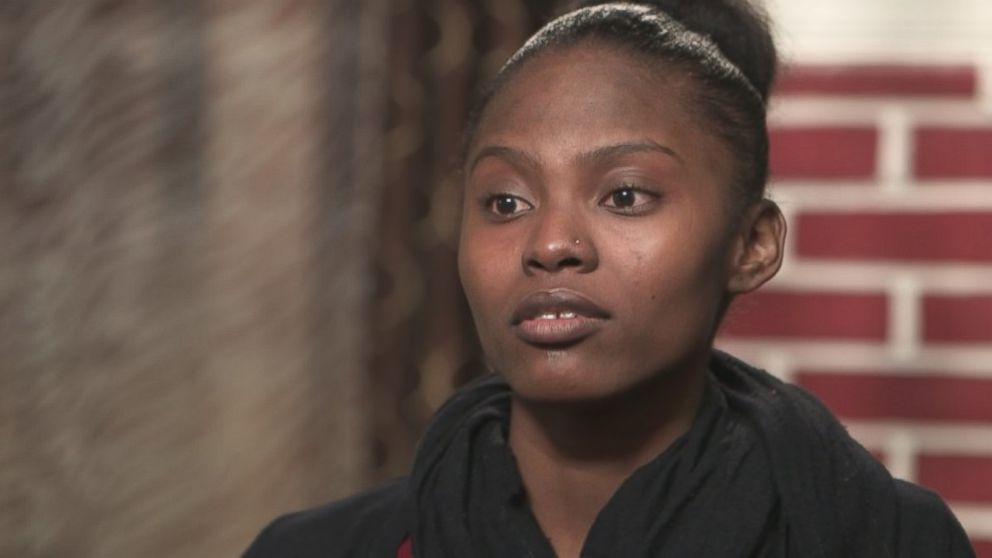 Michael Wildes, the New York attorney who handled the visa application for Palmer and other Trump models spoke with ABC News at Garten's request. He said the pledge of a $75,000 annual wage on Palmer's H-1B application was "aspirational." But he said the agency initially considered Palmer an employee when it submitted her paperwork.
"Our position is the application was proper when filed," Wildes said. "They anticipated an employer-employee relationships. Circumstances changed, and now they're going to duke it out."
Wildes said H-1B visas "contemplate an employer-employee relationship" but don't fit neatly with the way the fashion industry operates. "You have a mess that good employers have to travail," he said. "Mr. Trump did what he thought was right with offering a visa to this employer."
Industry experts told ABC News that a reality of modeling is that some management firms take advantage of the models, who have few of the protections offered to actors and performers.
Christopher Kercher, an attorney for a different group of models that is suing a group of modeling firms over what he alleges are their opaque payment practices, said he has closely studied the issues and believes the industry has a problem with the way it treats models as contractors and the way it then deducts thousands in fees for services such as transportation, make-up and online postings.
Kercher called Palmer's case "utterly eye opening" and "really troubling."
"That's got to be on the far end of the curve," he said.
Fordham Law Professor Susan Scafidi has studied labor rights issues in the fashion industry and said there are definitely some management firms that do better by the models than others. The type of treatment described by Palmer, she said, is "a difficult story, but not an unexpected one."
"Modeling agencies, unlike those who represent actors for example, front many expenses," she said. "And often the model is not aware in advance that that's going to come out of her paycheck."
Scafidi said there should be genuine concern, especially for the young teenagers who leave home on a promise of fame and money.
"When a teenager anywhere in the world, whether it is in New York or in a small town in Brazil or in Jamaica or in Siberia, it's very exciting to be scouted by an agent and told that you are a beautiful young woman and you can walk the runways of the world," Scafidi said. "I think it's very exciting. And I think a lot of people sign very quickly."
In Palmer's case, her mother in Jamaica signed the contract specifying that expenses and fees would be deducted. At the request of ABC News, Scafidi reviewed the expenses and deductions that the Trump firm charged to Palmer. While some items, such as hair and make-up, are typically charged against a fashion model's earnings, Scafidi said she was surprised to see a $4,000 administrative fee added to the 20 percent management fee.
"The administrative fee seems high and unusual to me, given that there was also a commission built in," she said.
Of equal concern, Scafidi said, is the immigration process used to import the foreign models.
Gehi, Palmer's lawyer, said he believes Trump Model Management has repeatedly abused the H-1B visa rules by certifying to the government that the fashion models will earn $75,000 or $100,000 a year -- figures the agency reported in publicly available federal records -- and then failing to pay them anything close.
Robert Divine, the former top immigration official, told ABC News that declarations of wages filed with the federal government are not intended to be estimates. Rather, they are intended to prevent U.S. employer "from using this program to hire relatively cheap professional foreign labor."
"That document shows how the worker is going to be paid," Divine said. "So the worker has an expectation they're going to be paid that amount."
ABC News' Alex Hosenball, Michael Birnkrant, Zoe Lake and Annie Shi contributed to this report.