President Donald Trump is once again pushing back on Watergate reporter Bob Woodward's book, claiming the White House is a "smooth running machine" — a different synopsis than the turmoil and paranoia depicted in Woodward's book.
When the Washington Post first reported on the exclusive details of "Fear: Trump in the White House," Trump quickly bashed it — calling the book a "scam" and accused the tome of being filled with "made up" quotes.
Now, before the book is set to release Tuesday, Trump is firing back — calling the book a "joke" and Woodward a "liar" who was like a "Democratic operative prior to the midterms."
"The Woodward book is a Joke - just another assault against me, in a barrage of assaults, using now disproven unnamed and anonymous sources," Trump tweeted. "Many have already come forward to say the quotes by them, like the book, are fiction. Dems can't stand losing."
Trump even teased his own memoir tweeting, "I'll write the real book!"
Last week, the White House issued a statement condemning Woodward's book as "nothing more than fabricated stories" told "to make the President look bad."
Woodward did not identify all sources quoted in his new book and credits his work as "deep-background" reporting.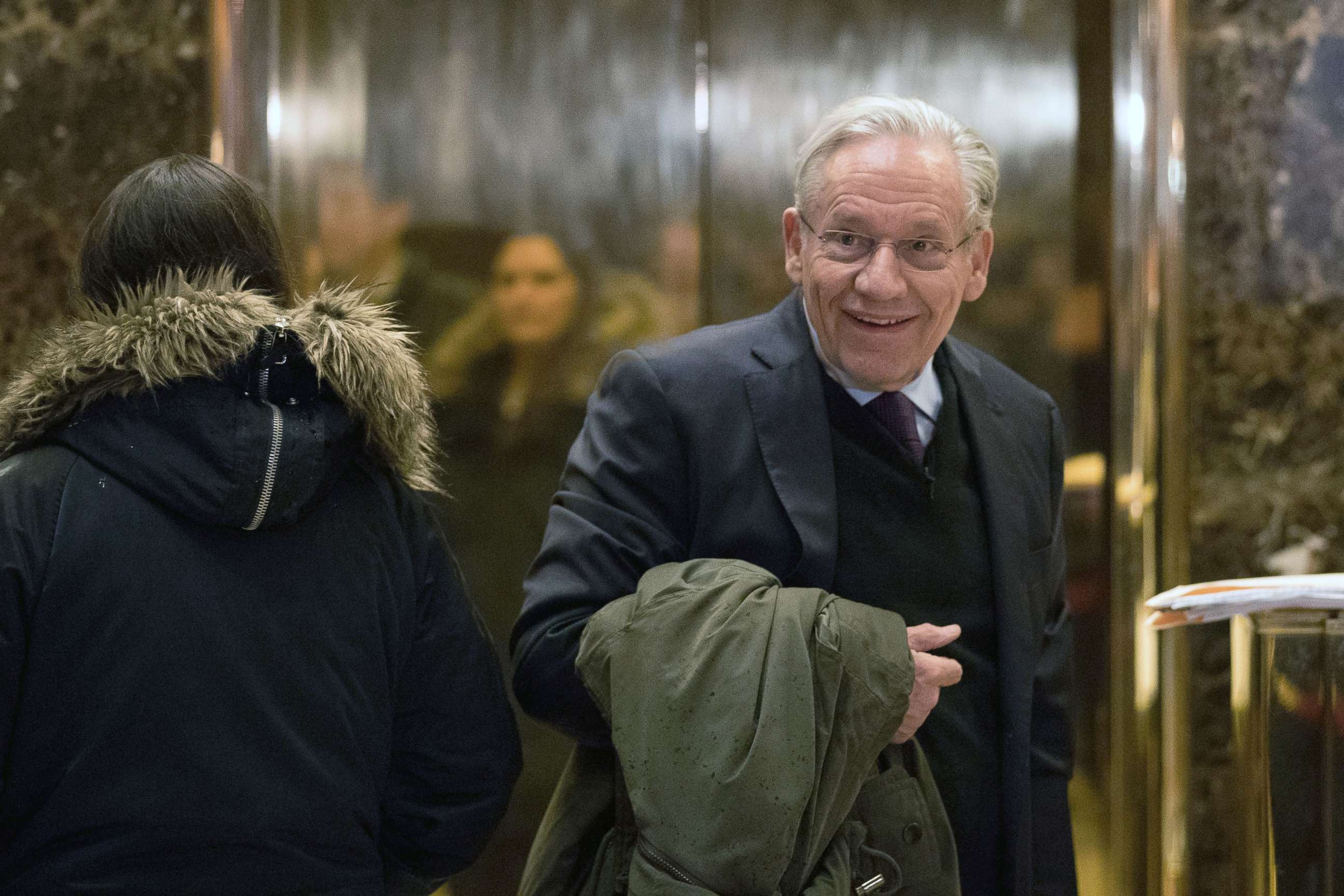 Trump on Monday morning tweeted "We are making some of the biggest and most important deals in our country's history - with many more to come! The Dems are going crazy!"
"The Economy is soooo good, perhaps the best in our country's history (remember, it's the economy stupid!), that the Democrats are flailing & lying like CRAZY!" Trump added.