At Trump rallies, an uneasy mix of hate, friendliness toward the media: Reporter's notebook
ABC News' Tara Palmeri covered the president's rallies last week.
Driving just 200 miles north of Washington, D.C., to President Donald Trump's rally in northeast Pennsylvania, I was more nervous than usual.
Tensions between Trump supporters and the press seemed to have peaked at a Trump rally in Florida just two days earlier when CNN's Jim Acosta was booed and flashed with middle fingers.
At the same time, there was interest in digging into a curious phenomenon at the rallies -– a layer of QAnon signs in the crowd. We were eager to speak to believers in this growing internet conspiracy that supports the Trump presidency through information leaked by an elusive government official named Q.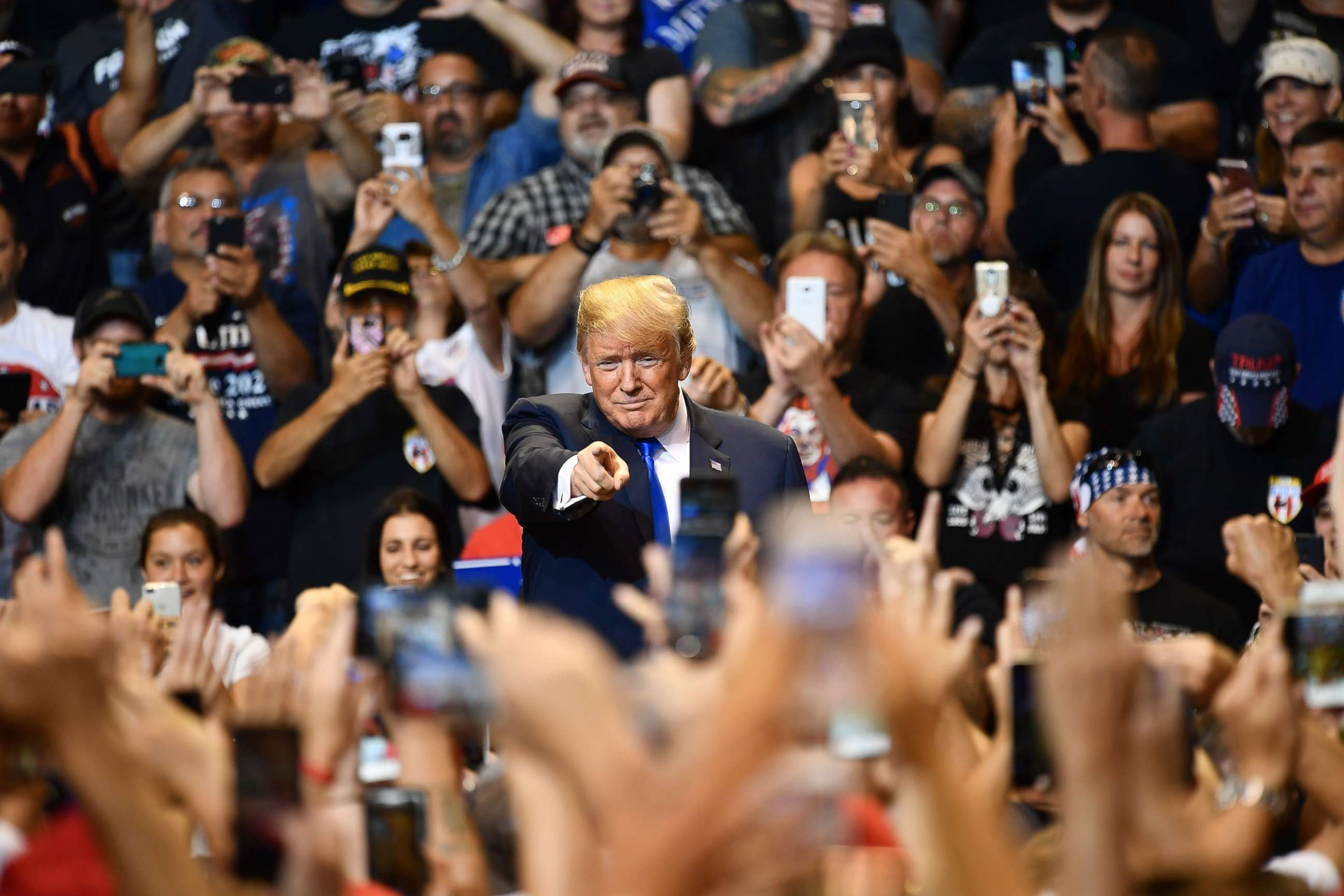 At the Mohegan Sun Arena stadium surrounded by the lush Pocono mountains but parked next to lot full of big box stores, there were only a few Q believers. The people I spoke to seemed reluctant to talk on the record.
One woman told me, "You wouldn't understand," while holding a paper cut-out of a Q on her way into the rally.
Hundreds of people were lined up in their red "Make America Great Again" T-shirts and hats. Two days later in the suburbs of Columbus, Ohio, I saw a similar scene. Trump was on the campaign trail, stopping in three states he won -– Florida, Pennsylvania and Ohio.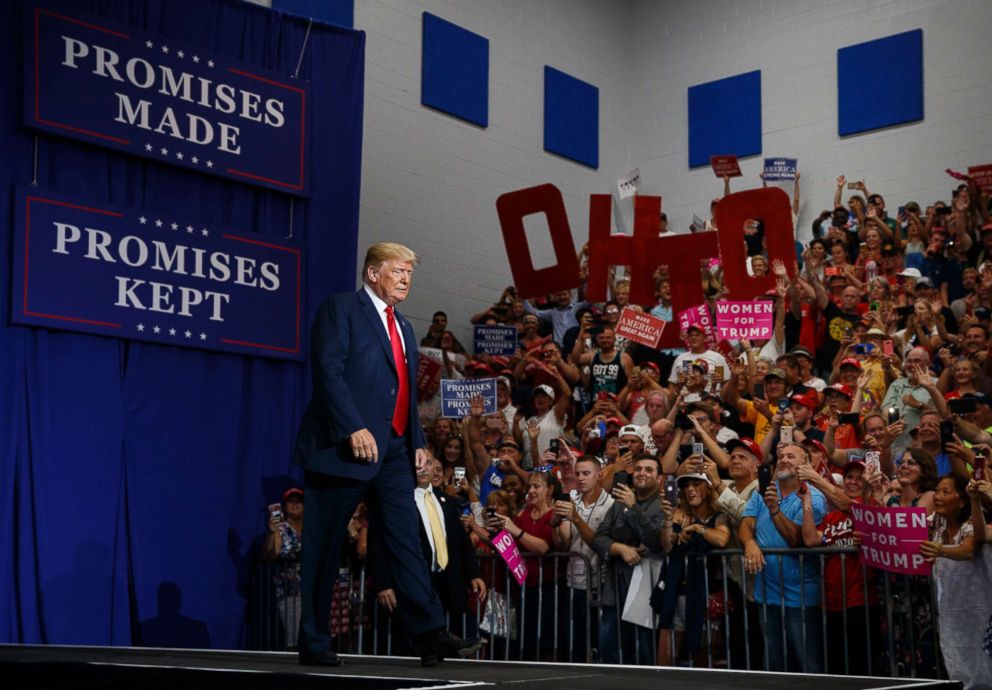 But this time, he was there to rev up the base for Republicans in tight races ahead of the midterm elections. Trump won Pennsylvania in 2016 by only 68,000 votes, and President Obama clinched the state in 2008 and 2012.
Pennsylvania Congressman Lou Barletta, challenging incumbent Democrat Bob Casey for his Senate seat, doesn't seem to have a chance. Barletta is down by double digits in recent polls.
In the suburbs of Columbus -- a Republican stronghold the president won by 11 percentage points -- the Republican candidate, Troy Balderson, is neck-and-neck with Democrat Danny O'Connor days ahead of a special election on Tuesday.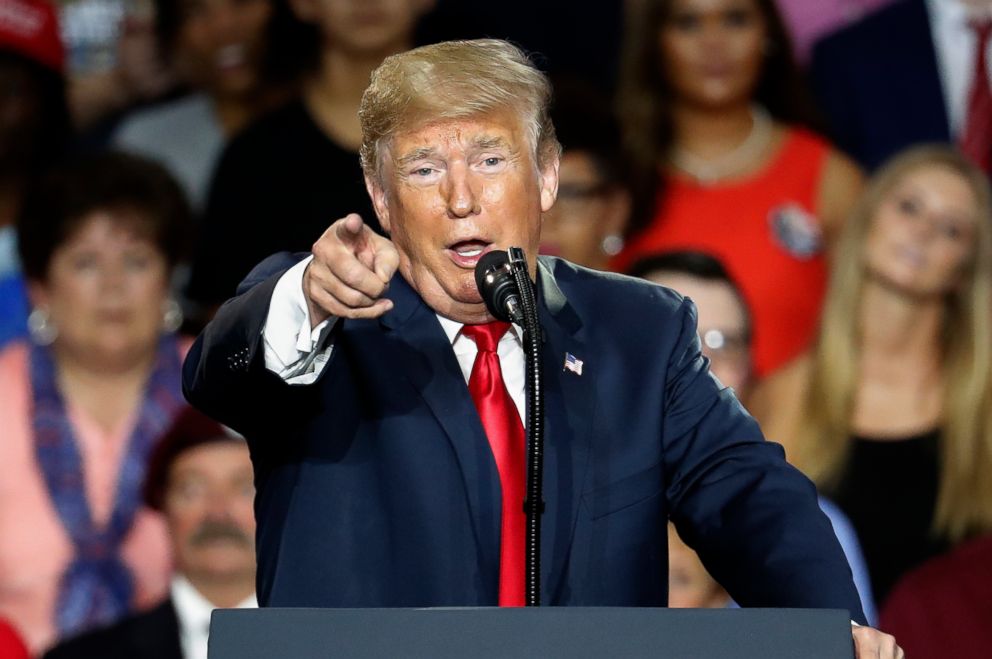 President Trump cautioned his supporters not to believe the polls. In fact, he referred to them as "suppression polls" –- designed to convince voters not to turn out on Election Day because their votes wouldn't count.
Instead, he retold the story of his own upset in 2016 and aired his grievances against the press for not acknowledging his accomplishments and for underestimating his rise.
Incidentally, he continued his attacks on the press in a string of Sunday morning tweets, saying the "Fake News" hates him and again calling the media "enemy of the people."
At most Trump rallies, there are protestors in the periphery. But the large number of protestors and their aggression outside of the Mohegan Sun arena in Pennsylvania reminded me that we were in politically purple territory.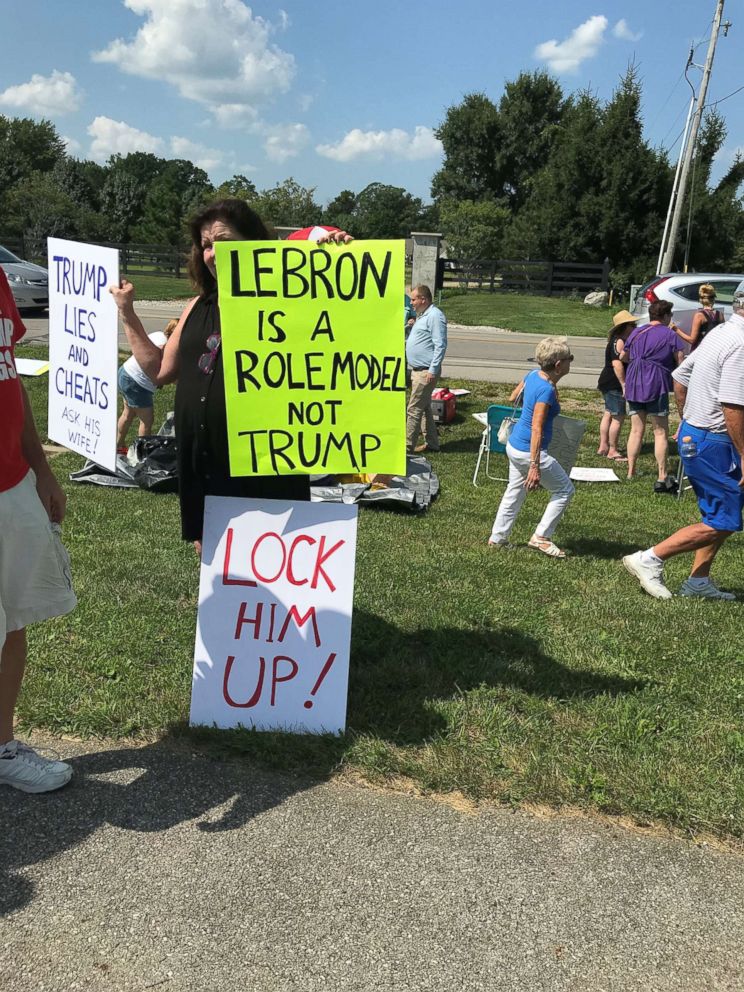 As I walked toward the stadium, there were women dressed in "Handmaid's Tale" garb and others shouting directly at me, "Shame on you!" for walking into the rally. Police officers on horses held the line.
But those eager to get in -- and many were turned away once they reached capacity -- were from nearby states. We found people from Long Island, New York, and New Jersey, all in line for the Trump show in their red MAGA hats.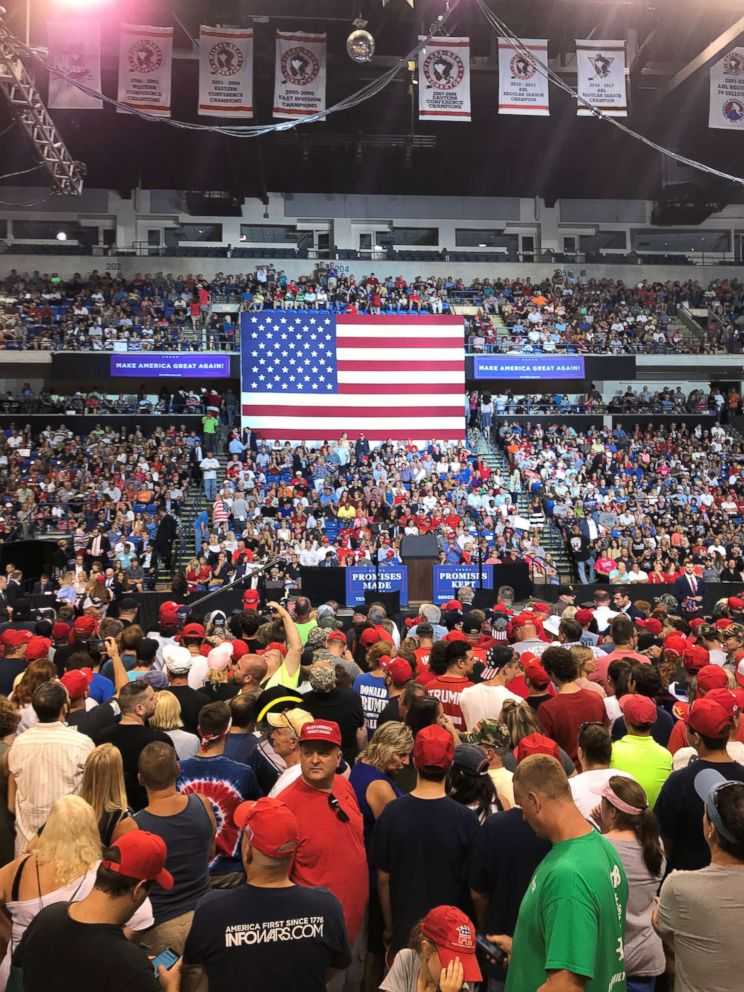 Inside the stadium, vendors were sold out before the rally started. No bottles of water sold, perhaps a security concern for the president, but more likely, to secure the press from hurling objects.
Our media pen was surrounded by the Secret Service, protecting us from the crowds.
Trump spent a good portion of both rallies railing against the press. The crowd booed when the president called us "horrible and horrendous people," even breaking out into chants of "CNN Sucks."
But one-on-one, the crowd was actually very friendly.
In Ohio, it was the same. A crowd riled up by Trump in mass, but pleasant in conversation.
Some Trump supporters in Ohio even admitted that they were conflicted over the president's feud with their own LeBron James. Trump smartly did not mention the three-time NBA champion, who is building a school for at-risk children in Akron.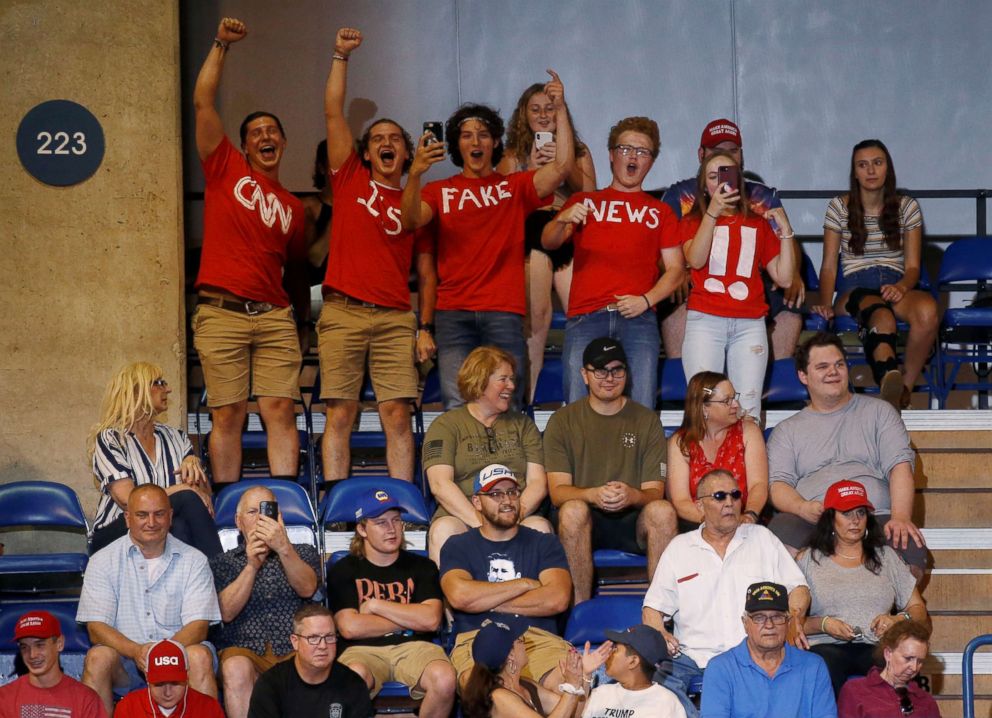 In both Pennsylvania and Ohio -– states far from the U.S.-Mexican border -– the crowd burst out into "Build that Wall" chants. Some even chanted "Lock Her Up," referring to Democratic candidate Hillary Clinton, even though the 2016 election was years away.
At the Lewis Center, Ohio, high school gym, there was a WiFi network called "Crooked Hillary." The president, still relishing in his upset, called out local politicians who didn't support him.
Trump, in his campy style, reflected on decisions he's made in office and tough positions he's taken on trade. He touted the economy and again floated shutting down the government for a border wall.
He also threw out a new nickname for Casey in Pennsylvania, "Sleepin' Bob," and embraced a controversial figure -- but hometown hero in Ohio -- Republican Congressman Jim Jordan, who's been accused of ignoring allegations of sexual abuse while as a wrestling coach at Ohio State University.
The crowd chanted "Speaker of the House" for him. Even as the crowd thinned out in the overheated gym, Trump kept hammering away about a "red wave."
Just four days ahead of the last special election before the midterms, Trump was under pressure to close the deal in Ohio so that in November Jordan even has a chance to run in the Speaker's race.