Trump suggests June 12 meeting with North Korea may be back on
Comes a day after he sent a letter canceling the summit.
President Donald Trump said Friday the summit with North Korea on June 12 may still happen despite his decision to cancel it less than 24 hours ago.
"It could even be the 12th, we're talking to them now, they very much want to do it, we want to do it, we're going to see what happens," Trump told reporters at the White House Friday.
Reacting to a statement from North Korea in which they signaled a continued interest in sitting down with the US in response to President Trump's letter to Kim Jong Un that he had decided to cancel the planned June 12 summit, the president said the statement was welcome.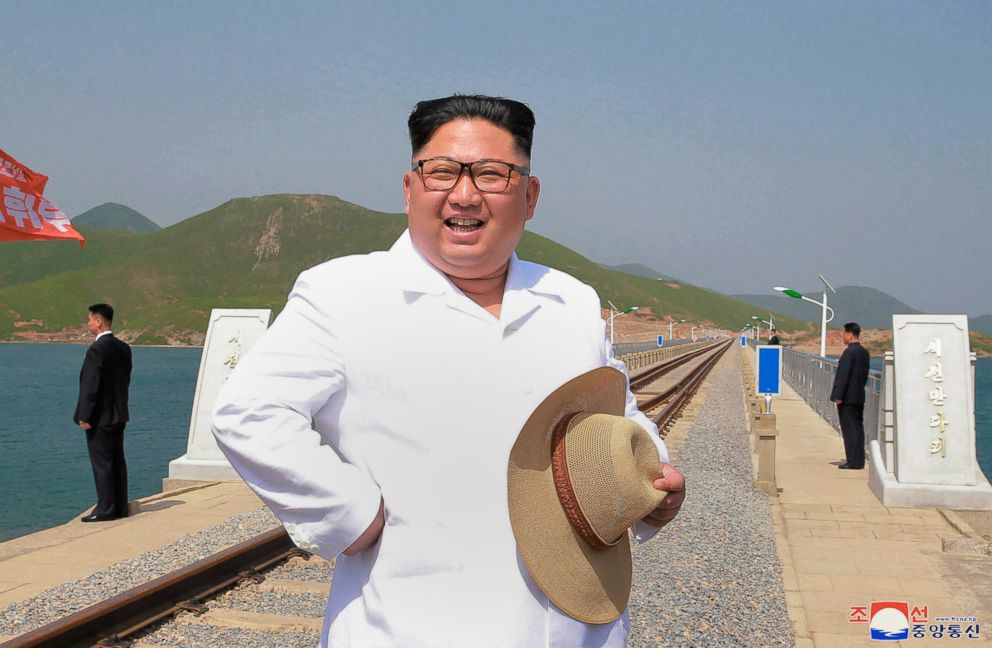 "We're going to see what happens. We're talking to them now, it was a very nice statement they put out, we'll see what happens," Trump said.
Trump followed up on his morning comments with a tweet at about 5:30 p.m. on Friday saying talks are "very productive" and the summit could still happen on June 12.
Trump, calling it a "sad moment in history," wrote in a letter to Kim on Thursday that it would be "inappropriate" to move forward with the planned summit given the "tremendous anger and open hostility" displayed by North Korea in a previous statement early this week in which they disparaged Vice President Mike Pence as a "political dummy" and warned about going head to head in nuclear warfare. The president issued an ominous warning in retort.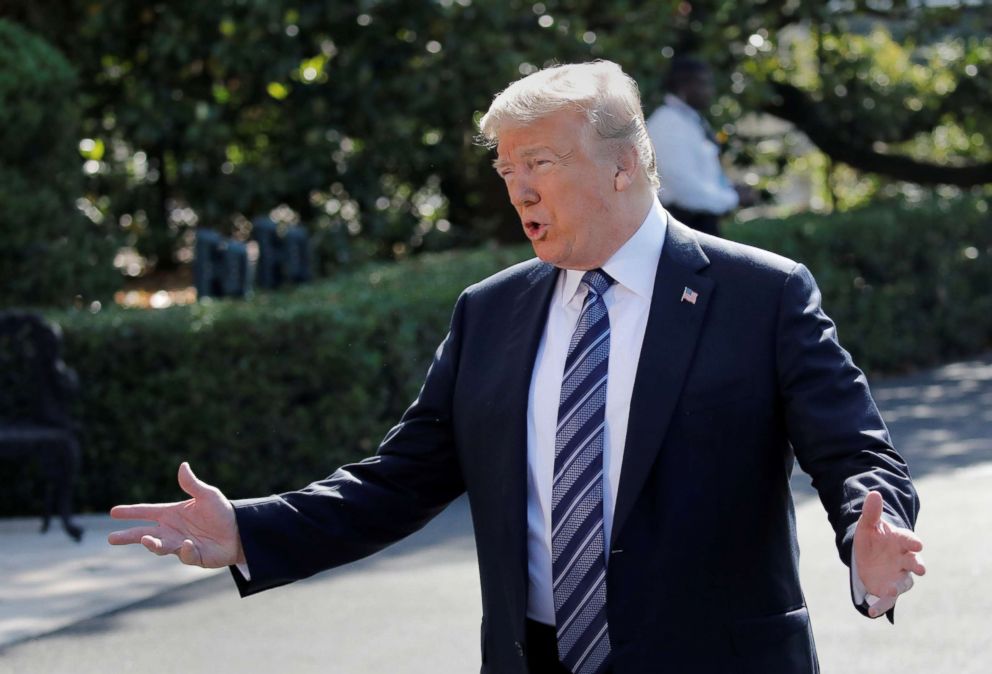 "You talk about your nuclear capabilities, but ours are so massive and powerful that I pray to God they will never have to be used," Trump wrote
Asked by ABC News' chief White House correspondent Jon Karl if he thinks the North Koreans are playing games with him, the president replied, "Jon everybody plays games you know that, you know that better than anybody."
Trump ally and South Carolina Republican Lindsey Graham told NBC News on Friday that the president had told him he thought the North Koreans were "playing him."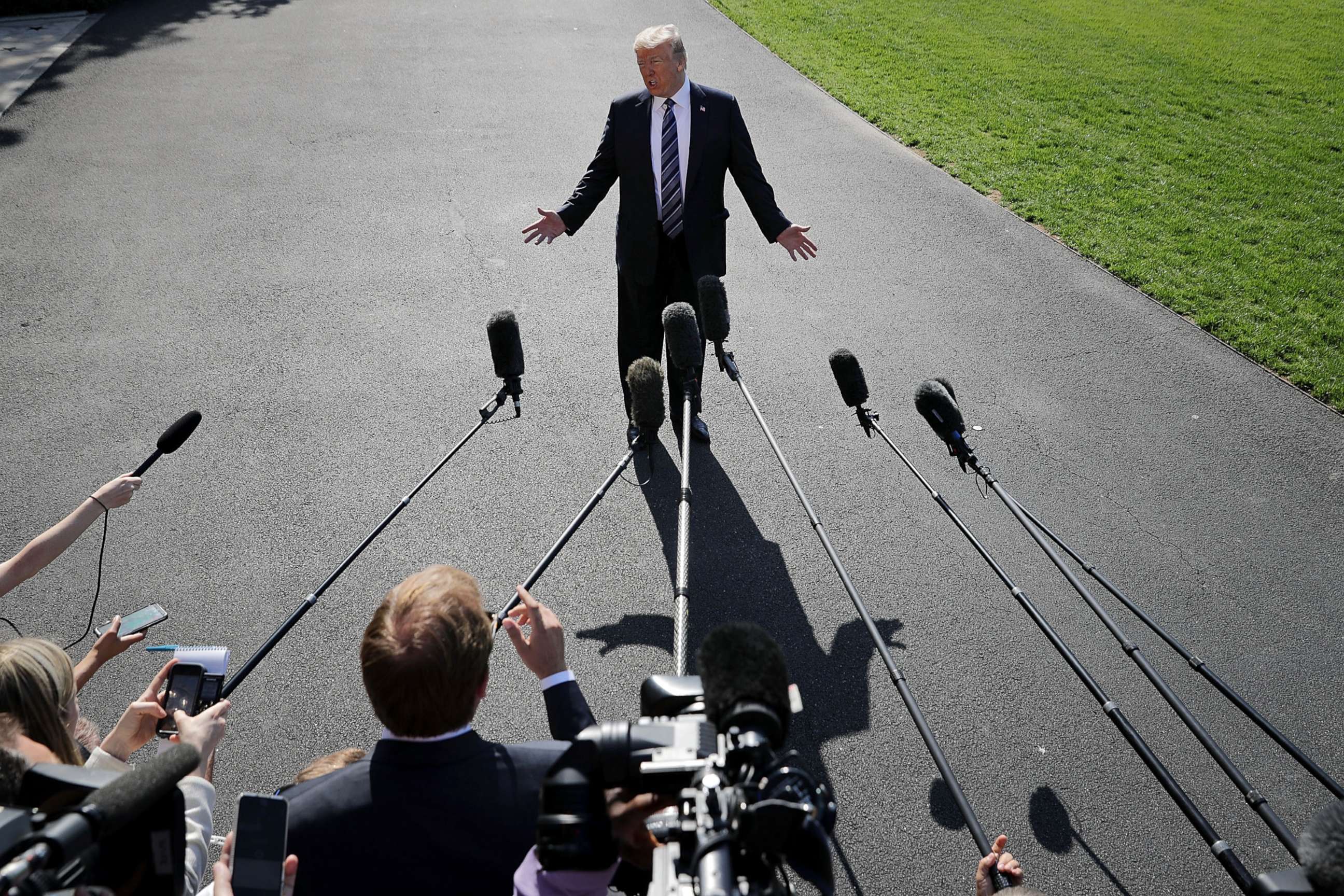 Though Trump isn't ruling out the potential for a June 12 summit to move forward, a senior administration official told reporters Thursday evening that it would be difficult at this point to properly organize a meeting on June 12, as previously planned, given the short timeline.
"There's really not a lot of time," the official said. "We've lost quite a bit of time that we would need in order to -- I mean there's an enormous amount of preparation that's gone on the past few months ... but a certain amount of dialogue needs to take place so that agenda is clear in the minds of those two leaders. And June 12 is in 10 minutes, but the president has said that he someday looks forward to meeting with Kim."