President Donald Trump on Wednesday visited workers at a Boeing facility in St. Louis, just weeks after reaching an "informal" $3.9 billion agreement with the company for two new planes to serve as Air Force One.
Interested in
Donald Trump?
Add Donald Trump as an interest to stay up to date on the latest Donald Trump news, video, and analysis from ABC News.
The president is set to tour Boeing's testing and finishing facility and afterward participate in a roundtable with local business owners and several Boeing mechanics.
The trip comes two weeks after the White House announced the president had reached an "informal deal with Boeing on a fixed-price contract for the new Air Force One Program." The White House claimed the president saved "more than $1.4 billion" in his negotiations with Boeing executives - from what it said was Boeing's $5 billion price tag - although the president had previously said the estimate for the two planes was "more than $4 billion."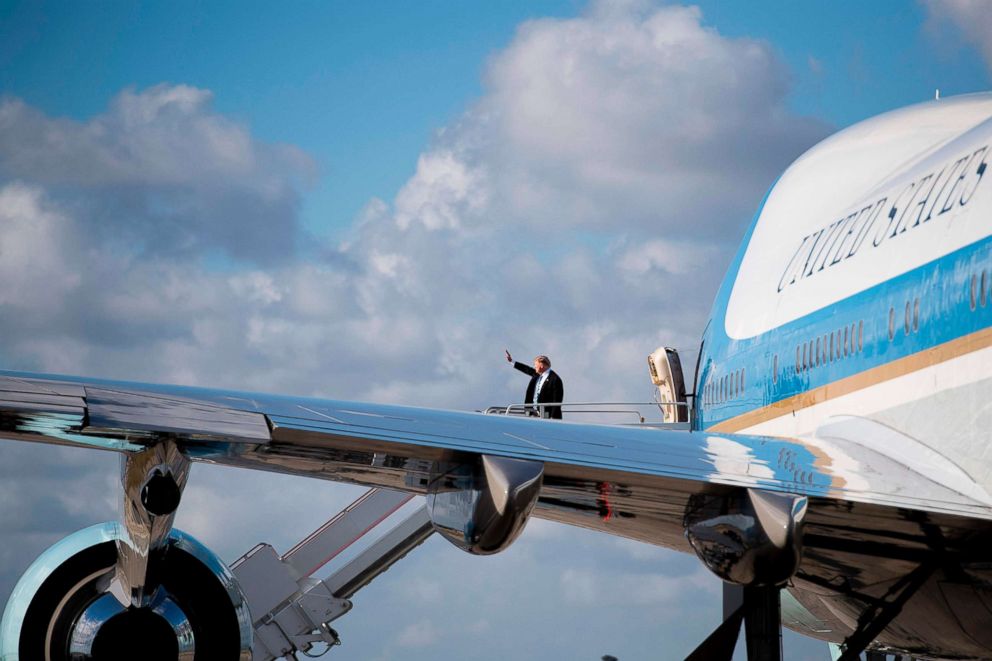 A month after his election, the president threatened to cancel the order due to what he said was the excessive price tag.
Boeing is building a brand new 747 Air Force One for future presidents, but costs are out of control, more than $4 billion. Cancel order!

— Donald J. Trump (@realDonaldTrump) December 6, 2016
The president's visit also comes following his announcement last week imposing steep tariffs on steel and aluminum imports, which has set off fears among U.S. trading partners of a potential trade war. Some economists have pointed out that Boeing could be one of many U.S. companies particularly vulnerable in the event of a trade war, because it top exporter sells 80 percent of its commercial planes abroad.
The company is also one of many that announced hundreds of millions in bonuses for workers following passage of the GOP tax plan.
After his stop at the Boeing facility, the president will attend a joint fundraiser nearby, after spending Tuesday evening at a fundraiser in Los Angeles estimated to have raised $5 million.