Trump to announce his pick to replace Kennedy on Supreme Court after July 4
Trump says it's inappropriate to discuss if his pick would overturn Roe v. Wade.
President Donald Trump told reporters on Friday that he would announce his choice to replace retiring Justice Anthony Kennedy on July 9 -- a choice that he will likely make from a previously released list of 25 potential nominees.
Trump made the comments aboard Air Force One and added that may meet with two contenders in Bedminster, New Jersey this weekend. He said he will meet with six or seven candidates but has narrowed his list down to five people, including two women, before announcing his nominee. He said it was a group of "highly talented, very brilliant, mostly conservative judges."
"Well we have great people, you know, we have 25 pretty outstanding people. I like them all but I've got it down to about five," Trump told reporters on Friday.
When asked if he was looking for someone who would overturn Roe v. Wade, Trump said he wouldn't be asking the candidates about the landmark abortion case.
ABC News has compiled a list of the most likely contenders for Trump's short list, according to research and conversations with legal experts and sources.
ABC News' Supreme Court contributor Kate Shaw said Trump has broken with precedent by releasing the names in advance and that all the candidates have strong credentials and conservative track records.
Judge Brett Kavanaugh
Kavanaugh, 53, is known as a conservative star on the D.C. Circuit. He clerked for Kennedy and before that for Judge Alex Kozinski on the Ninth Circuit. He worked for Special Counsel Ken Starr during the Clinton administration and then in various roles in the White House with President George W. Bush.
He has sat on the D.C. Circuit since 2006 after a contentious confirmation process that took three years after Democratic senators raised concerns that his work was too partisan.
Kavanaugh was born in Washington, D.C. and grew up in Maryland. He received his law degree from Yale Law School and also received undergraduate degrees from Yale.
Judge Amy Coney Barrett
Barrett, 46, was recently confirmed to the Seventh Circuit Court of Appeals in Indiana. Before ascending to the bench, Barrett was a law professor at Notre Dame, in South Bend, IN, where she focused on constitutional law, federal courts, and civil procedure. She attended law school at Notre Dame and clerked for Justice Antonin Scalia.
Her confirmation fight attracted some fireworks--in particular an exchange with Senator Dianne Feinstein, who told Coney Barrett that "the dogma lives loudly within you," leading to criticism that Feinstein's comment was biased against Catholics. In her confirmation hearing she said that her personal opinions tied to her Catholicism would not have any bearing on her duties as a judge.
She would be the youngest Supreme Court nominee since Clarence Thomas was nominated at 43 years old.
Judge Raymond Kethledge
Kethledge, 52, was nominated to the Sixth Court of Appeals by President George W. Bush and confirmed in 2008.
He received his law degree and undergraduate degree at the University of Michigan before working in in private practice for Ford Motor Company, for Sen. Spencer Abraham on the Judiciary Committee and later clerking for Justice Kennedy.
He wrote the opinion in one of the cases heard by the Supreme Court this year, Carpenter v. United States. The Court actually disagreed with Kethledge's opinion that police officers do not need a warrant to obtain cell phone records about a user's location.
In 2017 he co-wrote a book about leadership called Lead Yourself First: Inspiring Leadership Through Solitude.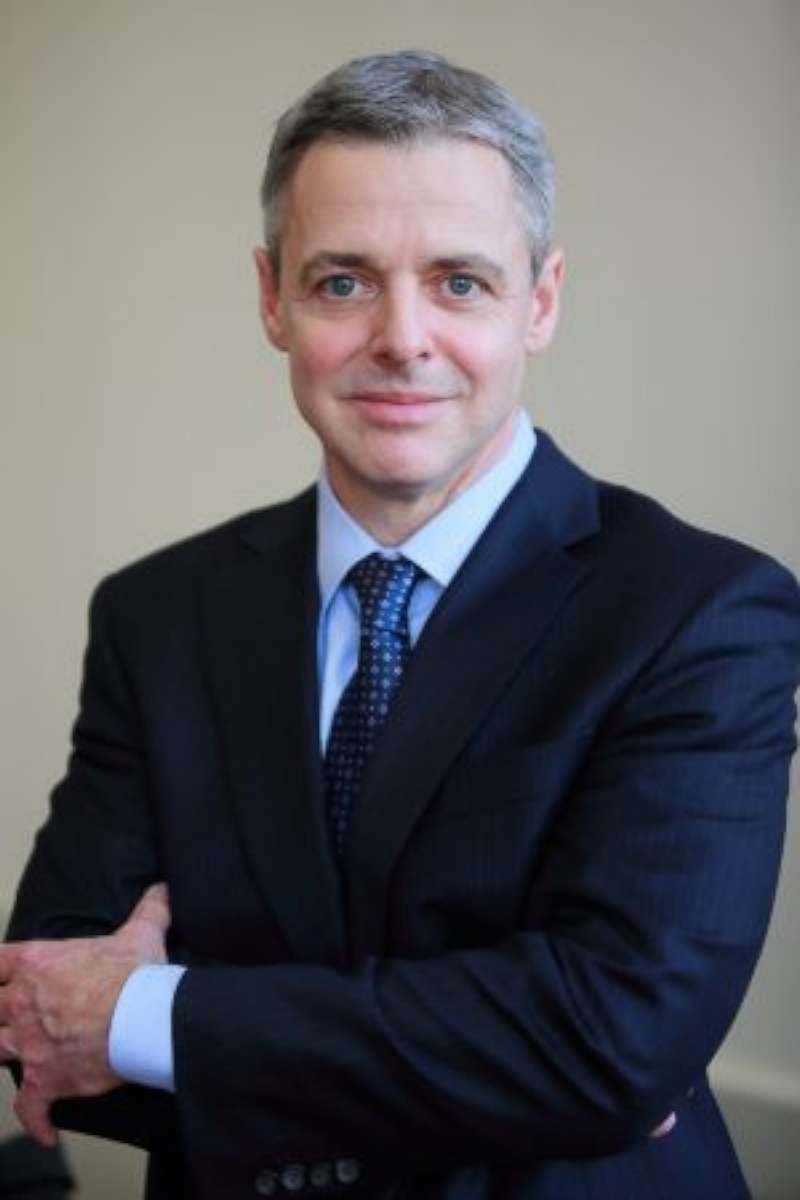 Judge Joan Larsen
Larsen, 49, was recently confirmed to the Sixth Circuit Court of Appeals and previously served on the Michigan Supreme Court from 2015 until earlier this year.
Before serving as a judge, Larsen was on the University of Michigan Law School faculty for more than a decade. She previously worked as a deputy assistant attorney general in the George W. Bush administration. Larsen is a registered Republican and ran as a Republican to retain her seat.
Her law degree is from Northwestern, where she was first in her class.
Larsen served in the Justice Department Office of Legal Counsel during the George W Bush administration, where she was a deputy assistant attorney general.
A former clerk for Justice Scalia, Larsen wrote in a February 2016 New York Times op-ed that "it is difficult to imagine anyone filling the gap" he left. She was also chosen to speak at his memorial service at the Mayflower Hotel -- one of just three former clerks to do so.
Larsen hasn't been on the federal bench for long, so she hasn't been involved in any cases on hot-button issues. She recused herself from the 2016 recount litigation in Michigan, citing her inclusion on Trump's short list as a reason people might doubt her impartiality.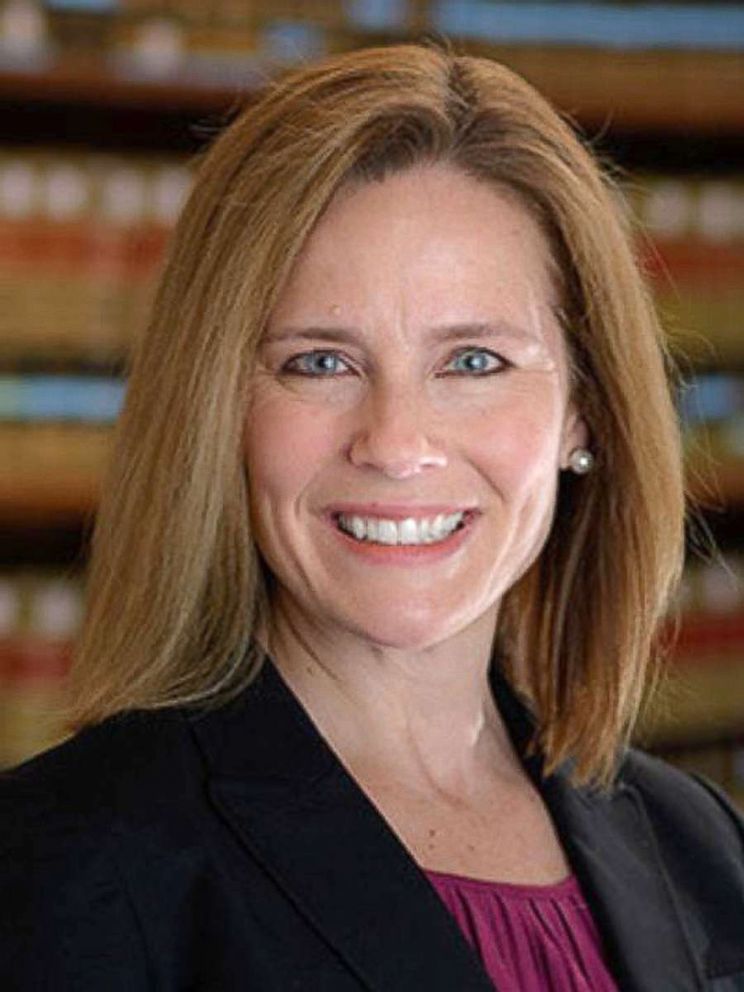 Judge Amul Thapar
Thapar, 48, was recently confirmed to the U.S. Court of Appeals for the Sixth Circuit; before that, he served as a district court judge for the Eastern District of Kentucky beginning in 2007.
He was also on the shortlist for the spot that went to Gorsuch -- the only trial court judge who was reportedly interviewed (including by the President) as a finalist for the position.
Thapar was born in Detroit, Michigan, attended Boston College and then the University of California-Berkeley for law school. Thapar is a former U.S. Attorney and attorney in private practice. He was the first federal district court judge of South Asian descent, and now the second court of appeals judge of South Asian descent (after Sri Srinivasan).
In one of his most notable cases, United States v. Walli, Thapar oversaw the trial of three anti-nuclear activists who trespassed on federal government property and engaged in peaceful protests that involved the destruction of property; after a jury convicted them Thapar declined the reverse the convictions.
Thapar later sentenced all of the protestors to significant time--including 35 months for Megan Rice, an 82-year-old nun. The Sixth Circuit reversed the sentences, and remanded for resentencing.
Judge Thomas Hardiman
Hardiman, 53, is a judge on the U.S. Court of Appeals for the Third Circuit, the same court Trump's sister Maryanne Trump Barry sits on as a senior judge. By all accounts, he was a runner-up for the spot that ultimately went to Neil Gorsuch.
Hardiman has been on the Third Circuit, which includes New Jersey, Delaware, Pennsylvania, and the U.S. Virgin Islands, since 2007 and was a Pennsylvania district court judge before that. In high school in Massachusetts, he drove a taxi for his family's business and he attended Notre Dame on a scholarship. He received his law degree from Georgetown University and practiced at a number of firms in Washington, D.C. and then Pittsburgh before being nominated to the federal bench by President George W. Bush.
Hardiman would bring a degree of background diversity to the Court -- he was reportedly the first person in his family to attend college.
He's been involved in multiple cases related to high-profile issues. In the 2013 case Drake v. Filko, Hardiman argued that a New Jersey law requiring individuals to show "demonstrable need" before receiving a handgun permit violated the Second Amendment, dissenting to the Third Circuit's ruling that upheld the law. In another dissent that year he wrote that the First Amendment did not protect bracelets that read "I [heart boobies" that students wanted to wear for breast cancer awareness month, even though the majority held a school district could not ban them.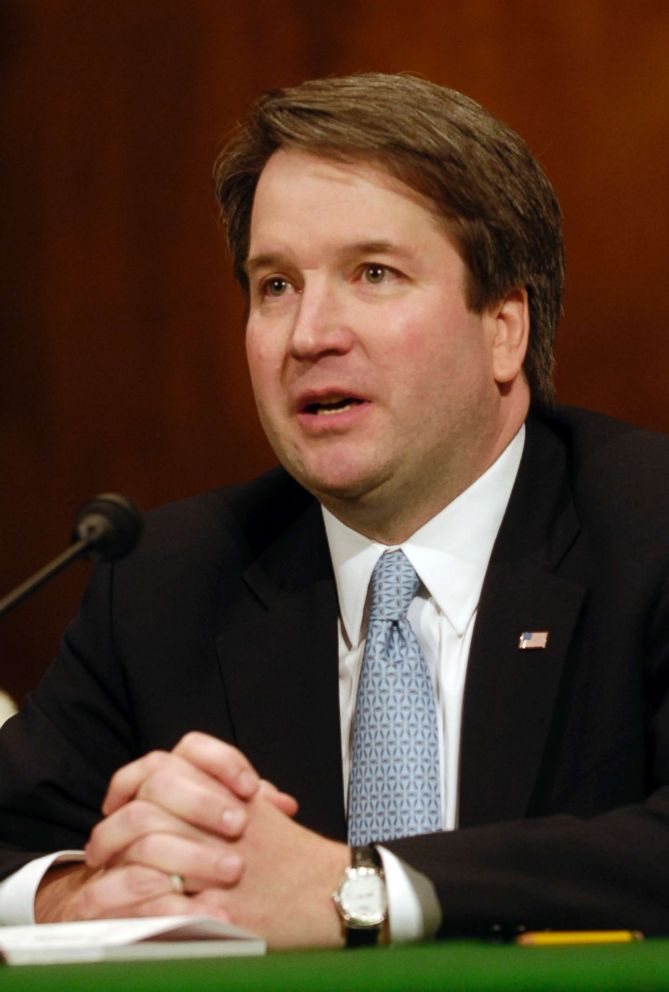 ABC News Kate Shaw, Geneva Sands, Lucien Bruggeman, and Audrey Taylor contributed to this report.