Former Democratic presidential candidate Pete Buttigieg said President Donald Trump's false claim that the only way he will lose the 2020 election is if it's rigged is "an attack on America" and "bad for democracy across the world."
"Since when do you preemptively call into question the legitimacy of an election that you say, by definition won't be legitimate unless you win? You gotta understand -- that's not just an attack on the Democratic Party. That's an attack on America," Buttigieg, the former mayor of South Bend, Indiana, said on ABC's "Good Morning America" Tuesday.
He continued, "When the president of the most consequential democracy on Earth in the last 2,000 years does something like that, that's bad for democracy around the world."
Trump has taken aim at Democrats as they try to expand access to mail-in voting amid the pandemic, claiming, without any evidence, that it will lead to massive fraud. On Monday, he escalated his attack on the upcoming election.
"The only way we're going to lose this election is if the election is rigged. Remember that. That's the only way we're going to lose this election," the president claimed while campaigning in Wisconsin, where the Democratic National Convention was originally supposed to be held before it became a virtual event.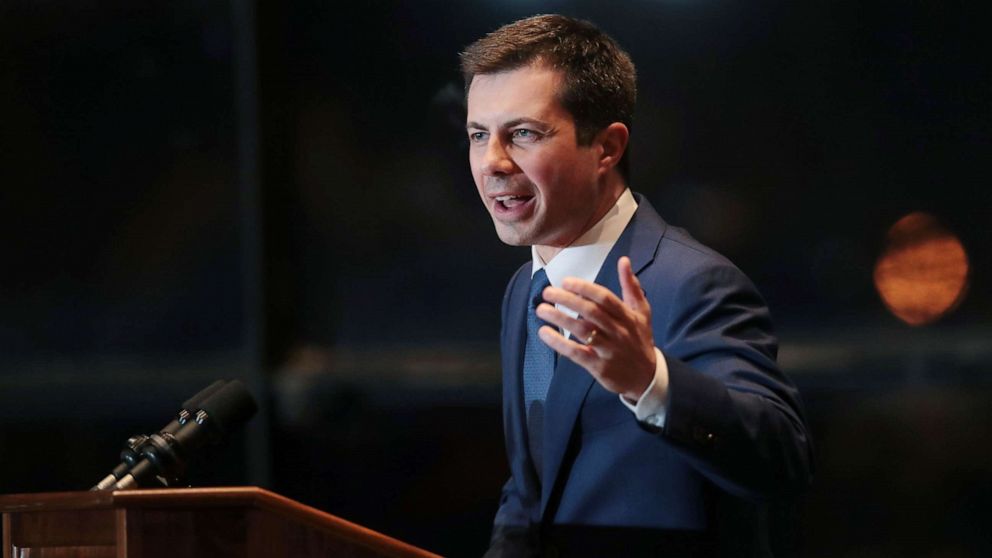 "President Trump has realized that if the American people vote," Buttigieg said.
He also responded to the president's tweet targeting former first lady Michelle Obama over her speech during the first night of the convention.
"Somebody please explain to @MichelleObama that Donald J. Trump would not be here, in the beautiful White House, if it weren't for the job done by your husband, Barack Obama," Trump tweeted Tuesday morning.
"I guess when we go high he goes low," Buttigieg said, playing off the first lady's motto from 2016 that was resurrected Monday night.
In a later interview with ABC News' "Powerhouse Politics" podcast, Buttigieg said that he doesn't ever think former Vice President Joe Biden should respond to the president's attacks in a similar fashion.
"The most important thing to remember is, he's losing, and we're winning. So when I hear these, you know, should the vice president somehow do something to emulate or simulate the attention that the president's getting by saying, you know, behaving like -- like a lunatic on a daily basis? The answer is no, because we're winning," Buttigieg said told podcast co-hosts Jonathan Karl and Rick Klein. "Now, don't take that for complacency... We have to do the work. We have to earn this victory. We have to win."
The former mayor said that a "clear majority of the American people today" find "the darkness and ... dumpster fire" on the Republican side to be "exhausting," and that they are ready for change.
In the latest ABC News/Washington Post poll, published Monday, Biden had a 10 point lead over Trump nationally among likely voters.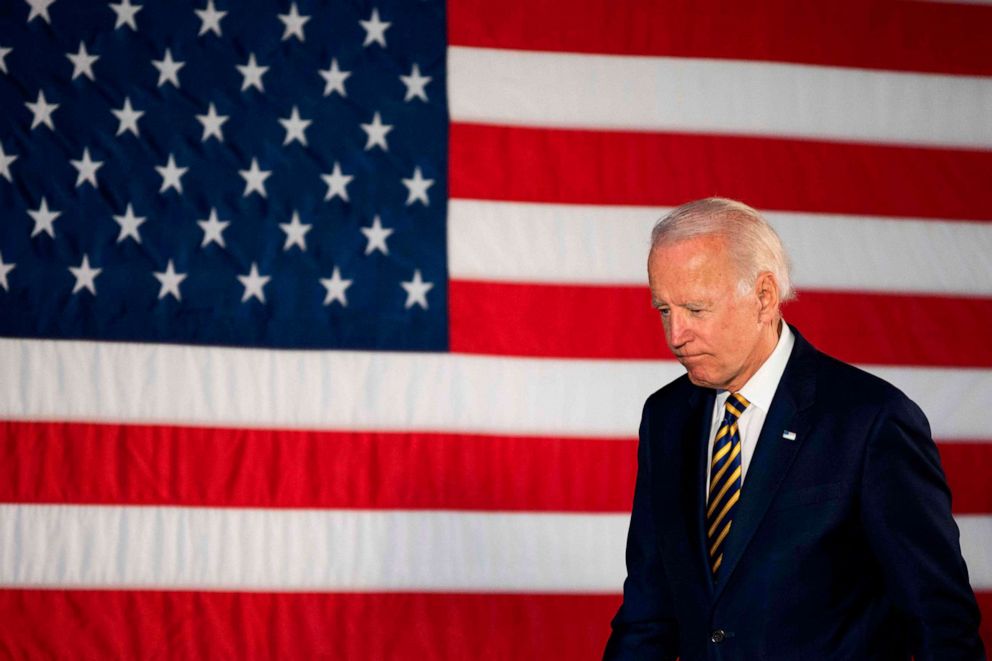 But Buttigieg noted the importance of winning in the right states because of the country's way of electing presidents, via the Electoral College, which he campaigned on eliminating during his presidential campaign if he were to win the nomination and take the White House.
"I don't believe the Electoral College is democratic or the right thing to do but it is how it works," he said Tuesday. "National polls could be whatever they are -- doesn't mean much if we're not paying attention across different states where we've got to be competitive."
Buttigieg said Democrats are paying attention to those states, though, noting the convention is technically "in" Milwaukee, even though it's mostly virtual now.
On the podcast, Buttigieg said that many Democrats were anxious about the "uncharted waters" of a virtual convention, ultimately, the speakers delivered "a powerful message," that was "frankly, a lot more concise and you could argue, more efficient than the in person conventions."
"(The Midwest) is filled with people -- from people who live in an industrial city like mine, to people involved in agriculture who has so much to lose from four more years of the chaos and the division, and the economic disaster that's now unfolding under this president," Buttigieg said. "But that story doesn't tell itself, you have to go out and bring that message out."
During Tuesday night's programming, Buttigieg will deliver the roll call -- the formal nominating process that will hit every state and territory -- for Indiana's delegation. He will also give remarks, which he said he is "still refining," on Thursday, the last night of the convention.
Karl asked Buttigieg how he prepares for such an unconventional political speech, one without an audience present to react.
"When you're used to campaigning, you know, you learn to watch faces rise and fall. To connect, is something we usually do through eye contact. And so it is very different -- the energy is different, the emotions," Buttigieg said. "And yet, in a way, I think it's a chance to capture the moment. too."